Gaining excellence in education has been made much easier by advanced technological supports. The technologically supported learning system is wide-ranged against the traditional way of the teacher-oriented conventional education system. So, check out online education business ideas before starting an Edtech startup.
It is more knowledge-oriented than limited to a particular person. Getting an 'A' grade in conventional education referred to the student's theoretical and limited understanding.
On the other hand, educational technology's role is widely about offering multidimensional practical knowledge to the students. As conventional education stays limited to selected books, the blackboard, and the boring lecture of one teacher, educational technology quenches the thirst to acquire more knowledge in the student.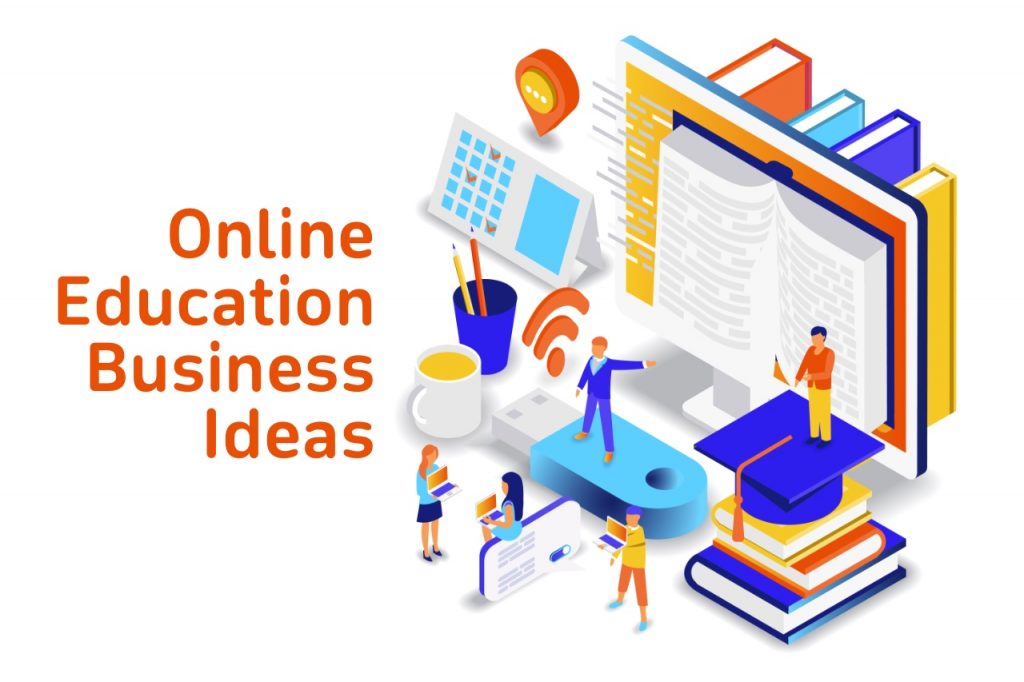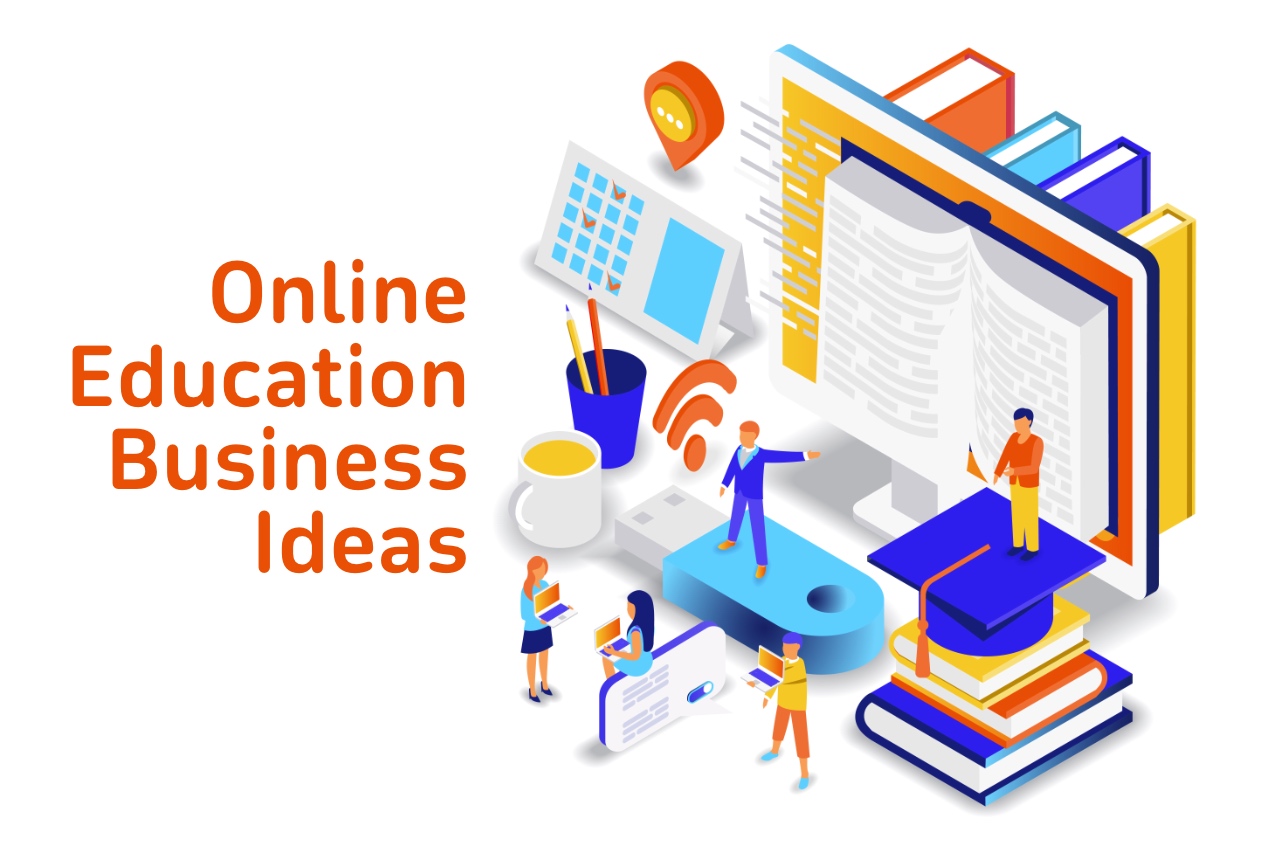 Hence, the use of technology in the educational system is the demand of modern times. Based on video lectures, three-dimensional elaborations, PPT presentations, international communications, recorded professional sessions & seminars, live lectures from specialists, etc., educational technology is gaining tremendous popularity.
The reason is simple and plain. People are getting the scope to learn from professionals and experts of the specialized subject.
Education Business Ideas
There are various business ideas in the education field. Go through these Edtech startup ideas to discover what you can do.
1. Online Academy
This is the key that various people are getting engaged in considering the professional of a technologically-supported educationist. As a result, a new domain of business opportunity is growing in the global arena.
We can note some of the basic examples through various educational apps, such as Coursera (Android/iOS), EdX (Android/iOS), etc.
These educational apps show that a person with adequate knowledge about a particular profession can educate students worldwide. As the faculty decides to enroll students through various tools of educational technology, a full-fledged income source can be well generated.
The personal scope of being an educator and an entrepreneur gets well justified by educational technology.
2. Educational Blogs
Some of the most popular education business ideas are – blogging and publishing, online freelancing, content writing, writing ebooks & podcasting, data entry, etc. These are the domains where you can explore all kinds of subjects and even offer specialized knowledge to the students by offering your writings on various educational topics.
You also get the chance to publish your own educational blogs and initiate your own content writing pages. Being thematic in this domain will create your recognition as a writer, and people from different nations will look forward to gaining knowledge from you. Publications made on the internet are the best possible ways to earn money and gain a scholarly reputation in the shortest time-span.
3. Online Tutoring
The most convenient and popular way is being an online tutor. Online tutoring is the best way to open a business for educating students for various competitive exams.
Teaching languages is a great option in this domain.
There is the scope to be a vocational educationist if you plan to offer professional training to the students about various vocational professions, as in dance and acting, baby day-care, and even in developing businesses in animal husbandry, poultry, and fisheries.
4. Educational YouTube Channels
Various YouTube channels support free education, like LittleBabyBum, Khan Academy, TED-ED, etc. That is followed and subscribed in a huge amount, in a worldwide manner. These kinds of YouTube channels are replacing the boring conventional ways of learning and teaching.
In conventional classrooms, children are taught by a teacher, but in educational technology, the same learning gets accompanied by music, dance, and videos that make learning a very amazing experience. Moreover, exposure to people worldwide makes programs like TED-ED very effective, even for adults.
5. Educational Webinars
Use Facebook Live for delivering live lectures to followers is one of the most popular trends that Facebook is offering to learners from all over the world. As you choose to offer your lecture on FB Live, people can start asking you questions, and you can have direct face-to-face interactions with them. You can answer their questions and queries and can gain feedback on an instantaneous basis.
Facebook Live is a great instrument for offering education-based materials and classes to worldwide learners. It helps us getting the specialist online and have an instant chat. It appears the more exciting way of acquiring knowledge.
6. Educational App Development 
The demands of educational app development in the global market are gaining tremendous importance in the last couple of years. This is a domain that justifies the true meaning of using educational technology for learning and studying purposes. This means that the educational entrepreneurs, educational institutions, and various reputed universities create room for online distance education facilities.
Educational app development is the solution to the increasing demands for personalized educational scopes for students worldwide. It is making the teaching and learning process the most convenient and flexible way to acquire knowledge.
In the current worldwide scenario, Innofied Solution, Dom & Tom, Nomtek are some of the reputed companies involved in offering innovative ways of adding the educational app development process in the learning system. It is the new way of adding fast, communicative, interactive platforms among the teachers and students globally.
As you own an educational app, you get the facility to share the same study materials, PowerPoint presentations, video lectures, recorded classroom sessions to the students available in every corner of the world.
7. Augmented & Virtual Reality
The trending educational technologies in the current world are mostly recognized by the facilities of cloud-based learning, augmented and virtual reality, apps for training the brain, etc. These are the technological tools adopted by various educational sites to offer broader learning and practicing zones to the students.
These are the educational technology tools meant to support communicative provisions among the students and the teachers. The ambiance of a classroom gets created in a very obvious manner.
Cloud-based learning tools like Docebo SaaS LMS, Litmos LMS, WizIQ LMS, etc., are supportive enough, creating accessibility even in remote areas, thereby sharing all the course and study materials the most convenient way.
The Augmented and Virtual Reality (AR/VR) is an educational technology that gets recognized by tools like Cleanopolis, Public Speaking VR, Quiver, etc. The purpose of these tools is to offer bright visibility and connectivity among many people under 3D.
Brain training apps, such as Kahoot, Lumosity, CogniFit Brain Fitness, Memorado, Eidetic, etc., are basically about offering brain-based training and exercises to the students. These are the apps that assure that the students feel the demand for performing in the best possible way and increases the level of competition on a global platform.
Takeaway
We are aware of why school is important. Eventually, there are innumerable ways of acquiring knowledge. We can make a shift from the conventional learning process towards new educational technologies. These are flexible and are the best ways of exploring different kinds of educational fields from any part of the world. These business ideas in the education sector can help you to be a part of online education.