A well-designed logo is helpful when it comes to making a first impression on your business partners and customers. Thus a perfect logo design is important. Today you can create a logo online with the use of an online logo maker or logo creator to create a custom logo. It does not need any graphic design experience. Here are four important reasons to have a logo: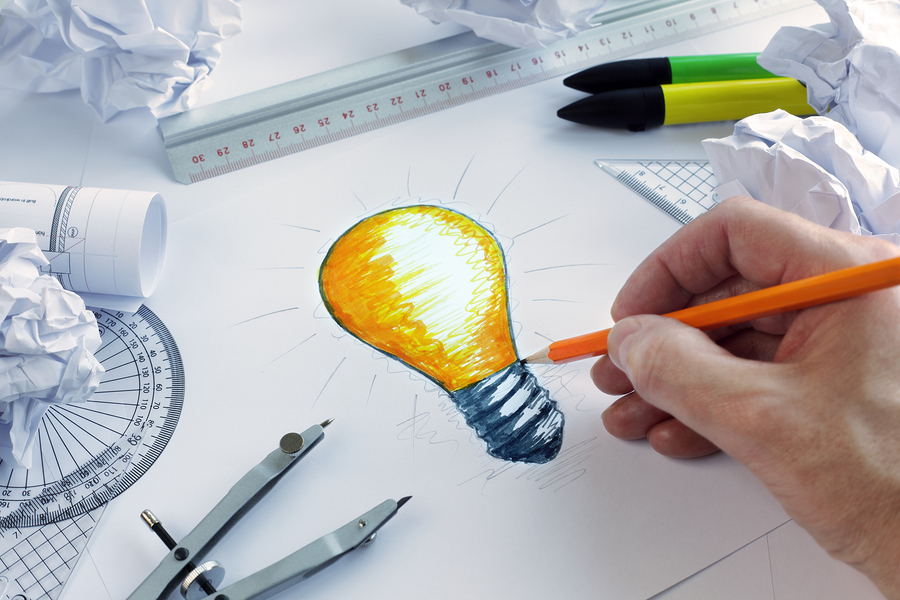 The Importance of a Logo
1. Build your brand identity
To build marketing and brand recognition, doing something that's instantly recognizable to your audience and customers is very important. A logo that tells who you are and what you are doing helps to make your brand instantly identifiable.
2. Draw potential customers in
A well-designed custom logo with the right color and font can draw your customers to know more about your business.
3. Make you stand out from the crowd
What makes you different when there are thousands of the same businesses on the planet? In this case, an attractive logo will do a lot to distinguish you from the other competitors.
4. Inspire brand loyalty
People have very strong feelings about brands, and they rely on those logos to easily find what they are looking for, whether they are looking for a restaurant, or shopping for clothes and shoes.
Is there a free logo maker?
As you will see, the logo is so important to your business. In most cases, you pay for a professional for logo design. However, hiring a professional designer to create a great logo can definitely be expensive. For most small business owners and individuals who have a tight budget and are in a hurry, it's not a good idea.
Alternatively, there are many free online logo tools, logo maker or logo creator in the online world that you can use to create logo online, instead of hiring a designer. Companies like DesignEvo can allow you to design an impactful and memorable logo, and even you don't have any previous design skills and experience.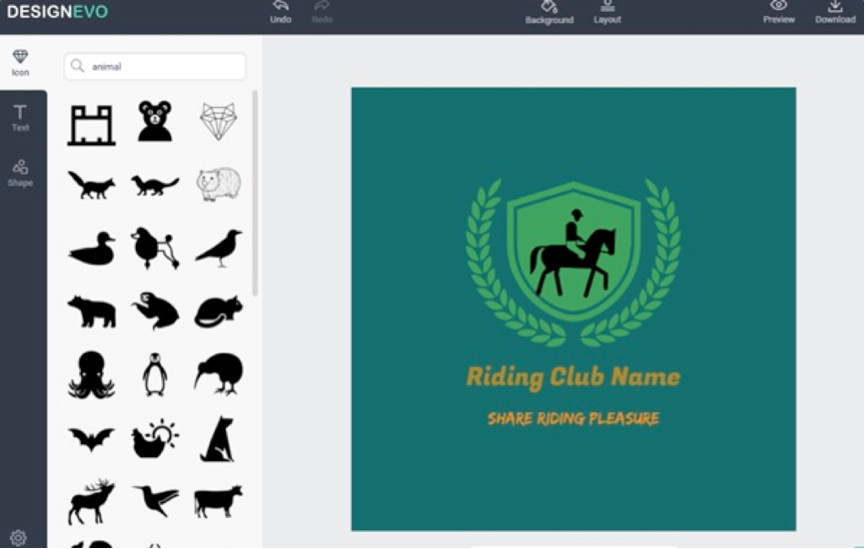 It is an online platform that offers you the possibilities of full customization. It will help you to make a logo online. Even registration is not required, and you don't need to pay a penny to download your final logo.
How to Create Logo Online?
When it comes to creating a great logo online, we recommend DesignEvo – A free logo maker. There are over one million icons in the database and hundreds of fonts, shapes, banners, symbols, and other graphics provided. A well-designed logo should include your company's image, message, and identity. Your choice of fonts, colors, and graphics are so important.
Before you create your logo, you should keep in mind that a great logo should be cleanly designed, speaks a clear message, and features appropriate colors, fonts, and other elements. DesignEvo allows you to search and add your wanted icons; add logo text and edit text font, color, size, style, spacing, or add glow and outline effect.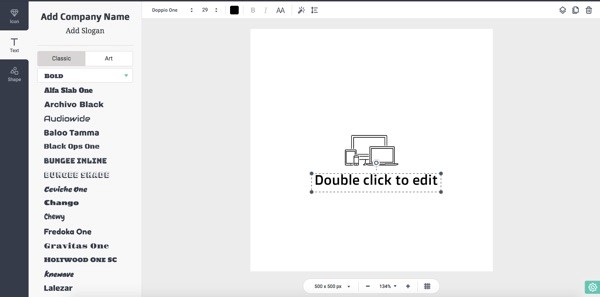 DesignEvo extended the possibilities of logo editing and customization. It offers a lot of tools that are easy and intuitive. You can apply a background color, manage layers, generate layouts, set any size, and preview how your logo will look like when it's used on the business card, t-shirts, stationary, and so on.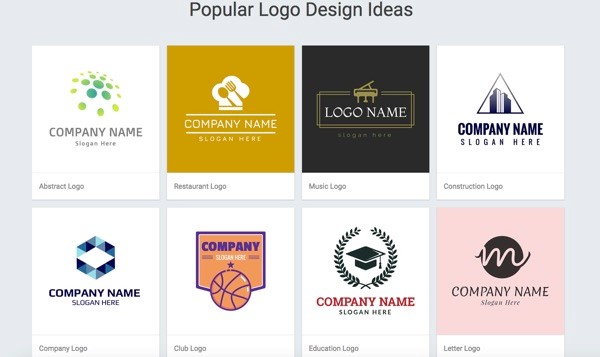 This free logo creator also provides a large collection of logo templates that you can choose to use. Don't worry about making a similar logo for someone else. All the templates are fully customizable, and you can make any changes at will.
When you are satisfied with your design, you can instantly download it to your computer. You have unlimited downloads and without watermarks. After that, you can put your logo on all of your packaging, social media, website, marketing materials, and more. It can be a good way for small businesses, entrepreneurs, or startups, to create logos in a matter of seconds.
Keys features you can find in DesignEvo:
This tool is completely free; no need to download any software or register.
This tool supports seven languages: English, Spanish, Portuguese, French, German, Japanese, and Chinese.
1,000,000+ well-designed icons that you can search through. Type a keyword related to your business, such as coffee, computer, and media.
More than 100 free fonts. No matter you are looking for something formal, modern, traditional, or art, its font library has you covered.
You will find many shapes, lines, symbols, banners, and other graphics, built-in DesignEvo.
There are circles, triangles, lines, rectangles. Choose what you need, and they will be instantly added to level up your logo. With a little customization, everything can be amazing!
Apply custom colors to your selected icons, texts, shapes, or other elements.
You can choose a transparent background or fill with a solid or a gradient color as needed.
Set custom size for your logo, the maximum size can be 2000×2000 px.
Undo and redo every step of the logo creating.
Generate different layouts automatically according to the elements you added when you have no idea about how to arrange them.
Your download will contain three files: a JPG image, a PNG image, and a transparent PNG.
VERDICT:
Your logo is going to be your brand's identity, so it's important to ensure that it speaks your brand with the right colors, messages, and graphics. DesignEvo – an online logo maker offers you many creative ideas, and you will be able to create a logo online by boosting your creativity. No matter your business is about the club, education, fashion, food, real estate, and technology, DesignEvo makes it easier for you to understand your visual ideas and helps you turn your ideas into a fantastic logo.