AdNow is one amongst such Native Ad Networks that serve widget based ads in order to monetize publisher's Blogs/Websites. They've worked their way to build up their own image as a premium native advertising and content discovery network, which holds more than 190,000 + publishers across 107 countries. Currently, AdNow is receiving 4.2 Billion impressions every day, which increases exponentially. In this article, I am going to share a detailed article about AdNow and the domination of new advertising methodologies such as Native Ads, Content Discovery and Product Recommendation.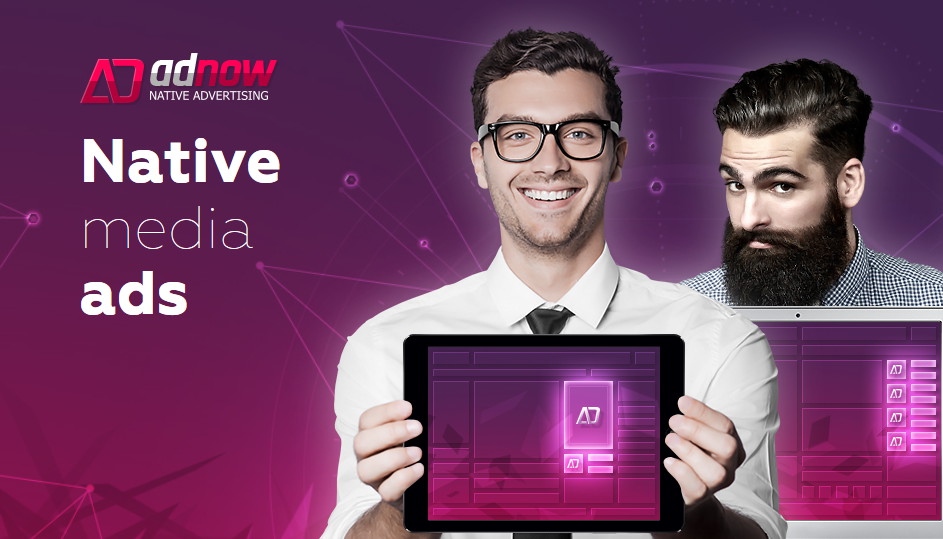 Increase & Domination of Native Ads
Native Advertising is such advertising techniques that match the form and function on the platform on which it appears. In very simple words, It is much efficient than Banner Advertising, where people used to see the same ads and fall in ad-blindness. It causes a drop in potential earnings and a visitor's interest. But in the latest studies it found, Native Ads attract 60% more attention than the traditional way, or advertising and visitors interact much effectively with content discovery and product recommendations. This is the reason the global market share of Native advertising increasing abruptly and about to become one of the leading modern advertising techniques for better ROI.
The average CR witnessed in native ads is 45% higher as compared to the traditional one
By the year 2021, the complete share of native advertising in display advertising would be as much as 74%.
Traditional banner CTR is as low as 0.17%.
On an average 25%, customers are more likely to check out a Native Ad instead of traditional ads
More than 50% Apps used on audience networks shows their interest in Natives Ads
How to Become AdNow Publisher?
Unlike other ad networks, AdNow doesn't have a long list of requirements that need to be fulfilled in order to join the network. You need to make sure that your website hasn't broken any copyright laws or contains/promotes any illegal activities such as spam, adware, malware, spyware, or adult content.
Apart from that, you have also to make sure your account doesn't get flagged after approval; you should not use any bots or black hat software to get clicks. Using proxies or PTC websites to get fake traffic is also prohibited. To get started with AdNow, You have to go ahead and Sign Up for the Publisher account. Fill the required credentials, and they don't force you to wait for lengthy approval as a similar platform like Outbrain, Taboola, and Revcontent. Below, I am sharing some key benefits while becoming AdNow Publisher.
Benefits to AdNow Publishers
AdNow Ad code doesn't conflict with other ad platforms such as Google AdSense. It means you can run AdNow along with Google AdSense ads.
The payout threshold is as low as $20. Payments are made via wire transfer, Payoneer, and Paypal.
Every ad on this network is pre-moderated, which means that no nasty stuff gets to your website/blog.
Every publisher is provided with a personal account manager along with local language support.
The setup process is hassle-free and quick.
The average CTR is above or equal to 1.15%.
The network also welcomes non-English websites.
Accurate and real-time revenue and performance tracking
Referral system for affiliates
Ad-widgets can be customized as per choice.
Their ad widget, in particular, is fully customizable, you can change all elements like the size of ads, colors, or the number of ads for a specific row and column. If you want to see this better, I'd recommend signing up at their official website.
Most Important: AdNow serves best to medium traffic blogs that only depended on Adsense Monetization.
Benefits to AdNow Advertisers
The number of publishers and advertisers are growing at a dramatic rate. So, You are in a good company.
The minimum deposit for advertisers is quite low.
Native ads tend to receive nearly twice as much focus and generate thrice more customers than the usual banner ads, which means that it's a powerful influencing platform for marketers.
With the right combination of headline, thumbnail, and brand logo and name, you can get an 18% lift in purchase intent.
The ad network performs well for blogs and websites which have a female audience base.
You can target audiences based on their device, carrier, geo, operating system, or connections. Apart from these, some more parameters are present there to select from. All thanks to their advanced targeting options.
You can also increase the relevancy of identifying the audience by specifying geolocation to a more specific level. Like instead of country, you can add a particular region or city level.
They have a precise location. The network has more than 500+ carriers located in more than 100 countries. Their mobile targeting would help you be more precise in tracking carriers and make your campaign successful.
AdNow support team is offering direct discussion on any queries related to advertising, publisher account, payment, and others. You can join their Official Digital Point Discussion thread from here.
AdNow Support and Contact Information
Address: Adnow LLP, Las Suite, 5 Percy Street, Fitzrovia, London, W1T 1 Dg, UK
Tel: +44 20 380 714 60
Support email: support@adnow.com
Conclusion
If you look at their sign up and approval process, you'd know they have a very easy approval system. We better know, networks like Outbrain and Taboola leading native ads and content discovery market but AdNow have its unique reason which forces medium traffic blog owners to join. With these big networks, it's very tough to get approval for Bloggers who have medium volume traffic every day.  So, AdNow comes as the first choice for Bloggers, but make sure your website has good quality content and getting decent traffic.
Finally, if there is anything you need to do is "Fill up and submit a short sign up form". Once you did with this, you have to verify your email and log in to your dashboard for integrating your website. Verify your blog, place the ad widget on your website, and start monetizing your traffic with industry-leading content discovery and Native Ads Network.