Do you get talent and want to make money out of it? Who's going to stop you? It can be only your fear. You can make money on OnlyFans without showing your face.
OnlyFans has done tremendous growth in the last eight years. It has more than 170 million registered users. In addition, almost 1.5 million content creators are earning money through this platform. You can be one of them.
On OnlyFans, users can take a monthly membership to access the content of their favorite content creators. It can be anything, primarily photographs, videos, and live-streaming.
Celebrities, fashion models, fitness trainers, chefs, and other content creators use OnlyFans to connect with their fans and make money online. But with no censorship, the platform became a beehive for explicit content.
Can you make money on OnlyFans without showing your face?
Yes, of course. You can unlock treasure with the key of anonymity on this platform. A Million content creators make money on OnlyFans without showing face.
For some individuals, privacy may be their primary concern. They want to make money on OnlyFans but don't want to disclose their identity.
Hereunder are ways to make money on OnlyFans without showing your face. Read every step carefully. After all, it is about your anonymity and privacy.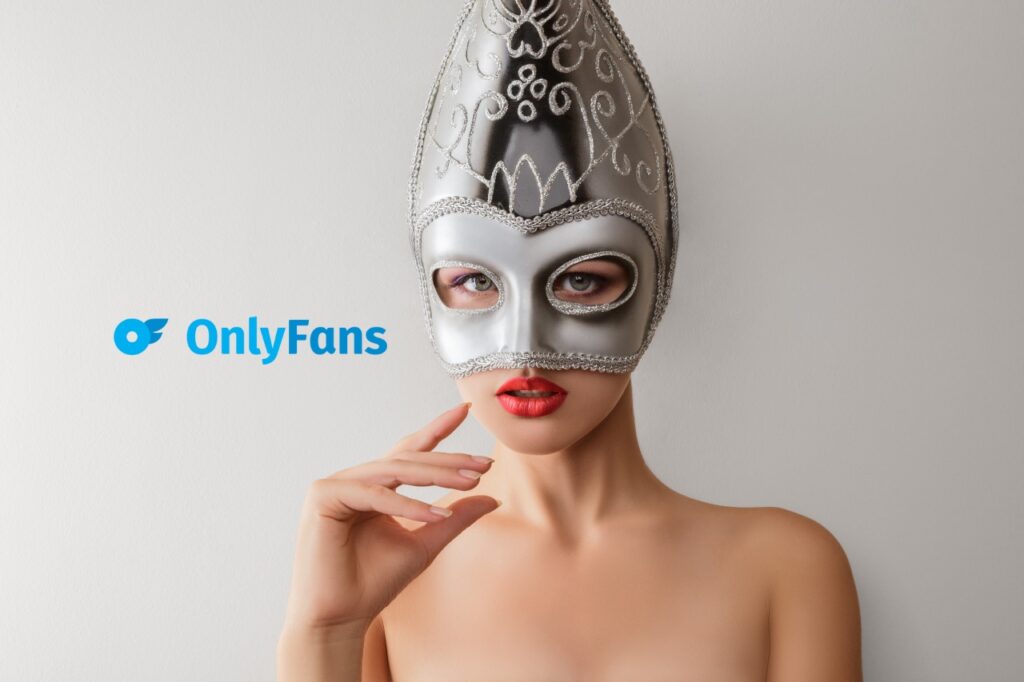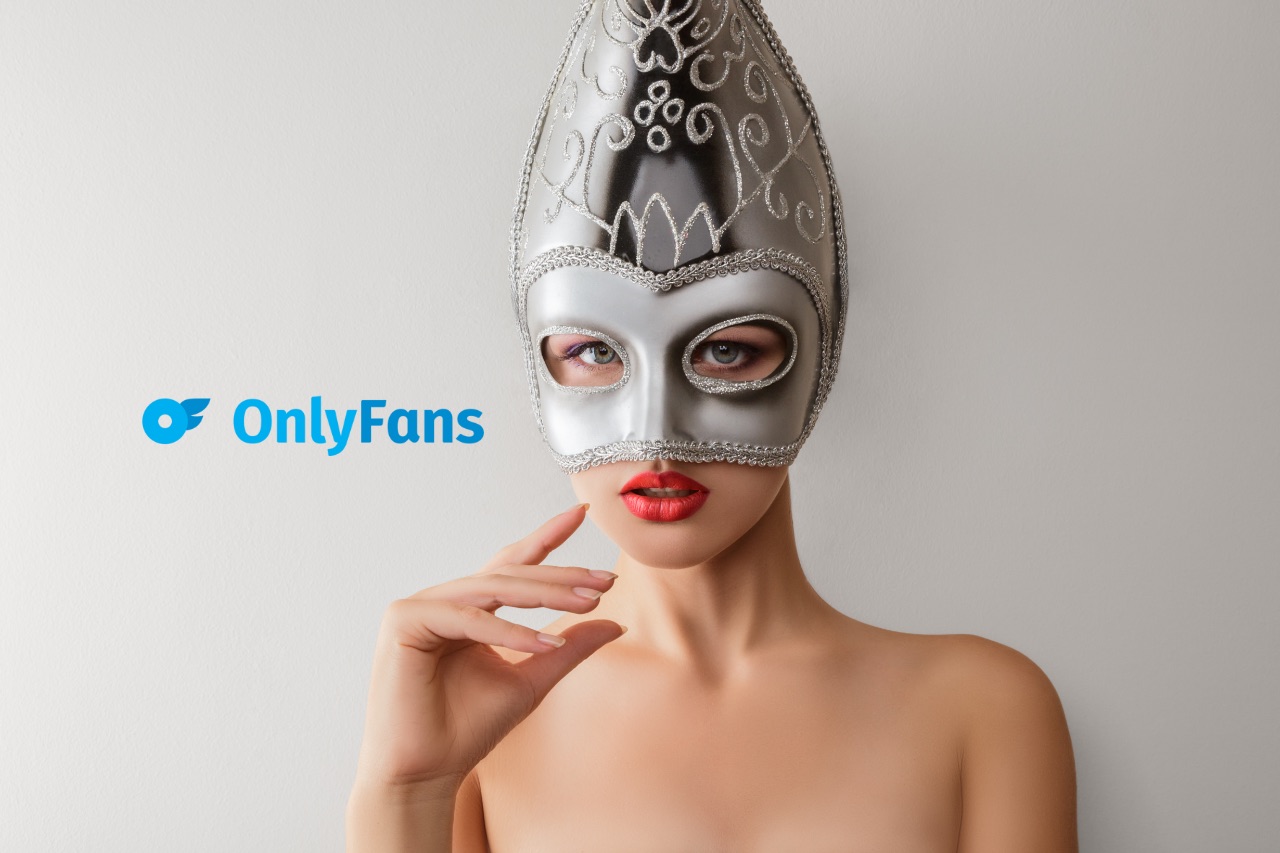 How to make money on OnlyFans without showing your face
Pick a pseudonym
The first step towards anonymity is choosing a pseudo name. For example, most artists use a stage name to hide their names from the public. However, it primarily conceals their true identity.
The music industry has many artists who became famous with their stage names. For example, Marshall Mathers, a well-known hip-hop artist, has two-stage names, Slim Shady and Eminem.
Other renowned stage names are Lady Gaga, Pink, Katy Perry, 50 Cent, Miley Cyrus, Nina Dobrev, Lana Del Ray, Cardi B, Marilyn Monroe, Calvin Harris, Drake, and Halsey. You can find their real name on Google.
Remember that your real name and stage name should be entirely different. Your stage name shouldn't be your nickname or abbreviations. They're easily recognizable. People in your vicinity may easily guess it's you.
Your stage name should be short, easy to remember, and creative, so your fans can recall, pronounce, and write it. It may also help you gain followers.
Choose the niche that suits you
One of the most significant things you can do for yourself as a successful artist is to discover your specialty.
It serves you as a compass for future decisions and lets you make a big impression on your audience.
A niche can make you rich overnight in the online world. Don't believe me? Bella Thorne created a history of making $1 million in her first hour, and another e-girl, Belle Delphine, made around $1.2 million per month on OnlyFans.
You may create niche content for your targeted audience to make money. For example, a few niches don't require you to show your face to your fans. These content niches range from specific body parts to cosplays.
OnlyFans content ideas for women
Fashion and beauty
Cosplay
Fitness girls
Curvy girls
Feet
OnlyFans content ideas for guys
Gaint biceps
Tattoos
Non-muscled guys
Little muscled guys
OnlyFans content ideas for anybody
Do it yourself
ASMR
Product unboxing or service reviews
How-to and tutorial videos
Adventure and travel
Photography
Music
Art and crafts
Gaming videos
Animation videos
Cryptocurrency
Podcasting
These content niches help you make money on OnlyFans without showing your face.
Hide your identification marks
Everybody can have some physical mark. Depending on the marker, it could be highly obvious or very subtle. For example, tattoos, birthmarks, scars, or other bodily identification might quickly reveal your true identity.
It is wise to hide such identification signs to avoid recognition. People will be able to identify you through any marking.
Do you have burn marks, scars, tattoos, or birthmarks? Keep in mind to cover them up in your images and videos.
Every so often it's hard to cover up such marks using poses and props, and use photo editing software to fix them.
These photo editors allow blemish, blending, cloning, and cropping to create stunning images and fix your open identification marks.
Adobe Photoshop, Pixelmator, Picsart, Peachy, YouCam Perfect, Pixlr, FaceApp, Facetune, Body Tune, Photo Retouch, and Lightleap are a few popular apps that work perfectly, and even a layperson can use them.
These photo editing apps help you blur your face, surroundings, or anything else that can give away your whereabouts.
It is beneficial if you want to hide your location or are in a public place and don't want others to know where you are.
Never show your face to stay mysterious
Not showing your face is a part of staying anonymous. Sia Furler is a well-known singer who is famous for hiding her face during her performances.
She frequently wears a gigantic blonde wig with a bow as a veil, with the bang length altering depending on whether she needs to talk or sing. It's a fantastic approach for a casual fan to recognize her.
Marshmello, Daft Punk, Rey Mysterio, Buckethead, and Mike Candys are well-known artists who have made their personas more identifiable without displaying their faces.
People on OnlyFans will likely urge you to expose your face once you've built a following.
You may make people curious about you without showing your face. Your audience may become intrigued. Mysterious things naturally fascinate people.
If you would rather not expose your face, don't let others force you to. Never forget your privacy matters the most. Stay anonymous to make money on OnlyFans.
Your face may be a part of your premium content. You may show your face to premium members and charge a high fee, but avoid doing it on your mainstream.
Use relevant props matching your niche
Props and body poses can help you feature your full-body photographs without showing your face.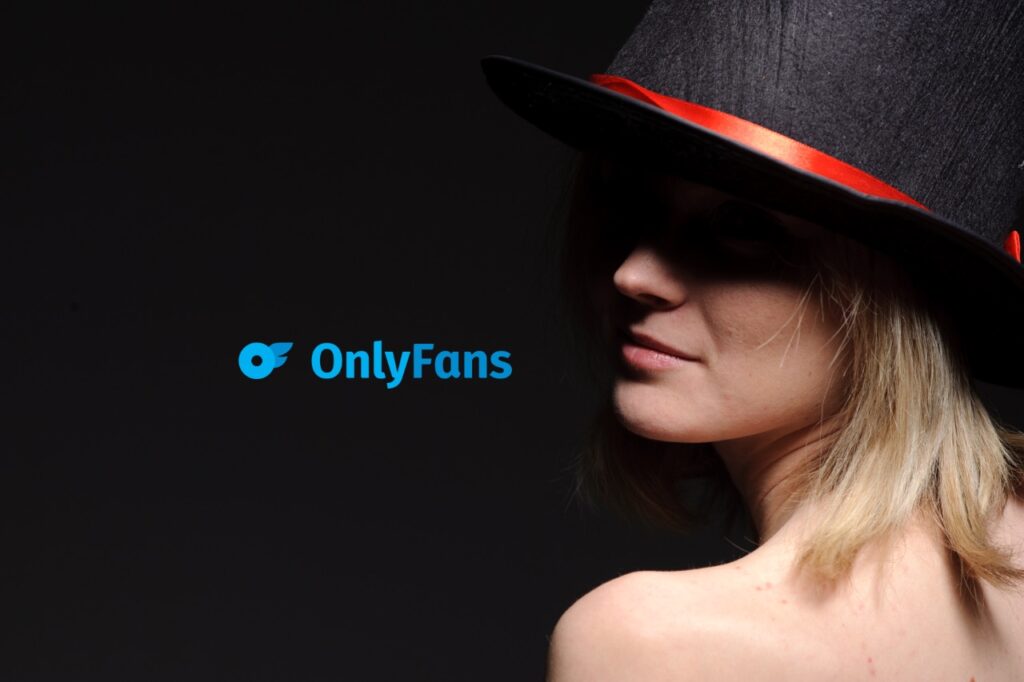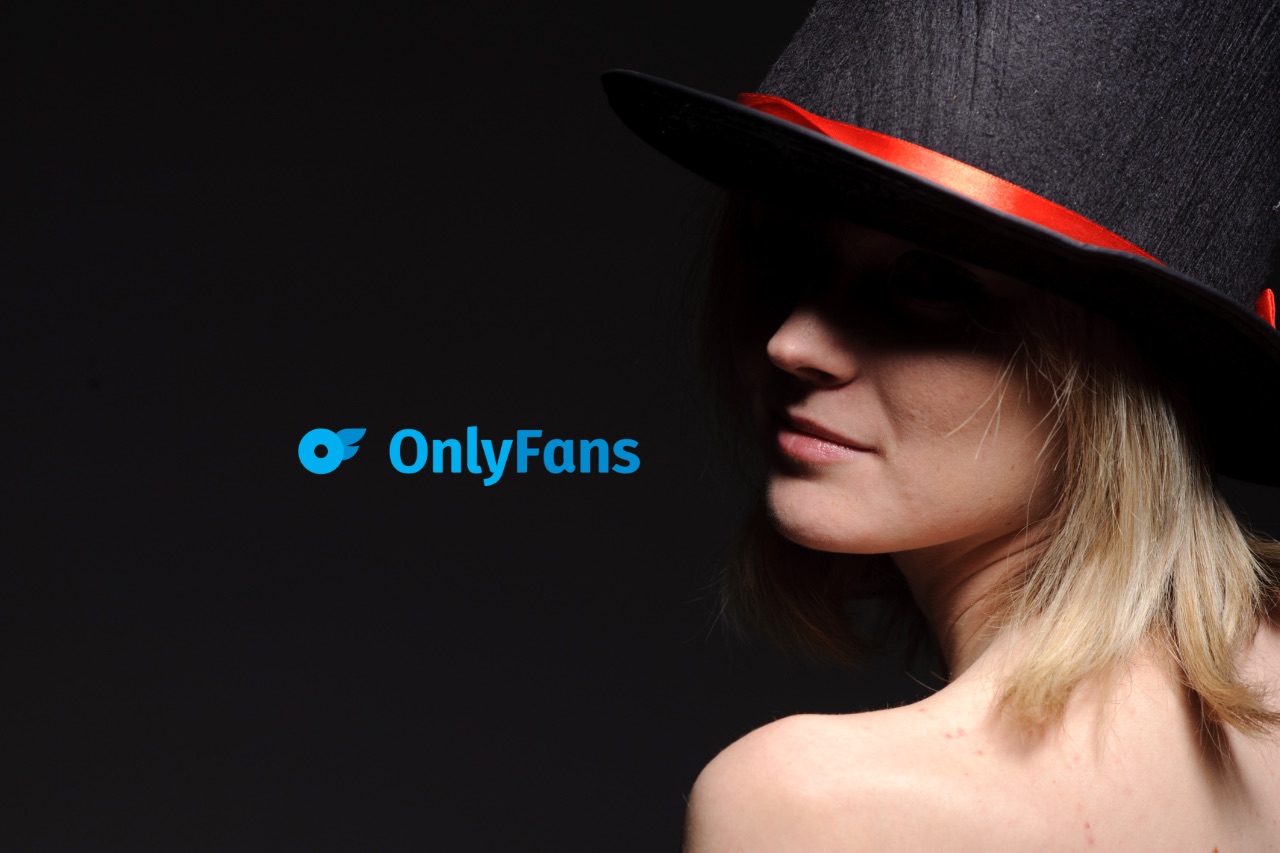 You can hide your face through various body poses and camera techniques. Be a bit creative whenever you take photographs and hide your face.
You may turn your back toward the camera and put your hair or dark shadow on your face.
Alternatively, you can use props to hide your whole face or even part of it. A few popular props are teddy bears, stuffed animals, masquerade masks, books, and other items to protect your privacy.
Always use relevant props matching your photography theme to make your pictures stunning.
Avoid taking outdoor pictures or fix them before posting
Not only your face but your vicinity may also reveal your identity. So, whenever you do photoshoots in your neighborhood, never forget to crop or blur known spots, landmarks, buildings, etc.
Your neighborhood hints other people where you did the photoshoot. Therefore, you need to be careful while taking selfies, pictures, and videos to keep your anonymity.
Keep the camera angles so that no landmark comes in the background, e.g., restaurants, beaches, fuel stations, bookstores, shopping malls, etc.
Don't forget to be cautious while taking pictures near window glasses or other reflecting surfaces and wearing sunglasses. Anything can be visible in your photographs. Better avoid such a location.
These reflective surfaces are dangerous to your anonymity and can reveal your native location. In this case, take precautions and fix the photo before publishing it on the platform.
Strategically use social media for promotion
Today's digital marketing approach must include social media.
Hiding your face on camera means you would rather not share your OnlyFans account with your family and friends. So then, how will you take their help to promote your OnlyFans page?
In this case, try promoting your OnlyFans page on other platforms like Instagram, TikTok, Twitter, Facebook, Reddit, and Quora to get more fans and subscribers.
You can leverage Reddit communities and Subreddits to promote your OnlyFans page.
Promoting your OnlyFans page on your existing social media accounts help people find you. However, you might use a different strategy to advertise your content.
I recommend creating separate social media accounts, growing its audience, and promoting your OnlyFans page.
First, establish new Instagram, TikTok, Reddit, Twitter, Facebook, and Quora profiles without using your actual identity. This setup helps you promote and grow your OnlyFans page without disclosing your identity.
Moreover, avoid using your actual name in any OnlyFans marketing or influencer posting on the network so that no one knows who you are.
Creating a new email address matching your brand identity and stopping syncing your phone contacts should be part of your strategy.
You can also collaborate with other famous content creators on the platform and ask them to give shout-outs.
Use the geo-blocking feature
OnlyFans respects user privacy and gives multiple options to block people from specific locations.
Apart from blocking other OnlyFans accounts, you can restrict people from particular countries or IP addresses.
You must have a verified OnlyFans account to set up these geo-blocking features.
To restrict certain regions, follow these steps:
Sign in to OnlyFans – https://onlyfans.com.
Click the more icon.
Next, click Settings > Privacy and safety > Block by country
Select countries where you don't want to display your page.
Click the Save button to make changes.
Similarly, you can block various IP addresses to block people from specific locations.
You can set up this setting on your verified account to hide your OnlyFans account in your vicinity to stay anonymous on the platform.
Be careful. People can use a VPN to access your geo-blocked content.
Provide a subscription service
Podcasters, YouTubers, authors, journalists, painters, comedians, and other creatives may use crowdfunding to monetize their work.
The concept of crowdfunding platforms like Patreon, Podia, Kickstarter, Indiegogo, Memberful, and Liberapay, rely on ongoing donations from these platforms in exchange for exclusive content.
Crowdfunding is for those who produce work that people enjoy but previously had no way of getting paid for their labor.
You can use OnlyFans to make money online instead of traditional crowdfunding websites.
Your fan following can take a monthly subscription to see uploaded content on your OnlyFans page.
OnlyFans has become a popular social media channel among celebrities. Several celebrities have uploaded behind-the-scenes or exclusive footage on their timeline and got excellent audience responses.
A list of celebs who are earning through subscriptions –
Babie Bhad
Bella Thorne
Tana Mongeau
Tyler Posey
Jordyn Woods
Amber Rose
Larsa Pippen
Blac Chyna
Lottie Moss
DJ Khalid
Frequently Asked Questions
How much money can you make on OnlyFans?
Your content niche, posting frequency, number of subscribers, subscription charges, and other factors may affect your earnings.
XARUS estimated a typical OnlyFans creator earns $180 per month.
OnlyFans takes 20% of the total earnings of the content creators. Rest of the 80% they can transfer to their bank accounts.
Content creators are making up to $100,000 per month on this platform. So, find your niche where you perfectly fit to showcase your creativity. Then, the world is your oyster.
Do hard work and try your luck to sell your talent to your fans. The opportunity is knocking on your doors.
How to stay anonymous on OnlyFans?
An anonymous creator may reveal their identity by making a silly mistake, so be mindful while photoshoots, creating videos, editing pictures and videos, and live-streaming.
Your face, eyes, lips, chin, birthmark, scar, tattoos, or anything else can be a clue to identify you.
Similarly, your photo shoot location, background, and location tag that you add to a post can tell others where you are.
You can be incognito by creating a new email address and choosing a pseudonym before signing up for an OnlyFans account.
Create new social media accounts matching your stage name to promote your OnlyFans page and content. Furthermore, disable syncing your phone contacts to your OnlyFans account.
Can you make money on OnlyFans with pictures?
Your creativity, photo shooting, and editing skills can win the hearts of thousands and millions of followers who can subscribe to your content.
Don't be surprised. Some creators are selling their feet pics to make money on OnlyFans. You can do the same, or sell your talent.
Selling exclusive content to premium content can be your way to distinguish yourself from other content creators. In addition, this strategy helps you increase curiosity among fans. Thus, you keep breaking records of your income.
You can do pay-per-view communications to send your exclusive content to your premium subscribers. They pay to see the locked content. It can be your photographs, feet pictures, video and audio messages, and other creative content.
Those who receive such content through messages can see the type of content, whether it is a photo, video, audio, or other content. However, they pay a minimum of $5 per month for this.
Final thoughts on how to make money on OnlyFans without showing your face
Use your creativity and props to stay anonymous on OnlyFans. You're not obligated to show your face to make money. The only key to this treasure is your creativity and consistency in the game.
This platform looks loaded with obscene content for earning money, but there are other ways to make money on OnlyFans without showing your face.
Are you a personal trainer, fitness coach, fashion model, beautician, chef, etc.? You may use OnlyFans to make money in your leisure time. Risqué content is not the only thing you can do on this platform.
Do you have social media profile where you are showing your face? Then, you can take advantage of this opportunity because you can stay anonymous while promoting your content to an existing audience.
If you have a budget for promotion, go for paid marketing, collaboration, and shoutouts to gain momentum without being concerned about disclosing your name or presenting your face to your fans.
Do you have any questions or doubts related to this topic? Please ask me.