The well-known social media platform, Facebook, is being tagged 'SLOW.' There are numerous reasons behind it. It's been more than two years, and many of us do not know why Facebook is so slow, getting down, crashing, and having other bugs. It's already 2022, and Facebook did not fix this main issue yet. So, do you want to know why Facebook loading slowly and how to fix Facebook being slow on your end? Let's find out the main reasons behind it!
You can access Facebook two ways:
Through its official website

www.facebook.com

By installing the official Facebook app available for iOS and Android
People prefer to use the mobile app of Facebook more because it's said to be more convenient, and the user experience is also enhanced.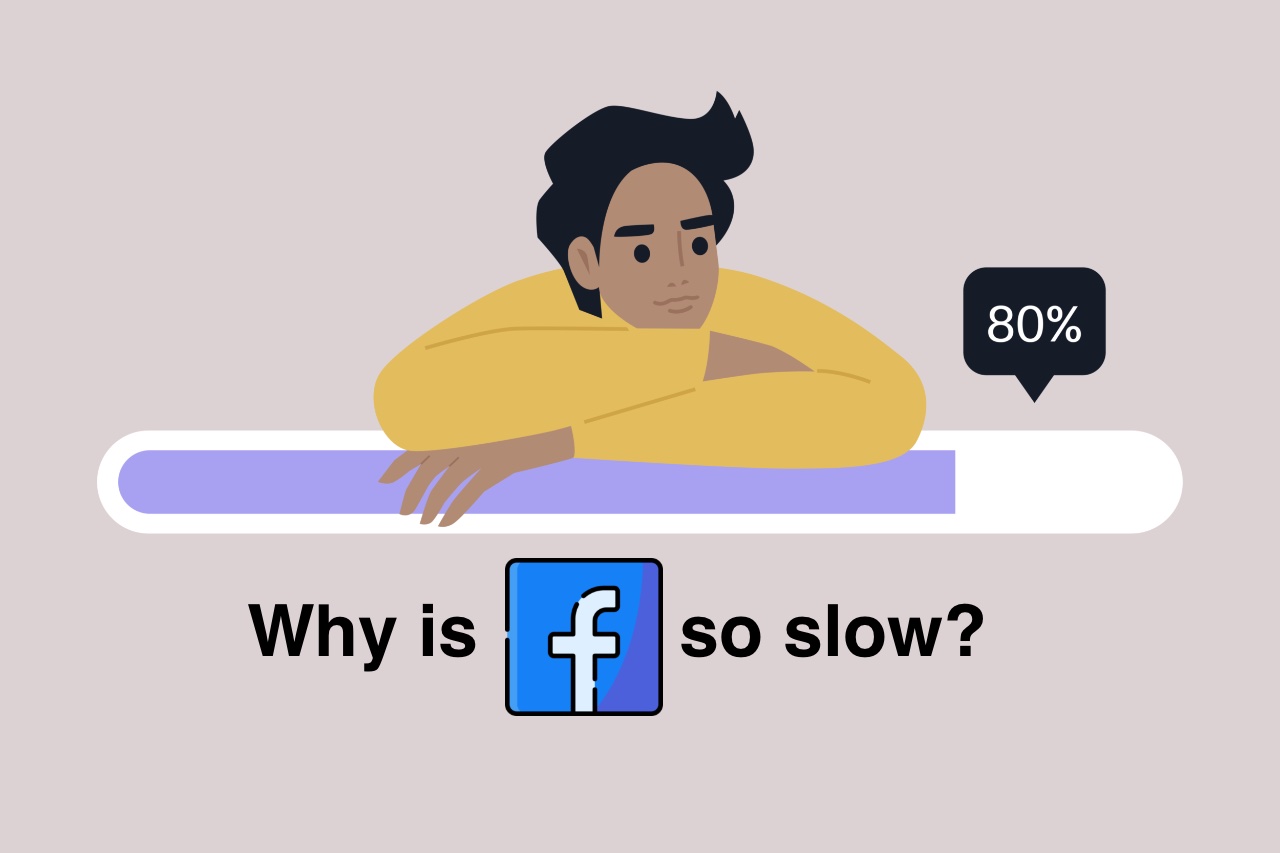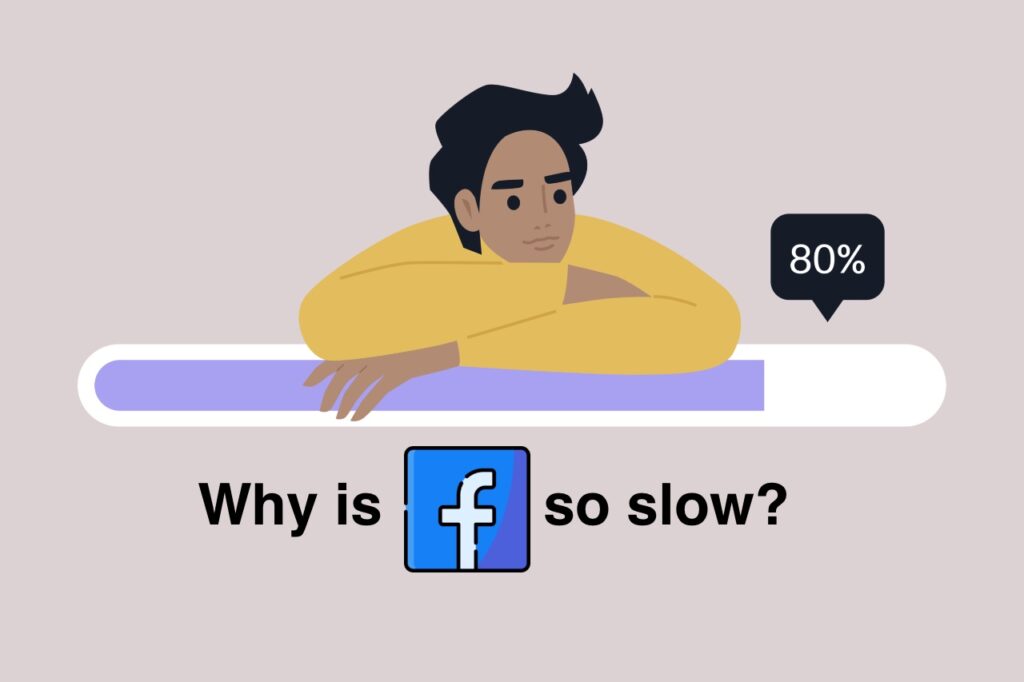 Why is Facebook so slow to load
Before moving on, we should know what makes Facebook so slow.
Many reasons make Facebook slow, like expired browser cookies, cache, third-party toolbars, unnecessary browser extensions installed, new updates, etc. It depends on what version of Facebook you use an app or a website.
If the web version of Facebook is running slow, so these may be the reasons-
Third-party toolbars 

Browser extension conflict

Outdated web browser
If you find your Facebook app slow, then these may be the reasons-
New updates and features

Not cleaning cache
Now we shall discuss them in detail.
Top Reasons why Facebook is slow on Chrome (PC or Laptop)
Third-party toolbars
Third-party toolbars can hang your web browser. If you are using such a laggy toolbar, then it may seem Facebook takes forever to load. Sometimes, these unwanted third-party toolbars may install on your web browser without taking your concern. It can make your web browser as well as Facebook slow.
Unnecessary browser extension
Well, talking about browser extensions, they add multiple extra features and functions to the Google Chrome web browser. It's a software module for customizing web browsers for your personal and different types of needs, e.g., video downloading, ad blocking, free VPN, cookie manager, social sharing, grammar check, etc. However, adding them to your web browser might slow down your browser, and hence everything you surf on it feels slow. So now, you know why is Facebook slow to load.
Top Reasons why Facebook is so slow on every device
Outdated or unsupported web browser
One of the reasons Facebook is running slow is you are browsing it on an outdated or unsupported web browser. As a result, it doesn't respond timely and may not function properly. So, keeping your browser up to date is a must if you don't want your Facebook slow.
Server outage or downtime
Heavy load, glitch, or maintenance on data centers or servers may be a reason for Facebook downtime. When you have tried to do everything from your side and still Facebook loading slowly, you can check if the Facebook servers are down or not by just simply visiting these websites.
https://downdetector.com

https://www.isitdownrightnow.com
Internet issues
There can be a problem with your internet connection. For example, your internet speed is slow at a specific time or region, making Facebook slow. So, please make sure that you have high-speed internet broadband or Wi-Fi connectivity.
New updates and features
Another reason why is Facebook so slow is the latest updates and new features. When Facebook gets new updates and features, it needs more resources to run on your device. If your phone does not support the latest app, Facebook will not respond according to your need. Adding new features to the Facebook app isn't any drawback, but it does put a load on servers and may not respond actively. So, it may feel that Facebook takes forever to load.
Third-party JavaScript
Nowadays, people are using third-party JavaScript like auto-liker, auto followers, auto commenting to gain an advantage illegitimately. So, if you have installed them on your web browser, we recommend you remove/uninstall them.
Registry errors
The Windows registry is a database of settings and configuration for hardware, programs, applications that run on your computer. One should never download any programs, games, etc., from unauthorized websites. They might contain the Trojan virus in themselves, and they can install entries in your registry which may corrupt it. Also, improper uninstalled applications may result in registry errors. These registry errors cause problems while starting, running, and updating the software applications.
So, from the issues mentioned earlier, some of these might be a legit reason if you are still worried why is Facebook so laggy.
How to fix Facebook loading slow
Now, we know what makes your Facebook slow. We would also be delighted to help you resolve your query – Why is my Facebook so slow?
Use a VPN
To answer your question – what is a VPN? It's a virtual private network that ensures that no one can access your connection and data. It helps you stay hidden from your ISP that might track you. There are so many other benefits of VPN. 
Facebook has many servers worldwide. When your current location is far away from the connected Facebook server, it can take longer to transfer and load the required data. Therefore, it is good to connect to a high responding server much closer to where we live. It will also reduce the data transfer and loading time. For example, you can select the USA or UK location using a VPN because the servers within these two countries may respond faster.
Recommended VPN services are:
Hotspot Shield

NordVPN

Private Internet Access

ExpressVPN
Check the internet speed
Everyone needs an internet connection to access Facebook. First, you must check you have uninterrupted internet connectivity to use Facebook. If Facebook loading slowly, then you must have faster internet.
Restarting your router/Wi-Fi can solve any possible problems related to the internet connection. Therefore, ensure you're connected to the internet.
It's interesting to know website servers store cookies on your computer through a web browser. Next time, when you access the same website, the web browser sends it back to the webserver. It stores a lot of info about you, and they can get heap and act like junk, which will reduce the browser speed. So, clearing cookies can speed up Facebook.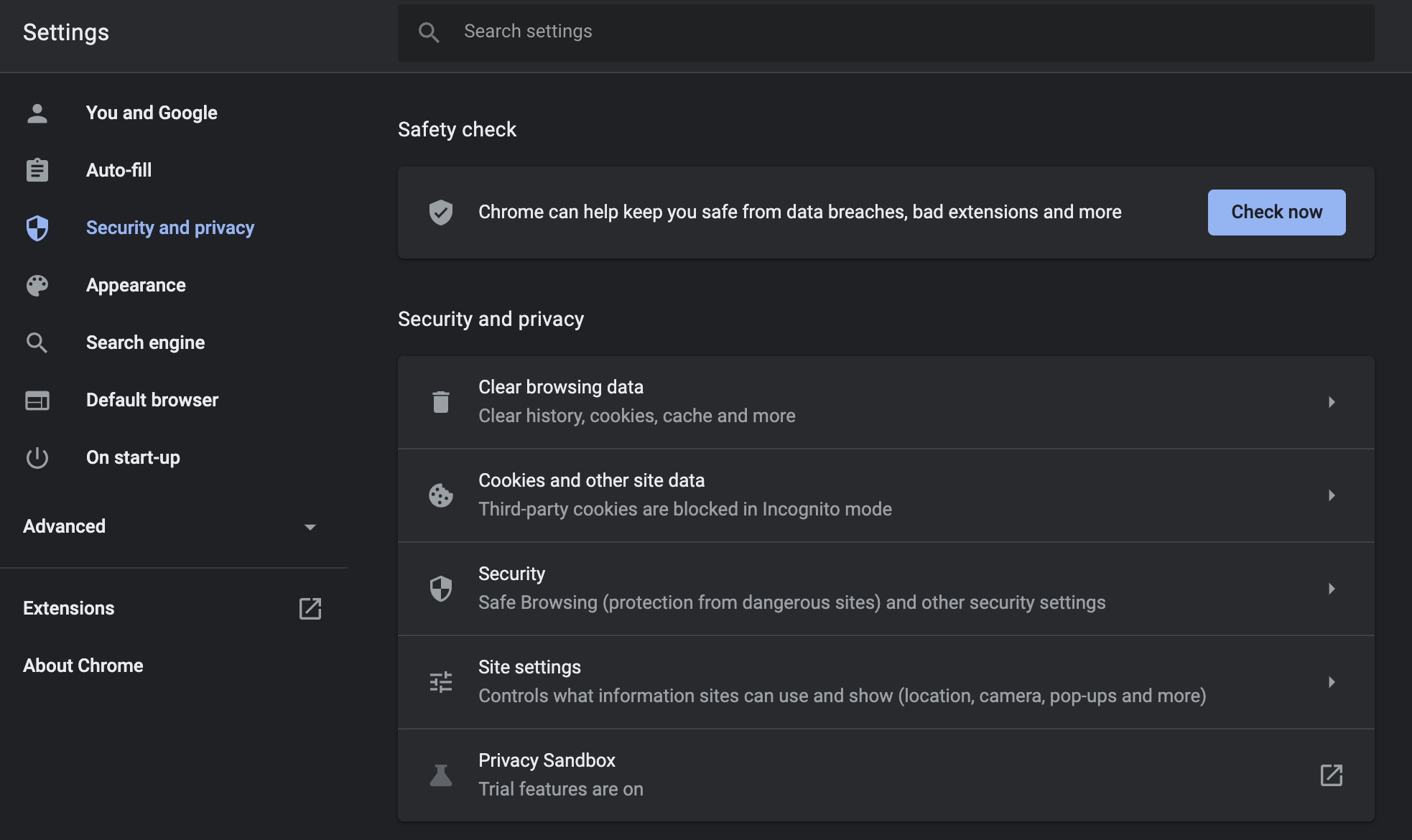 How to clean cookies on Chrome? Here's how:
Tap the three dots on the top right (menu button)

Go to Settings

Select Security and privacy

Scroll to Cookies and other site data

Click See all cookies and site data 

Click the Remove all button
Use the latest web browser
As we mentioned earlier that using an outdated web browser can hinder your user experience. So, by using the latest version of the web browser, you will have the upper hand and might not face any issues like Facebook being slow. 
Check Facebook downtime
Facebook's data centers may be down for regular maintenance. You can check Facebook's server activity online whether the server is running or not by visiting this website.
https://downdetector.com

https://www.isitdownrightnow.com
Another way is to check the official Twitter handle of Facebook @facebookapp. Facebook always keep their users updated. Other users also tweet when Facebook faces server outages. The most used hashtag to check is the #facebookdown. Thus, server downtime may be a valid reason why is Facebook so slow.
Back in October 2021, when Facebook was down for more than 6 hours and cost around $100 million in income, they even tweeted why was Facebook down and owed an apology.
Disable extensions and toolbars
Disabling extensions and toolbars which are not in use can increase the loading speed of your browser. You can disable it by following these steps.
How to disable extensions on Google Chrome? Here's how:
Open the Chrome browser

Then search for – chrome://extensions/

Select click the Remove button to delete unused extensions
Try a different browser
Sometimes the browser is the issue, not the app/website. For example, your browser has some difficulties during loading; you can use different browsers like Opera, Microsoft Edge, Mozilla Firefox, which might help your complication. Also, according to sources, we have heard that Mozilla Firefox runs Facebook smoother than Google Chrome, be sure to try it out!
Clear cache/data or re-install the app
Regular use of an app builds up data and cache in your mobile phone. It takes more and more space if you keep using them. If you ever run into trouble that your Facebook is slow, you can clear the data as well as a cache to bring it back to square one. But having two different operating systems have two different ways.
Android OS
Go to Settings

Applications

Find Facebook and click on it

Go to Storage 

Tap on the Clear data and Clear cache buttons
Apple iOS
In iOS, we can only delete and re-install the Facebook app because there's no option to clear the cache and data.
Clean cache and registry errors
CCleaner is a well-known app to clear cache and registry errors. It has been a trusted app for years. It is a very reliable application that can remove invalid path references from the system's registry. Not only that, but it also helps to uninstall the software/delete the app from your personal computer or mobile. There are many alternatives to CCleaner. You can use one of them.
How to clean registry errors using CCleaner? Here's how-
Download the CCleaner-

https://www.ccleaner.com/ccleaner/download

Click the Registry icon on the left side

Select the items under registry clean you want CCleaner to scan

Then click scan for issues

Click fix selected issues

A prompt will appear. Click yes.
Wrap up
I hope you loved reading our article – why is Facebook so slow and enjoyed it to the fullest. If we helped your way out to fix Facebook being slow, we would be delighted to hear about that.