Imagine how amazing it would be if you can be completely sure about the security of the network that you are using? Won't you feel relieved after knowing that all your sensitive and personal information was shared through a secure and private network? Well, we are sure you would feel much relaxed. This is exactly what a Virtual Private Network or VPN is capable of doing. Let us understand what is a VPN, why should you use a VPN, what are the benefits of a VPN and why it should be an integral part of your business.
What is a VPN (Virtual Private Network)?
In simple words, a VPN (Virtual Private Network) is just like a secure and private tunnel between devices. This means that the transactions between the connected devices will be completely secure and will be free from any external interference and snoop. VPNs are used by most businesses for preserving their privacy and sensitive information from their competitors.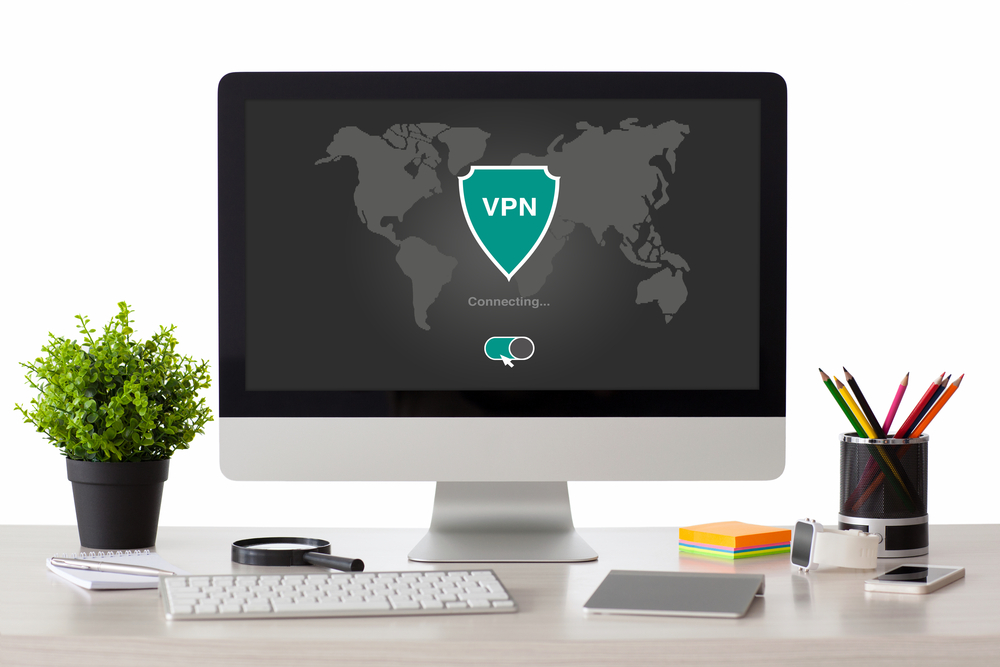 VPN acts as an intermediator between you and the Internet. It allows the users to be completely secure with the sharing of information between the connected devices. VPN is the service that most of the businesses avail for keeping their web browsing secure, safe, and private. The top three functions that a VPN service enriches the business with are as follow:
1. Encrypted communication
The VPN service uses the concept of encryption for securing the communications and messages that are exchanged using the network. This ensures the sharing of any type of information between the connected devices.
2. Removing the restriction
With VPN you can easily, you can access easily stream through the site for watching your favorite video or listening to your favorite song. A Virtual Private Network optimizes the connection and eliminates the risk of any restricted access.
3. Hiding the IP address
Any device which is accessed from the VPN has an ability to hide its IP and location. This is an amazing feature that is used for most of the cases which are private and confidential.
How a VPN works?
The working of a VPN can easily be understood by keeping in mind that it is an intermediate layer between the users and the Internet. You can also consider it as a secure tunnel. As soon as the users try to access the Internet, a VPN connection is set up. In this VPN connection, various devices can connect to the network. When the users try to access the net, its requests pass through a VPN server. The internet data is then accessed back and forth through the VPN server, which results in a secure and private connection.
When devices are connected with the Virtual Private Network, it is so that they are hiding inside the VPN tunnel and as a result, no outsider party or hacker can get access to them. No external connection can have any idea about your browsing activities and thus cannot spy on you. In case, if anyone still tries to get access to your device's location, then they will only the location of the VPN server through which you are connected thereby preserving the geographical location of your device. Thus, in the VPN connection, the end result will always be a secure and private network.
5 Benefits of a VPN
As the growth of technology has provided us with some great benefits, it has also been the cause of many frauds and spams. Therefore it is extremely important to be completely sure about the people you are connecting with along with the network through which you are connecting.
It would not matter if you are connecting with the right and authentic people but are using a less secure network. There will be a high chance that you may lose some or all of your sensitive and private information. Therefore, having a VPN is a much-needed asset for all businesses.
The following are some of the reasons and benefits that will make you sure that you should use a VPN for your business. Have a look:
1. Protect the data
VPN will always protect your private and sensitive data against any type of fraud and spam.
2. Avoid identity thefts
With a VPN, you can completely be sure of the identity of the connected devices. Thus you are less prone to any identity thefts.
3. Secured connection
VPN, along with protecting the shared data, also secures the Internet connection and makes it private despite being connected through public Wi-Fi.
4. Enabling anonymous browsing
VPN enables its users to maintain their identity as anonymous users while they are browsing the net. The VPN hides the IP of the user's device and thus letting them browse anonymously.
5. Reducing the restrictions
With a VPN, you don't have to worry about the implied restrictions of many sites as it allows you access to the sites which have restricted some of their data. Thus in this way you can stream all your favorite video and music.
Other than this, the feature of VPN Client provides the users with the following benefits:
Unlimited access to VPN
Free VPN trial plan
Instant and secure connection of VPN
A secure account of VPN
No storing of the logs
Provide with optimized servers for streaming
Highly secured data and connection
Encrypted communications
Unlimited bandwidth
Getting on-demand personal servers of VPN
Conclusion
Choosing the right network providers is highly important for establishing the most secure and private network, and thus, you must search the market well before selecting any of the network providers. One of the popular names in the industry that can provide you with the best facilities of VPN is VPN Client.
VPN Client can easily be accessed by any type and size of business. Moreover, it is available within an affordable range. Thus if you want your data and information to travel in a safe, secure, and private environment, then get a subscription plan for VPN Client. This is a must-have necessity of the businesses in the scenario of changing time.