People prefer to buy a MacBook due to its unbeatable performance and battery life. But like other tech gadgets, it requires service, maintenance, and part replacement. Does your MacBook's battery sometimes overheat, or do you get battery service warning messages on your MacBook? Then indeed, it is time to replace the battery of your MacBook Pro. But since everyone knows Apple service may drain your pocket, you may wonder, "What is the MacBook Pro battery replacement cost?" Well, that's the questions we have answered in this blog and some other important details, so keep reading.
MacBook batteries are made to last, and their performance really pleases its users. But at the same time, the battery health of MackBook keeps decreasing over time. Once its ability to hold a charge reduces below 80%, you should get your Mac's battery replaced.
Besides the temperature, it is also a matter of safety of your MacBook's other internal hardware, which an ill-functioning battery may damage. Thus let's look at why and when to replace the battery and, most importantly, how much does it cost to replace MacBook Pro battery.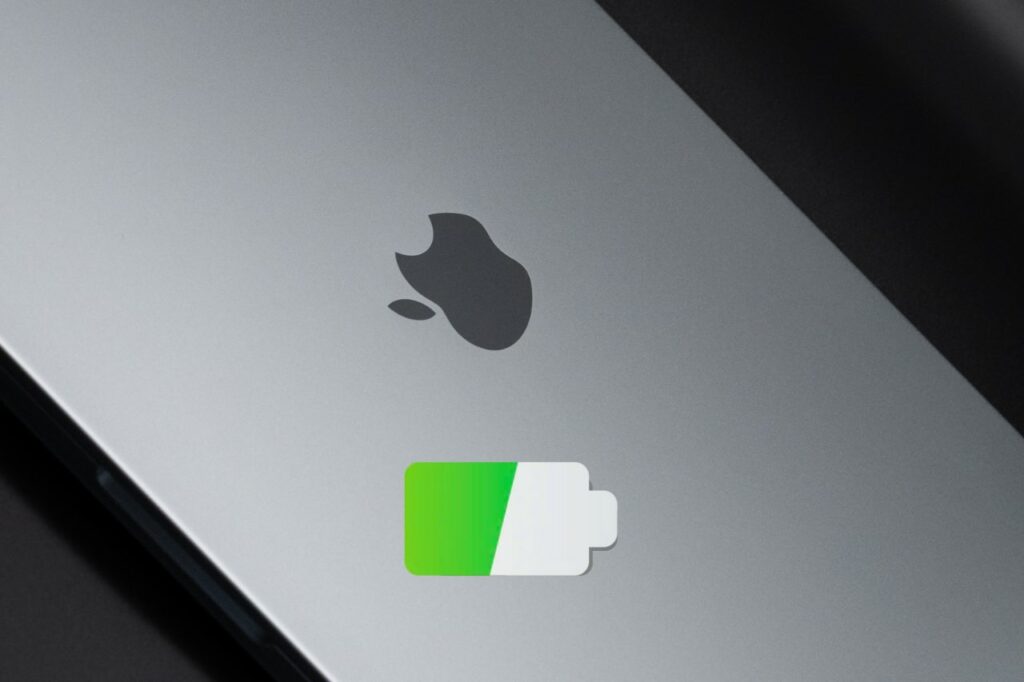 How Much Does MacBook Pro Battery Replacement Cost?
MacBook Pro battery can cost you anywhere between $200 to $300, depending on the model and where you are getting it replaced.
The cost to replace the battery of the MacBook models launched in 2016 or 2017 of 13 inches would be $199. However, the MacBook Pro model with 14-inch or 16-inch screens would cost around $249.
If you have MacBook Air, you may have to pay around $129 to replace your MacBook battery. This cost is lower than MacBook Pro because MacBook Air's batteries are smaller(thus cheaper) than MacBook Pro.
Even if you have MacBook laptops that are 10 years older, you can still get their battery replacement with Apple, given the replacement parts are available. It also may happen that a few service centers may charge repair fees depending on the case.
Some people prefer third-party repair services because Apple charges four to five times more.
MacBook Battery Replacement with AppleCare Protect Plan
So the next thing you may be wondering is, What if I have a new MacBook under warranty or AppleCare+; how much would a new battery cost? That is also the query of many MacBook users. Let's discuss this in detail.
For AppleCare: Apple provides one year warranty & hardware coverage and up to 90 days of complimentary technical support for all new MacBooks. Apple will replace your battery for free in cases like if battery health goes below 80% within the first year or if the battery is totally defective. It is a part of their battery replacement program.
For AppleCare+: It is a paid service by Apple using which you can avail of extended warranty and coverage for your MacBook. You can buy the AppleCare+ within 60 days of purchasing the new MacBook to get these services. If you have AppleCare+, you can get a free battery replacement at no additional cost from an Apple store or authorized service provider. AppleCare+ protection plans may be a bit costly, but overall the return you get is more than the money you pay for. It has different prices for different versions of MacBooks.
When To Replace MacBook Battery?
It is important to replace MacBook batteries on time, but when we should do it is a major question for many. Thus, let's see what signs we should follow to get the replacement battery.
Quick battery Drainage
If your battery drains faster than usual, it is a sign that the battery needs replacement. This simply means the battery cannot hold a charge for long enough. For example, when you used to charge your MacBook to 100% earlier, it used to take 30 minutes to get to 90% battery, but now the battery percentage goes down to 70% within 30 minutes. It may also happen that your MacBook would turn off suddenly when the battery is low (below 20%).
Swollen Battery
Batteries get swollen for various reasons like overheating, blocked ventilation, overcharging, etc. You must always be cautious of swollen batteries as they pose a danger and may even explode.
In such cases, you need to replace the batteries with new ones. You can visit your nearest authorized Apple service center to get the battery replacement done. Until the replacement is done, keeping the MacBook with swollen batteries distant from people is suggested.
MacOS Warning Replace Soon
If your MacBook warns you about battery service, it may be time to do so. To check this, click the battery charge indicator icon at the top right of your MacBook's screen. There you can see the battery condition status. If it says Replace soon or Service battery, you must do so.
Unexpected Turn-Off
If your MacBook shuts down unexpectedly, it is also a sign of poor battery health. Firstly you should check if the battery is swollen or MacBook is showing a service warning(which are major reasons for unexpected shutdowns). In any of these cases, you must get your MacBook checked at a service center and replace your MacBook Pro battery if required.
How to Check MacBook Battery Cycle Count?
Battery Cycle refers to the number of charges your MacBook goes through from when it was charged for the first time. Apple recommends replacing batteries after it has gone through over 1000 battery cycles. However, this number is different for different MacBooks. You can check them at Apple's official website.
To check your MacBook's battery cycle, follow these steps.
Go to System Settings > General.
Next, click About, go to the bottom, and click on System Report.
On the left sidebar, find and click on Power.
Then, on the list on the right, check the battery cycle under the head Health Information.
Where Can You Get MacBook Battery Replacement?
You can replace your MacBook Pro battery at any of the following places.
Apple Stores
Apple Authorized Service Provider
Other mobile repair stores
Besides, many online portals provide pickup-and-drop service for Apple product repairs. You can discover them on the Internet.
Conclusion
Apple MacBooks are high-quality laptops with powerful hardware. To support it, Apple has also added a powerful battery that can give your long hours of battery backup with a single charge. To maintain the MacBook's quality and user experience, Apple suggests replacing its battery after a certain period. But since genuine Apple parts and repairs are also costlier, like their products, people start wondering how much the MacBook's battery replacement service would cost them. Thus in this article, we have discussed the same. Further, we have also given detailed info about when and where you should get your battery replaced.
I hope this guide was helpful to you. You can share your thoughts and queries in the comments below. I would be happy to answer them.