Since Covid-19 happened, a lot of learning has shifted online. From classes to college notes, everything is made available on the web. Besides college, students also need tutoring, homework support, etc. Chegg is one such platform that facilitates online education. Student trusts and search for answers provided by Chegg. This article will give you ways to get free Chegg answers or unblur Chegg answers in 2023.
Chegg is a US-based Education company that leverages technology to provide services. Chegg offers services from renting textbooks to online tutors. It currently has over eight million subscribers across the world. Chegg has gained the reputation of being a single solution for all problems in the online learning community.
Chegg has several experienced tutors and online teachers who work remotely and help students. They have smartly used technology to connect teachers to students who need help worldwide 24×7. They provide tutoring and doubt-solving, a step above regular college classes. Chegg can help you get your question answered within two hours.
Chegg gives all these services, answers to queries, tutor help, textbook rentals, internships, and scholarships. But these services come at a cost. Chegg charges anywhere from $15-$20/month to give access to all its benefits. However, you can use Chegg coupons and discounts to save your money. So if you want to access Chegg Answers for free, you are at the right place. This article will provide practical ways to unlock free Chegg answers and solutions. So let's dive deep & look at them.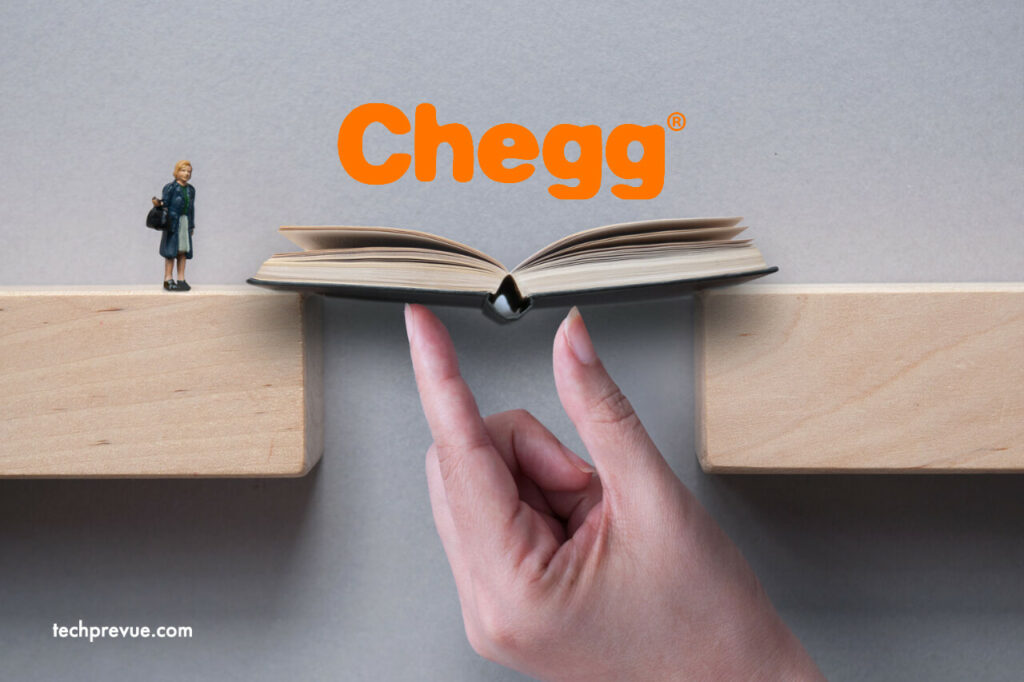 How To Get Chegg Answers For Free
People see answers using the Chegg website for free. Don't know how? Let's look at ways to get free access to Chegg Questions & Answers.
Method 1: Chegg's Free Trial
Chegg is a paid service, but you create a Chegg account for free. Fortunately, Chegg offers a 4-week free trial. Thus, the simplest way to unblur Chegg answers is to sign up for a free trial. It will debit the subscription fee while signing up but will refund the full if you cancel it before 30 days. After the trial expires, you pay only if you like to continue.
Steps to get a Chegg Free Trial account:
On your computer or phone, visit Chegg.com in the browser.
You will see an orange "Get Started" button to create an account for free; click on it.
On the next page, sign up for a Chegg account using your email & password.
Next, choose the Chegg study pack you prefer. You may select the $19.95 plan. Don't panic; later, you can cancel the Chegg subscription for FREE.
Make the payment using PayPal or your Credit/Debit Card.
Chegg provides answers to unlimited questions. In addition, Chegg unlocks everything during their trial. The trial period is for 30 days only, so cancel your Chegg premium subscription within that time to get a full refund. You will get back your $19.95.
Thus, you get the Chegg answers and solutions for free without paying bucks. Of course, you can get a free Chegg account with a 4-week free trial, but what after that?
Method 2: Get Chegg Free Answers On Reddit
Reddit is an excellent place to get Chegg questions answered free of cost. In addition, you can post your questions in many student & learner communities. In most cases, someone will answer the question, but sometimes it takes a while.
Here is how you can do it.
Login or Sign up for a Reddit account. It is a free app. Set up your profile there.
Next, in the search bar at the top, type "Chegg Answers," and a list of groups will appear.
Open & Join a group with more members, as big groups are better.
Post your questions; you will get unblur answers through the Chegg link.
Sometimes Reddit bans these groups when they find out copyrighted material in the group. In that case, you can join other groups or use Discord servers.
Method 3: Get the Free Chegg Answers On Discord
It may sometimes happen that you can't find answers on Reddit. The groups may even get banned. But often, many users share a private Discord Server list. You can also search through tags to get your Chegg answers without paying anything for free.
Discord was started as an online community for gamers. Now, It connects thousands of gamers and their fans. It has become a centralized platform for gamers to chat, hang out & play many games.
But many learners also use it for discussion & online study. For example, many study forums on Discord have hundreds of active users. You can post your questions there; you will likely get the answers. There you can also discuss your questions with other students.
Method 4: Google Bard
Are you looking for free solutions to your problems? Do answers available through Google Search? If not, you want to get Chegg answers using illegal methods. Try Google Bard or ChatGPT, which are free as well. You'll get answers without signing up for a free Chegg study pack for 30 days. Copy and paste or type the question in Google Bard. It will solve your question step by step and give you a summary of the steps.
Method 5: Get Chegg Answers Free Using Chegg Alternatives
If you want to get Chegg answers from Chegg or any other website, you can use free alternatives to Chegg. They will help you to get them. As these are similar to Chegg, you may also get free Chegg answers online there. Let's look at a few of them and check how they work.
Slader: It is a good substitute for Chegg for your Homework help. Now they have been renamed Quizlet. You can search for your questions on their search bar. They provide step-by-step explanations for academic questions. Verified experts give all answers to your queries.
Quizlet has listed millions of solutions for all popular textbooks on its website. Here you can find textbook answers from Science to Humanities. You can copy and paste your question or type it in the textbox. Quizlet will list a few corresponding answers to it. You will most likely find the answer to the question.
QuizPlus: QuizPlus is a website like Chegg where you can ask questions. It has an extensive database of academic questions and answers. Like Quizlet QuizPlus also provides you with textbook solutions. In addition, you can ask questions related to Business, Humanities, Science, etc. Thus it's a nice place to find Chegg answers free of cost.
You can type or upload a picture of the question from your book to ask a question. Once you search the question, QuizPlus will either give the exact solution or a solution to a similar question. QuizPlus also offer a homework-help feature where you can ask questions about your assignment.
Conclusion
Chegg is one of the biggest online study portals. You can ask questions, rent textbooks, or get tutored online on it. However, if you don't want to buy a Chegg premium account, there are still ways to see Chegg answers. You can either signup for a free account on Chegg or use other platforms like Reddit or Discord. There are also some alternatives to Chegg, like Quizlet, that you can try out. We have covered all the options you can try if you want to get answers on Chegg for free.
I hope this article was helpful to you. If you have any queries or suggestions, feel free to comment below.
Frequently Asked Questions
How to get answers from Chegg for free?
You can subscribe to a study pack to get free Chegg answers for 30 days. After that, you can use a free trial of Chegg without spending a penny. Alternatively, you can get help from your friend with access to a premium subscription. But keep in your mind Chegg doesn't allow account sharing with others.
How long does Chegg take to answer?
It takes at least 2 hours to get your Chegg answers to any question.
How to bypass Chegg blur?
Many methods have been told to bypass Chegg blur on the internet. But, they come under copyright infringement. You must sign up for a free trial account to unblur Chegg answers. That's the only legal way.