When marketers launch a campaign, the overarching theme can vary. It might be about a new product, promo, or brand statement. Regardless of what the messages are, companies use multiple channels to send them. Think emails, online ads, press releases, billboards, and social media sites. Ultimately, the goal is to bring in sales.
But with many messages on various channels, it can be difficult to determine which ones are driving conversions. With marketers having to document and prove ROI, this determination becomes extremely important. They need to know which channels and messages are working so the company can invest in the right ones. This might be challenging, but it's possible. Below we'll outline four ways to see where your revenue is coming from.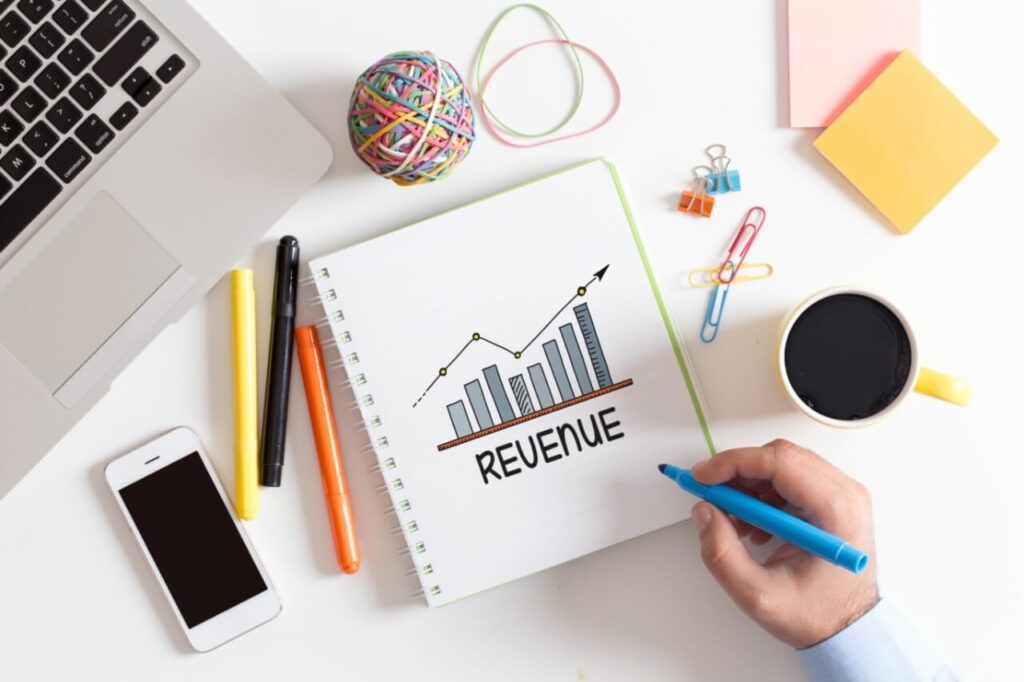 1. Centralize Data and Analytics
For many companies nowadays, most marketing activities happen online. These efforts, whether they're social media posts or other digital content, usually take less time and expense. Digital marketing campaigns are also easier to track and tend to have higher ROI. At the same time, every online platform or medium produces separate data.
So you might put out social media posts across three or more platforms. Each has its own dashboard with performance analytics. You also have ads on search engines that redirect to your online store. Plus, there are all the landing pages, blog posts, and emails with call-to-action buttons going to the store's products.
Successfully syncing the data from several sources takes time, work, and the correct interpretation. It's a tedious process that can compromise clarity on each channel or campaign's return on ad spend. Dashboards or tools that integrate all sources of e-commerce analytics make it easier to see which channels perform. In a single dashboard, you can view the overall revenue for each source. You can also see whether the return on ad spend is moving up or down.
2. Implement Call-Tracking Technology
Undoubtedly, e-commerce is growing. Consumers love its conveniences, including the opportunity to compare prices and cut down on car trips. However, statistics show that most people don't limit their shopping to one channel. About 73% of customers will use multiple channels to make purchases.
While consumers might see your digital ad or landing page, it doesn't mean they'll always convert online. They might call your sales or customer service staff to learn more. Some will go ahead and buy right over the phone. If you don't have a way to track what prompted the call, you won't be able to trace the revenue.
Call-tracking tools solve that problem by using a unique identifier or phone number for each channel. For example, your landing pages will display a different number than your social media posts, and so on. You can even extend call tracking to offline marketing channels, such as community outreach events. The tracking tool reveals which channels are converting as leads use each number. Call tracking can also integrate with customer relationship management software.
3. Survey Converted Customers
Surveying customers who recently bought something can reveal what advertising sources led to conversions. You can ask questions like what kind of ads they've recently seen or which sources prompted their purchases. People's answers give insights about which channels have higher visibility or effectiveness with your target market.
If you don't want to survey customers after the fact, you can use other related techniques. A common method is to ask people who or what brought them to your business. You can include a referral or "How did you hear about us?" question on contact forms and in chatbots. Your sales and customer service staff might also ask this question during conversations.
The key is to have a way to compile the data. Survey software solutions will automate this if you choose to go that route. However, CRM software is another possibility. Responses to online forms, chatbots, and in-person conversations can go into the software under each contact's information. A CRM will also let you pull reports and synchronize data to reveal your revenue sources.
4. Calculate Revenue per User or Audience Segment
Businesses sometimes use a customer profitability analysis to determine which users or segments bring in the most revenue. The analysis uses a formula that subtracts yearly expenses from sales. Expenses are all the costs of serving specific customers, including marketing and advertising. Sales entail initial, incremental, and ongoing sources of revenue a company can link to certain users or audiences.
It's possible to figure out what channels resonate with specific customers or markets using tracking tools and segmentation analysis. For example, you might discover that more current users open your emails. Compared to prospects, this audience also has a higher conversion rate through email. Leads tend to convert through social media and direct sales reps more frequently.
You may find that current customers stick around for longer and generate higher levels of ongoing revenue. Email is partly responsible for that and is the most effective channel for this audience. Leads who convert through social media tend to spend more upfront. However, they have higher churn rates than those who initially work with a sales rep. In this hypothetical scenario, your direct sales channel outperforms social media with prospects in the long run.
Conclusion: Tracking Your Revenue Sources
Determining what marketing activities and ads generate sales isn't a simple task. Multiple channels and messages can muddy the waters, especially when omnichannel customer experiences are becoming the norm. Thankfully, there are several technologies and data analysis methods businesses can combine to track and trace revenue. With these tools, you'll be able to prove ROI and invest in your top-performing channels.