Great tech tools have the power to drive your organization's success. However, you can't just tell your team to download a bunch of software and call it a day. That's why the best tech tools aren't just pieces of software that keep individuals on track – they're software applications that keep entire teams on track through collaboration.
Communication and collaboration should be your top priority if you aim for success. According to data published by Inc.com, organizations that foster effective communication are 20% more likely to retain their A-players.
Management can't underestimate the importance of retaining your best employees. However, turnover is expensive and time-consuming, and you can't know how a new team member will turn out until they've had time to adjust to their new position.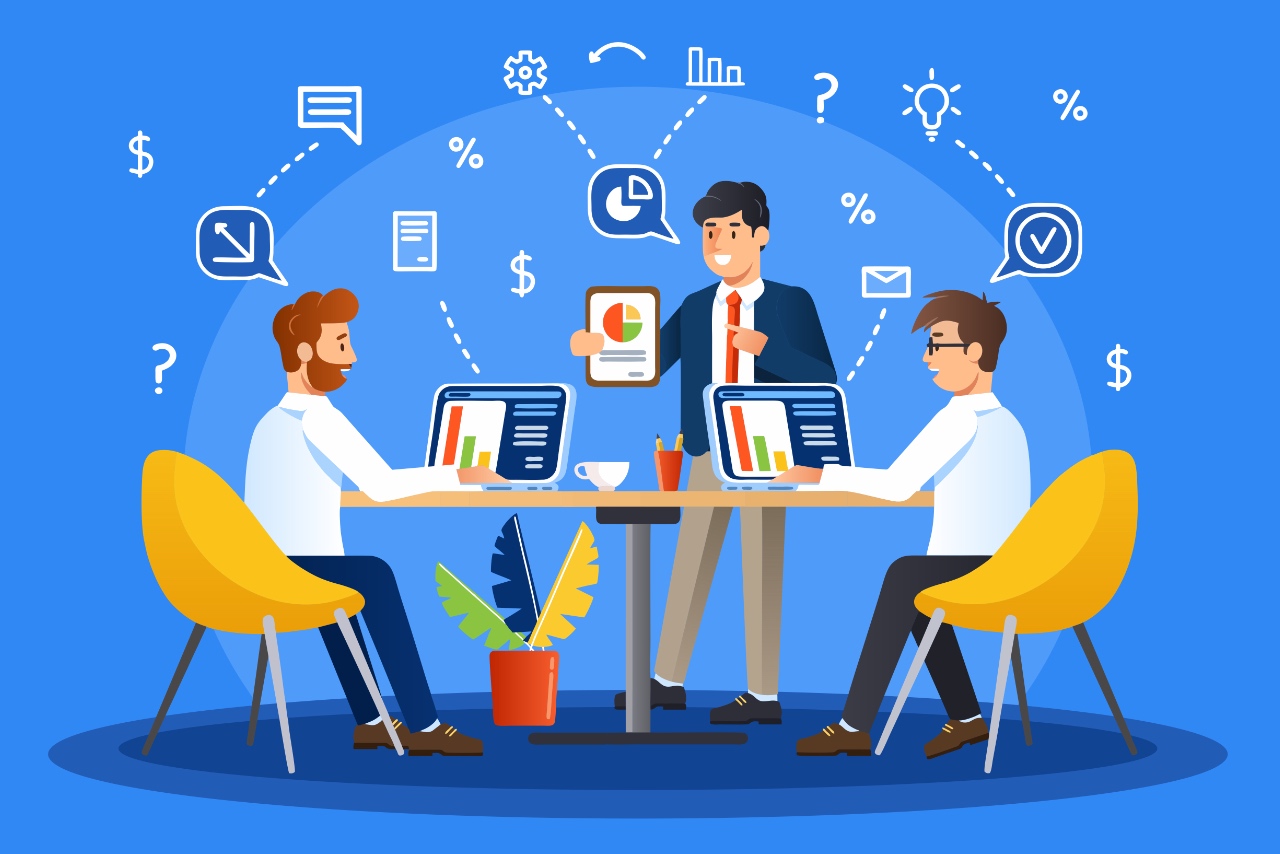 Team Collaboration Tools
You can reduce turnover and increase team collaboration with the following team collaboration tools.
Happeo
Happeo is one of the best tech tools for communication that combines productivity and collaboration. The Happeo platform combines a company intranet with a social network that fosters effective collaboration and communication that leads to success.
This tech tool is excellent for any company, but they built it for remote teams with team members in different time zones. Happeo makes communication smooth, easy, and fun for remote employees and contractors who work odd hours. For example, the platform's social networking aspect gives teams a chance to get to know each other personally, while the newsfeed feature keeps teams on track with announcements.
One of the best features is that when a manager sends out an important notice, employees can click a button to say they've read the announcement. The manager can see who has acknowledged the announcement and re-send it to those who have not.
Monday.com
Monday.com is a project management software that comes loaded with many features. It started with a vision to transform the way teams work together on a project, which is easily visible through this platform. A cloud-based management system and color-coded boards make it easy for the team to manage workloads and communicate with each other. These boards also help project managers determine which tasks are completed, which are in progress, and any team member is stuck. Additionally, these well-organized color boards allow the team members to know the due dates and relationships between assignments. Businesses can also do portfolio management.
The platform also lets the team members customize the board based on Text, Status, Timeline, Person, or Date. It enables the project manager to quickly view the work proportion distributed among the team members to balance the workloads. Monday.com offers around 200 templates and 20 column types that users can use by simple drag and drop method to customize their workflow. The user can also opt for creating his template.
This platform has made it easy to plan, track, and deliver the team's best works. Automated function for the repetitive work takes only a few seconds. It avoids errors plus makes it easy for the users to focus on other essential jobs. The color and board placements allow the managers to understand each project's workflow and how the team members collaborate. The sole purpose is to make aware the users of the project deadlines and the assignment of new projects. They can also invite clients as a guest to view a specific board and keep track of the project whenever they want.
The user can also view and search for any project, image, update, or assignment without limiting the date. Monday.com timeline is ideal for tracking tasks or projects for teams with multiple workloads. The user can easily drag or drop the timeline bars to extend the due dates if a project gets delayed. It is also easy to view multiple timelines on a single timeline board.
ProofHub
Have you ever wished there was a workspace you could use to manage your projects and collaborate with your team?
ProofHub is an all-in-one project management and collaboration tool designed to help teams communicate and collaborate on tasks and projects online. Our task management software allows team members to easily organize, plan and collaborate using our built-in proofing tools and discussions.
Communication, task management, and collaboration tools for teams
With ProofHub, you can plan projects on Gantt Charts, manage team communication, track work with efficiency and stay organized on the go. In addition, this is your one place to access all your files related to a project in one place.
Project management platform with features like to-do lists, schedules, Gantt charts, Kanban boards, and discussions. Collaboration software to move work forward. Assign, organize and prioritize your work, discuss issues, and share ideas in a centralized space.
Touted as one of the most preferred online project management and collaboration tools, ProofHub cuts down the extra time and costs to manage and collaborate on projects. It gives you the tools for hassle-free project management and brings you stress-free teamwork. It's been a trusted tool for product managers, marketing teams, creative agencies, web designers, UX designers, and small businesses to large enterprises since 2011.
Slack
Slack is a breath of fresh air for many teams, especially software engineers. Of all the organizations that require meticulous tracking, software engineers need it the most.
Slack is a channel-based messaging platform that makes group collaboration fast and easy. Software engineers work in many sprints and cycles that require input from multiple departments along the way.
While many people see Slack as a direct messaging platform, it's far more powerful. Each team can create different channels to discuss an infinite number of specific project components. For instance, a team can create a channel for discussing UX/UI components, a channel to address client requests and feedback, and another channel to discuss bugs.
If a team hosts all of their communications in one chat, the conversation becomes hard to follow and near impossible to find specific information from past discussions. Also, multiple conversations happening in one place are a huge distraction. They will cause team members to take their conversations to various messaging platforms where nobody else can access the information discussed.
Zoom
Zoom is one of those revolutionary platforms that aren't fancy yet does everything better than existing applications.
Zoom is a videoconferencing platform that offers unlimited free 1:1 conferencing and 40-minute conferencing for up to two people. Of course, it costs money to add more participants and host longer meetings, but quality and reliability are worth the cost.
It has revolutionized the videoconferencing world by providing high-quality, reliable conferencing solutions in high definition with good audio. Not long ago, that wasn't easy to find in a videoconferencing solution.
Perhaps the best reason to use Zoom is the HIPAA-compliant platform, designed specifically for healthcare organizations bound by the Health Insurance Portability and Accountability Act.
Asana
If your team needs the mother-of-all task management applications, Asana is the solution. Unfortunately, many task management platforms are complex and require multiple clicks to view projects and tasks. Asana is different.
Asana provides teams with immediate access to all tasks without any clicks. As soon as team members log in to their accounts, their tasks are provided in a convenient list. Then, users can either click to view the task's full details from that list or close out the task right there.
Asana is the most straightforward task management software that still provides teams with powerful organization and management capabilities. In addition, Asana employs a visually appealing minimalist design, so there's nothing to distract your team.
Strong collaboration is the key to success.
You can achieve success with hard work, commitment, and strong collaboration. You can power your team, organization, and team by the tools and systems you put in place. Choose the right team, tools, and systems, and you've got a recipe for success.