Great tech tools have the power to drive your organization's success. However, you can't just tell your team to download a bunch of software and call it a day. That's why the best tech tools aren't just pieces of software that keep individuals on track – they're software applications that keep entire teams on track through collaboration. 
If you're aiming for success, then communication and collaboration should be your top priority. According to data published by Inc.com, organizations that foster effective communication are 20% more likely to retain their A-players. 
The importance of retaining your best employees can't be underestimated. Turnover is expensive and time-consuming, and you can't know how a new team member will turn out until they've had time to adjust to their new position.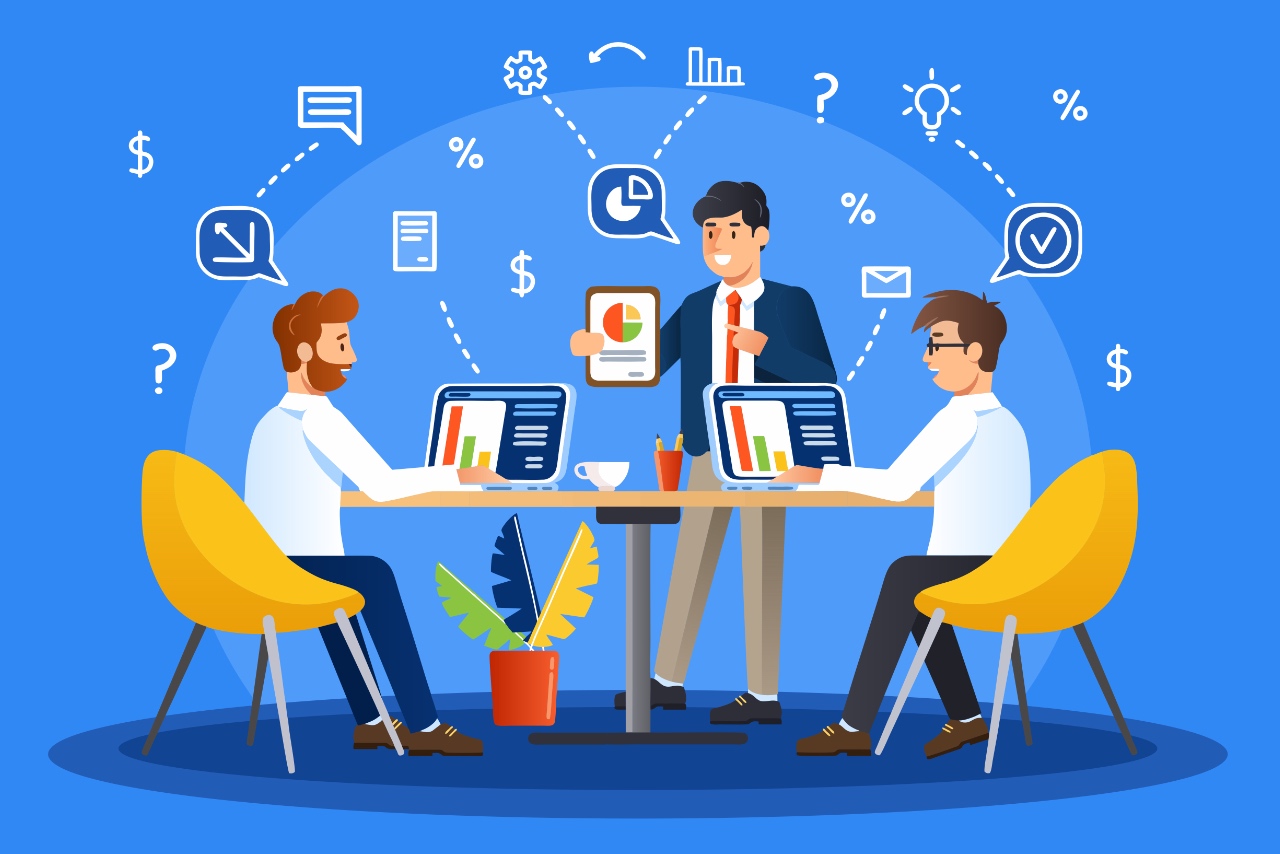 Team Collaboration Tools
You can reduce turnover and increase team collaboration with the following team collaboration tools.
Happeo
Happeo is one of the best tech tools for communication that combines productivity and collaboration. The Happeo platform combines a company intranet with a social network that fosters effective collaboration and communication that leads to success.
This tech tool is great for any company, but it was built for remote teams that have team members in different time zones. For remote employees and contractors who work odd hours, Happeo makes communication smooth, easy, and fun. For example, the social networking aspect of the platform gives teams a chance to get to know each other on a personal level, while the newsfeed feature keeps teams on track with announcements.
One of the best features is that when a manager sends out an important notice, employees can click a button to say they've read the announcement. The manager can see who has acknowledged the announcement and re-send it to those who have not.
Slack
Slack is a breath of fresh air for many teams, especially software engineers. Of all the organizations that require meticulous tracking, software engineers need it the most.
Slack is a channel-based messaging platform that makes group collaboration fast and easy. Software engineers work in a multitude of sprints and cycles that require input from multiple departments along the way. 
While many people see Slack as a direct messaging platform, it's far more powerful. Each team can create different channels to discuss an infinite number of specific project components. For instance, a team can create a channel for discussing UX/UI components, a channel to address client requests and feedback, and another channel to discuss bugs. 
If a team hosts all of their communications in one chat, the conversation becomes hard to follow and near impossible to find specific information from past discussions. Also, multiple conversations happening in one place are a huge distraction and will cause team members to take their conversations to miscellaneous messaging platforms where nobody else can access the information discussed.
Zoom
Zoom is one of those revolutionary platforms that isn't fancy, yet does everything better than existing applications.
Zoom is a videoconferencing platform that offers unlimited free 1:1 conferencing and 40-minute conferencing for up to two people. It costs money to add more participants and host longer meetings, but quality and reliability are worth the cost.
Zoom revolutionized the videoconferencing world by providing high-quality, reliable conferencing solutions in high definition with good audio. Not long ago, that was difficult to find in a videoconferencing solution.
Perhaps the best reason to use Zoom is the HIPAA-compliant platform designed specifically for healthcare organizations bound by the Health Insurance Portability and Accountability Act.
Asana
If your team needs the mother-of-all task management applications, Asana is the solution. Many task management platforms are complex and require multiple clicks just to view projects and tasks. Asana is different.
Asana provides teams with immediate access to all of their tasks without any clicks. As soon as a team member logs into their account, their tasks are provided in a convenient list. From that list, users can either click to view the full details of the task or they can close out the task right there.
Asana is the simplest task management software that still provides teams with the powerful organization and management capabilities. Asana employs a visually-appealing minimalist design so there's nothing to distract your team.
Strong collaboration really is the key to success
Success is founded on hard work, commitment, and strong collaboration. Your organization is powered by your team, and your team is powered by the tools and systems you put in place. Choose the right team, tools, and systems, and you've got a recipe for success.