Most students' college life revolves around good grades, social life, and sound sleep. Very few students can manage this triangle altogether, but most select two amongst all three. But, some excellent students reshape this triangle into a square and add a fourth point called work experience. So they start a job, earn money, and gain work experience. Are you among those who can earn extra bucks and work experience while studying?
I agree with the fact that work and studies both are difficult to go hand-in-hand. The right part-time job can differentiate you from others. However, as per the research conducted by Georgetown University's Center on Education and the Workforce, 70% of college students work during their studies to manage their living and tuition fees.
How to Choose the Best Places to Work as a College Student?
There are multiple part-time jobs for college students nowadays. These jobs offer high flexibility and good pay. But, before looking into diverse part-time jobs for college students, let's consider some factors necessary to choose the best one for you.
Work Location: Before searching for the best part-time job for you, keep in mind the work location. Always try to get a job near your school or college because of accessibility. Car owners get better options. Most college towns have the best part-time jobs opportunities for students near their college campuses.
Working Hours: Always check your college schedule beforehand exploring jobs. Different jobs have different working hours like night shifts, early morning shifts, holidays, etc. Then, ensure that you abide by their working hours without bunking your classes.
Payout: Firstly, decide whether you want a job for additional income or both income and fun. There are many part-time jobs for college students which can provide both, but there is a lot of variation in the payout. I suggest you find a part-time job that gives you both money and satisfaction. Never forget your passion for money.
Relevant Industry: Always take a work experience in the relevant industries to advance your skills. Even when the payout is not handsome, you may also join internships during or after graduation. It will be helpful for you in the preceding years.
Work Experience: Many part-time jobs for college students demand previous work experience for a particular position. So early preparation becomes necessary. Apply only for those jobs where you have fair chances of getting hired without wasting your time.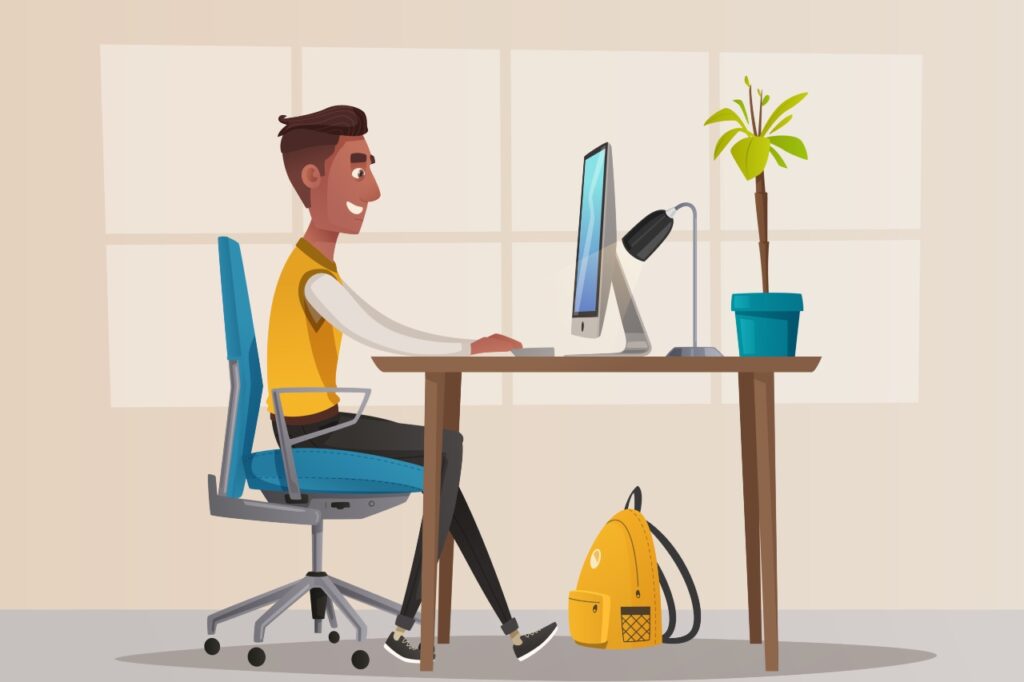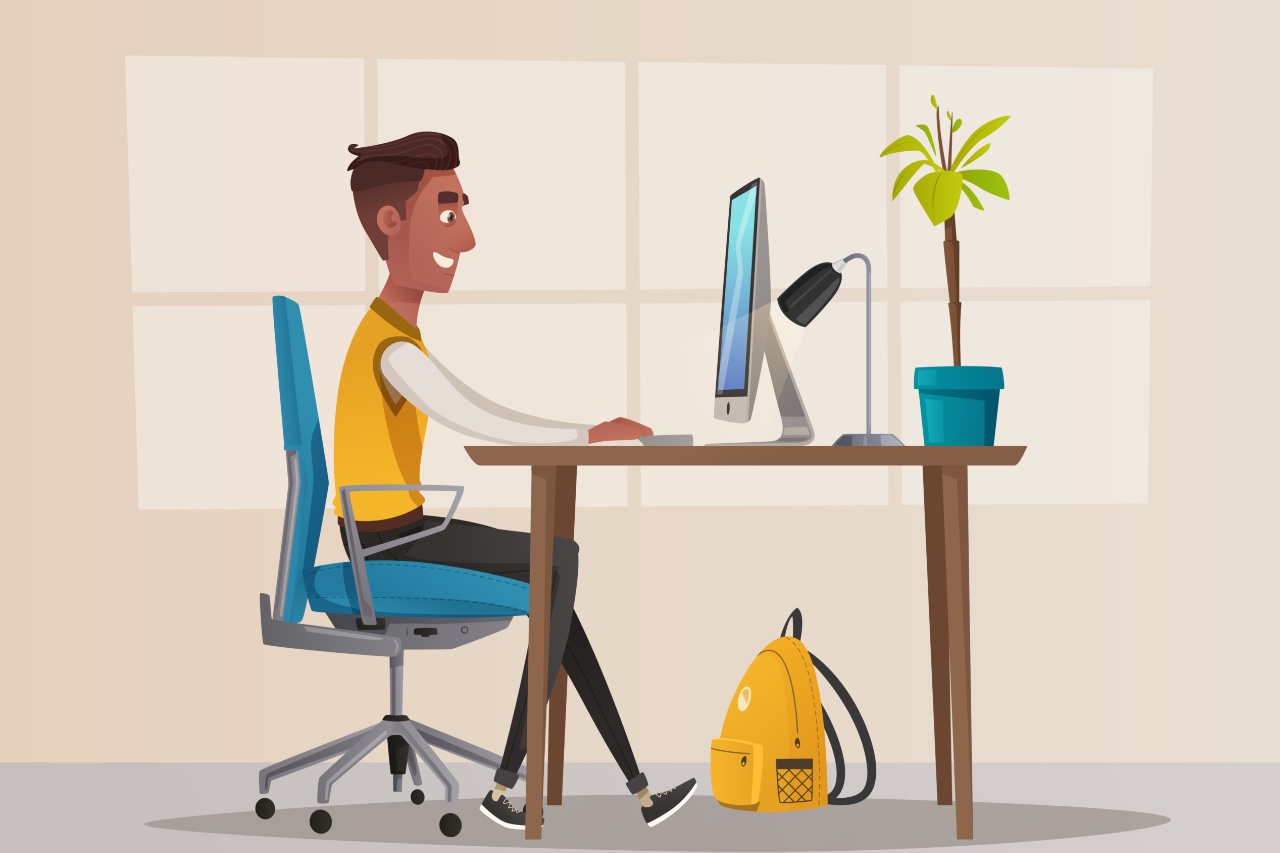 The Best Part-Time Jobs for College Students
Before searching for good jobs for college students, be sure that you consider all the above-given factors first. Now get ready to explore the treasure of part-time jobs. We have already segregated some of the good part-time jobs for college students. Next, you just have to take the insights from the list below.
We have already published an article about online jobs for college students. You can go through it and now read more best jobs for college students.
Freelancer
The advantage of a creative professional is that you can start your freelancing career during your schooling years. You can post your freelance services on Upwork.com, Fiverr.com, and Payperhour.com. You can choose according to your area of interest. Additionally, creative content creators can leverage Verblio.com to get various writing jobs.
Freelancer.com is another best place to promote your skills and get recruited through companies and businesses.
Social Media Manager
If you are a social media lover, then why are you just wasting time the whole day scrolling Instagram, Snapchat, Facebook, TikTok, etc. Instead, utilize your time and skills to earn something. Mobilize your skills and knowledge to manage social media accounts effectively. You can join your hands with local personalities, startups, and local businesses. Physical presence is not mandatory. You may work remotely if too busy and managing more than one job simultaneously.
Blogger
Bloggers are in great demand these days. People with creative thinking and writing skills are in need. Do you have these skills in you? Then you can apply for this job to create content.
You can work from home and submit your work online in this job. So, you do not have to stick to local places only. This job provides greater flexibility in terms of time. You can actively search existing blogs and become a contributor to make money online.
Graphic Designer
The graphic designer job involves creativity and designing skills. You can master yourself using Adobe Photoshop, Adobe Illustrator, Corel Draw, Canva, Xara Designer, etc. Multiple job opportunities are available at business blogs, YouTubers, local businesses, advertising, and marketing agencies.
You can work as a freelancer and create content for online businesses, websites, and digital marketing agencies. You can charge hourly rates. However, the payout may vary from company to company. But, it provides flexibility, and you can work from home.
After School Teacher/Tutor
It is one of the good part-time jobs for college students. Becoming a part-time teacher is an excellent opportunity to enhance your knowledge while teaching students and earn cash. You can become a private tutor for students staying near your college campus, start your online tuition website, or sign up for Chegg Tutors Maestro, TakeLessons, StudySoup, and Skillshare. It offers high pay and great flexibility to work at your own pace.
Photographer
Just a passion for photography and a DSLR are all you need. A good-quality camera on your mobile phone will also work. But prefer having a DSLR. If you love to capture moments with a camera, then explore the jobs where they need you. It is an excellent opportunity for college students, but you need high flexibility in your schedule. You can also have to work on nights and weekends depending on the events.
Assisting a senior photographer will help you understand photography tricks and business in the early days. Then, you can also start your own photography business for events or headshots by approaching your friends and peers.
Artisan
Are you a creative art lover? If you have god-gifted creativity skills, create some unique crafts, showcase them on Etsy and Amazon's Handmade, and earn money. Those who cook better can use the Feastly and Josephine apps to serve homemade meals to food lovers. In addition, you can sell your artistic creations offline to increase your customer base and profits. You can contact local boutiques, holiday markets, and the college canteen.
Research Assistant
Are you thinking of becoming a researcher? Then start assisting your professor to gain research experience. In this job, you will get high pay, and also, you don't have to wander as you will get to work on campus.
Research Study Participant
You can also get attractive pay while working as a research study participant. It is an unofficial position but a paid job that students can choose according to their preference. This simple job is flexible. It also involves no commitment.
Library Assistant
It is one of the best-paying part-time jobs for college students. Being a library assistant, you have to stay within the college campus and enjoy high pay. In addition, you will gain insights into dealing with customers. You will also get the opportunity to form interactions with college students. The great advantage of this job is that you get sufficient time to finish assignments.
The abovementioned jobs are flexible jobs for college students.
Administrative Assistant
Do you want to acknowledge experience in the real world? Then, the administrative assistant is an excellent position to join. When you select a company and start your career, you meet experienced people who might bring new opportunities for long-term growth in administration services.
Software Engineering Intern
Those engineering graduates who have software engineering skills can do an internship in startups. Many startup companies are looking forward to it. Inculcate the software engineering skills during college to get better job prospects after graduation.
Marketing and Sales Intern
This part-time job is very effective in developing professional skills in marketing and sales. In addition, you establish professional connections with people that help in your career growth.
These internships will benefit you in the future. So, have patience and compromise high-paying jobs to gain relevant experience and professional networking.
Brand Ambassador
Online startups and businesses do job hunts to find suitable candidates with good communication skills, good looks, inspiring attitude, dynamic behavior, and friendly nature. Be a brand ambassador for a local company and gain experience to work ahead in different roles.
The task of being a brand ambassador includes email marketing, social media management, cold calling, and attending events on behalf of your company. In addition, you can attain the top position with your organization.
Dorm Receptionist to Monitor Security
A security monitor job is best suited to those who study late at night. In this job, you have to wake up the whole night. But, you can complete your college assignment and homework with your job. Study and earnings altogether, what is rest to say. So, college students should avail this opportunity.
Resident Advisor in the Dorms
The job of a resident advisor is an unpaid one. But, the advantage is that you will get free boarding and lodging facility and can save your bucks. In addition, you get the opportunity to meet and interact with different people. You also mentor some students to form personal and professional relationships for the future.
Campus Tour Guide
If you love your campus from your heart, this job is perfect. You can become a campus tour guide and earn. In addition, it develops public speaking skills, and you convince aspirant students to take admissions into your college.
It is an effortless job and is fun-loving too. Moreover, it generates interest, thereby reducing boredom as you meet new people every day and interact with them.
Homesharing
You can use Homestay, Airbnb, and FlipKey to rent your extra rooms to vacationers and travelers. Yes, you can earn extra money from your vacant room or apartment. People search for spaces to through a party on festive occasions like New year or Christmas. At this time, demand goes to peak, and people pay lucrative rent.
Thus, home-sharing is an effective way to make money. Even you don't have to spend the whole day on the job.
Carshare and Driver
This job involves a wide array of employment and options. For example, you can tie-up with Uber, Lyft, Ola, and other taxi services. In addition, you can use Tripda to give rides to people who are already on your trip same as you. Similarly, you can use the Getaround app to rent out cars. Local restaurants and cafes always look for delivery boys. You can search for delivery driver jobs on Postmates, Doordash, Sprig, etc.
Baby-Sitting and Senior Care
Those who love to spend time with kids can prefer the job of babysitting. You get an attractive payout for your service. You can explore nanny and babysitting job opportunities on SitterCity.com, Rover.com, UrbanSitter.com, etc. Design babysitting service pamphlets and post them to local families.
You can find senior-care part-time jobs for college students on care.com to care for seniors. These jobs are high-paying jobs for college students.
Pet Care
Are you a pet lover? Then, you can provide pet care services like cleaning, boarding, walking, feeding, vaccination, etc. It's easy to find some part-time jobs using DogVacay.com, Holidog.com, and Rover.com.
Cashier
College students can become a cashier. In this job, you get high work flexibility, require less to no experience, and most shops near your college campus are looking for a young cashier to reduce the queue at point of sale. However, this job is not as simple as the name suggests. You may also need to prepare a launch for your team.
Front Desk Associate at a Fitness or Yoga studio
If you are a fitness lover and possess a yogic personality, the job is all yours. You must have the ability to inspire people for their fitness. It doesn't require much experience but only a passion for fitness. These fitness centers and studios give free classes to learn fitness exercises or yoga. This way, you stay fit while earning and saving money.
Boutique Sales Associate
If you are a fashion freak and have a stylish kind of personality, then you should prefer this job. You might require sales experience somewhere in this job, but their priority is to get a friendly, trendy, and outgoing personality.
You may also have to work on afternoons and weekends. However, boutique sales associates get many employee benefits and discount coupons. Thus, you may not require spending large on clothing and accessories.
Ecommerce Fulfillment Associate
Here we are taking the example of Beautylish, which aims to make you feel special. Its makeup artists help people to choose what works best for them. Their task is to explore unique products, do their promotion, and deliver the products. It is an excellent platform for college students to start their work. They get thrilled to select and hire college students.
You can check their openings and apply if you want to be a beauty and makeup artist.
Also, look for similar job opportunities on various eCommerce platforms.
Customer Service in a Book Shop
Physical books are your great friends and so in the case of a job. Many bookstores need college students to work for them. If you find it close to your college campus, why not grab the opportunity? These book shops offer your a discount on course books. So you can earn and save money while working part-time.
Sales Associate at a Gourmet Food Shop
Being a sales associate at a gourmet food shop might provide you little wage, but it is good if you search for a job at your local place. Search a food shop that motivates you through its aim and mission and work there.
Gradually, you can gain experience working here and set up your own business after learning the key facts.
Cafeteria Worker
Most colleges have a breakfast nook on their campus. As a result, college students can become cafeteria workers. It requires no experience and usually pays better than any other outside restaurant.
It might not be a sober job, but a cafeteria worker gets a salary and daily meal. This job saves your money and food preparation time as well.
Ice Cream Scooper
This job is as sweet and delicious as the name suggests. It is preferably for those who are exploring social jobs. This job attracts people of varied ages. In this job, you do not even need much experience. So, go and grab it if you are good cater.
Juice and Smoothie Maker
This job is for those who love creating and leading a healthy living. All of us prefer juices and smoothies. So, find a nearby juice shop and work there if you love a healthy body and lifestyle. The great benefit of this job is that you will have to work day-time as they shut early. Therefore, you are free at night for your extra chores.
Host at a Restaurant
The best part-time job available for the students is a host at a restaurant. It will fill your wallet quickly and gain experience in the food sector. This job is best-suited in all terms. In the future, you can become a restaurant owner, a master chef, or earn just while studying.
It might require extra time and effort compared to other jobs, but you will earn a lot through the tips to increase your bank balance.
Barista
This job requires mostly experience. College students can join it for learning discipline and catering. Nowadays, you can search many cafes around your college campus. So, select and choose one and start working. You can also build and grow your networking with people from different colleges. Also, get prepared to compromise your early mornings or late nights.
Bartender
The bartender job requires both training and a certain age to work at bars. If you have both, then you can do this job. It can be in your college town and offer a handsome payout according to your work and shifts while partying all night. However, be prepared as you might have to do late-night shifts also.
Catering Staff
The job of catering staff offers great flexibility with a standard wage. It might not require any prior work experience, but if you have, then there are more chances to get hired.
In this job, you need to visit multiple event locations that may be far from your campus. So, you need to schedule your routine accordingly.
Food Truck Staff
Food trucks are in great trend when you discuss local business. If you are love cuisine and traveling, this job is for you. Here you will gain experience dealing with customers, various food recipes, and opportunities to travel. So step ahead and look forward to this fantastic, exciting, and fun-loving business.
Bike Shop Mechanic
Bike riders can prefer this part-time job. You can transform your love for bikes into income. However, prior experience is a must for this job. Most college towns have volunteer bike clubs within. You can find the one near your college. There you learn to fix bike-related problems.
Lifeguard
You can make money by lifeguarding if you wish to become a trained and certified professional. You stay near the pool most of the time to learn ways to guard life. It is a fun-loving job with a great environment to work with young co-workers.
Errands and Cleaning
You can do errands and cleaning jobs for extra cash. But, perhaps it wouldn't be a relevant addition to your resume. Of course, most of you won't prefer to do, but it would be helpful if you plan to start a junk removal business. College students search for similar part-time jobs on Bellhops.com, Handy.com, TaskRabbit.com, JobRunners.com, etc.
Apart from these, there is a variety of other part-time jobs for college students like:
Call Centre Representative
Translator
Data Entry Job
Warehouse Associate
Gym Receptionist
Grader
Campus tech support
Study Participant
Bank Teller
House Painter
Final Thoughts
You can choose amongst a wide range of jobs mentioned according to your choice and interest area. However, keep in mind to consider job-related factors also before making the right choice.
Be smart and tactful enough to make a wise decision to prevent yourself from any fraud or scam. These best part-time jobs for college students are beneficial to get work experience, attractive offers, and decent pay ahead.
It also brings long–term growth prospects after becoming a graduate. In addition, you will get huge benefits and experience from your part-time job during your college years.