People always complain about the amount of junk cluttered in their homes or their offices. It is often difficult for them to deal with this junk by themselves. Here, a pro junk removal, rubbish removal, or trash removal service can ease their lives. Nearly all of us have used the services of such a company. The demand for junk haulers and this type of service is increasing rapidly. It's because junk hauling business means big cash.
It is effortless to set up your own junk removal business. All you need is a few junk removal tools, some crew members, and a truck. This service is also used by corporate sectors like MNCs, banks as well. The business's success depends on the motivation, the passion of the owner, and how dependable are the services of their company.
Things to Consider for Junk Removal & Hauling Service
There are certain things to consider before starting a junk removal business. These points are given below:
Market research
The first and most important step before starting any business; perform market research. One must research the local junk haulers, competitors, and the price they are offering. It is important to understand why other companies are so successful at operating this business. It will help a person to understand the different rates for different junk materials. It allows a person to decide whether to start this business on a local or a nation-wide scale.
A market analysis will help to figure out the costs of operating this business, including overhead costs. There are different types of rubbish junk removal services, from landfilling to selling scrap materials. One such service is provided by junk removal Denver Company who does all the labor and loading. It can help a person decide what type of junk removal service would be profitable for them and its impact on society.
Regulations
One must be aware of the local, environmental, state, and federal rules and regulations regarding the lawful disposal of junk materials. This is especially true when dealing with the disposal of hazardous waste. Similarly, in some places, a transport certificate is needed to move metal scraps.
It is important to comply with all the rules and regulations associated with this business. Failure to do so can result in huge fines and other punishments as well. It can also lead to a decrease in the reduction of the reputation of the business.
Passion and experience
This is a great option for people who love to haul junk away from a particular place. Before starting a business, one should gain some experience in this business. They can work for some existing junk removing company and gain the necessary skills and experience.
This would help a person to understand the business scenario and establish their own business. All one need is a truck and the equipment required to operate this business. Other than that, it does not require any extra cost to start this business.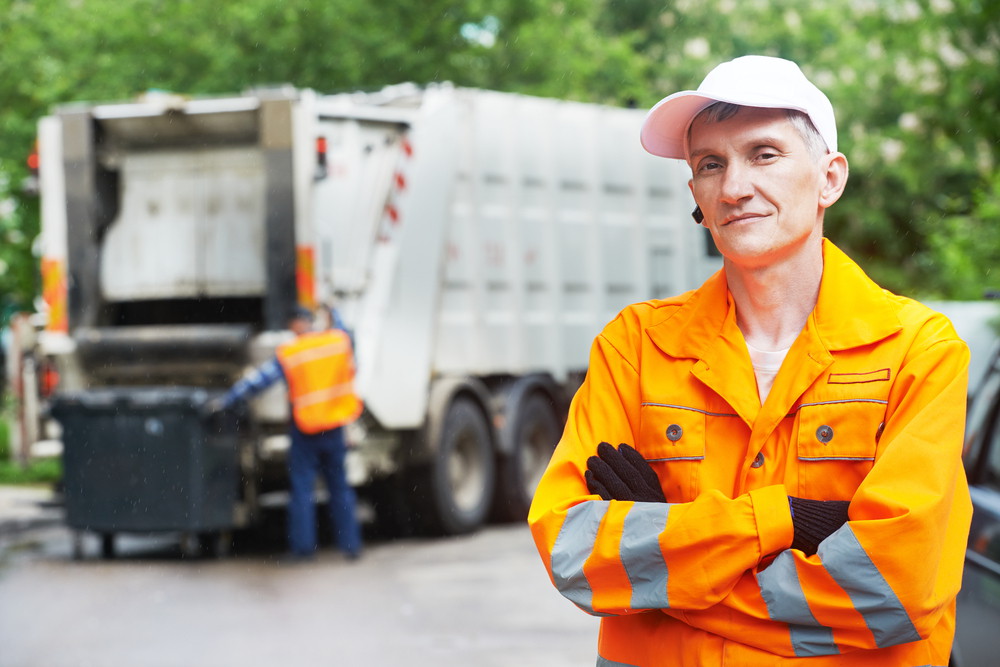 9 Ways to Make Money with Junk Removal Business
Do you want to get paid for junk removal? Let's get started with junk removal business tips.
1. Advertising
It is essential to advertise about the business, whether you are a start-up or an established business. Advertisement allows the seller to be visible to their prospective customers. It can often help a new business to increase awareness among the consumers in a particular locality. One can offer the best services for the lowest prices to attract more customers.
It is important to deliver some innovative services to customers. Advertisements can be displayed on billboards, newspapers, and television, and even online. Owning a dedicated website and social media pages allows the customers to find a business in their locality.
In the digital era, the following ways of advertising will definitely bring more business.
Build a business website for conversions
Run Facebook and Instagram Ads
Run Google Ads
Craigslist
Yelp and other directories
Home advisor
Yard signs
Graphics on trucks
2. Establish a brand
If anyone wants to compete with the reputed companies, they must establish their companies as a brand. It is important to come up with a cool, fun name as the name of the company. This name should be unique and easy to remember for the customers. They must deliver fast, excellent services for the lowest prices. This will spread their name among the customers. Thus, it will help them to increase their reputation as a company and attract more customers.
3. Customer experience
Like all businesses, it is imperative to perform well in the junk removal business too. The main motto of a junk removal & hauling service should be 'no junk should be left behind'. The more unique the services are, the more likely the company will be able to earn profits. A stellar service will satisfy the customers increasing the chance of repeat business from them. The business owner must provide their services as advertised. If you promise a 24-hour junk removal service, then provide the same. The customers should be able to book an online appointment via the website.
The time gap between the bookings of an appointment to the final delivery of the services must be minimal. A smart person would look for ways to reduce the costs associated with it. The customers should be able to reach the business owner at any time with their queries. It should be easy for the customers to find and reach out to the company. Satisfied customers will help the business to increase its reputation and brand name.
4. Offering services for college students
During the breaks, almost all students leave the college campus to visit their parents. However, they cannot remove all the furniture and fully clean their rooms. This can provide an excellent opportunity to gain huge profits, especially for a start-up business. Offering a discount to them will make a business very popular among them.
If a business can provide the best service for a discounted price, there is a scope of having repeat business with them. The students will spread the word among their friends, thus attracting more potential customers. One additional advantage, most of the furniture remains in good shape; thus, one can earn extra profit by reselling this furniture.
5. Reselling
As stated earlier, reselling is one of the ways by which extra profit can be earned. A pro junk removal service is already paid to declutter the pile of collected junk. A significant amount of this junk stays in good shape, which means it can sell again. This is one of the methods where a business can earn double profits.
The resale valued of the items should be properly calculated. Selling these materials on online websites like eBay or Craigslist or through garage sales can boost the profit of a junk cleaning business.
6. Recycling
The collected junk can be sold to a person who recycles junk materials, either as a passion or as a profession. This would also benefit the ecosystem of the locality the business is operating. The customers will be pleased to know that their junk has been reused and recycled.  It is the second method by which the owner can earn double profits.
They will be very pleased knowing that the company did not just dump the garbage in a dumpster or a landfill, especially if they are concerned about the locality environment. It is another great way of earning extra cash in this business.
7. Cleaning empty houses
It is important to clean the junk and keep old, empty houses in shape. These houses can be empty for several reasons; the foremost reason is foreclosure. There will always be a demand for junk removal services to clean up an empty house.
This is where a new business can earn huge profits and reputation. The local municipality board can enlist the service of such type of companies. Families can enlist the service of a local company before moving into their new home as well.
8. Expansion of the business
A businessman should always think of ways to expand his or her business. They must think big to achieve success in their businesses. Once they are successful on a local scale, they can expand their business nationally. They can hire more workers, buy new equipment and attract more customers. A business should focus on the scope of repeat business.
The progress of the business should be documented, and the policies should be updated regularly. They can also provide training to new workers and franchise the services. In short, if they can manage the growth of their business, they can easily double the amount of profit from it.
9. Improve the quality of the services
As the business will grow, it is important to improve the quality of the service. One can add additional services to the main junk removing service. A company must be aware of the recent changes in the industry and adjust its business accordingly. Improved services to attract customers to use the services of a particular company for the second time.
Otherwise, their reputation will suffer to a great extent.  A business can go out of business real soon in this industry. As there are low entry barriers in this industry, they can easily be replaced with another company.
Conclusion
It can be said that a professional junk removal service is a very profitable business. One can set their own rates, manage the daily amount of work and enjoy all the benefits of owning a business. It is a much-needed service, and its demand is increasing gradually. Anyone can start this business and can earn a profit by delivering the service.