It is a great chance to gain experience in the teaching career as a substitute teacher. A teacher who comes in the place of a full-time teacher is a substitute teacher. A substitute teacher is appointed when the full-time teacher is not on duty for reasons like illness, vacation, maternity leave, or other reasons. They can also work on a part-time basis. The role and responsibilities of a substitute teacher are the same as a full-time teacher. Through this article, you will come to know more about substitute teaching and the tasks of substitute teachers, eligibility criteria, salary outlook, and more insights.
Substitute Teaching
Following are the steps to become a substitute teacher in the United States: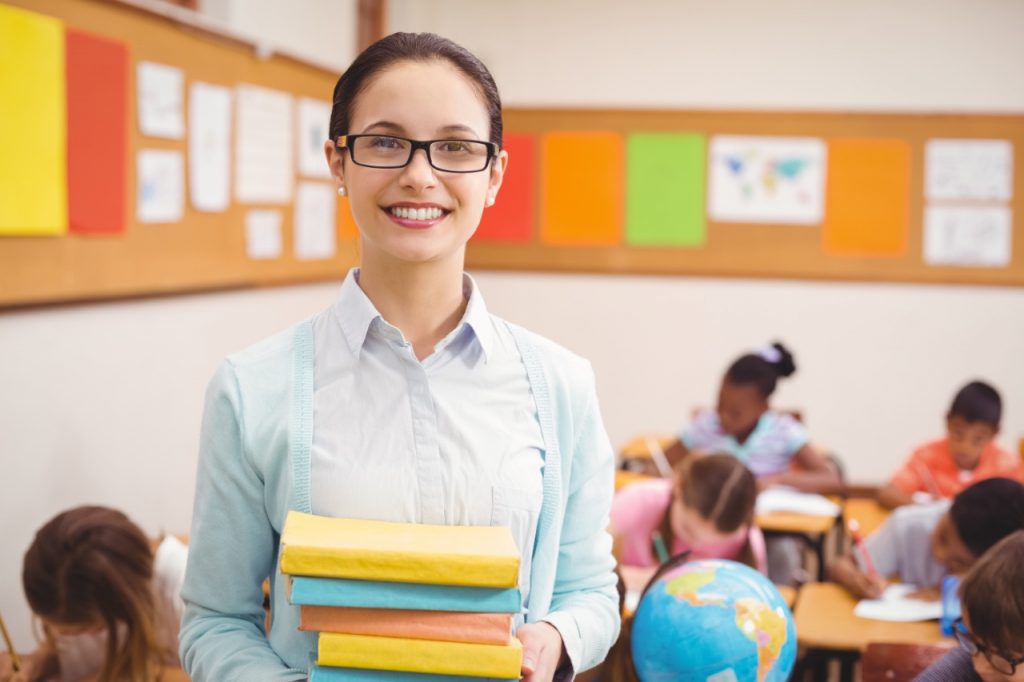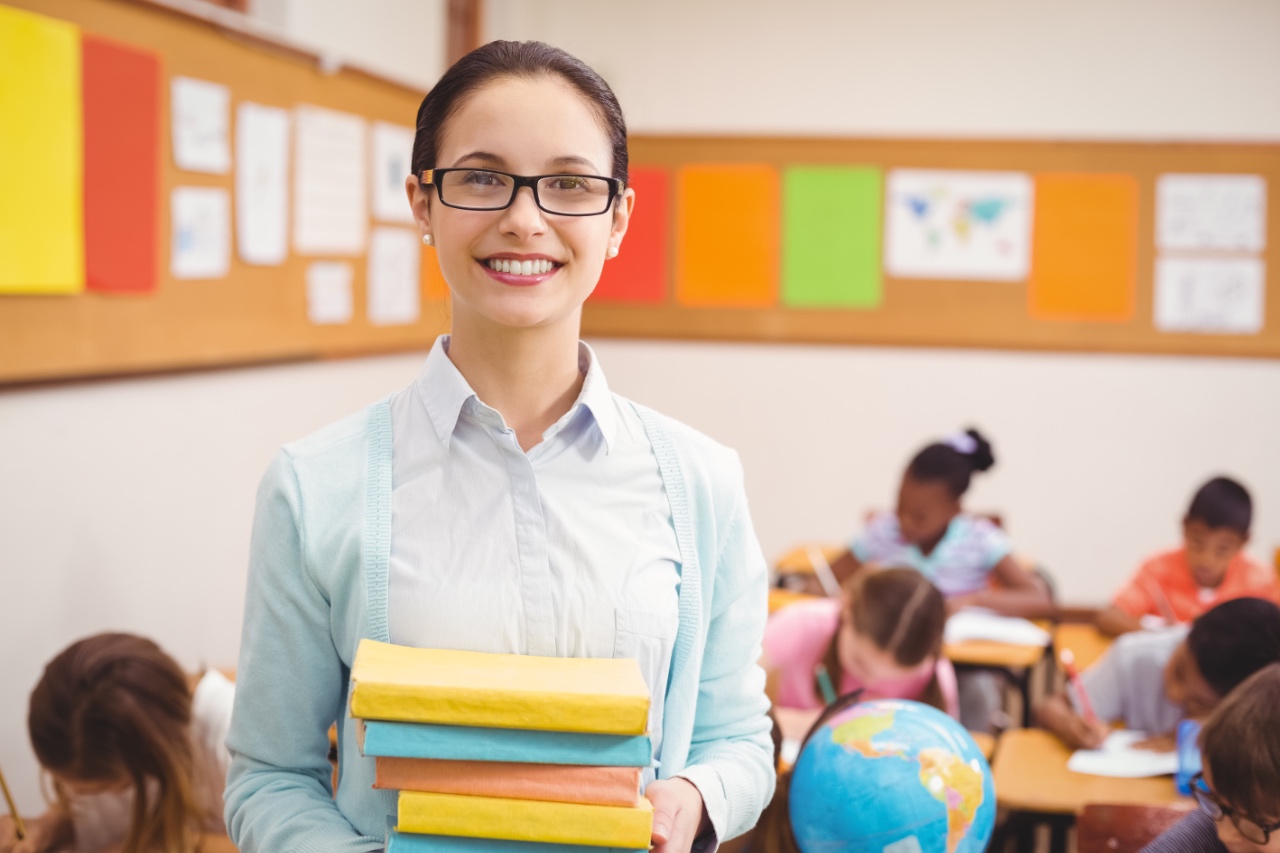 1. Make Sure You Want to Become A Substitute Teacher
Becoming a substitute teacher will help you to gain teaching experiences with many additional benefits. It might not be your objective, but you can earn additional income in the same field. Before getting into a substitute teacher's job, ask yourself some questions about yourself, whether it is right for you or not.
Do you love spending time with children? Are you still confused about whether you want to make it a permanent career?
Do you feel with the role of a substitute teacher as a part-time work?
Are you okay working with the different age groups of students?
Do you need a skill set to fit your schedule?
Are you okay with a job that does not offer any health benefits or paid leaves?
Do you know what is the teacher-student relationship?
If the answers to your questions meet substitute teachers' needs and requirements, you can certainly choose it as a career option.
Substitute Teaching Responsibilities
The terminology substitute teacher varies for different people. During my schooling years, I remember where a substitute teacher comes to the class in the absence of my subject teacher and shows us some movie or plan any fun task. But, a substitute teacher's tasks and duties are no less than that of a full-time teacher. What does a substitute teacher do? The substitute teacher job description includes:
Teaching as per the initial lesson plan created by the regular teacher.
Taking daily attendance of the students.
Making a note of any misconduct and taking strict action.
If required, creating a new lesson plan as per the need of the syllabus and time.
Preparing an outline or a draft for a regular teacher to be aware of the happenings in their absence.
Handling other responsibilities like monitoring hallways, supervision of recess, helping students in safety drills, supervising pick and drop of the students, and much more.
Reporting classroom issues to the principal or school faculty.
Explaining homework assignments to the students.
A substitute teacher should possess some skills. These are:
Strong communication skills
Management and organizational skills
Patience
Interpersonal skills
Creativity and thinking skills
2. Educational Requirements for Substitute Teachers
Before considering becoming a substitute teacher, one must look into the educational requirements. When you want to become a teacher then you know why is school important? The substitute teacher requirements vary between states and districts. Firstly, explore the place where you want to teach. Then only you can meet the requirements as per state or district.
The educational requirements for substitute teachers include:
High School Diploma
It is the basic requirement needed almost in every school. This usually takes four years of completion. But, in place of a high school diploma, GED can act as a substitute.
Bachelor's Degree
This is the standard educational requirement needed to become a substitute teacher. To complete this, it takes four years.
Substitute Teacher License
It varies according to states and districts. Some demand while rest may not. Some offer a full-teaching or substitute license before completing the period, whereas others may offer later on. It might not be suitable for long-term substitution.
College Credit in Education
In addition to a college degree, some states or districts demand a substitute teacher for course-specific work. It leads to 30 or 60 credit hours equal to one or two years of college study. This is an additional benefit in terms of serving plus study.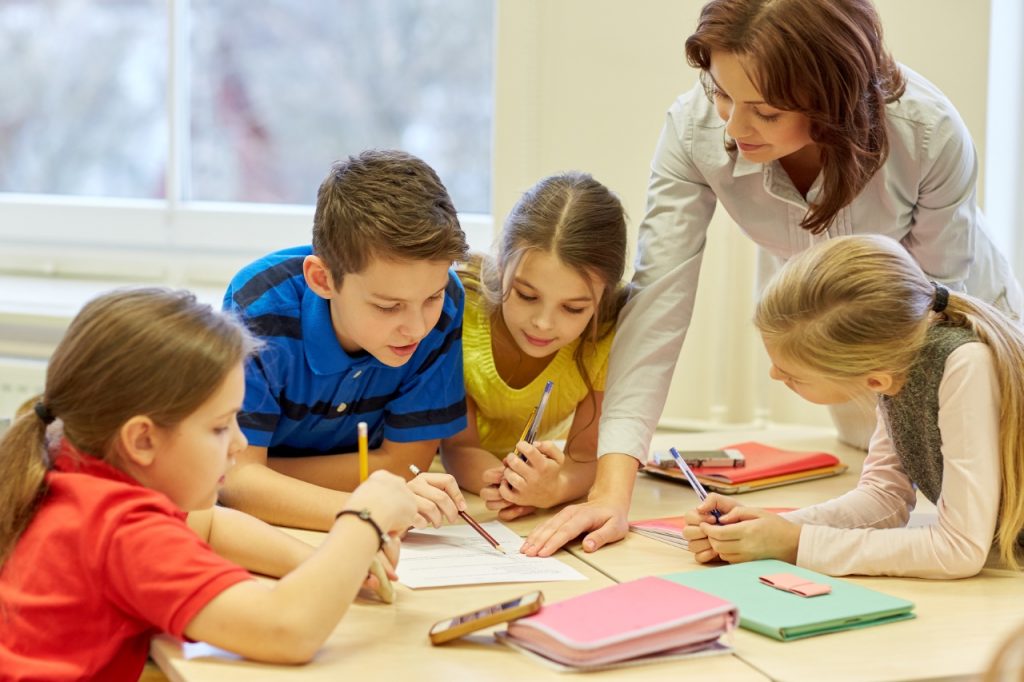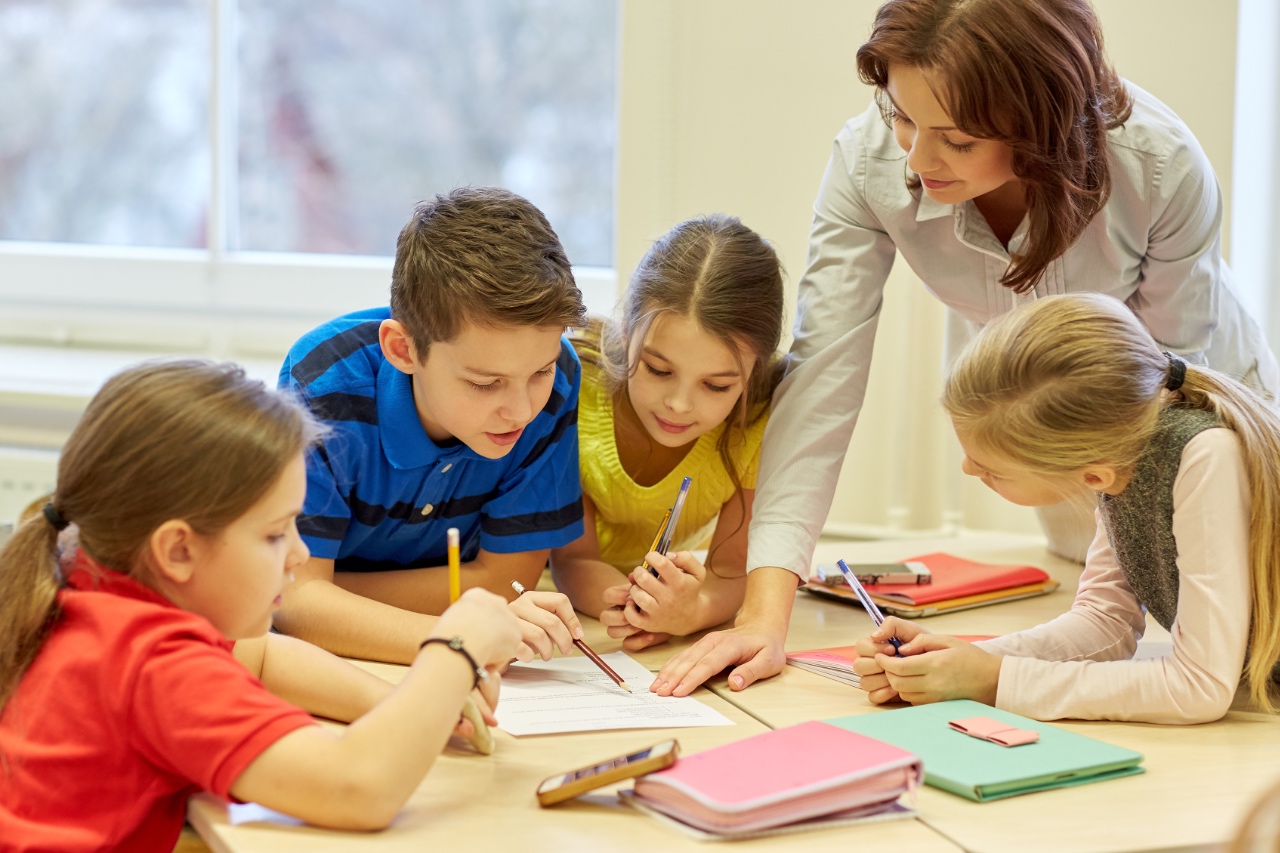 3. Other Substitute Teacher Requirements
After choosing a place where you want to teach, you will easily get insight into the eligibility criteria. Now you will have to focus on the requirement you do not possess. If you have a high school degree, the next step is to earn a bachelor's degree.
Earn Your Bachelor's Degree
It is a standard requirement needed, as told earlier. A bachelor's degree is not so important in schools that focus on specific grades for their students. If you have a degree in particular subjects like History, Biology, or English, the chances to get hired as a substitute teacher are more. Ensure that you possess a degree in one of the subjects taught in K-12.
Major or Minor in Education
It is advisable to earn a bachelor's degree in an education-related field as it offers better training and experience to teach the students effectively. The courses include childhood development, curriculum creation, student inclusion, and child psychology—these help gain great skills required to handle different age groups with a better experience. If you are not sure to teach or continue in an education major, you can also opt for an education minor.
Get Your Substitute Teacher License
The rules and regulations of different states in terms of substitute teachers vary. The states which offer the substitute license will describe the number of days in a year a substitute teacher can work plus the subjects they teach. For getting a substitute license, the teachers should meet the requirements for substitute teachers stated as:
Earn a bachelor's degree
Qualify a test for criminal background
Complete an application and pay fees regarding it
Additional requirements:
Minimum teaching experience
Minimum scores obtained through a basic skill test
Qualify SAT or ACT
4. Apply for Substitute Teacher Jobs
There are different methods of applying as a substitute teacher, according to the state and school district. The first and foremost way is to apply to a school as a substitute teacher directly. For this, you have to fill an application, upload essential documents related to your qualifications, proof of substitute teacher certification, a list of references, and for sure your resume. When you have submitted all the necessary documents, you might get a call for an interview. You also have to give your background check. If you get hired, you might be called to attend an orientation to know about the school's work, its rules, regulations, and policies.
The next way is to apply to an organization that might lead as a reference for hiring in schools or districts. These organizations act as staffing agencies. For this, the process is the same as the previous one, but you might have to apply through the website online.
5. Start Accepting Substitute Teacher Jobs
After getting hired as a substitute teacher, the thing is that how will you start working? It is based on how you come to know about it that you are hired. You would either receive mail, phone call, message, or notification on an online management system for your confirmation. You can get the notification at any time or a few weeks before your date of joining also. So be prepared and geared up always.
Once you get the notification regarding your task and joining, then you will get the school information, teacher you are substituting for, class, and subject you will teach. You will also get a confirmation number which you have to carry along when you report to the school. You can also be notified directly through the teacher you are substituting for, and they will explain the details and information to you regarding your duties and tasks.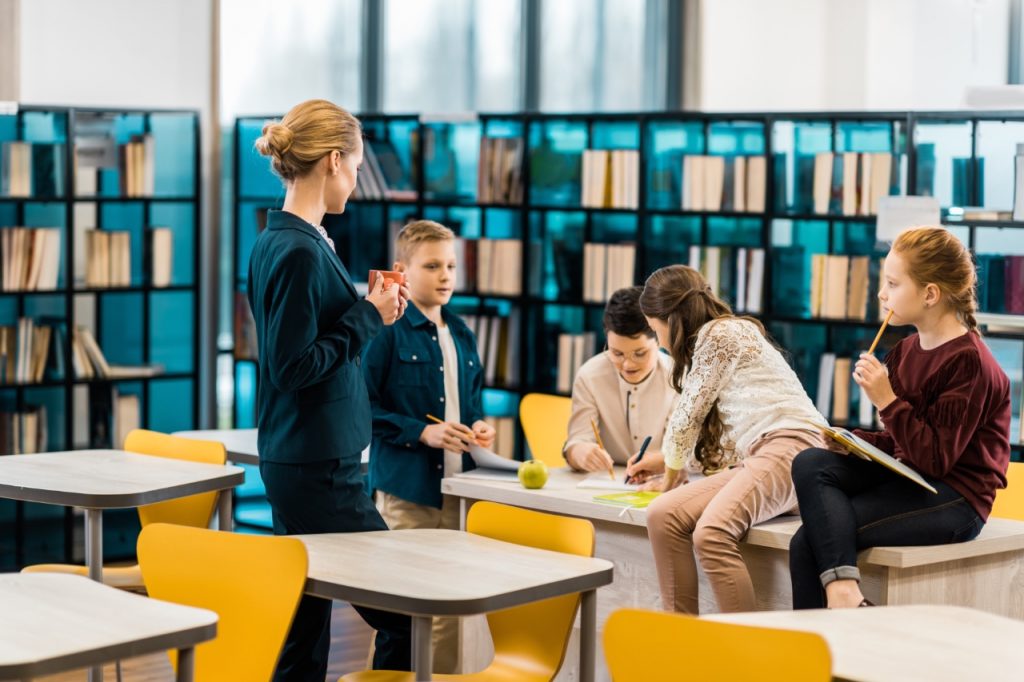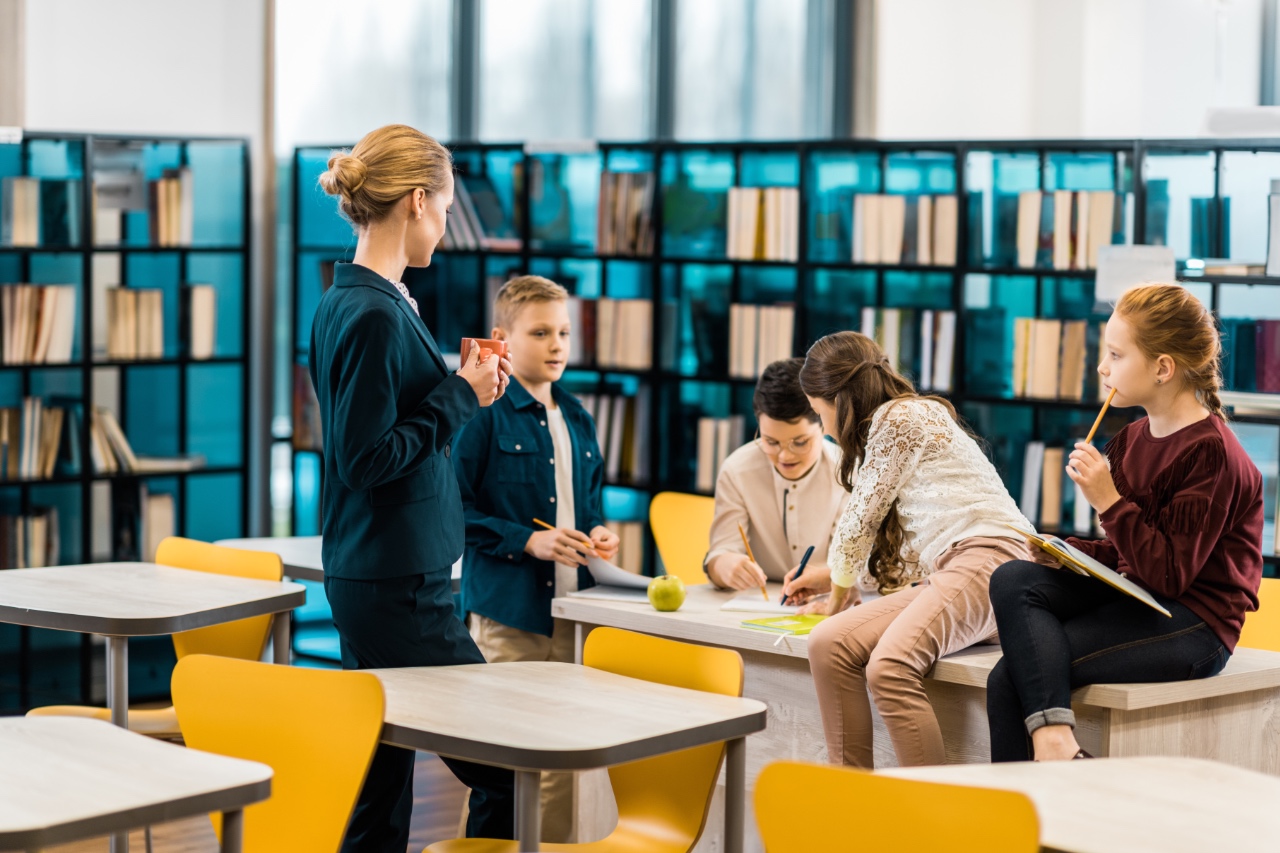 Short-term Assignments vs. Long-term Assignments
A substitute teacher is called for a day or two in place of a full-time teacher for short-term assignments. If any teacher is ill, on leave, or due to some future contingency, then a substitute teacher is kept for long-term assignments. The long-term period usually extends up to several weeks or can be a whole semester. It also depends on the state or school district that whether a license or teacher certification is required for a substitute teacher or not.
Substitute Teacher Salary and Career Growth
The pay of substitute teachers is paid daily. It also depends based on the short-term assignment on a long-term basis. According to the Bureau of Labor Statistics, the expected rate between 2016 to 2026 is eight percent for substitute teachers from pre-K to high school (inclusive of special education) and nine percent for others.
The average salary for a substitute teacher is $10.06 per hour. It differs according to states. But the average salary is around $28k to $46k.
According to the Bureau of Labor Statistics, the annual data is:
10% — $18,850
25% — $22,510
50% — $28,680 (Median)
75% — $37,340
90% — $48,540
Pay Rate and Representation
Substitute teachers are paid at the per diem contractual rate of $193.47.
Substitute teacher Financial Incentive
In addition to the contractual rate, those who work in person from September 29 to October 30 receive additional benefits:
$100 per day for up to five days of in-person substitute service for a total of up to $500.
An additional $500 for a total of 15 or more days in person during this period for a total of $1000.
Benefits of Being A Substitute Teacher
The benefits of being a substitute teacher include the following:
Plenty of Jobs
There are plenty of opportunities if you are willing to become a substitute teacher. According to The National Education Association (NEA), there is an extreme shortage of subs worldwide, which opens the door to plenty of substitute teacher jobs.
Incentives for Long-term Substitute Teaching
Longer-term substitute teachers enjoy greater benefits as compared to the teacher on leave as per diem rate.
Flexible Schedules
You can fix your schedule as a substitute teacher's job provides great flexibility in terms of schedule.
Less Stress
Substitute teachers face less stress, reduced paperwork, less time as compared to full-time teachers. They do not face more anxiety, burnout and are lucky enough to leave the chores behind once they leave the gateway.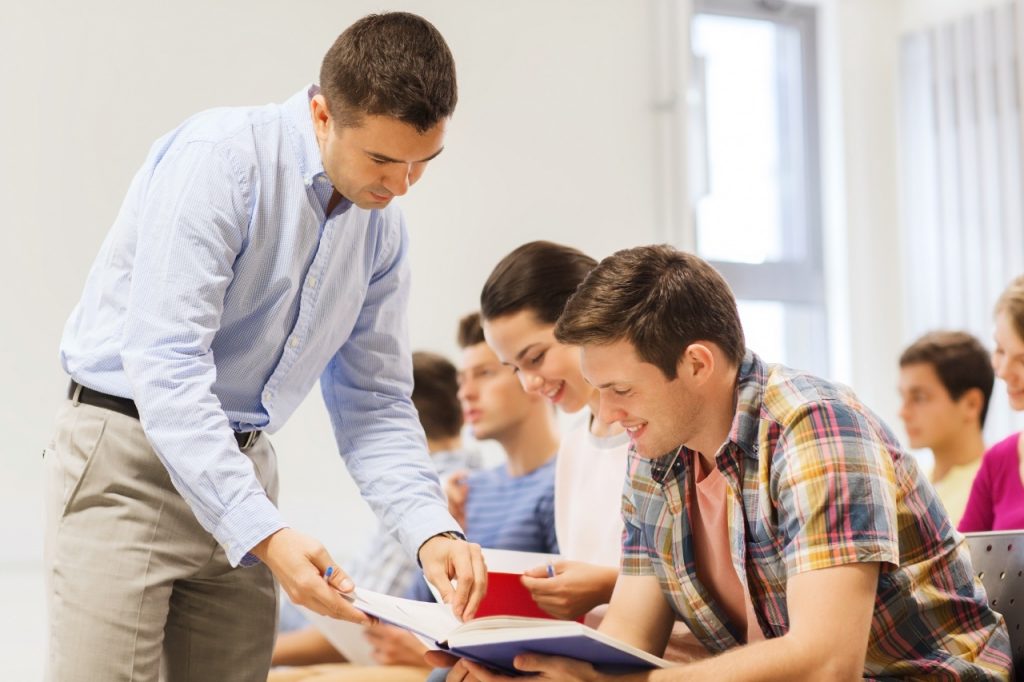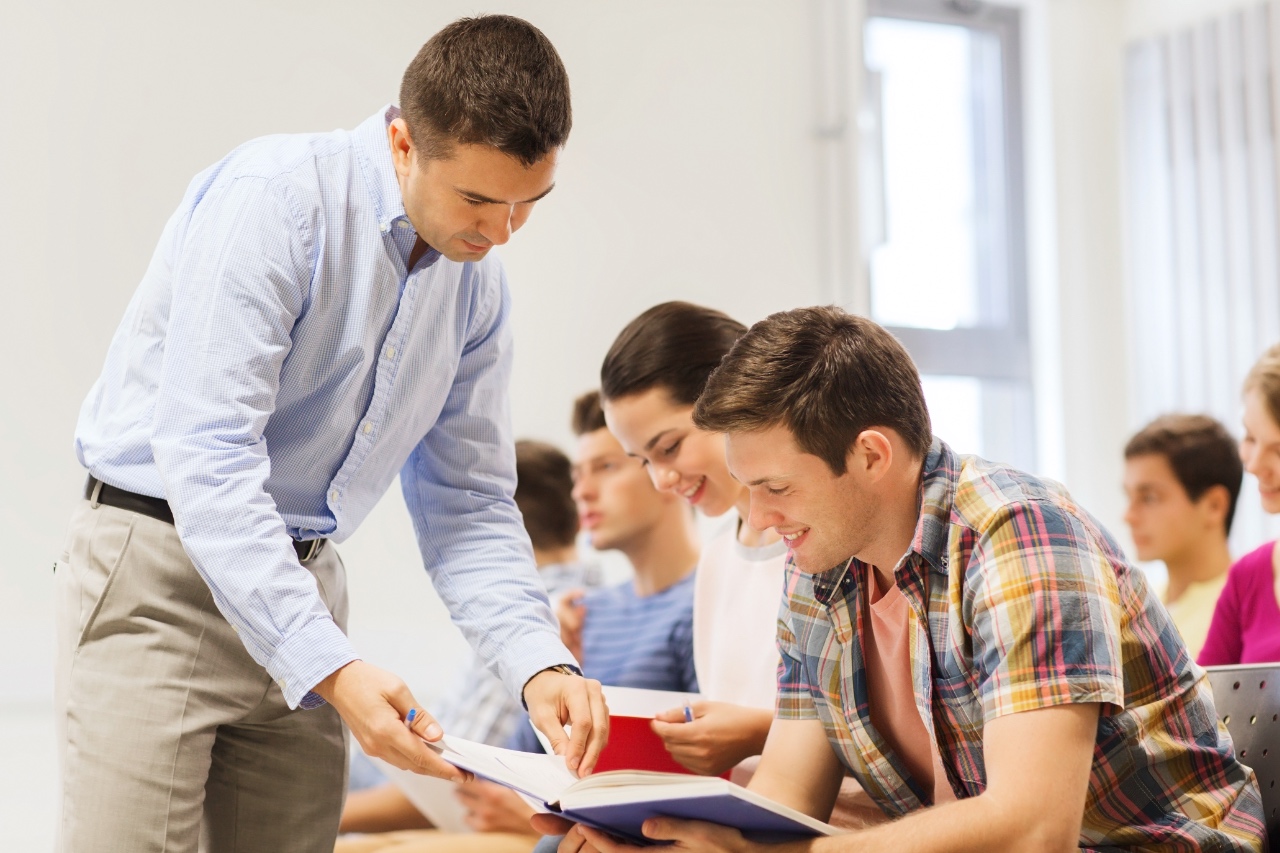 Disadvantages of Being A Substitute Teacher
Given below are the cons of being a substitute teacher:
Unpredictability
There are not many jobs available, especially at the beginning and the year-end of the school. So, it cannot be predicted whether you will get one for sure or not.
Modest Salary
The salary may not be high, and it can be varied according to the states and school districts. Being a substitute teacher, you will not get the fringe benefits like health insurance, paid leaves, and all.
Lack of Benefits
Only a full-time employee is eligible to receive benefits such as medical insurance and paid time off. These benefits are not given to a substitute teacher.
Classroom Management
It is not easy for a substitute teacher to handle and manage the classrooms effectively at a very early stage. They have to strive hard to foster an interactive and positive classroom environment to enhance the teaching-learning process.
Important Resources for Substitute Teachers
National Substitute Teacher Alliance
The National Substitute Teacher Alliance (NSTA) was established in the year 2000. This organization aims to promote respect and dignity in the educational field. Their task is to conduct various conferences for their members to grant higher pay and provide attractive benefits to the substitute teachers.
National Education Association
The National Education Association (NEA) includes around three million educators globally, including substitute teachers. It provides various tools and resources to substitute teachers through its website. It also conducts professional training for the substitute teachers and promotes collective bargaining rights also for them. These rights will make them capable of negotiating salaries, fringe benefits, and working conditions too.
Educational World
The Educational World is a kind of life-saver organization for substitute teachers. As a life-saver, it is working to provide them with the pro tips, ideas, and strategies to manage the class effectively, create a positive environment, and create easy-to-use lesson plans. This is very helpful for substitute teachers to survive properly in the educational sector.
There are lots of educational blog sites to help teachers and students.
These are the resources for current and future substitute teachers, which help them provide various tools, benefits, and rights needed for their survival.