College students live their lives to the fullest, and extra bucks in their pocket can help them. The internet brings many opportunities to get and do online part-time jobs for students to earn money from their rooms and campus.
Nowadays, students are multitasking. They want to study and earn also side by side. Different students have different choices and preferences for which they need some extra cash in their wallets. Some might want to do online part-time jobs to make money for their living, whereas others want to go on trips or amusements. Some students focus on gaining work experience to get a better job opportunity after completing their degree. So, flexible hours jobs for students are helping them to earn money and experience both.
We have already discussed work-from-home jobs for college students and the best jobs for teenagers. You may read those articles for complete details. Here only listing online part-time jobs for students who want to work on weekends or 10-hours a week.
If you are searching for online part-time jobs for college students, you have come across the right place. Being a college student and looking for the best online part-time jobs during your studies has no harm. You can choose part-time jobs with flexible hours for students according to your interests.
So what are the best part-time jobs for students? After reading our article, you will get to know some with no time. We have tried to enlist some amongst many for your sake.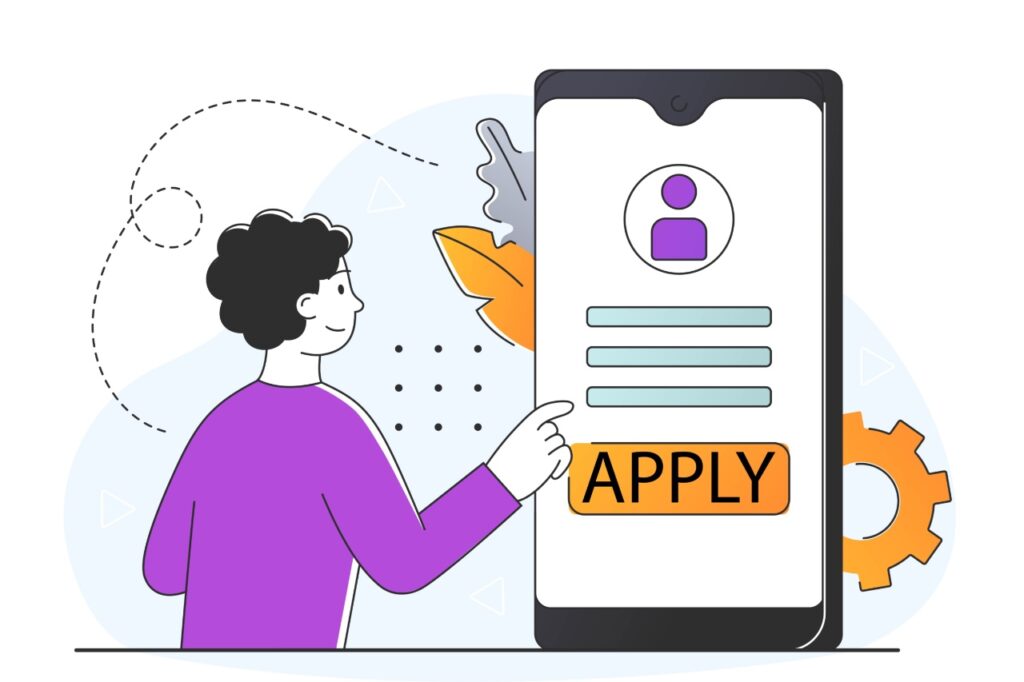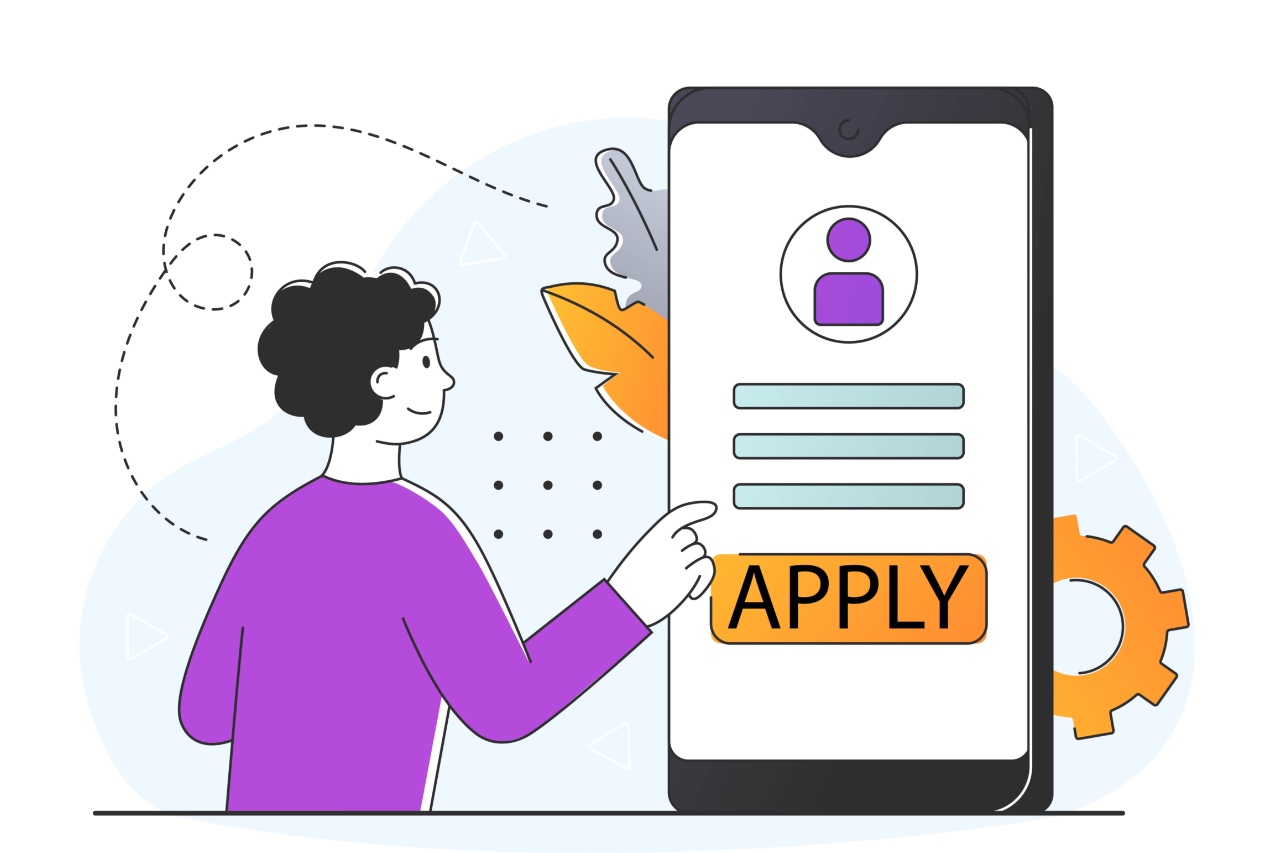 How to Choose One of the Online Part-Time Jobs for You
But, before searching for online part-time jobs for students, you should know how to make the right choice. Below are the insights about choosing the best part-time job for college students.
Utilize Your Skills
Get to know about your skills through the brainstorming process. Find your strengths, weaknesses, opportunities, and threats (SWOT). Then, find ways to utilize your skills and transform them to generate income efficiently. For instance, if you love cooking, create a YouTube channel or Instagram blog to share your recipes with others. This way, you become a creator and influencer who earn well. If you are good at art and craft, find ways to sell your creativity online. Must complete a digital marketing course to learn online marketing and sales skills. It will help you get more sales through online promotion. Therefore, identify your strength and skills to make money from your talent.
Value Your Time
A part-time job of 10 hours a week or weekend jobs for students are preferential. So plan and prepare a timetable. Jot down the activities you do and how much time each task takes? Bifurcate your time for studies and work both accordingly and effectively. Allocate it in such a way that either of both should not hamper. Being a student, you should first focus on your studies so that it doesn't get affected by your work. If you are doing online classes, you should search for part-time jobs with flexible hours for students.
Calculate Your Financial Needs
Keep in mind your financial needs and what amount will be suitable for your expenditures. Then, make your weekly or monthly budget and prepare yourself accordingly. Finally, calculate the hourly rate before you accept a job. Always remember to value your time and earned skills. Expecting less from your online part-time jobs will make you suffer.
Chase Your Dreams
When choosing online part-time jobs for students, go for your dream career. Your decision will lead you to success and nothing else. You never know this online part-time job may turn into your full-time career one day. However, it helps you choose the field of your interest and excel in it.
Freelancer vs. Salaried Employee
In this virtual world, there are multiple online jobs available. Some might be suitable if you opt for a freelance career, like content writing, web designing, graphic design, etc., whereas the rest make you a salaried employee. So make the right choice between a freelance or salaried one.
A freelance career has greater flexibility in terms of work and time. You can also choose your work and projects. But, you have to manage your time, account book, and taxes. In contrast, an hourly or salaried employee has less or no time and work flexibility. But, there will be a consistent fixed income and a peaceful lifestyle.
You have to consider these points while selecting the best online part-time jobs for students.
How to Apply Online Part-Time Jobs for Students
Before you apply for online part-time jobs for students, a few arrangements are mandatory:
You should have a personal computer, laptop, or smartphone.
Essential software – Zoom, Skype, TeamViewer, AnyDesk, etc.
An email account.
Social media account – WhatsApp, Telegram, etc.
Noise-canceling headphones and microphone.
A high-definition video camera.
A peaceful and calm work environment.
Recruiters take video or telephonic interviews to hire candidates for online part-time jobs. So you must have access to Zoom, Skype, Google Meet, etc., for an interview and online work. Your workplace should be calm and peaceful to attend video meetings or phone calls.
So must have these essential gadgets and software for online part-time jobs.
10 Best Online Part-Time Jobs for Students
Online Tutoring
You can prefer this job if you have proper knowledge of a subject. Then, you can use your knowledge and skills to become an online tutor. It is the best online part-time job for students to earn extra bucks. As a student, you can easily do it along with your studies. You are already learning and grasping knowledge. So you can do online tutoring to help other students. Thus, learning by doing and transferring knowledge will help you make extra cash in your hands.
Payout: Up to $25 per hour
How to get started: 
Jot down all the subjects you excel in.
You can start with your peers, family, or friends to take some experience.
Next, create accounts on online tutoring websites like Chegg, tutor.com, and Yup.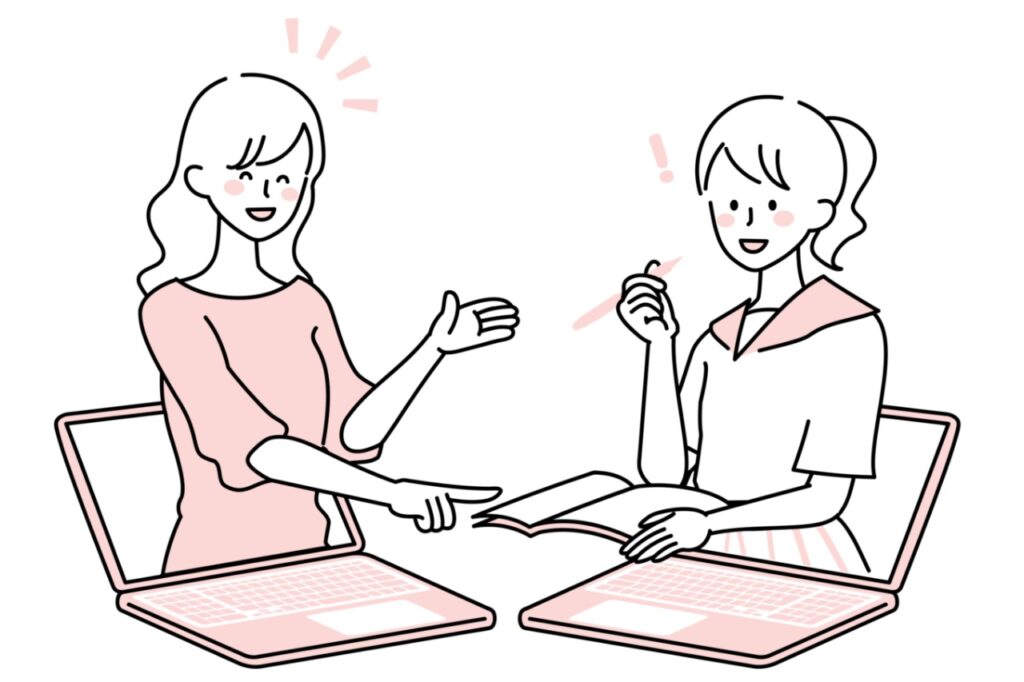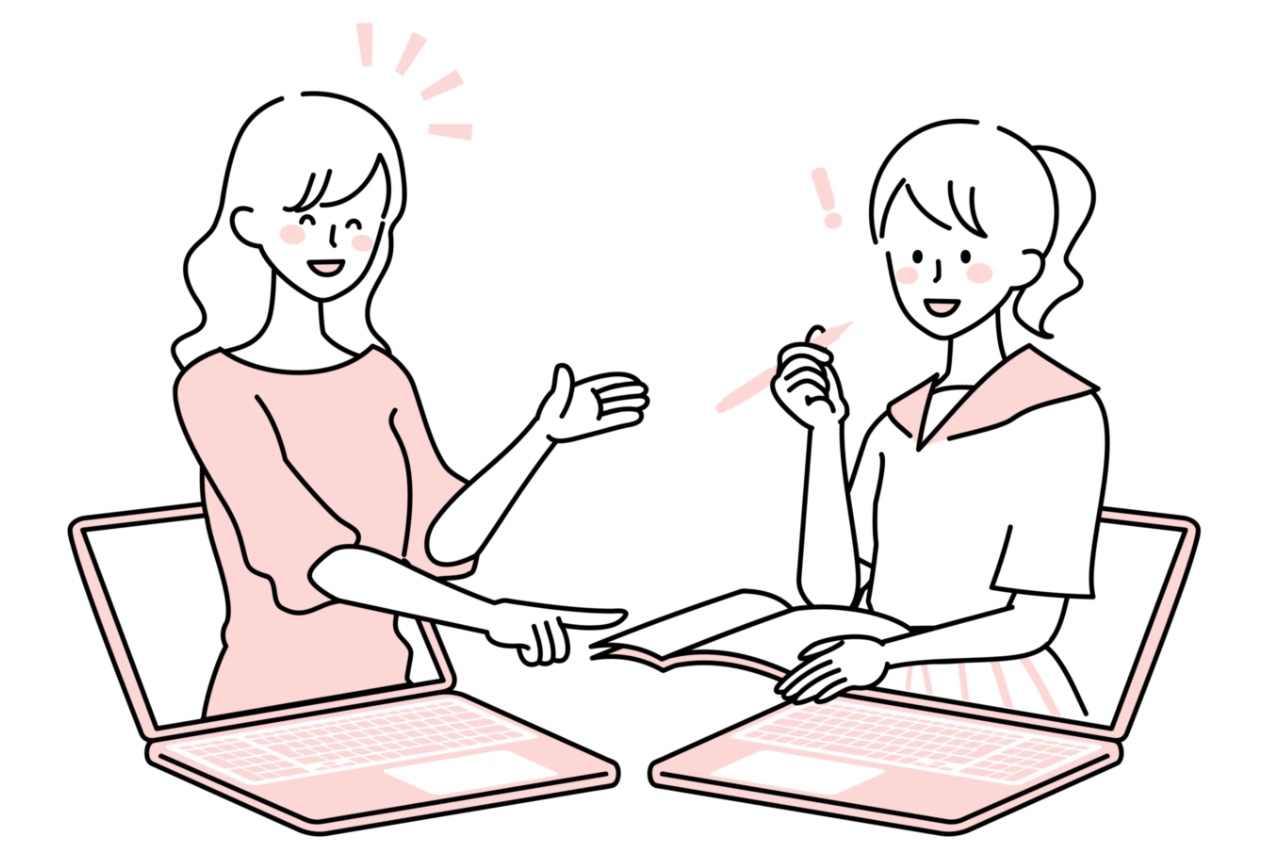 Teaching English Online
You can also think of teaching English online. But, for this, you need to have advanced speaking skills and fluency in English. U.S. or Canadian teachers are the choice of many online tuition platforms. But, fluent English speakers can apply for this job. If you have a TEFL certificate for teaching English, it is a positive point for you, and chances of getting selected become high. Do not worry if you do not have one; many online teaching platforms don't even ask for it. So, enhance your reading, writing, speaking, and grammar skills to have a good command of the English language. That's all you need.
Payout: Up to $25 per hour
How to get started:
Practice reading, writing, speaking, and polish your grammar skills to become fluent in the English language.
Earn a TEFL certificate for more opportunities and high-payout.
Take some offline English tuition to practice.
Content Writing & Editing
If you possess writing and creativity skills, this is the best option. Writing blogs, social media posts, or YouTube scripts can be an excellent way to earn money online as it offers greater flexibility. This job comes among the best online part-time jobs for students.
You do not even need to put in too much effort because schooling teaches you creative thinking and writing through homework and assignments. Now, it's time to use these skills and turn them into income.
Create and start your blog to publish your creativity on that. There are several topics you can comfortably write on. It's time to use your critical thinking and creative writing to enchant the mind of the readers.
Don't forget to create a portfolio website and enlist your popular blog posts there. This portfolio will help you get some freelance proofreading or editing projects. Editing and proofreading are versatile options for those students who cannot give much time but want to earn some bucks. It pays less but involves less time than writing full-length articles.
Payout: $10-$300 per article
How to get started:
Create your blog and write some sample blogs.
Start by writing for your friend's blogs.
Then, begin freelance writing to gain practical experience.
No matter initially you earn money or not. But try to get practical work experience and a certificate.
After that, create a portfolio website, enlist your writing samples, explore jobs on websites Upwork, PayPerHour, Fiverr, Freelancer, Freelance Writing, etc.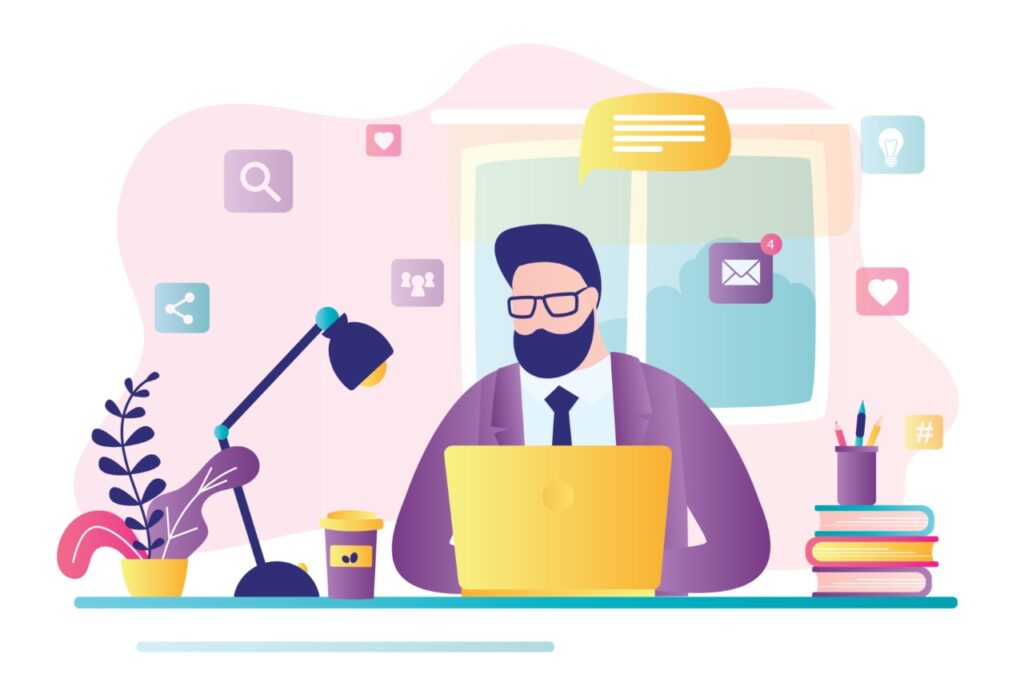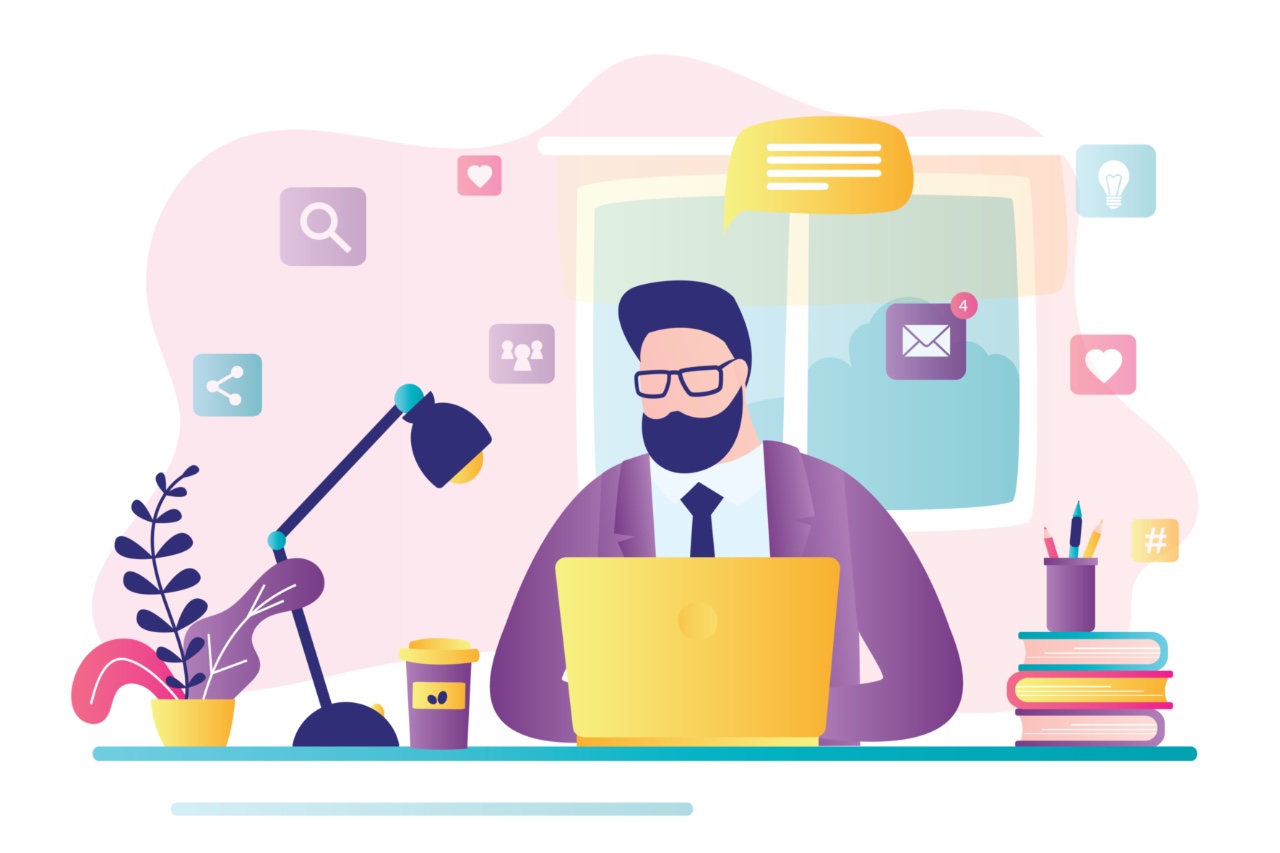 Social Media Manager
Do you love to connect with others and are always social maximum times? Why not make your habit and love turn into skills to make money online with social media? Being a social media manager, you need to manage social media accounts. The task is to promote brands, products, services, and ongoing deals, interact with customers, make new connections, and create social media content. If you choose to post for others, you will be paid according to the number of posts or on per hour basis for long-term projects. It's one of the best jobs for introverts.
Payout: Up to $40 per hour
How to get started:
First, create your eye-catchy profile on social media.
Post content to maximize reach and engagement on each post.
A million followers are not required to get hired.
You should have accounts on popular social media platforms.
You must know about creating posts and running ad campaigns.
After looking at your profile, individuals and brands will judge your knowledge and ability.
Freelancing
Explore your talent and transform your passion and dream into reality through freelancing. Freelancing is an excellent opportunity to convert your skills and apply them to make money. You will surely enjoy it. It is a fun-earning activity that will serve a dual purpose. You can earn with fun by breaking the monotony. There are vast opportunities in freelancing. Some of the freelancing ideas are below:
Web design
Graphic design
Copyediting
Virtual assistance
Career counselor
Music writing
Lyrics writing
Online tutor
Marketing consultancy
SEO consultancy
Social media manager
Social media consultancy
Travel consultancy
Apart from these ideas, there are many more which you can choose depending on your area of expertise.
Payout: Depends upon the project or assigned work
How to get started:
Find out your talent and skills to provide a service.
Do some market research and determine what people pay for similar services.
Set competitive pricing for your services.
Then create a business website using a website builder like Wix or Squarespace.
List your services to Upwork, Freelancer, Payperhour, or Fiverr.
Then start pitching your clients. You can start with your friends, peers, or family members.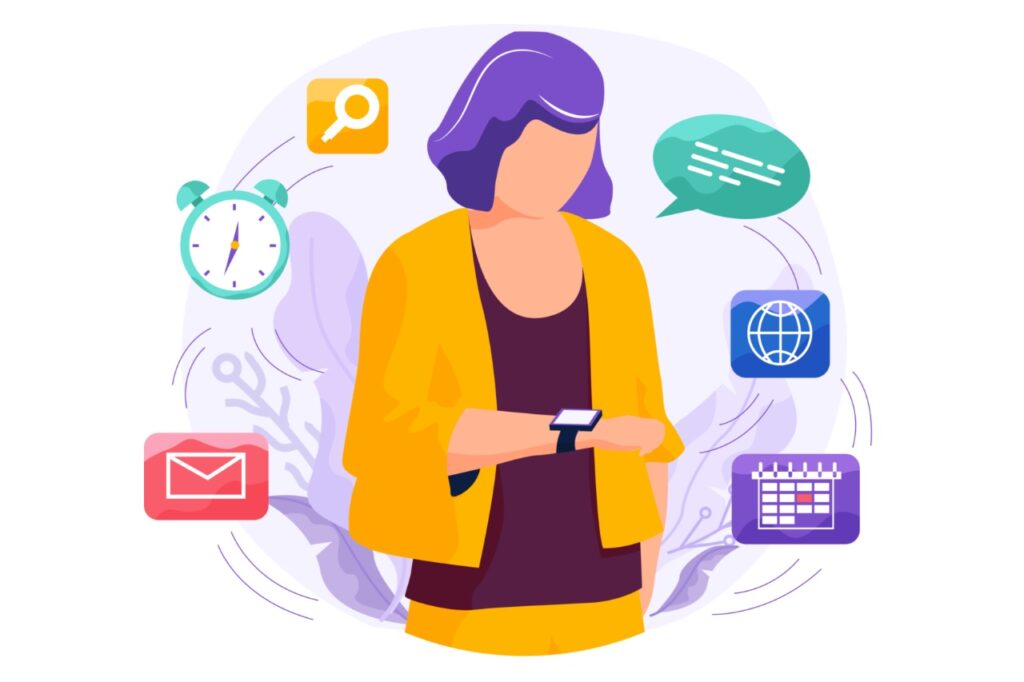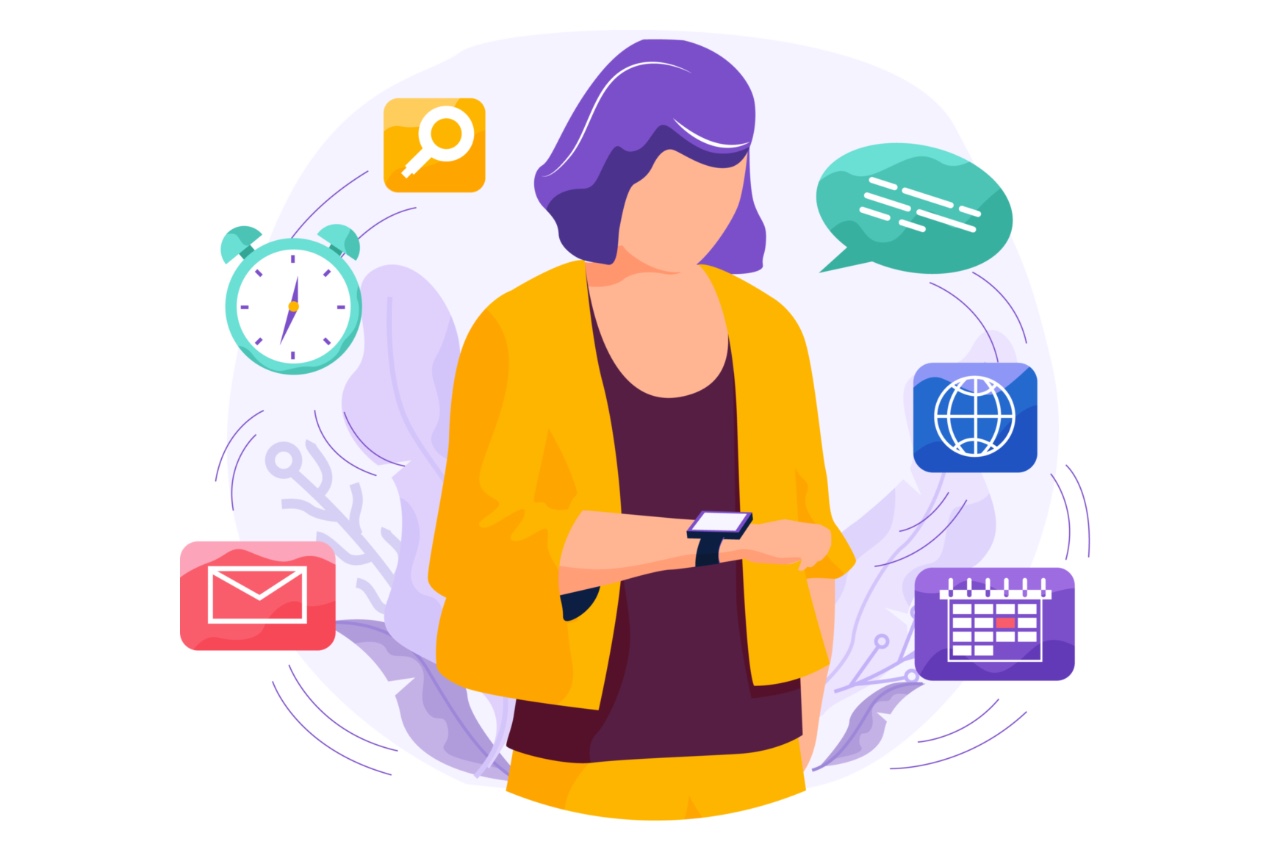 Virtual Assistant
If you are looking for online part-time jobs for students, you can prefer a virtual assistant job. A virtual assistant can be categorized into two:
A personal virtual assistant
An executive personal assistant
The task of both may differ.
People hire a personal virtual assistant for sending gifts, making appointments, or replying to personal emails.
Businesses hire an executive virtual assistant to perform business activities like sending and creating memos, making business calls, receiving calls, planning and managing schedules, etc.
The task of a virtual assistant is not so flexible, but you build better contacts and networks. For this job you need to possess the following skills:
Organization skills
Excellent communication skills
Managerial skills
Payout: Up to $20 per hour
How to get started:
Make an account on Linkedin and promote your services there.
Search virtual assistant jobs on Indeed, FlexJobs, and other online job portals.
Micro Jobs
Are you aware of the terminology? As the name suggests, micro jobs are small, short-term, and temporary jobs on the internet. They believe in pay as you do. Various examples of micro-jobs include:
Taking online surveys
Sorting voicemails
Categorizing emails
Micro jobs may pay less, but it is best suited if you want to earn money online from home without any investment.
Payout: few bucks, coupons, or certificate only
How to get started:
There are a huge variety and opportunities for micro-jobs. They require less or no experience to start the job.
Make your profile on Mtruck, Clickworker, Appen, microWorkers, and similar websites.
Search for micro jobs.
Apply for a few micro jobs
Try to set your niche and enhance your skills.
Get more micro jobs opportunities to make money.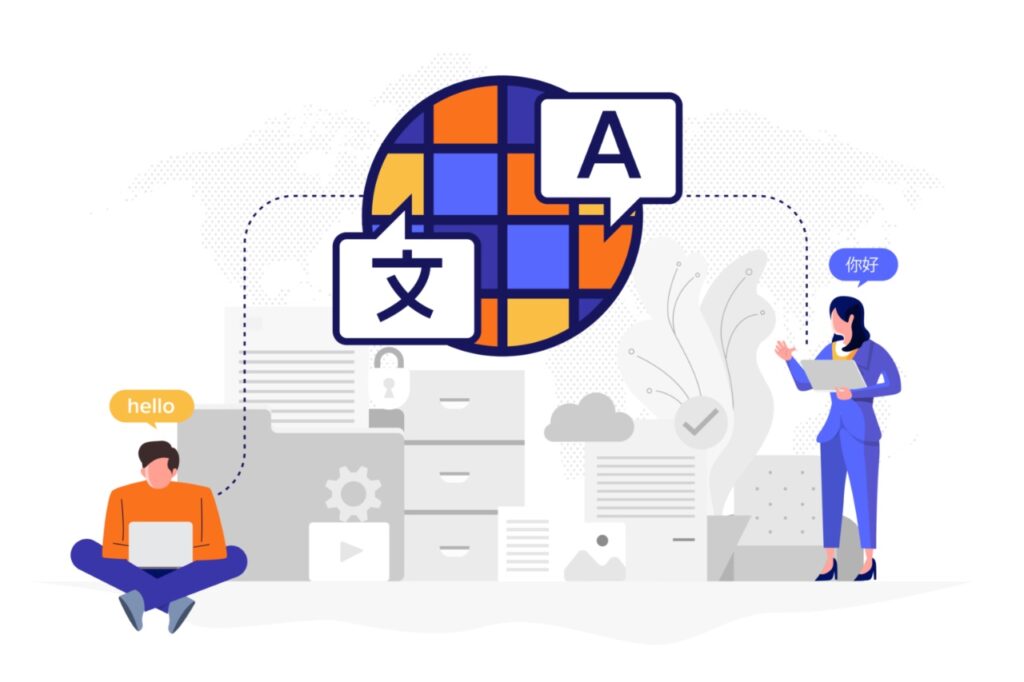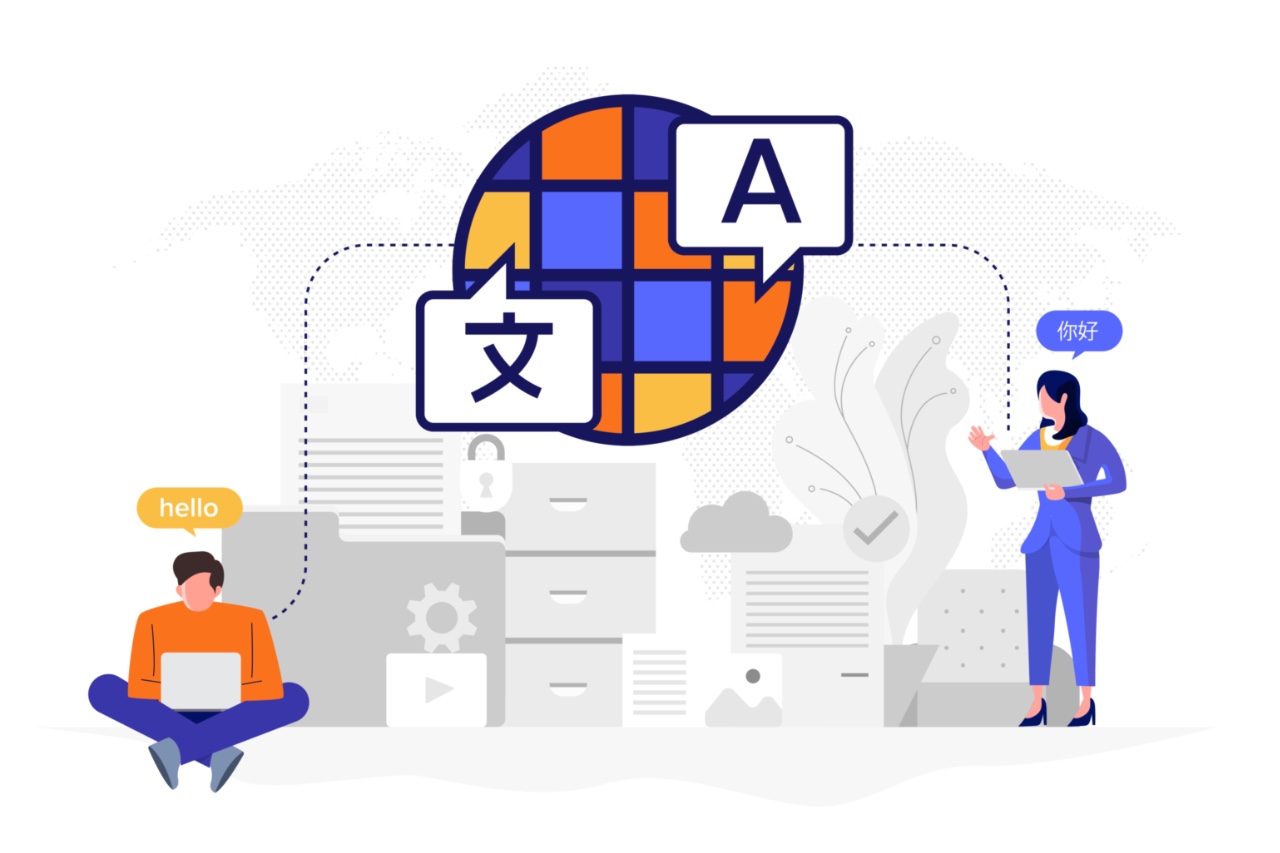 Translation Services
If you are a multi-lingual personality, then what are you waiting for? Why not put your skills to gain income? There is a high demand for translation services in this global economy, and those who are multilinguistic can take advantage of this opportunity. You should opt for this job if you know popular international languages like Spanish, German, French, Arabic, and Chinese. It is a high-paying part-time job if you translate the hardest languages to learn.
Payout:
Up to $50 per hour,
Real-time translation services cost up to $80 per hour.
How to get started:
Prepare some good-quality translation samples first.
Set up your business website.
Enlist your service to freelancing platforms.
Then explore the internet for translation jobs on Gengo, Unbabel, and other similar websites.
Data Entry
Are you looking for flexible hours jobs for students to earn some money? Data entry jobs may be right for you because they do not require advanced skills. You only need basic computer knowledge and typing skills. It will not make you rich, but it is an effortless job.
It might be a monotonous job but a beneficial online part-time work. You have to extract, collect, and organize offline/online data into spreadsheets. Be cautious while taking data entry jobs because many fraudulent companies never pay after submitting the work. You can find legitimate data entry jobs on FlexJobs and Indeed.
Payout: Up to $15 per hour
How to get started:
No work experience is required.
Practice computer typing to get data entry jobs.
You can find online data entry jobs on FlexJobs, Indeed, and other similar job portals.
Data entry jobs have had many scams in the past. So beware of it.
Sell Your Stuff
People are making money by selling their old and unused stuff online. There is a lot of material lying at your place which you might not use, but it may be helpful for others. Sell your unused clothes, books, housewares, or anything else. Let others make the best out of your waste. If you are a creative personality, then sell homemade stuff on Etsy.
Payout: Your profit
How to get started:
Collect all the unused items that you can sell online.
Create an account on Etsy, Amazon, eBay, Craigslist, etc.
Capture perfect pictures and edit them.
Write an influencing product description.
List your items on e-commerce platforms with taken photos and a product description.
These are some online best part-time jobs for the students. You may get the one to make money online bear your expenses.
Conclusion
The internet world is full of online part-time jobs for students. Online part-time jobs give you extra income with work experience. It also provides greater flexibility to work from home at your own pace without discontinuing your education.
So, Turn ON your mode and start exploring the internet to find out the best possible means to earn additional income while studying. Don't sit back and wait. Start thinking and searching for it as soon as possible.
I am sure you would certainly enjoy it as many of these jobs are fun-loving and are a great source to break boredom and monotony.
Online part-time jobs for college students also reduce mental stress and work pressure, increasing peace of mind. In addition, it leads the way to explore your talents and capabilities and helps you choose long-term successful career options.