In this virtual world of technology, there are many online jobs for students. All you need is some basic skills and knowledge that you already have, and the job is all yours. It is unlike traditional jobs, where you need to do a job while sitting long hours in the office. Online jobs for college students are diverse without physical existence.
You just need a laptop and a high bandwidth internet connection. Remote jobs for college students provide greater flexibility in comparison to offline jobs. For instance, my school job required me to be present at school. But, now, after starting content writing, my mind is full of immense joy with its flexibility. I only need a laptop and creative writing skills to implement it. Thanks to this virtual world where there exist many online job opportunities.
There is a long list of the best online jobs for students. Exploring for it, then you have come to the right place.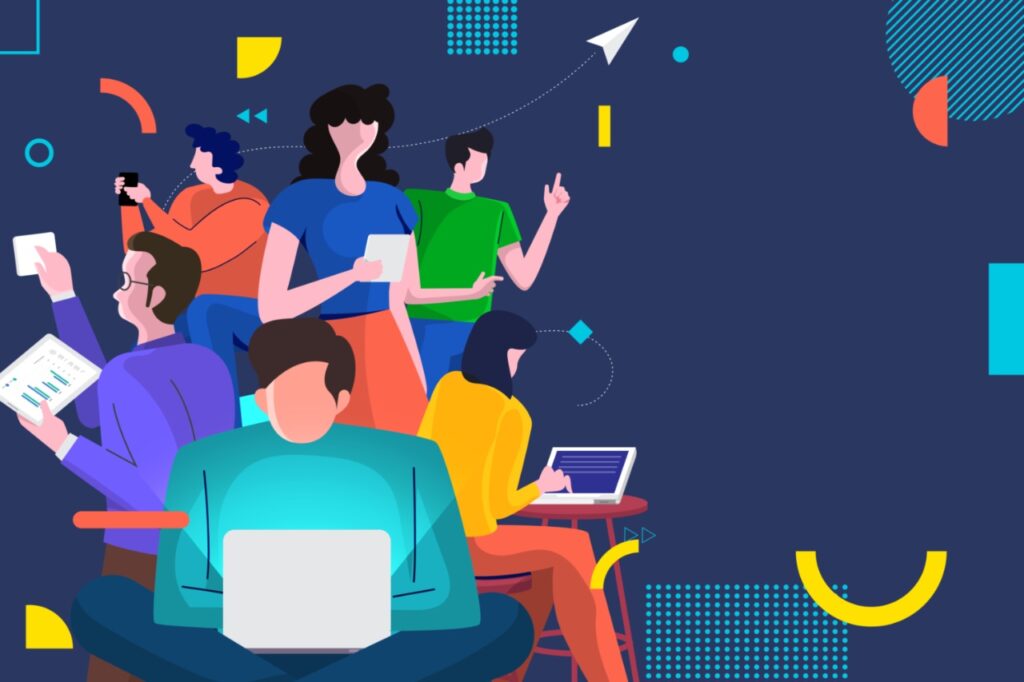 Online Jobs for College Students
Given below are some best work from home jobs for college students who can work at their own pace and time:
Sell Your Notes
Suppose you can create helpful notes, then why not sell them. You can easily earn a lot of money by selling your notes. Yes, generating income by selling your notes is possible. It is a legal process and no harm to doing it.
This process is "Make—Create—Sell." Only take notes for others, as simple as that. This way, you also gain knowledge of various subjects.
How to sell your notes online?
You need to sign up on StudySoup.
Then search eligible and certified courses and sign up to be a note-taker at their pace.
Then you need to upload your notes weekly.
For exams, you can upload the complete guide of your notes.
You will receive a payout within a few days after each exam.
Freelance Writer
Freelance writing indeed is the love of all hearts. The job of a freelance writer is amongst the best online jobs for students. If you possess some creativity and writing skills, the job is yours. You can easily earn money online by becoming a freelance writer. It is not a complex task. If you are interested in content writing, you can easily write articles. You can also create scripts for YouTube videos or write content for web pages.
Many bloggers and YouTubers started their careers when they were college students. Nowadays, they earn money online from their blog and YouTube channel, also started selling their online courses and consultancy services. They are rich now.
You can also become a well-known personality by opting for the job of a freelance writer.
How to get the job of a freelance writer?
You can create your blog and start writing articles. Always choose the right niche before writing and publishing articles on your blog. You can learn from our guide on starting a blog and publishing your first post. I recommend establishing your brand by publishing quality articles for your blog.
After establishing a good blog and creating quality articles, you can highlight top articles on your portfolio. Then, you can start pitching to leading publishers and websites in your niche. Almost every website has a contact form or page to connect with visitors. Next, try to build a network with other publishers, bloggers, and editors using Facebook, Linkedin, Pinterest, and Twitter.
Freelance Editor
Not only freelance writing, but a freelance editor is also one of the well-paid online jobs for students. To become a freelance editor, you should know the task of editing. You have the option to edit all kinds of articles. First, you can start editing short articles and then even a book.
Besides, expertise yourself in a niche, never try to edit everything for money. Always give your best to get more money from fewer orders.
How to get the job of a freelance editor?
From the college stage only you should start this work. Then, practice it with your peers or friends.
You can also choose other spheres like editing for a campus newspaper or magazine of literary works.
You need to build your brand by creating a portfolio. Then, you can advertise your services through the social media platform.
Once chosen an editing career, meet some professionals who can guide you or may hire you for this work. Also, make friends who need an editor to work for them as they lack time.
Start a Niche Website
Blogging is another best way to earn money, but you must know your potential and have enough patience. When you choose a niche and start writing blogs, then doors of opportunities open.
You must know the knowledge of digital marketing to promote your website organically and inorganically. As your blog audience grows, the possibility of earning million dollars through advertisements and affiliate marketing grows.
How to start your blog or niche website?
Firstly, learn how to create a blog and write SEO-friendly articles.
You must have an idea of digital marketing, especially content marketing and social media marketing.
Continuously explore different other mediums to monetize your niche website.
Freelance Graphic Designer
Freelance Graphic Designer is among work-from-home jobs for college students. If you possess graphic designing skills, you can easily go for it. It includes designing a logo, social media graphics, memes, or even a whole brochure for an event.
It also involves the task of fun does for the website, blog, or social media posts. You can even do it. It is also the best way to earn money online.
How to get the job of a freelance graphic designer?
What you need for this job is just the skills of graphic designing. You can learn this skill online. Start learning the course on the principles of graphic design. A few popular graphic design software are Adobe Illustrator, Corel Draw, Affinity Designer, Xara Designer Pro, and Pixelmator.
After creating some pretty designs, publish them on your portfolio website.
Create your Upwork, Payperhour, or Fiverr profile to get some orders online.
Leverage social media platforms to display your design and get some orders.
Audio Transcription
Audio transcription is one of the flexible ways to earn money for college students. Although computers and software can interpret and transcript human speech, machines can't do a perfect job every time.
So, there is a high demand and value for those who can transcript the audio into text. If you plan to choose this job, you need essential listening and writing skills. Nothing more you need. You can earn in a better way from your computer.
How to get the job of audio transcription?
To start, you need simple listening skills and good typing speed.
If you opt for it, apply at Transcribeme, Rev, Scribie, Allegis transcription, Gotranscript, etc.
After that, give a transcription assessment.
You can start working after passing the eligibility test.
It is a very simple, flexible, and easy online work for college students.
Video Captioning
Video captioning is a similar job to audio transcription. So how to differentiate these two? When a person transcripts audio into text, it is called audio transcription. However, when he transcripts video dialogues into text, it is called video captioning.
Video captioning requires a few more advanced skills. It involves syncing the audio with video scenes and dialogues and displaying the text dialogues as the video caption. This job pays more than audio transcription. Hence, more advanced skills, more bucks into the wallet, as simple as that.
How to get the job of video captioning?
Grab some basic skills — listening, watching, writing, and typing.
Sign up at Rev, Transcribeme, Scribie, Allegis transcription, Gotranscript, etc.
You have to go through a captioning test.
You can start video captioning once passed the eligibility test.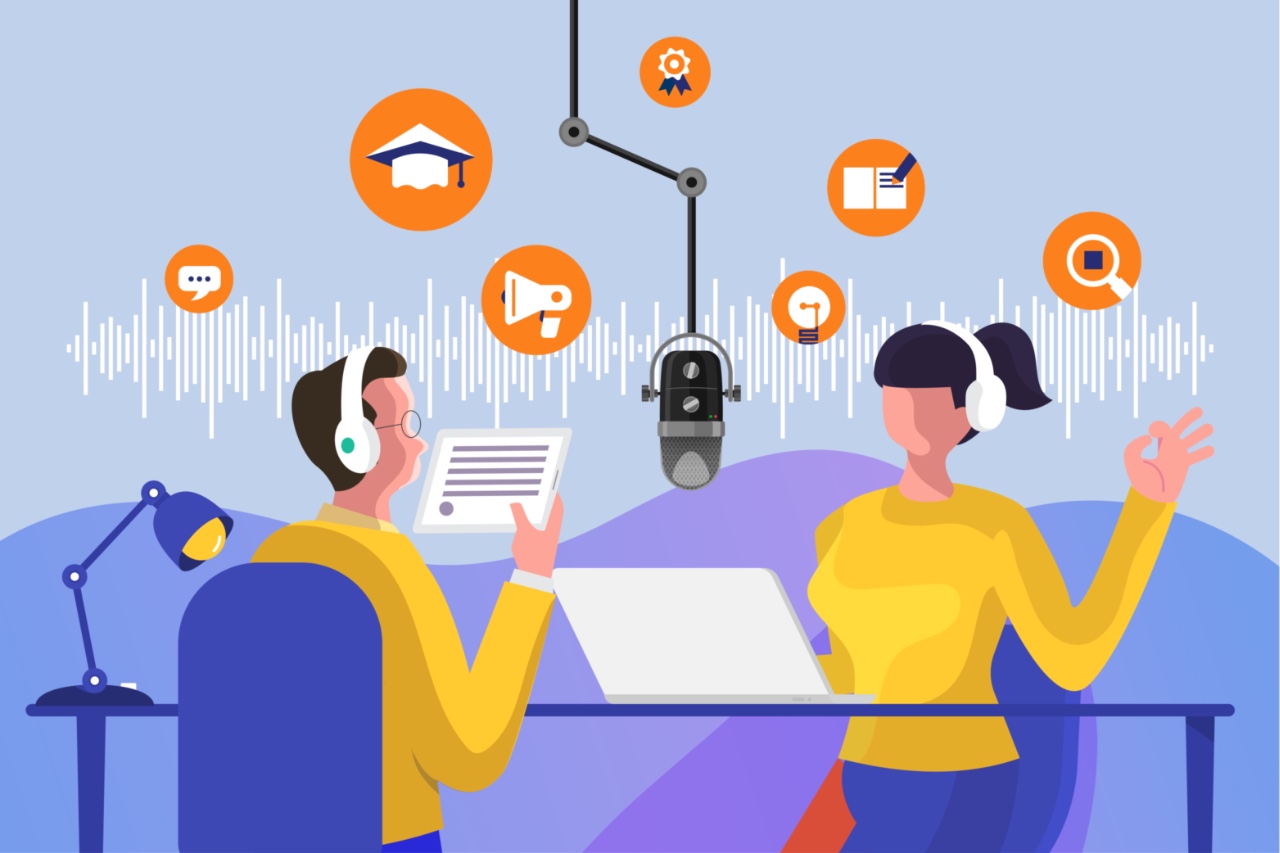 Voiceover Work
Nowadays, voiceover software are taking the place of a voiceover artist. Anyone can easily understand and differentiate the synthesized audio and tell it's not the natural voice. If you possess a good voice and better recording tools, you can easily become a voiceover artist.
Still, the demand for those people is more who can give good narration or voiceover for videos tutorials and animations. So, feeling mesmerized for this job, start utilizing your voice to earn extra bucks online.
How to get the job of a voiceover artist?
Buy high-quality headphones, a noise-cancellation microphone, and software to record the audio to start this job.
If you have all the necessary skills and tools, try posting your services on a freelance website like Upwork, Fiverr, Payperhour, etc.
Video Editing
Nowadays, video has become an internet sensation. People gain profits through videos. They earn a lot just by posting or editing it. Therefore, it is the most preferred job in the virtual world.
There exists a high demand for video editors with required editing skills. It requires no degree, just a platform to earn. You can also learn the required editing skills on your own.
How to get the job of a video editor?
If you prefer this job, get ready to learn basic video editing skills. You can find a video editing course online. In addition, there are many free video editing courses on many online academies.
You have to use good quality video editing software like Adobe Premiere, FinalCut Pro, Filmora, etc. There are also a few free video editing software like iMovie, Kinemaster, etc.
It's better to create a video editing portfolio. Start doing this for free with your loved ones, family, and friends.
Lastly, join freelance marketplaces, start making a brand and offer your services to clients.
Start a YouTube Channel
Almost everyone has started creating a YouTube channel worldwide. The demand for YouTube videos is increasing day by day. If you are skilled and can solve the problems of others, create your own and start earning money online.
YouTubers have achieved great success nowadays. Even moms have started creating their own for sharing their recipes.
How to become a YouTube creator?
Start turning your passion into creativity by making videos and posting on your channel.
You can also check the courses about video production.
Must learn how to start a YouTube channel.
Then, create, edit, and start uploading your videos on YouTube.
It requires lots of patience. You will not get immediate results. You will have to wait for a long to get success.
Keep learning video editing and storytelling skills to bind your audience.
Teaching English
English is a medium of instruction worldwide. It is needed almost everywhere and in all fields. Therefore, the demand for the English language is very high. If you have good English skills, then go for it. You can easily earn a lot of money by teaching English online.
You need only English speaking skills with fluency and command over your language. It is not necessary to be a professional for teaching English. No, it is not at all. If you are fluent enough, go for earning through teaching online. But, a proficiency certificate will bring you more opportunities to cash.
How to start teaching English online?
You can sign up for VIPKID, Preply, QKids, Magic Ears, EF English First, Say ABC, etc., where you can teach English online.
iTalki is another website where students can learn English and other languages.
Teaching a Foreign Language
Foreign language is in great demand across the globe. If you know any foreign language, what are you waiting for?
People are eager to learn foreign languages. You can easily teach a foreign language around the globe. Start earning money by teaching a foreign language like French, Spanish, Arabic, Mandarin, etc., high in demand.
How to get a job to teach a foreign language?
To start for this job, you need to be fluent in the new language you plan to teach.
Then, you need to sign up on a website like iTalki, Duolingo, Open Culture, Livemocha, Babbel, Busuu, Learn a language, Mango languages, Transparent languages, Surfaceface languages to teach a foreign language.
You can also explore people in your neighborhood who are eager to learn the foreign language you are well-acquainted with.
Translation
Once you are fully equipped with a foreign language and know the skills of translation, then you can opt for the job of a freelance translator and earn money online.
The task of translators is to translate the content into another language with keeping the sense. Translation marketplaces are growing online, and many opportunities are waiting for you.
How to get the job of a freelance translator?
First, become fluent in two or more languages.
Then you need to be aware of the translation process and equip some skills through some courses online or at your college.
After that, post your services on a freelance platform.
Social Media Marketing
Social media marketing is one of the best online jobs for students. Every business sector tends to establish its marketplace through social media. They try to form connections with the audience and make them aware of their brand.
Still, many entrepreneurs lack the basic knowledge of using social media. Therefore, they prefer social media marketers who can promote their brand online. If you know this task, you can get hired and earn easily.
How to get the job of a social media marketer?
For becoming a social media marketer, you should be proficient in using social media.
You must know fundamental knowledge of digital marketing and its principles.
Once you know the basics, post your services on freelancing marketplaces Upwork, Payperhour, Fiverr, etc.
PPC Marketing
Sometimes, you get pissed at those ads which come across when you scroll your social media feeds or search on Google. These ads are created and managed manually. It is called PPC (Pay-Per-Click) marketing.
It doesn't even require advanced computer knowledge or any coding skills. Instead, learn how to use advertising platforms like Google Ads, Facebook Ads, Native Ads, and spreadsheets to manage profitable keywords.
How to get the job of PPC marketing? 
Sign up for any free course to learn PPC marketing.
After getting basic knowledge, start pitching local and online businesses to run their PPC ads.
After getting experience, apply for higher-paid projects.
Freelance Web Developer
Being a web developer is not a complex task at all. It is a continuous ongoing field that never stops. Learn and use your web development skills to start earning money online.
The task of web development doesn't need advanced web development skills. Well-equipped with basic skills is enough. For example, we can create most websites and blogs with WordPress. Therefore, it does not take too much time and effort. Still, if you are a proficient and experienced web developer, you can design dynamic and eCommerce websites and charge more money from your clients.
How to get the job of a freelance web developer?
You should master web development skills. For example, you can use content management system software to develop basic to fully functional websites.
Are you eager to learn a web development course? You can find free and paid courses on YouTube, KhanAcademy, Udemy, Skillshare, and Unacademy. Also, try some exercises at CodeCademy.
When equipped with the basic skills, create some beautiful websites for your friends for free and add them to your portfolio.
You can share your portfolio through online platforms, social media, email newsletters, and advertisements and take advantage of your portfolio to earn income while studying in a college.
Virtual Assistant (VA)
Many people are in search of support and help, but they lack behind in terms of money to hire a personal assistant. They hire a virtual assistant who can do multiple tasks for them. For example, as a virtual assistant, you can reply to emails and social media comments, book appointments, and do other time-consuming work for someone who lacks time and needs help.
How to get the job of a virtual assistant?
You must have organization skills before you think of this job. These skills are a physical organization, digital organization, planning, time management, and communication.
You can join a free online workshop or course to become a virtual assistant. Paid options are also available.
You can use freelancing platforms to offer your services. Upwork, Fiverr, and Payperhour are a few famous names.
A VA agency like Zirtual can help you get hired.
Photography
People love their photographs. A photography career is never going to end. It's among easy online jobs for college students. Start earning through photography by turning your interest and passion into paid form.
The demand for photographers is still high. From taking photos to editing them, all you need is a photographer. DSLR is not required at an initial stage. You can start with your mobile phone because today smartphones come with a high-resolution camera.
You just need basic photography skills which you can get through by practicing and a good quality camera which you already have on your mobile phone. I recommend learning basic photography skills on YouTube, and there are many free photography courses online.
How to get the job of a photographer?
Learn a few basic skills of taking photographs through some courses.
Then start capturing moments. You can also use a professional camera for it.
Now, build a portfolio website and showcase all the photographs.
After that, you can start your freelance photography career from your social circle. Later on, expand your brand gradually.
Data Entry
Most time, OCR does not work perfectly to convert a physical document to a digital format. Similarly, sometimes we can't be able to convert some datasheets into spreadsheets. Here, the importance of data entry comes into existence.
Data entry is among the most preferred and easy jobs for students nowadays. However, there is a demand for people with basic computer typing skills to type printed or written data into computer text.
Data entry is not a complex task. You need to transcribe data from one source and enter it into spreadsheets, word processors, or other database software. Anyone can do the data entry job because it's so flexible.
How to get the job of data entry?
Basic skills are the need of an hour to do data entry. In addition, skills needed are — fluent English, typing, and knowledge of spreadsheets.
Then you need to post your services on Fiverr, Upwork, and Payperhour.
We recommend you to do a course on using Microsoft Excel. It will increase your chances of being hired.
Online Surveys
Are you searching for online jobs from home for students? Then, filling out online surveys can be the best part-time jobs for college students. You do not need any extra skills or abilities. Only an internet connection is sufficient to make extra bucks in your leisure time.
You would not become a millionaire by this job, but still, it is effective. Instead of sitting idle, you will get some through online surveys. You can utilize the recess or break to take these online surveys.
How to get the job of taking online surveys?
To start this, you need to sign up for a website like Swagbucks, Lifepoints, Survey Junkie, Inboxdollars, etc.
Complete your registration and answer some questions about yourself.
After your verification, you can take surveys to make money online.
Retail Arbitrage
For doing this job, you first need to understand the terminology. In this job, you visit physical stores and buy those items that you can sell online at a high price. After that, you resell them on an eCommerce store to make a profit.
It is the right job to earn some extra bucks if you love bargaining.
How to get the job of a retail arbitrage?
You can start with the Amazon seller app. However, many other eCommerce platforms work similarly.
Then you have to scan products through this app and make the right choice whether it will earn profit or not.
Lastly, buy the items and resell on Amazon to earn income.
Music Production
Music is the essence of all hearts. If you know the beats and notes, then go for it. You can easily earn money by producing captivating music.
Many musical artists struggle, but the music producers earn a high living by selling musical beats online.
How to get a job in music production?
Learn to produce musical beats using Logic software.
After that, you can post your beats on BeatStars, Soundcloud, etc.
A website and social media pages are essential to showcase your talent.
Selling Art
You can easily sell and purchase art from the internet worldwide. If you possess creativity, the floor is yours. It doesn't depend on your tastes and preferences or budget.
You can purchase it if you love arts and artistic creations.
Nowadays, digital creators focus on NFTs to sell their digital arts to make money online.
How to start selling art?
If you possess specific artistic skills, then be determined towards the sales and marketing part.
I recommend you build a website to sell your work and use Instagram, Pinterest, and Facebook accounts to showcase your creations.
Then, you can sell your art on your website or through a third-party website like Etsy.
Search Engine Evaluator
Nowadays, we search everything on Google and Bing. These are two popular search engines preferred by millions of people. These search engines have their own algorithm to populate search results for a search query.
These search engines take the user feedback to update their algorithms. So, you can also participate in this program to make money. The job of a search engine evaluator is filling out feedback forms and sending suggestions to improve the search algorithms.
How to get the job of a search engine evaluator?
You can contact Appen, Google, Leapforce, Lionbridge, ZeroChaos, or search Linkedin to get a job opportunity.
Remote Jobs for College Students during Coronavirus Pandemic
Amidst this pandemic which has affected people worldwide, there are various online jobs and employment opportunities. You can join many known businesses while working from home to make money. A laptop and an internet connection are required to start work according to your flexibility. You can start any of the above-mentioned jobs when you are stuck at home due to this pandemic.
There are various companies that are offering online jobs for students. They are:
Final Thoughts
Work from home jobs for college students provides many opportunities to work at their own pace online. All the companies who provide these jobs demand a computer and an internet connection.
If you are searching for your field, look for the above-mentioned opportunities. So what are you waiting for? Just go and grab it. There are many online jobs for students available.