A pretty birthday cake emoji appears next to someone's username on Snapchat just before their birthdays. This feature reminds us to send birthday wishes to our dear ones timely. This way, we can make people feel special, no matter how busy we are. It also helps you to maintain your streaks and elude the hourglass icon.
But how to see people's birthdays on Snapchat?
A quick note
The steps to check upcoming birthdays on Snapchat are simple. First, open your Snapchat app, tap the chats tab, and tap someone's Bitmoji whose birthday you want to see. Next, you'll see a red balloon with their birth date. This red balloon will turn into a cake icon on their birthday.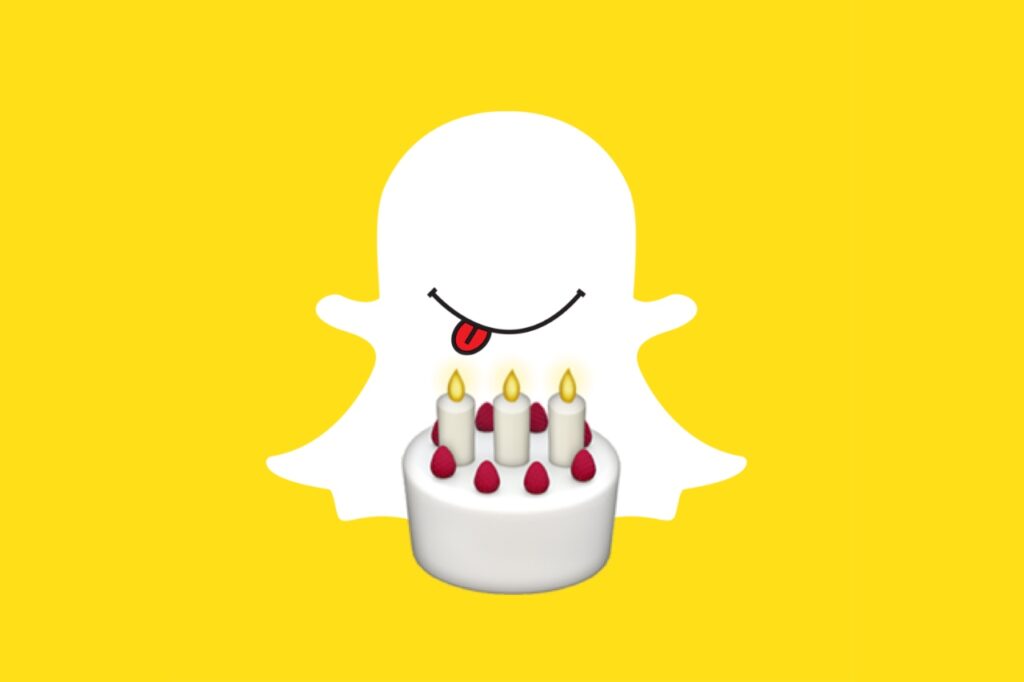 This article educates you on how to see birthdays on Snapchat so that you can send a birthday snap to your friends.
Before proceeding further, we recommend you use the recent version of the app and the latest operating system on your phone.
How to See Upcoming Birthdays on Snapchat?
We use Snapchat to stay social. Its birthday feature helps us make a special day very special. People previously checked a list of upcoming birthdays through birthday mini. But there is a big change in Snapchat in 2023. Games and minis are no longer available. So, how to find upcoming birthdays on Snapchat?
Follow these steps to find birthdays on Snapchat – new update:
Open the Snapchat app.
Switch to the chat tab or swipe right to open the chats.
Look for someone whose birthday you want to see.
Tap on their Bitmoji. The person's profile opens up.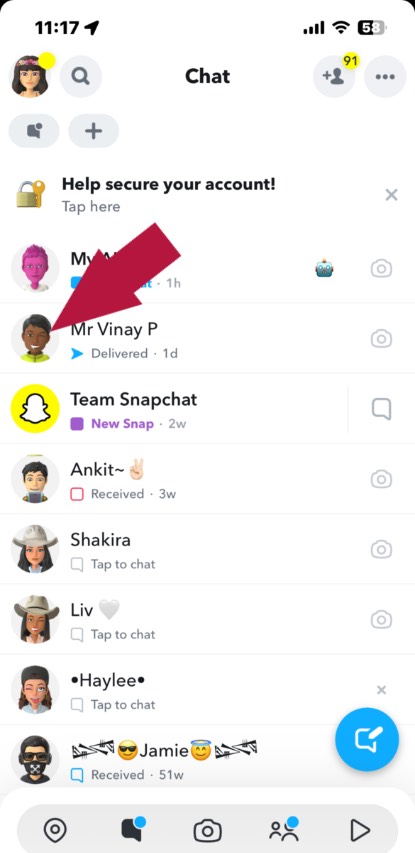 Their birthday with a red balloon appears under their Bitmoji & name next to their Snap score & zodiac sign.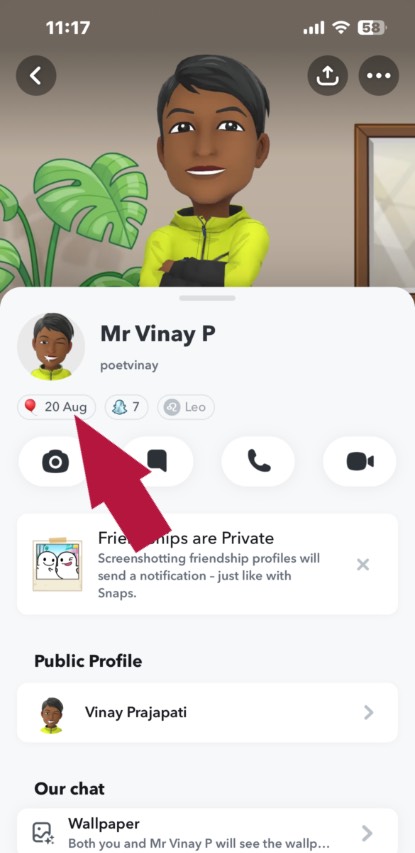 The above steps are the same on Android and iOS devices.
The red balloon changes into a cake to celebrate their birthday. So, you can notice today is their birthday.
Special note
"Snapchat usually reminds you of people's birthdays on the actual date and displays a cake emoji next to the username of your friends. It's a helpful reminder for busy people."
Snapchat offers My AI chatbot to get new ideas to celebrate your friends' birthdays. It also suggests you a gift after knowing your budget.
Useful reading – Why does my Snapchat keep crashing? How to fix it?
How to Change Your Birthday on Snapchat?
Who doesn't like getting birthday wishes from their family and friends? So, make sure that the Birthday Party option is turned on. Also, change your birthdate if it is set wrong on Snapchat.
You set up your birthday while signing up for Snapchat, but you can change it later. The following steps will let you change your birthdate at any time.
Open Snapchat on your smartphone.
Tap on your Bitmoji in the top left corner.
It opens up your profile page. There, tap on the gear icon in the top right corner.
It takes you to Settings. Now, tap Birthday.
Tap on your date of birth to change it.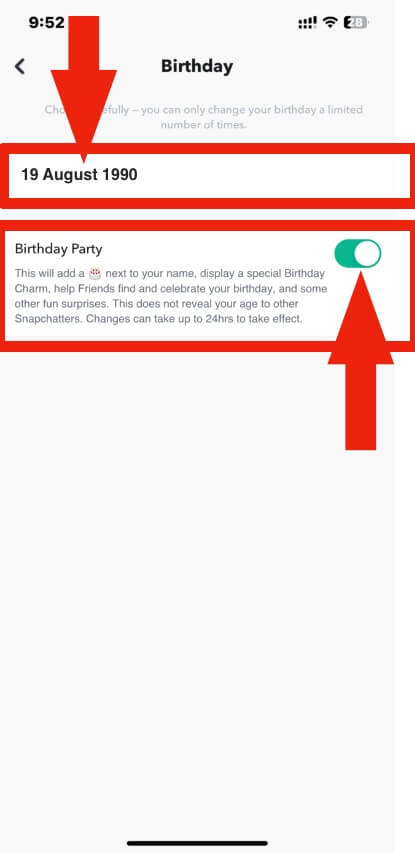 Explore whether Birthday Party is turned on or not. If it is turned off, make the toggle button green on your iPhone. In case using Android, tick the check box.
Exclusive Birthday Filters and Stickers
Sending a birthday message is obsolete now. Now, you can send a birthday snap to make their day special. To make your snap more appealing, you can use birthday filters.
Not only that, but you also get custom Bitmojis of you and your friend in humorous moods. Apply filters to these custom stickers before sending them a streak. After all, these are to make the day memorable for your friend.
Final Words
Technology has simplified our daily lives. We can record and retrieve almost anything. But we don't pen down special dates in our diaries like before. That's why we forget birthdays, even living in the internet age. Social media apps like Snapchat let you find future birthdays to save you from such an awkward situation.
It's all about how to see someone's birthday on Snapchat. Please leave your comments below.
Frequently Asked Questions (FAQs)
Why can't I see my friend's birthday on Snapchat?
Every user might not be willing to show you personal information. So some of your Snapchat contacts can hide their birthdays from you. Another possible reason is they have turned the Birthday party option off.
How can you see upcoming birthdays on Snapchat?
You must check your friend's profile to find upcoming birthdays on Snapchat.
How to get birthday notifications on Snapchat?
You can set yourself whether you want to get birthday notifications on Snapchat. Follow the steps: Profile > Settings > Notifications > Turn on Friend's Birthdays. It also places a cake emoji next to your contact's username.
What is Birthday Mini on Snapchat?
Birthday Mini was used to find someone's birthday on Snapchat, but now games and minis have been discontinued.