With easy access to the internet, digital advertising, and YouTube, videos are becoming a vital part of promoting a product or service of any business. People are putting up videos on their websites as well as on other social media sites to grab the attention of the viewers. This is a great way to interact and engage with future customers. Do you know how to make a professional video to promote your branding and business?
You always want to impress your audiences with a professional video, and you don't know how to do that. You can make professional videos with our techniques instead of using your tools.
You also have many questions running through your mind like where you should film your video, what background you should use, what sounds and transitions you should use, how to edit after recording, etc.
Don't worry, we have the solutions to all your problems. Just, read on how to make good videos.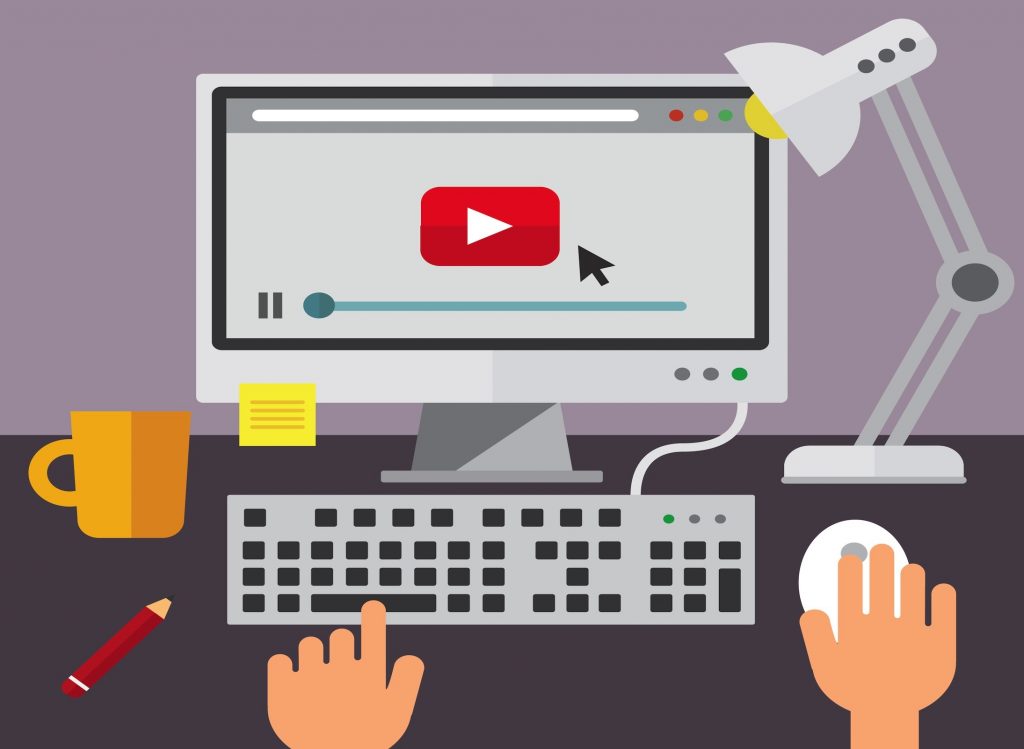 Tips to Make Professional Videos
Don't know – How to film a video to make it more professional. Read our tips and techniques.
Location
You don't need to step out to look for a great location. If you don't have a big budget right now, you can start filming in your own house, office, garage or any other spare room that provides enough space for your equipment and set-up.
Background
You might think white is old now. But, you are mistaken. There is nothing like a solid white background. It can make your video look powerful, effective and impactful. White is always professional. Set-up a white screen or spread some fresh white sheets or drapes in the background, or paint a wall glossy white – these are all options for a budget-friendly background.
Plan up to the details
You can never start up anything without a proper plan. You should plan up and have a firm idea of what you exactly want – every detail including what you want to show in every scene, what effects you want, what background score you want, etc. It is only after that you can start recording.
But, you must also remember that sticking to a plan does not mean being rigid. As important it is for you to be firm, you must also be flexible to changes you might require as and when you record if you find out ways you can improve on your video, which will give you a better overall outcome.
Multiple takes
Don't shoot just one take, even if you think it has been done perfectly. Always take two to three takes of the same scene and then decide which one is the best. In this case, you might find one piece of the first take better than the second while the other piece of the third one the best. You can always pick up the best scenes of every take and club them together to get a great result.
Editing
After recording your videos, you have a chance to edit it as per your requirements. Remember to keep the length of the video short; long videos might be boring. Just keep it up to the point. You can adjust the brightness, colors, and hue as per your choice. You should experiment in different ways and check which suits your video the most.
Background music
Having a silent video is not a good idea. You might be thinking that adding music to the video might not seem professional. But, this is not so. Adding background music will only add interest but, only if it is appropriate. You need to have subtle and soft music in the background – one, that isn't louder than any narration in the background.
Effects
Having some special effects might also add to the interest factor. You can add stylish transitions – not every now and then but, maybe at some appropriate places. Use it strategically for a great impact while maintaining a professional look.
Descriptions
You might have seen professional videos having written statements along with the narration. You can include the same in your videos too. This will help people to understand your content faster and even if due to any reasons, viewers cannot listen to your narration, the written descriptions will make it easier for them to understand. But, remember not to fill up your video with it as too much of it can prove to be disturbing and annoying. Place it only where required.