Why do you want to delete your Instagram account? The potential reasons may be your past relations, online bullying, Insta stalking, or something else. But finally, you have decided not to look back to your past and give a new start to your life, so we are with you. Let's see how to delete an Instagram account without password, email, or phone number.
You know how to recover your account through an email or phone number. When you use the email recovery option, you get a link in your email to create a new password. Use this link to reset your password and delete the account.
As you know, you can also use your phone number to delete your old Instagram account. Open your Instagram app, navigate to the login page, tap Forget Password, enter your phone number, and tap the next button. You receive an OTP to log into your account. Now, you can find the delete account option in your account settings.
What if you don't have access to a mobile number used to sign up for your Instagram account? Worry not! You'll learn different ways to get back your old Instagram and delete your account. Keep reading our article to find possible solutions for you.
Don't skip any part of our article on how to delete an old Instagram account without a password or email address.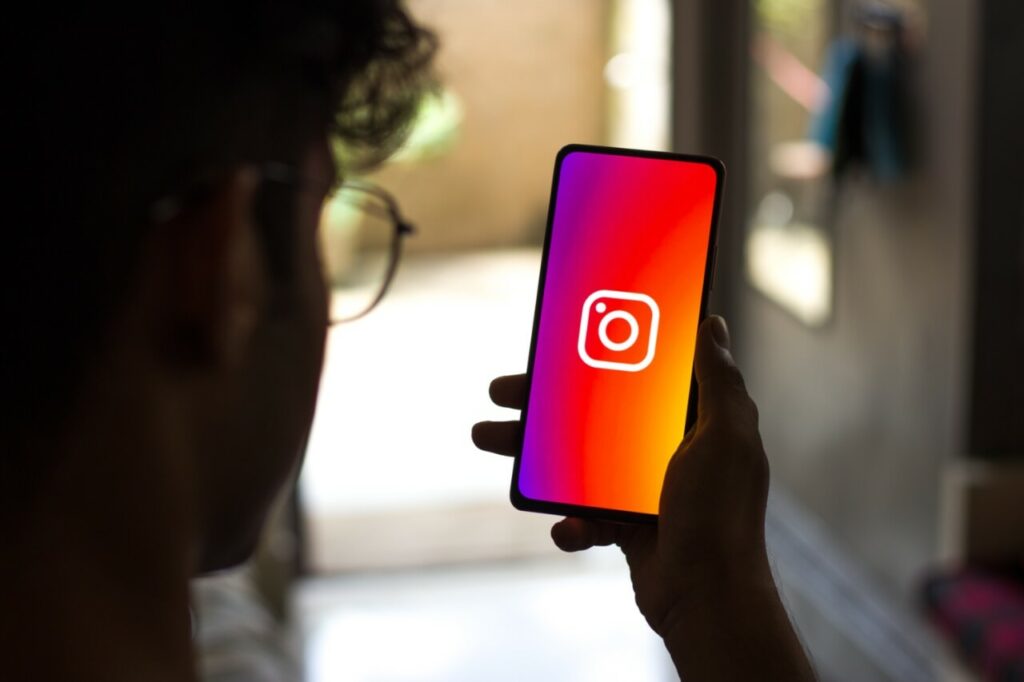 Methods to Delete Old Instagram Account without Password or Email
There are different methods of getting your account deleted. Let's try some of them.
Method #1: Recover Password Through Mobile Number
You can recover an Instagram account using your registered email, password, or phone number. Perhaps you might not have access to your registered email and password, so a registered phone number is your last hope.
To log into Instagram without email or password, complete the following steps:
Open the Instagram app.
Log out of an existing account, or alternatively tap your username in the top left corner and then tap Add account to visit the login page.
Tap on the "Forget password?" option.
Switch to the Phone tab, enter your registered phone number, and tap the Next button.
You receive an OTP to log into your existing account. This one is the best option to get instant access to your account.
Enter the received OTP on the next page.
Now, you got access to your old Instagram account.
Now, you can delete your account with having access to your email or password.
To delete your old account, the following steps will be required:
Open the Instagram app.
Tap your profile icon on the bottom bar.
Tap the hamburger menu. Three lines in the top right corner.
Tap Settings > Account > Delete account.
Tap Delete account.
Tap Continue deleting account.
Select a reason to delete your account.
Re-enter your password.
Finally, tap the Delete <username> button to delete your account permanently.
After permanently deleting your account, you can log in back to your account within a month to get your account back. If you change your mind about removing the account, this grace period will help you.
Method #2: Recover Password Through Facebook
After Meta acquired Instagram, you can connect your Instagram with Facebook. Have you done so? This can be an alternative way to access your Instagram account without the password. You can follow the steps given below for account recovery.
Open the Instagram app.
The login page has the option to log in with Facebook. If you are already logged in on your Facebook app, you see the login link saying "Continue as Your Name." Tap the available option on your phone screen.
After getting into your account, tap the profile picture in the bottom bar.
Tap the hamburger menu.
Tap Settings > Security > Password
Enter your existing and new password twice to change your Instagram password.
After resetting your password, repeat the steps shared above to delete your account.
Note: The second method only works if you have already logged into Facebook on your phone. Else, you use your login credentials to get into your account first. No other way to access your Instagram through Facebook.
Method #3 Report Your Old Profile
Instagram users can report profiles and content against the community guidelines. Instagram takes legit complaints very seriously, so the chances of your old account termination are high. You can leverage this opportunity if you desperately want to delete your account.
Only existing users can report other profiles, so you need a new Instagram account.
Go through the following steps to report an Instagram profile:
Go to the explore tab.
Enter your old username in the search box and open your profile.
Next to your old username in the top right, you see the meatballs menu on the iOS app and the kebab menu on the Android app. Tap on the available menu.
Next, tap Report > They are pretending to be someone else > Me.
Thus, you can successfully report your old Instagram profile.
Important: Only a single report can't terminate the account. Receiving multiple reports from different people will increase the chances of account deletion. So, you can take help from your friends and family to report your old account.
Method #4: Contact The Instagram Support Team
Not lucky yet! You can write to Instagram support directly. Ask them how I can delete my account. The simple steps to reach out to the support team are as follows.
Compose an email describing your problems.
Send this email to support@instagram.com. Keep sending it after a certain interval until you get a positive response.
In their response, the support team will send you a code. You have to write this code on paper, take a picture of yourself holding it in your hand, and send it to them.
Shortly, you'll get an email with account recovery details.
After that, you can delete your Instagram account.
Final Words
After reading our article, you can access your Instagram account without a password or email address. Apart from doing a password reset with the email address you used to create the account, alternate options to recover your account are mobile number, Facebook account, reporting option, and support team.
It's wise to save your account registration details in a diary or cloud service so that you can use them to recover your account. This way, you can save time and energy.