Snapchat support does not have answers to every question. So, you came here to get the answer to "how long does the hourglass last on Snapchat." Unfortunately, the answer is related to losing your Snapstreak. So check whether you're losing your Snapstreak anytime soon.
Keep reading our article to explore almost everything about Snapchat's hourglass emoji, and don't skip any part of the article.
What Does the Hourglass Mean on Snapchat?
Are you new to the hourglass symbol? Don't know what an hourglass icon means on Snapchat? You can read our article to know more about it. The hourglass indicator means your Snapstreak with your friend last soon. You've left a limited time to keep your streak live and remove the Snapchat streak timer. Here is "how to get a streak back on Snapchat."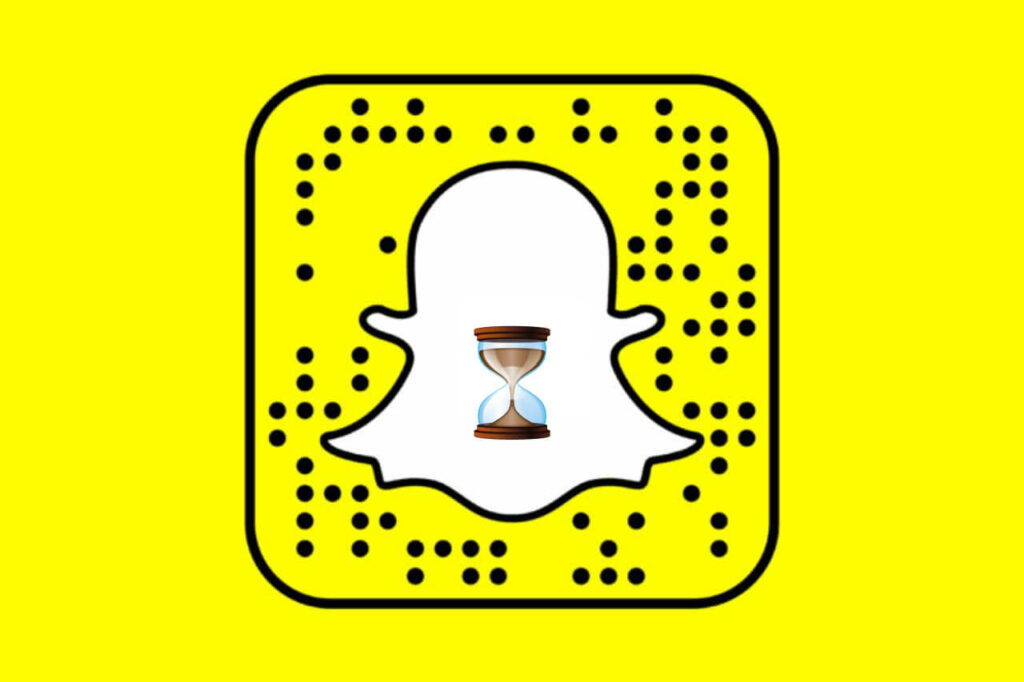 The hourglass icon appears when Snapstreak users are going to lose their streaks. It's an alert to take immediate action to maintain your current streak on Snapchat. Users who see the hourglass icon instantly send snaps to their Snapchat friends to keep the Snapchat streaks alive.
The length of Snap streaks depends on how long engaged users exchange snaps. So keep taking and sending snaps to other users daily is a must to maintain your streaks. Remember that text messages and sticker messages will not save your streaks.
Both users who are maintaining the Snapchat streak see the hourglass sign. They can send snaps to each other, and the hourglass icon will disappear soon. If either party does not take action, the streak will end.
How Long Does the Hourglass Last on Snapchat?
Another hot question is, "How long does the timer last on Snapchat before you lose your streak."
If you don't want to break the Snapstreak, the hourglass icon may horrify you. Instead, play the Snapchat game until you and your friend don't get bored with the streak.
Usually, people have noticed hourglass lasts between 2 to 3 hours before the streak breaks. While some other claims it lasts between 4 to 7 hours. So, we can't say anything confidently because the official website doesn't have anything about it.
After research, we found that this period may vary depending on your streak length. If you maintain a streak for a couple of months, then Snapchat's hourglass lasts up to 7 hours. Opposite to this, if your streak is a couple of days old, then the hourglass icon appears for two hours.
Related reading– What does a Yellow Heart mean on Snapchat?
How to Avoid Snapchat's Hourglass ⌛️
Let's find the time taken to appear the Snapchat hourglass emoji besides knowing, "how long does the hourglass last on Snapchat." It's mandatory to exchange at least one snap in the last 24 hours. Otherwise, the hourglass icon will appear.
You've to build some strategies to prevent the hourglass icon. Take help from mine.
Tip #1: Send a snap instead of a text message.
You can maintain your streak by sending snaps instead of chat messages. After all, it is a fun way to stay connected with your Snapchat friends. This way, you avoid the Snapchat streak timer and try to engage another user in the Snapchat game.
If you can convey your thoughts and emotions in snaps, then exchanging snaps is a better way to share what you have in your mind. So why are you still typing text messages?
Tip #2: Send a snap as a morning greeting
Sending a good morning message is a part of the chatting culture. So why not send a snap instead of a text message? It might be your strategy to avoid worrying about the hourglass icon. This way, you can spend your entire day without opening Snapchat on your phone. No worry will hit your mind.
You can start your day by clicking and sending your selfie. This doesn't take much time but ensures that the Snapchat streak timer won't appear. Isn't it cool?
Tip #3: Make A Shortcut For Your Snapstreak Friends
To stay in the streak game, you must send a snap daily. Unfortunately, anyone can forget to do so due to a hectic schedule and workload. Fortunately, you can make Snapchat shortcuts to keep sending snaps to everybody on the list.
You can add the shortcut to your phone's home screen. It will remind you about your Snapchat streaks whenever you check your phone. It's a handy feature for those who are slow in sending snaps. You can read our post on how to create a Snapchat shortcut.
How to Create A Snap Streak Shortcut?
Manually choosing your friends to send snaps might be time-consuming. Perhaps, you don't know how to send your streaks to hundreds of Snapchat friends only in one tap. However, you can create a snap streak shortcut to send Snapchat streaks to your close friends.
Take a photo to send a snap streak
Click a picture that you want to share with your friend.
Now, tap the send button in the bottom right corner to send your snap streak.
Look for Shortcuts
After that, you see the Shortcuts option in the top right corner.
Tap it to open a "Shortcuts" pop-up.
Next, choose the flame icon 🔥.
Now, you can select your friends with whom you have Snapchat streaks.
Save the shortcut configuration
Tap the save button to make changes.
You can repeat the process to change any settings you have made.
Use the shortcut
Finally, back to the flame icon 🔥.
And tap "All" in the top right corner.
It populates the list of your friends that you've added.
Now, use this shortcut to send your Snapchat streak.
This Snapchat streak feature is helpful when you want to send Snapchat streaks to multiple friends or family members. Finally, you know how to create a Snapchat shortcut to send snap streaks to your close friends.
Final Words
It's all about the Snapchat hourglass icon ⌛️ that appears when your streak is going to end.
Perhaps, we have answered all your questions satisfactorily about the Snapchat hourglass emoji. However, after reading our article, you'll change your strategy regarding sending snaps and staying away from the hourglass icon.
Busy people can create a shortcut to send a snap to multiple friends in one tap. We have covered all the steps for your help.
Frequently Asked Questions
What does the hourglass on Snapchat mean?
Hourglass on Snapchat means your streak with a particular friend will lose.
When does the hourglass appear on Snapchat?
The hourglass symbol appears when a streak is going to end.
How long does the timer last on Snapchat before you lose your streak?
Usually, the hourglass icon lasts between 2 to 3 hours before the streak ends. To maintain your snap streak and elude the hourglass icon, you must exchange at least one snap with your friend every 24 hours.
How long does it take to lose a streak?
If both Snapchatters don't exchange snaps within 24 hours window, they will lose a streak.