If you do blogging and use Blogspot/Google Blogger, then must have a better desktop theme. You must ensure this Blogspot/Blogger theme is mobile friendly. To speed up your blog, you can enable mobile theme on Blogspot/Blogger and make it blog mobile-friendly. It will directly affect your blog ranking in search engines. Today smart browser can detect is your blog/site have a mobile version or not.
If your blog/site has a customized mobile theme, then smart browser opens mobile version; otherwise, it opens a desktop theme. Enable mobile theme to give a better reading experience to your readers who are browsing from mobile devices. It will increase user engagement on your blog. For your guidance, I am writing this tutorial, which explains to you how to change and customized mobile theme on Blogspot/Blogger in detail.
Steps to Enable Mobile Theme on Blogspot/Blogger
1 – Blogger Dashboard › Select your blog › Click on Theme tab
2 – There you'll see Live on Blog (Desktop theme) and Mobile theme.
3 – Click on the Gear icon given below Mobile theme to Enable Mobile theme on Blogspot/Blogger
Hereunder all steps are explained in pictorial form. Have a look at this.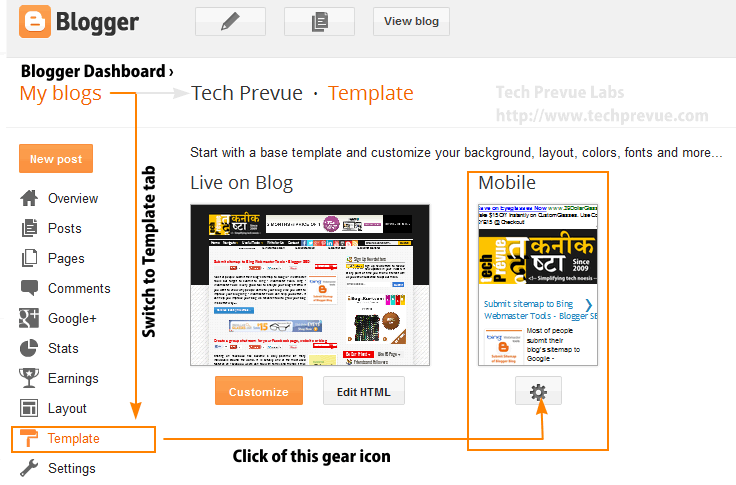 4 – After this, click on the radio button "Yes. Show mobile template on mobile devices."
5 – Then "Choose a mobile theme" from the Dropdown menu
6 – And Save settings by Clicking the Orange color Save button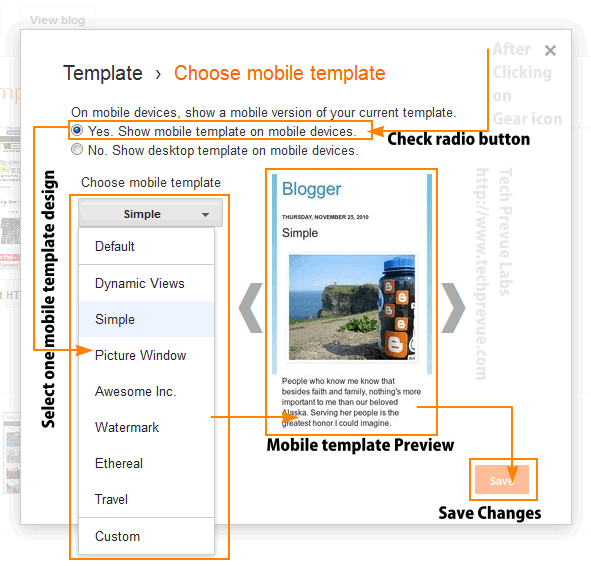 I believe you enjoyed this post about how to enable mobile theme on Blogspot/Blogger. If you have further queries, please leave a comment or open a topic in our forum/group.