If you do blogging on Blogspot/Google Blogger, then you must have a fast-loading desktop theme. Nowadays, fast-loading blogs easily rank in Google SERPs. Therefore, it is essential to use a mobile-friendly Blogspot/Blogger theme. Blogger mobile template/theme can help to speed up your blog. You can enable a mobile theme on Blogspot/Blogger to make your blog mobile-friendly. Mobile themes load fast on the mobile device. It will directly affect your blog ranking in search engines. Browsers can detect the mobile version of your website and serve it for a better user experience.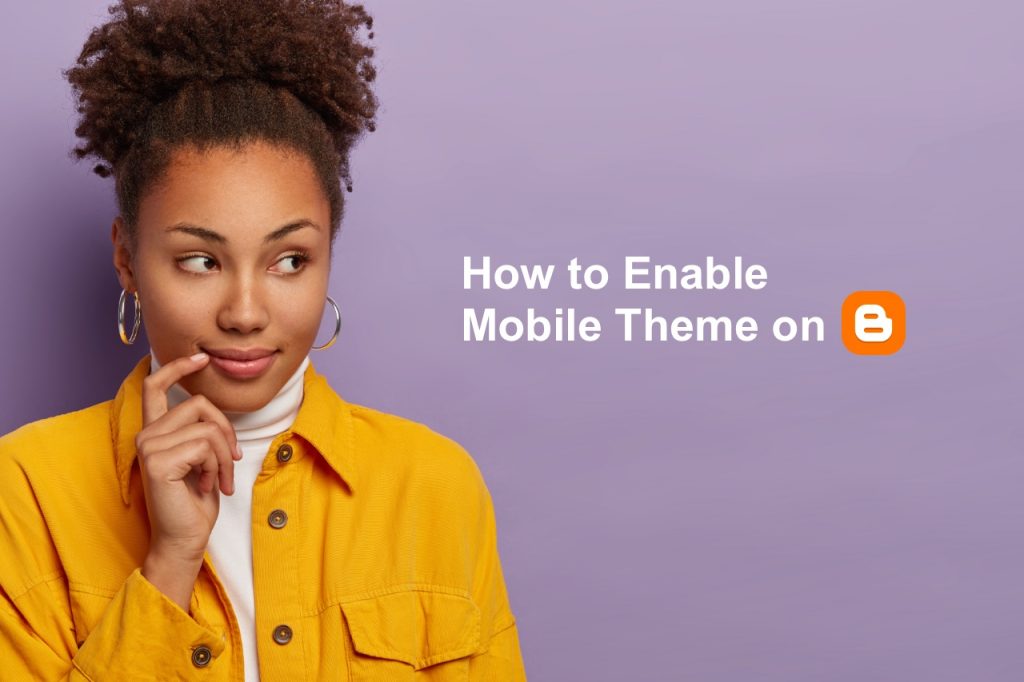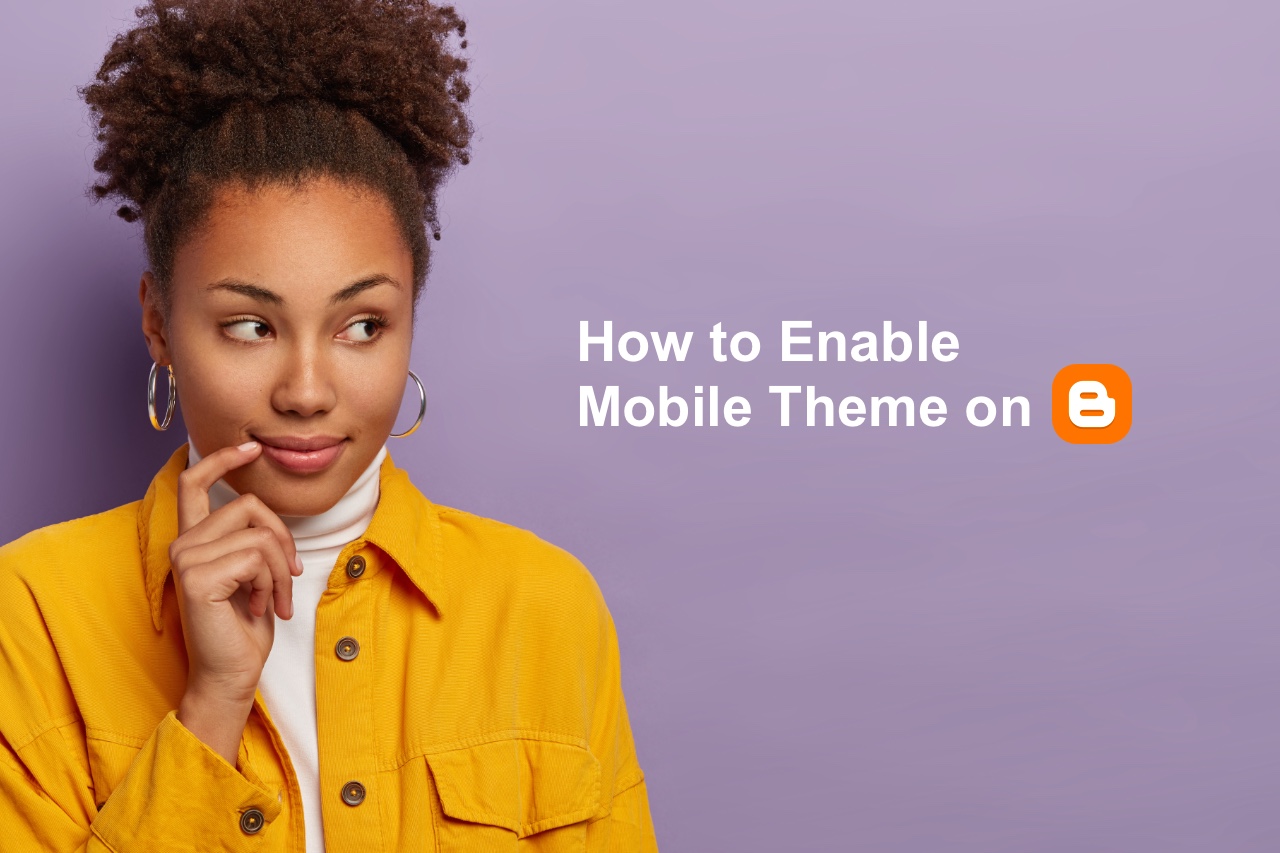 After using a mobile theme on your blog, when blog visitors open your blog, they will be redirected to the mobile version. So, enable a mobile theme to give your readers a better user experience to your readers who are browsing from mobile devices. It will increase user experience, and audience engagement will be improved. I am writing this in-depth tutorial about changing and customizing a mobile theme on Blogspot/Blogger for your guidance.
Why Don't I Have the Option to Setup Blogger Mobile Theme?
A few official and third-party blogspot themes are not designed to use the mobile theme. If you are using such a Blogger theme, there will be no option to set up a mobile theme. E.g., official themes Contempo, Soho, Emporio, Notable, and Essential do not support the mobile theme.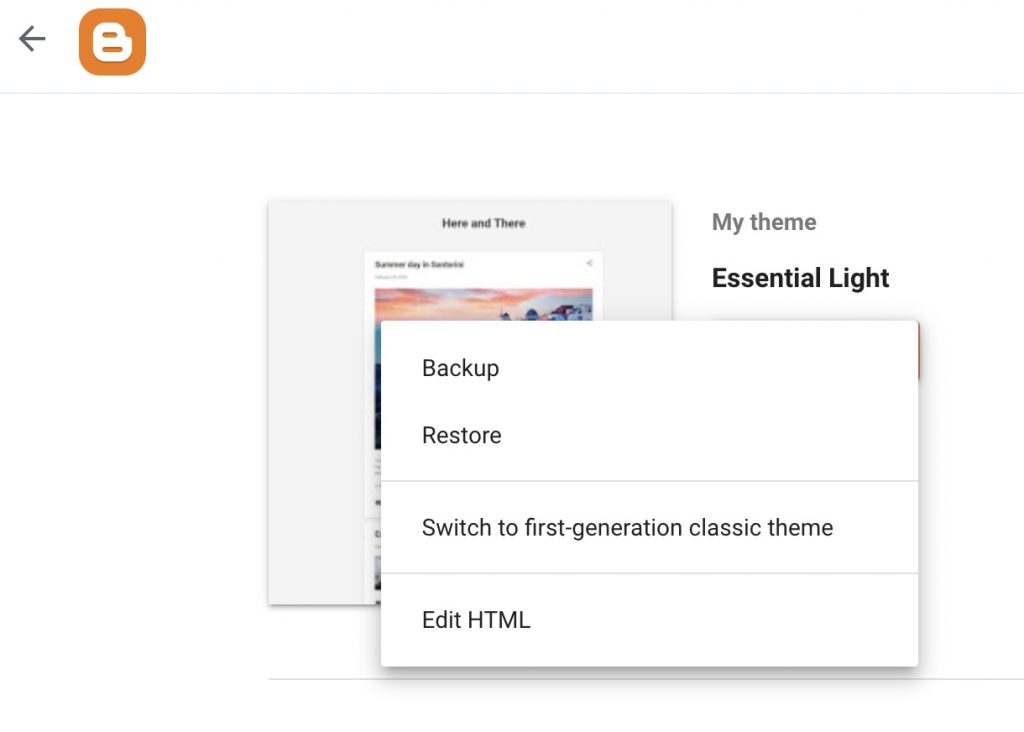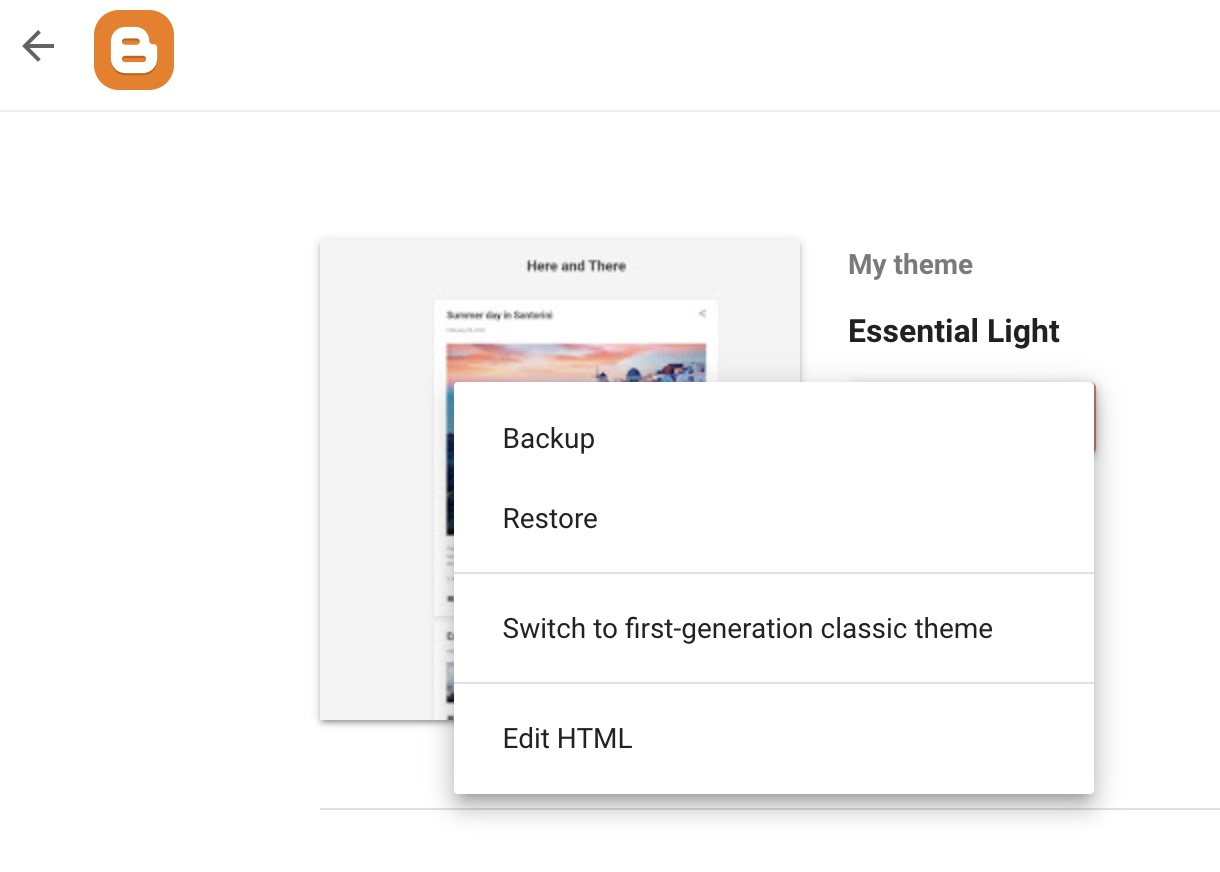 Why AdSense Ads Properly Not Working with Mobile Theme?
AdSense codes implemented on your main theme will not properly work with the mobile theme. So, your efforts to increase AdSense earnings may go in vain.
Also, customizations on the Blogger desktop theme will not work if you set up a Blogger mobile template or theme.
Steps to Enable Mobile Theme on Blogspot (New Interface)
1. Log in to Blogger dashboard > Select your blog > Click on the Theme tab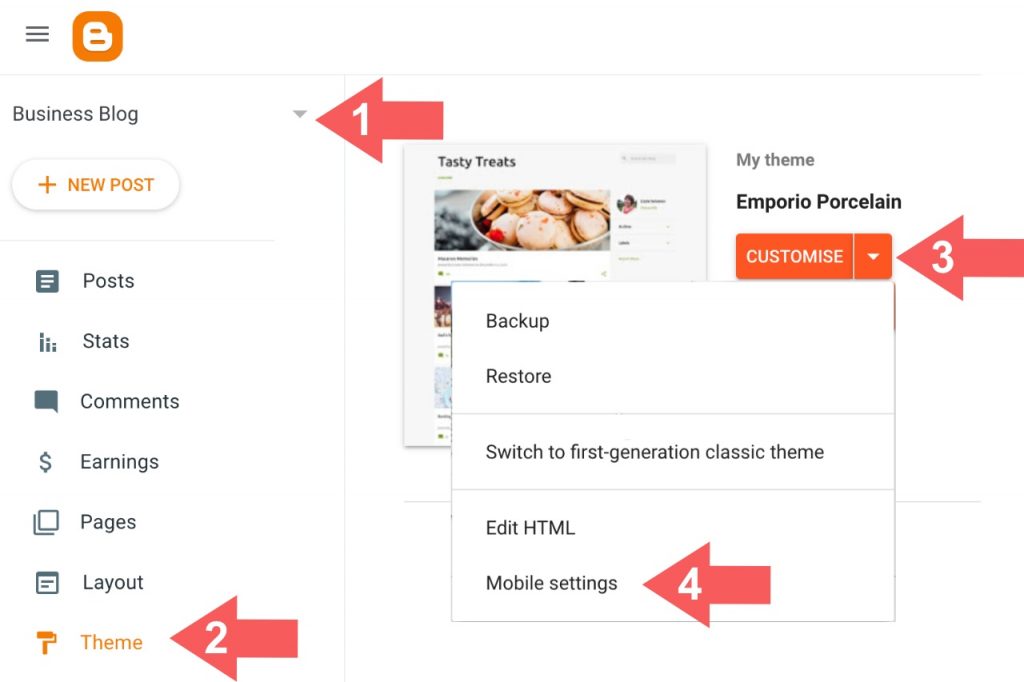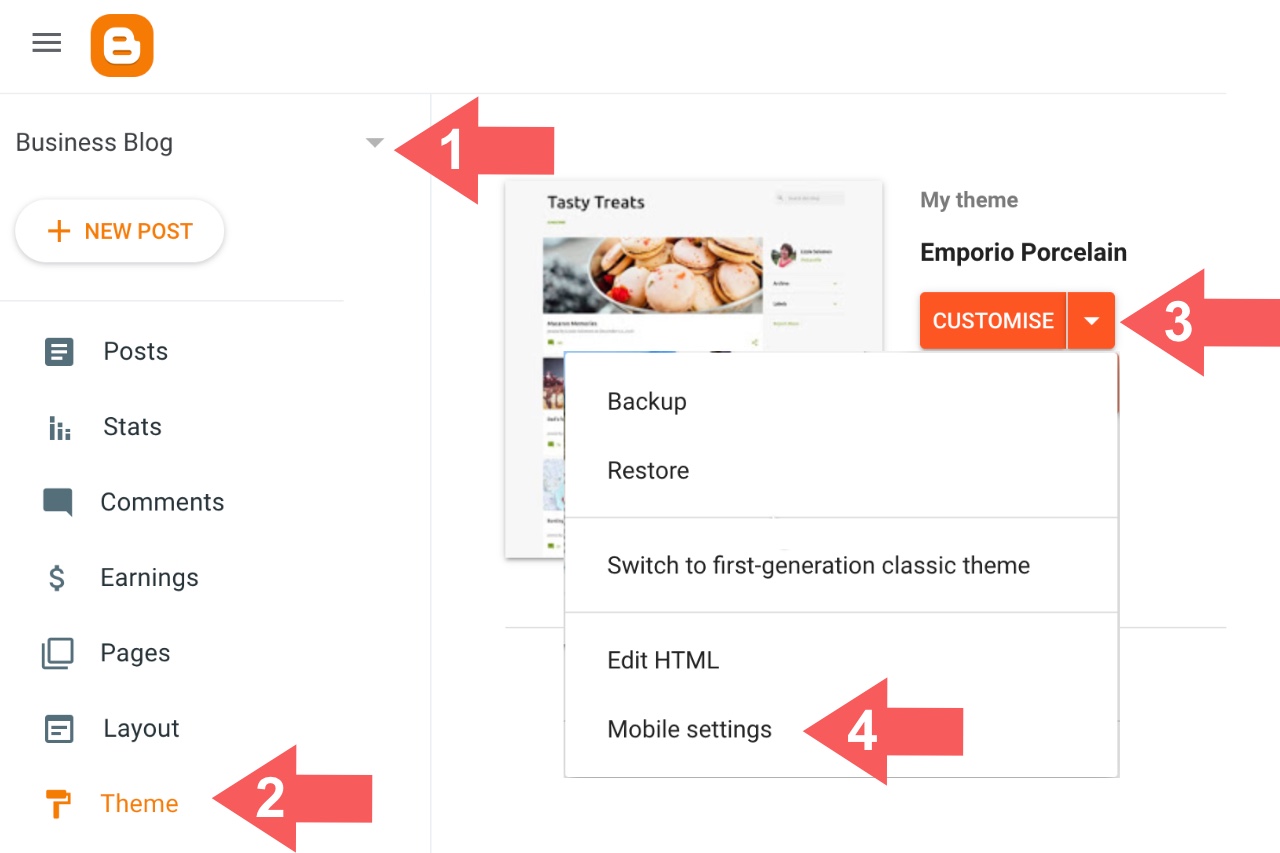 2. There is a customize button with an inverted triangle. Click on that inverted triangle to open the drop-down menu.
3. The last option is Mobile settings. Click on that.
4. A pop-up menu shows two radio buttons, web, and desktop. Click on the mobile radio button.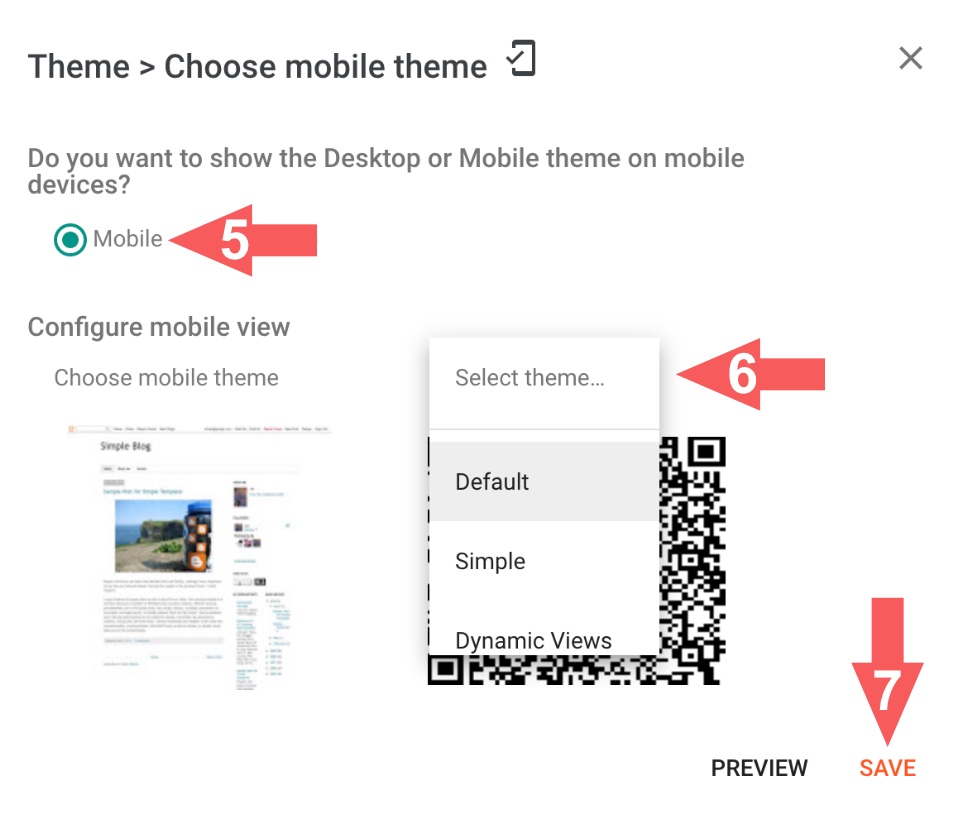 5. Now, you get the option to configure the mobile view.
6. If you need to use the default mobile theme, click on the Save button.
Else open the drop given above QR code. Select a mobile theme and click on the Save button.
Open your blog on a mobile device. The mobile theme will be served.
If you are still using the old interface of Blogspot, read the next part of this article.
Steps to Enable Mobile Theme on Blogspot (Old Interface)
1. Blogger Dashboard › Select your blog › Click on the Template tab
2. There, you'll see Live on Blog (Desktop theme) and Mobile template.
3. Click on the Gear icon given below Mobile theme to Enable Mobile theme on Blogspot/Blogger
Hereunder all steps are explained in pictorial form. Have a look at this.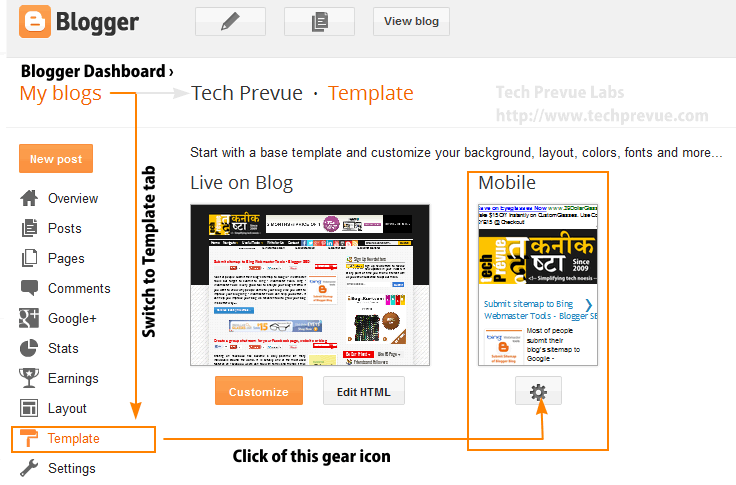 4. After this, click on the radio button "Yes. Show mobile template on mobile devices."
5. Then "Choose a mobile template" from the Dropdown menu.
6. And Save settings by Clicking the Orange color Save button.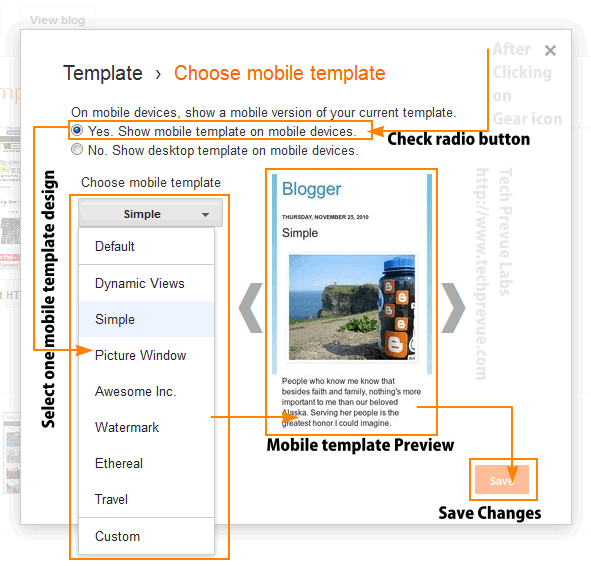 I believe you enjoyed this post about how to enable a Blogger mobile template or theme. If you have further queries, please leave a comment or open a topic in our forum/group.