The deteriorating environmental situation in large cities is forcing automakers to design alternative transport that doesn't pollute the atmosphere. Drivers, in turn, are also considering ways to save fuel in conditions of steadily increasing prices at gas stations. In such situations, compact electric cars seem ideal in all respects.
The following review presents the most popular models of electric vehicles, and fortunately, some of them can be tried. You can reserve a car where you need it with EZ car rental US and get the unique experience of driving your desired car without buying it.
Nissan Leaf
Nissan Leaf, which has been produced since 2010, not only doesn't become outdated but has already received cult status. This car, with an aggressive design, comfortable interior, and high technology, is the most popular and sold electric car in the world.
Although this front-wheel-drive model is considered a city car, it has an impressive indicator of aerodynamics and a 108-hp engine. Under the hood of a hatchback – a lithium-ion battery consisting of 192 cells, a full charge of which is enough for 121 kilometers.
At a particular station, it replenishes the charge by 80% in half an hour, but from a household outlet – it is in 9 hours. Moreover, the model received two charging slots simultaneously – for standard and quick recharging. The car doesn't have phenomenal acceleration dynamics, but it's unimportant for urban traveling.
Tesla Model X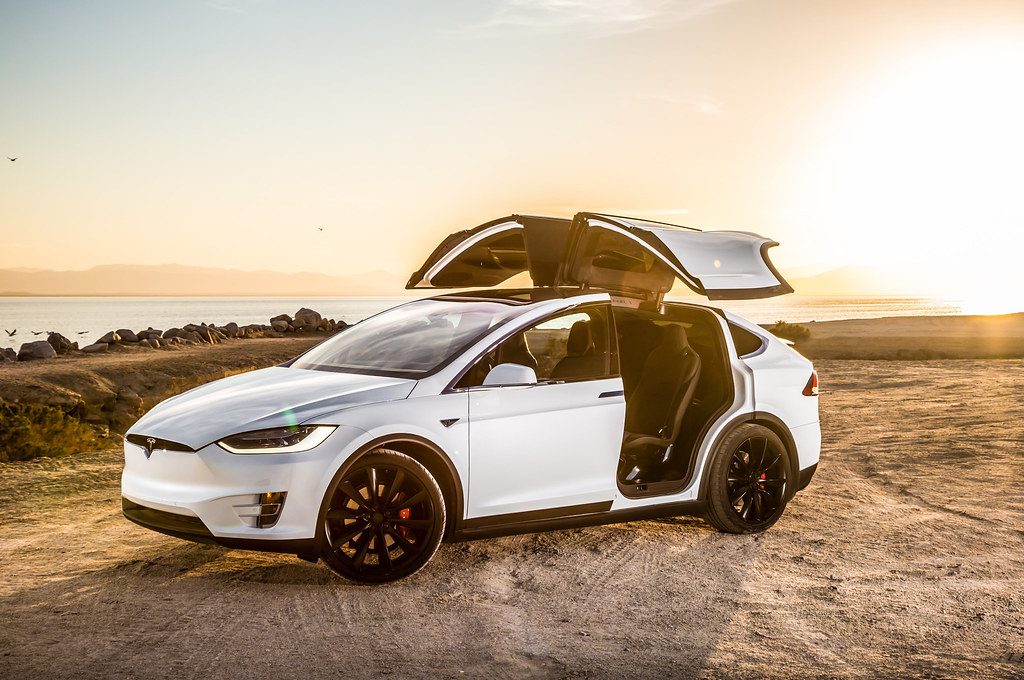 This model was the first Tesla compact crossover, made with an ultra-modern design. The car's interior is so spacious that it can accommodate seven people on three rows of seats. Comfort is successfully complemented by a functional dashboard with all the necessary control keys.
A vast panoramic windshield, door sensors for safe parking, an interior air cleaning system, and 100 km/h acceleration in 3.8 seconds make the model incredibly popular.
With a charged battery, the car drives for about 400 kilometers. You get an excellent car for all occasions in conjunction with a spacious trunk, an accessible compartment under the hood, and two powerful electric engines.
Ford Focus Electric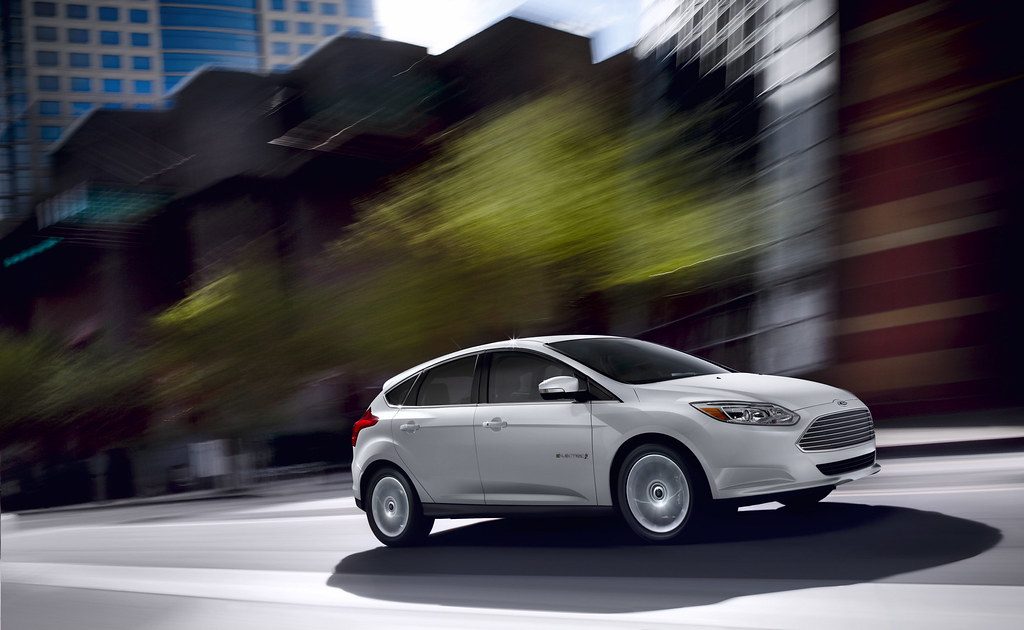 After the loss of interest among customers, Ford decided to remind itself of the most progressive electric car. This powerful vehicle boasts a reliable block of lithium-ion batteries, which provides 143 hp and accelerates the car to 136 km/h.
The battery allows the driver to travel 120 km on one charge. Also, the model has an intelligent Smart Gauge system that calculates the maximum distance for which the current battery charge is enough, while regenerative braking provides the maximum return on a battery charge and, at the same time, significant fuel efficiency.
If you refill the car at a particular station, a full battery's charge can be reached in 4 hours, from a standard outlet – in 8 hours. This hatchback is an ideal city car, saving a family budget.
Volkswagen E-Golf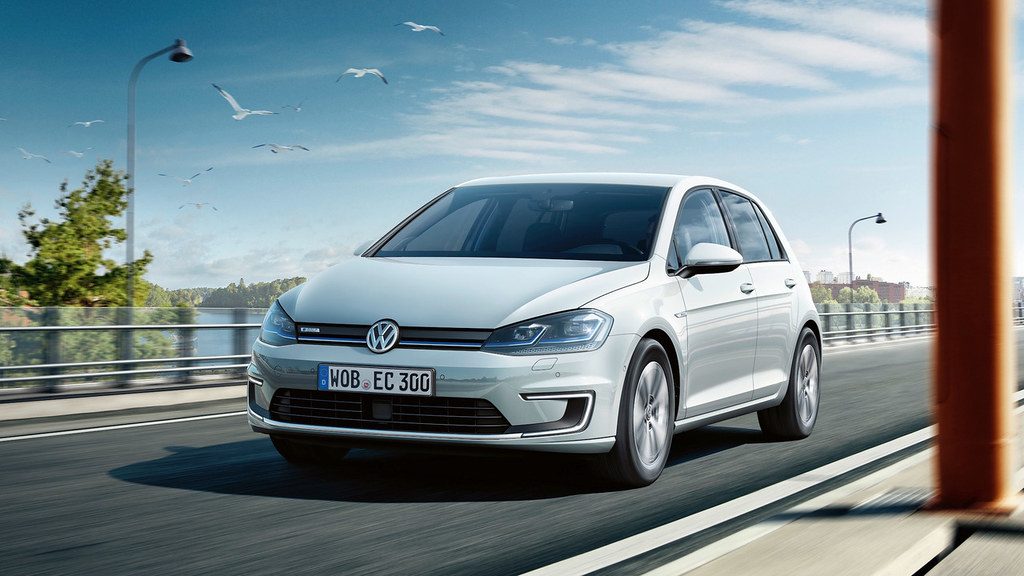 German engineers succeed in everything, whatever they undertake. A perfect example is the Volkswagen E-Golf model, considered one of the world's best electric vehicles.
This compact hatchback is suitable for family or small out-of-town trips. Engineers placed a 115-hp synchronous electric motor into the car and connected it to a unique German transmission. It provides 270 Nm and pleases the owner with intense and smooth acceleration.
Customers can trust this car because it's a long-proven model turned into an electric vehicle. Its power is enough to accelerate the maximum loaded car up to 140 km/h, and with the help of several operating modes, this car can drive 130 – 190 km without recharging.
A professional electric refill will charge up to 80% of the battery in just half an hour, while a simple outlet needs 6-7 hours. The model has a unique cooling system to avoid overheating the precious battery.
BMW i3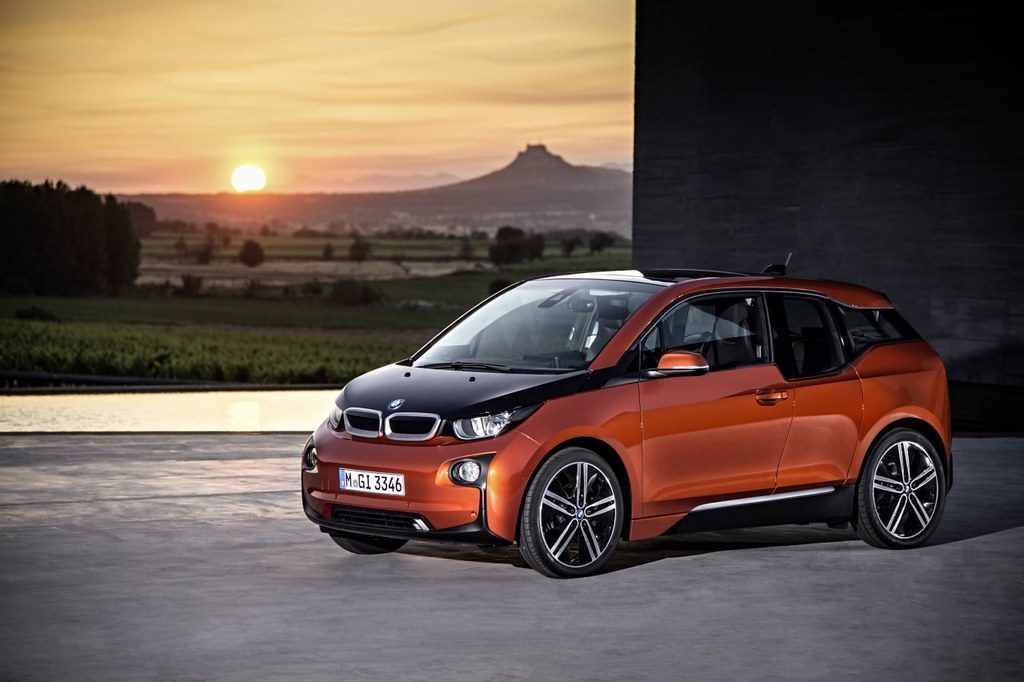 This compact electric car from the legendary German manufacturer is ideally suited for use in the city. However, the technical parameters allow it to have even long-distance trips in the presence of power stations for recharging on the way.
It's similar in size to the Ford Fiesta but has less weight due to the body parts made of carbon fiber and aluminum.
The interior and exterior of the model are incredibly modern and futuristic. On one charge, it can travel 130-180 km while developing a maximum speed of 150 km/h. The central feature of the BMW i3 is the possibility of equipping with an internal combustion engine, which won't have a drive on the wheels but will serve as a generator if the main battery is discharged.
Renault ZOE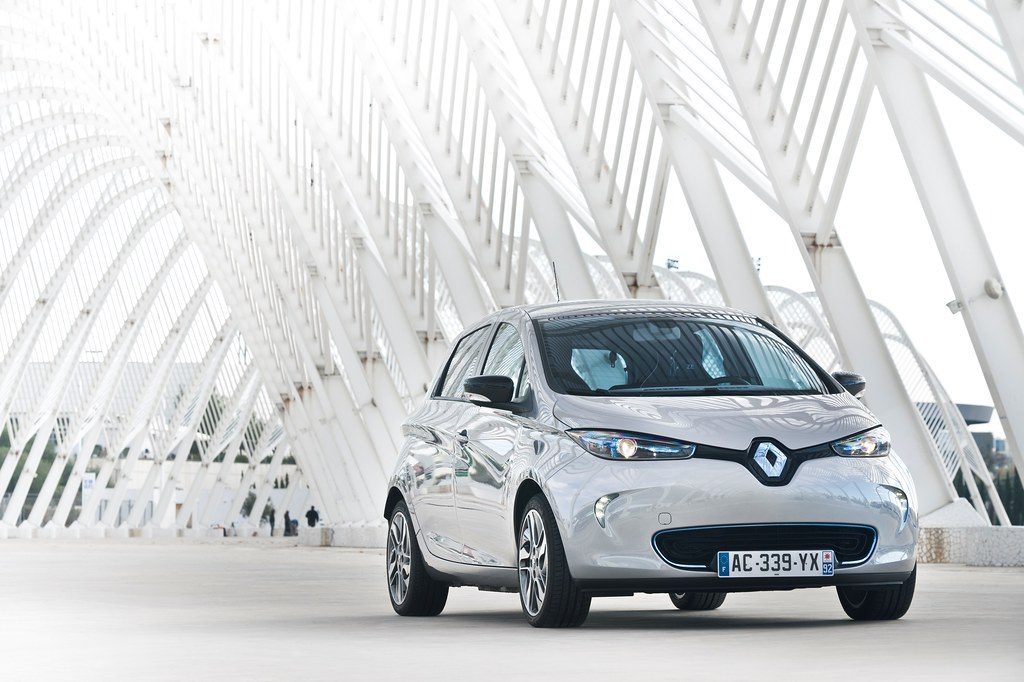 This small car is the flagship of the French Zero Emissions family. The model, presented to the general public as a concept back in 2009, has rechargeable batteries under its seats but is spared from the exhaust system. Thus, the trunk volume is 336 liters, which provides excellent capacity.
Despite the 88-hp engine, Zoe pleasantly surprises with its quick temper. The car accelerates to 100 km in 13.5 seconds, with a top speed of 135 km/h – that's why the car is considered to be too slow.
However, ZOE is a brilliant combination of practicality, functionality, and comfort. The only drawback of the car is the high cost. But even the price doesn't prevent the model from entering the world's top ten best-selling electric cars.