In this tech-savvy world, where technological advancements have peaked, there are many apps like Facebook, Instagram, Twitter, and many more, which have gained worldwide popularity in just a few years. These apps have become the need of an hour for the users as they serve the path to share information virtually and with anyone.
When we are talking about expressing thoughts, feelings, ideas, and experiences, there is no other best option than blogging. Blogging has become a trend for youth nowadays, and not only youth but corporate firms also use a blog for businesses. There are various blogging mediums available worldwide; amongst them, Tumblr is one of them. We will discuss some best Tumblr alternatives in the latter part of this article.
Now let's first understand "what is Tumblr?". You might be anxious enough to know about it. So, let's dive deep into the ocean of Tumblr to understand the terminology and its features and usage.
What is Tumblr?
Tumblr is usually a kind of social media platform and an application where you are free to express yourself by finding out your inner capabilities and strengths. In this platform, you can create a tie between your likings and present them virtually. Therefore, it is the best platform for establishing connections and matching your interests with large audiences.
Typically, it is a kind of microblogging and a website founded by David Karp in 2007. You can post videos, images, and other data in the form of a short blog. You can also follow other blogs and can also make it personal. It allows access to its features through the dashboard interface.
Key Notes for:
It is a type of social networking site that has its headquarters in New York, US. Its CEO is Jeff D'Onofrio with parent companies, namely, Yahoo from 2013-2017, Oath from 2017-2019, and Verizon Media from 2019. Currently, Automattic is the parent company. Its website is tumblr.com. Since August 12, 2019, it has been the leader of about 475 million blogs, and since January 2016, the website has had around 500 million visitors, which resulted in a drop out up to less than 400 by August 2019.
Like all other websites, Tumblr also has many alternatives that you can use to share your data and follow the relevant blogs as per your interest area.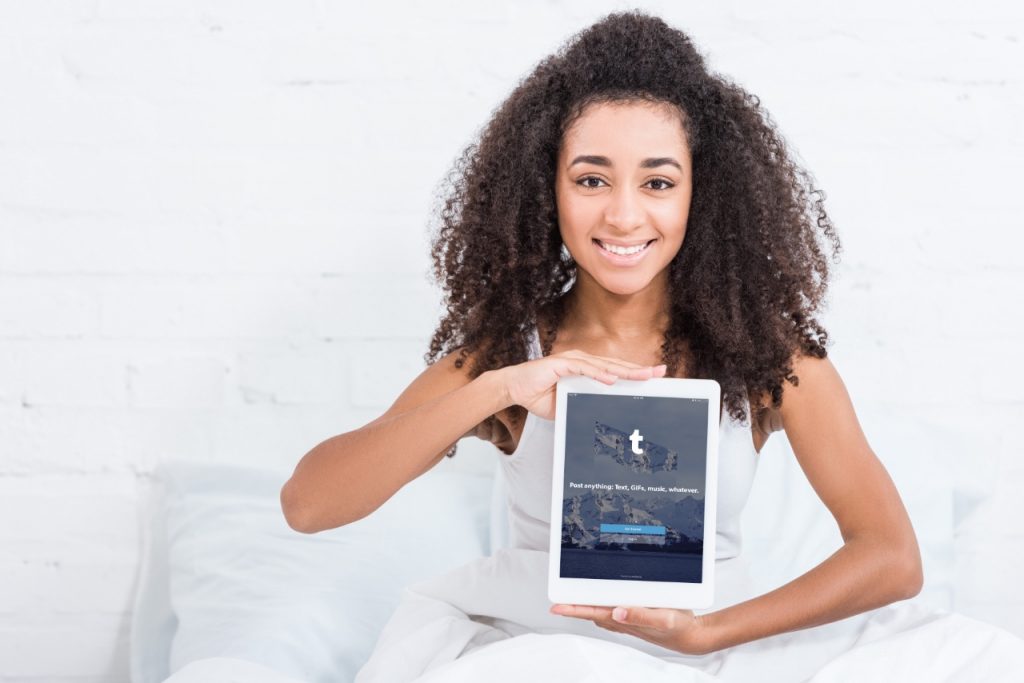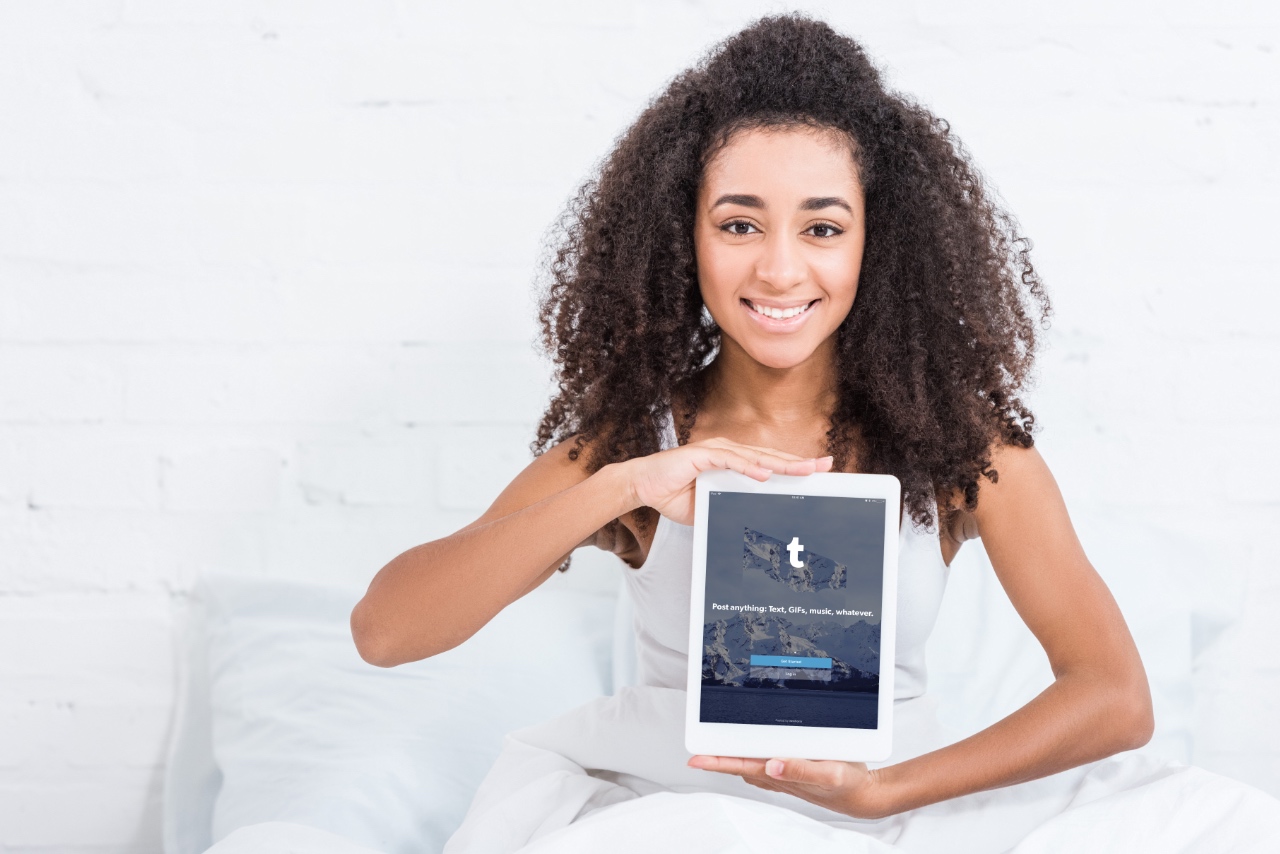 Best Tumblr Alternatives
Suppose you are searching for sites like Tumblr. See the given below are the best replacements for Tumblr or alternatives to Tumblr:
1. WordPress
Yes, WordPress is a good Tumblr alternative. It is the most famous website which is being used worldwide as a blogging platform. WordPress offers free services to the host of the website and is the most reliable Medium for exploring and expressing your interest areas. It is easy-to-use and has strict rules, and is highly controllable by the administrator.
Through WordPress, you get a chance to connect with the audience. It contains numerous blogs on a wide variety of topics. These blogs are establishing connections with the community and bettering the relationships with audiences.
There are diverse customization options that help users use plug-ins for multiple themes to add creativity to your blog.
PROS:
Open-source software.
Most reliable and has gained popularity.
Strict administration control.
Easy to monetize with AdSense and other alternatives.
AMP support.
CONS:
It cannot be obvious if your post has diverse topics, plug-ins, etc.
2. Blogger
This alternative to Tumblr is wholly owned by Google and used as a platform for users to show their talents, creativity, capabilities and express ideas, thought, and experiences. Blogging is the better replacement for Tumblr, although it has limited features. Unlike Tumblr, if you want to document your writings in a conversational tone, Blogger/Blogspot is best then.
It is simple to set up even for beginners who are not tech-savvy. As Google is the host of Blogger, there are certain features like Google account, AdSense, backed by Google.
PROS:
Its set-up is simple.
Google as a host.
AdSense generates revenue.
CONS:
Less plug-in support.
Limited themes.
No AMP support
3. Mastodon
It is an open-source microblogging that almost everyone most prefers. It is Open for all and contains individual servers. Mastodon follows a blue ocean strategy where exist no competitors as it serves the interest of everyone.
It is a dual combination of Twitter and Tumblr as it has an interface resembling Twitter and a communal medium, just like Tumblr. Mastodon has gained popularity after the restrictions placed on Tumblr, and many users have preferred it since 2019.
PROS:
It serves a large group of people.
*Loyal servers for diverse content.
It is Ad-free.
CONS:
Its start-up might be a little confusing and complicated.
4. Medium
Medium is the website best suited for you if you like to go through text-based content like creative writings, information, etc. In terms of quality, it is better than Tumblr. In addition, it has a feature known as the import tool, which helps in importing an existing blog from any other website.
It also offers a program to earn revenue, i.e., Medium Partner Program. You can join it and showcase your creative writing skills there and, in turn, generate income. The Medium does not help make social connections just like Tumblr, but it is beneficial for content writers, journalists, and those who have a passion for writing.
PROS:
Quality-based content.
Most Popular in less than 4 years.
Monetization is available.
CONS:
Cannot use owned domain.
Strict restrictions with no customization.
Monetization is limited to fewer countries.
5. Posthaven
Are you in search of a Tumblr alternative? You are in the right place, if so. Posthaven is a replacement, which is a paid-one, i.e., it charges $5 per month for an account comprising 10 blogs in each. It is a service that took a resolution to stay forever, as it will never be sold or inherited, as stated.
It includes blogs with passwords offering full protection, email notifications for every activity, and posts comprising videos, images, or audio. Posthaven is in the development stage of processing. Its downfall is that it is paid-one and nevertheless it offers even a free trial.
PROS:
Will last forever, as said.
Equilibrate features.
Posts will be permanent even if you become a non-user.
CONS:
No free trials.
Paid-one.
You can generate no revenue.
6. Ghost
It is a kind of microblogging that is open to all and allows users to post writing content. It is very simple to use. Based on Node.js, it is super fast and quick in terms of responses. Ghost has 2 variations:
A web-server hosted
A self-hosted
It is in the stage of development with enhanced functionality. It includes third-party apps and developer tools too. You can go for a 14 day Ghost trial to experience its speed and responses.
PROS:
It is fast and responsive.
It has a strong dashboard.
It allows the auto-format feature.
It allows collaboration in posting.
CONS:
It is not cost-effective.
It is under the processing stage.
7. Typepad
Typepad has gained popularity after being used by some popularly known ABC, MSNBC, and BBC to work as a host for their blogs. It is very simple to use and a better replacement for Tumblr. In addition, it includes various in-built tools that help you to analyze your blog stats.
It helps in driving traffic as it uses self-promotion as a medium to promote blogs on its own private network. It comprises CSS-based theme editing and Google Analytics. It offers a free trial with some payment also.
PROS:
Most reliable and well-known.
Can import posts from WordPress.
CONS:
Charges fees for plans up to $8.95 per month, but also gives free trials for it.
Unlike WordPress, it needs more enhancement.
8. Site123
Site123 is a personalized website that has all the essential features to impress you. Of course, it is not as good as Tumblr but offers many wonderful templates, which a Tumblr does not.
It offers flexibility through which you can create the website according to your need and choice. You can create even a business website, an eye-catchy blog, or a food website. It is entirely up to you.
You can use a domain name for your business website to increase the demand for your products and services virtually. It is inexpensive, and you need to pay zero cost to start it.
PROS:
Simple in usage.
Variety of templates it offers.
Option to create your own website according to your choice.
Use a custom domain name for online business.
CONS:
9. DeviantArt
DeviantArt, as the name suggests, it is for those who want to document their artistic creations. It is best suited for those who want to explore and publish artwork. Not only is it limited to virtual art, but only you can show your creations of art through it.
The most remarkable feature of it is that if your creativity enchants the audience's minds and reaches their hearts, your fan following will surely increase. A literature lover would surely create impressive fiction stuff. It has diverse topics, be it sensitive poems or fun-loving ones.
PROS:
Best for showcasing artistic creations.
You can explore more stuff about your interests.
Offers fan-fiction
CONS:
Lack of advancement tools needed for blogging
It is limited when it comes to sharing your stuff and creations.
10. Pillowfort
Pillowfort offers great resemblance to Tumblr, and it is the perfect alternative. It has reached the heights after Tumblr removed adult content. On this website, videos, content, You can post pictures. It is best suited for those who like to follow other's blogs.
As it is not fully established, you need to sign-up before joining it. You can only join through the link sent by the invitees to you and in closed beta. Many people think that it is an updated version of Tumblr.
11. Twitter
Twitter cannot be considered an alternative to Tumblr, but it is also a microblogging website with diverse features. It allows interaction with followers. Twitter can help share thoughts, give views, conduct votes to take a review of the public, and establish relations through communications with followers.
Twitter can let you know about the current events and happenings in the outside world through tweets, and you can follow whomsoever you like.
12. Newgrounds
Newground.com cannot be exactly considered a replacement for Tumblr as it is the best social media platform for users who love playing games, watching memes, movies, etc. This alternative has no strict rules and regulations to comply with; that is why it is the most lovable site by the users.
In this, the content is bifurcated into:
Games
Movies
Art and
Audio
It also enables the features of joining its community and matching your interests and talents with other users.
13. Ello
Through this Medium, all the designers and artisans can collaborate with the other designers and artists and follow them for great learning and improvement. Ello is a Tumblr replacement that enables you to join the community matching your interests.
It is simple to use and serves as a great medium of collaboration and learning with artists. However, it has fewer social features and benefits; that is why it cannot be said better than Tumblr, but learning-wise or forming a community, it is best suited for you.
14. Reddit
Reddit is also one of the replacements of Tumblr. It cannot be considered as a blogging website, but its functionality is the same. It allows users to share their posts in the form of links, images, texts, etc. Depending upon their posts, people give reviews. It can be both positive and negative too.
In terms of communities, it is the best. On this website, people get a chance to brainstorm on diverse topics. As a Tumblr replacement, Reddit will definitely reach your hearts.
These were some of the best alternatives to Tumblr.
Conclusion
Coming to conclude, I would certainly like to say that you need to opt for any of these replacements for Tumblr to fulfill your desires. Above mentioned alternatives of Tumblr will also give enhanced features and the perfect blogging mediums you are looking for. Apart from these, there is a wide variety of other alternatives you can search for, which would benefit you in one or the other forms.
Try out these Tumblr alternatives for sure.