There was a time when people used to start a blog as a hobby to share their interests or personal lives, like an online journal. However, blogging has evolved many folds since the last few decades and has become a professional platform for sharing one's experiences and educating others.
Writing blogs is an excellent platform to share your thoughts and knowledge with an online community, and bloggers worldwide also use it to share their career skills. But the advantages of blogging are not limited to here. More and more marketing, financing, and healthcare professionals turn to the blog to share their expert knowledge and connect with like-minded people and find new opportunities in their field.
There are many benefits of blogging, and you can also opt for it as a full-time professional career. A professional blog can bring many advantages to you and can help you advance in your career. If you are still wondering why blogging is important and the purpose of a blog, read on to find reasons to start a blog.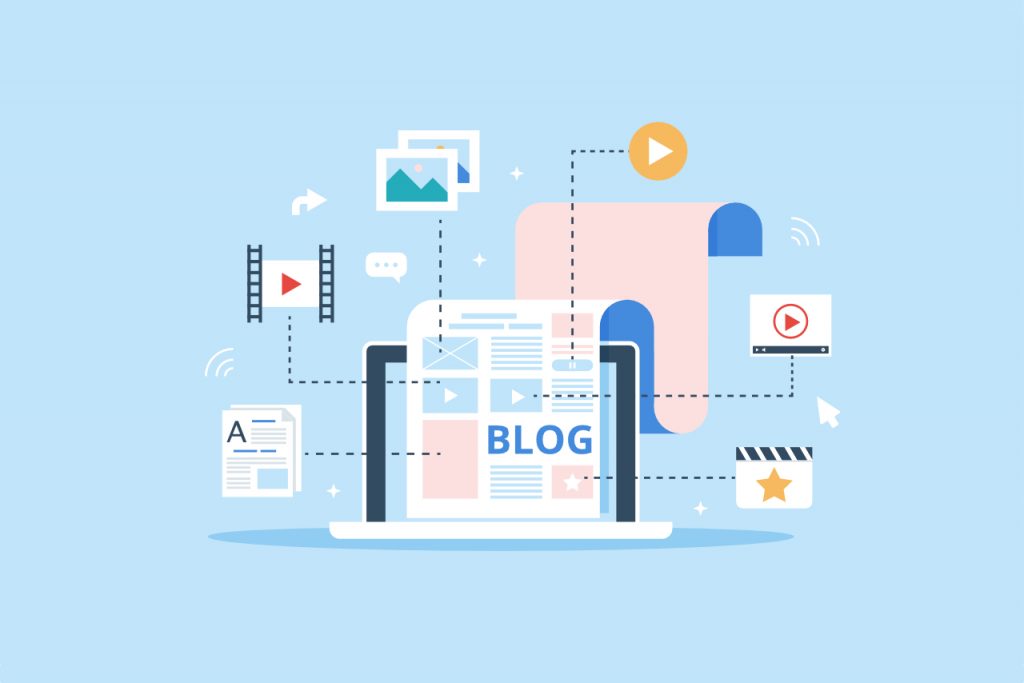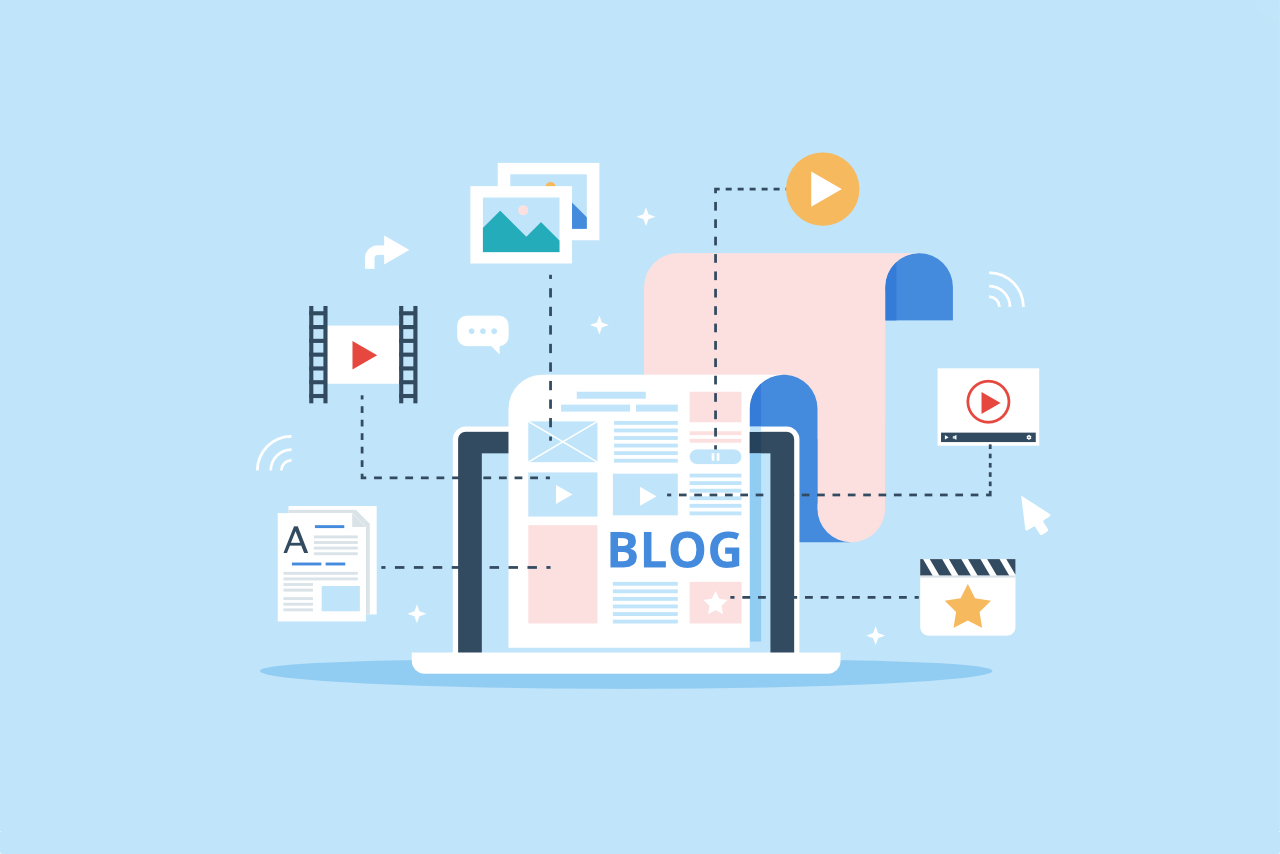 The Benefits of Blogging
There are many benefits of a blog. You can use your blog in many ways, and different blogs can bring various career opportunities. If you are serious enough to invest both time and effort in your blog, you can monetize it quite quickly and grow. Read what a blog is, blogging, and the purpose of blogging to become a successful blogger.
1. Prove Your Passion
Whether you love pushing the marketing envelope, you're a financial genius, or you want to share your health knowledge, blogging is a great outlet to express your passion and showcase your skills to the online community. People passionate about their work or hobby like fishing, photography, cooking, etc., can make a professional blog. The advantages of blogging don't stop here, and it will give you an exposure that you won't get anywhere else. It can also open doors for career advancements and connect you with like-minded people who speak your language.
2. Showcase Your Professional Skills
Think of a blog as a blank canvas where you can paint anything and share it with the rest of the world. Whether you are writing to find a better marketing job or want to put your nursing degree to work, the benefits of a blog are numerous.
You can write blogs about your experiences and show your expertise in that field. You can even share your journey to teach people about the dos and don'ts, give them tips and advice related to that field.
It will show your knowledge and skills of a specific topic. Doing this can boost your blog's readership if done in the right way. But it's not for all kinds of blogs.
For example, if you are writing a finance or healthcare-related blog, be very careful with what tips or advice you share with people. Some of them can put your readers and your career at risk.
3. Build An Online Portfolio
Some people blog to express themselves, and others to market their skills. A professional blog is a combination of self-expression, knowledge, and marketing skills, which gives you an excellent platform for building an online portfolio. So, if you're blogging for career advancement, your blog must look career-oriented and professional all the way around.
It means your blog must contain your skills along with history and knowledge related to the field of your expertise. You can also include your résumé as long as it is up-to-date, like your blog posts. Do this, and potential employers will have your updated skills and abilities on hand as jobs become available. It is best for freelancers who can quickly find new clients.
4. Connect with the Industry Professional
Staying ahead in your career takes a certain level of networking, and blogging is a natural way to stay connected to your industry. If you're looking to make new connections in your industry, you can share your professional blog with your social circles, attain readership, and quickly grow your online network. Whether your blog is about professional marketing, healthcare, cooking, photography, or finance, it can bring you the opportunities you never even knew existed.
As your readership will grow, it will find a way to connect you with other industry professionals. This online network growth can give you some positive results, like access to necessary tools or software, workshops, seminars, product unveilings, etc.
5. Share Your Knowledge
One of the benefits of a blog is that people, who have gained expertise in a specific field, can write blogs to teach others. They usually write about their journey and process when they were a beginner in the same area. It helps them document and avoid what mistakes they have made in the past. They can also teach others how they can prevent the same.
The bloggers also get an opportunity to learn more about their field while exploring new topics to teach their followers. Creating an educational platform also helps bloggers monetize their blogs by selling informational products and services online.
6. Make An Online Authority
One of the exciting benefits of blogging is, it allows writers to make their online identity/authority. When someone Google your name or blog, they can find all your content online. It is not only for individuals, but a company can also use a blog to build trust among their customers online. Your readership will continue to grow if you post accurate, relevant content and regularly update its information.
Readership also helps your blog attain online authority, so it's important to share your blog with your social and professional network. Likewise, an authority blog is also your gateway to finding more professional connections and new job opportunities.
7. Connect with New People
Connecting with new people through social media followers and newsletter subscribers is one of the benefits of a blog. These connections soon turn into friendship, and you get to know people you won't have met otherwise. People usually get surprised when they find a genuine fan base for their blog.
Engaging with your readers will also give you insight into your work and ideas for publishing new content. The people you connect with at the beginning of your blogging journey will stay the most loyal fans if your content doesn't lose value over time.
8. Make A Difference
Some people write to add value to society and make others aware of specific causes and issues. Depending on the blogger's interest, the topics can vary from political to environmental to social causes.
The blog is an excellent platform for discussing different reasons, sharing surveys/data, and getting people's support who share a similar mentality.
You can share suggestions taken by the experts and quote professional's views. The online audience appreciates this and takes more interest when the content includes the expert's point of view, solutions, and recent data.
9. Master Writing Skills
We all know the phrase, 'the more you practice, the better you become.' Similarly, regularly writing a blog is like practicing your writing skills.
The ones who constantly post on their blog know the scope of improvement in their article. They analyze their work regularly and keep on making changes to become better every day.
A successful blogger doesn't need to be a good writer. A blog's success depends on many factors, and publishing a well-written article is only one step towards reaching there. But to improve your writing skills, a blog is beneficial.
10. Gain the Technical Knowledge
Starting a blog isn't only about writing on your favorite topic. But it needs a lot of technical skills as well to maintain and grow your blog. To learn any of these methods, you don't have to be tech-savvy and necessarily know coding languages.
Many blogging platforms have a user-friendly interface with the simple concept WYSIWYG (What You See Is What You Get). It makes blogging for everyone. A user can read a written manual or watch video tutorials on the official website and other trusted third-party websites.
11. Learn New Skills
Blogging is also the best way to experiment and learn new skill sets, including a new language. If you are looking to become more skilled in learning and writing a foreign language, you can start blogging in that particular language.
It can help you to interact with native speakers through the comment section. Need to add new content regularly will push you to do more research, which will ultimately lead you to learn.
12. Earn Extra Money
The opportunity to monetize your blog is one of the benefits of blogging for business. Many successful bloggers started their journey by writing about a single niche. But as they gain expertise, they explore other fields and include different articles on their blog.
Writing about several topics may sound like a challenging task. In reality, it can bring many benefits. You will not only gain knowledge about various fields, but it will also open more ways for monetizing your blog. Blogging is a journey in itself that can open many doors of opportunity for a writer.
A beginner can also learn many things after starting a blog, like the dos and don'ts, to monetize a blog through ads, marketing strategies, etc. These skills will help a beginner become successful in the coming years.
13. Land A Job Offer Fast
Businesses now recognize the advantages of blogging and content marketing for boosting their product sale and reach customers. They are often on the lookout for bloggers or content creators who can create compelling content for their products. If you have built a strong network with people working on a similar niche, receiving a job offer won't take a long time.
14. Start Your Own Business
There are numerous benefits of blogging. People often start blogging as a hobby but end up making it a full-time business.
The biggest advantage of business blogs is that they can quickly turn into a well-paying business. But you have to publish relevant content regularly and utilize digital marketing strategies well.
Not all blogs can turn into a successful business. However, if a blogger is passionate and serious about his blog, he definitely can achieve success in this field.
15. Market Your Business
In today's digital age, having a static corporate website isn't enough to generate revenue. Those days no longer exists when having a website and Ad on TV were the only means of marketing.
Nowadays, there are endless benefits of blogging for business. If a company and entrepreneur want to beat their competitor, they don't need any more reasons to start a blog. It can help them market their brand and product.
A blog can also help them get online visibility plus grow subscribers and leads. Creating valuable plus creative content to give the reader an insight into the product will help the company grow online authority, ranking, and traffic.
A company can also add a guest post on other blogs and ask them to review its products. This method can bring additional customers to the company's official page.
16. Reach Targeted Audience
Google regularly indexes fresh content posted on a blog. Each well-written blog post can rank on a specific keyword that will ultimately attract the target audience. There are typically two types of keywords – commercial, which attracts customers, and non-commercial, which attracts information seekers.
Utilizing these keywords can help both writers and businesses to garner potential audiences. A company can use both keywords on its static website and blog posts to attract both kinds of customers.
This audience can help new companies to bloom in less time. A writer can also gain readership by following the same.
17. Online Visibility
Today, most businesses have blogs to expand their online presence and connect with customers. They can also make people aware of what they sell and promote their brand by giving information like their products' prices, specifications, certifications, etc.
Scope for generating online revenue is also one of the benefits of a blog. Companies can even use content marketing strategies to generate leads and get immediate results. Updating content regularly and sharing accurate information is also necessary to gain trust from potential customers.
Summing-up
The benefits of blogging are numerous, and it can help both business and a writer in various ways. Blogging will help you to showcase your professional skills and impress recruiters to land high-paying jobs. The beginners looking for reasons to start a blog can read our article on why hobby blogging is still relevant and learn how to start a blog.
You can start blogging with Google Blogger or WordPress. By the way, which is better, Blogger or WordPress?
Don't forget to share these benefits of blogging with your friends.