With the rapid advancement in digital technology, all over the world, businesses are leveraging the suitable digital channels and online platforms to reach out to a broader audience and improve brand visibility. It becomes easier to create rich awareness of your brand in an effective way when you have several valuable platforms in hand. With a strong brand value, a business can efficiently drive success and stay ahead from the potential competitors both in the traditional and online market.
What is Branding?
Branding is one of the most effective and result-driven marketing practices, which aids a business to create a name, design, and logo that are unique and facilitate customers to identify your business quickly. A super-effective strategy to brand your business can offer you a significant edge to stay ahead of your competitors in the highly competitive offline or online market.
Without proper branding, it isn't easy to drive business sales and revenue on investment. It is imperative to brand your business in a way that reflects the industry and service or products that you manufacture for your customers. Planning and implementing a productive strategy can help your company to gain more popularity and drive the attention of the potential and existing customers significantly fast. Over time, it becomes easier to recognize a business when it has a completely different and eye-grabbing symbol, name, or logo. There are several aspects that one needs to take into account for branding a business. However, logo design plays the most crucial role in optimizing brand visibility, apart from online and offline business promotion, services to customers, building reputation, and public relations.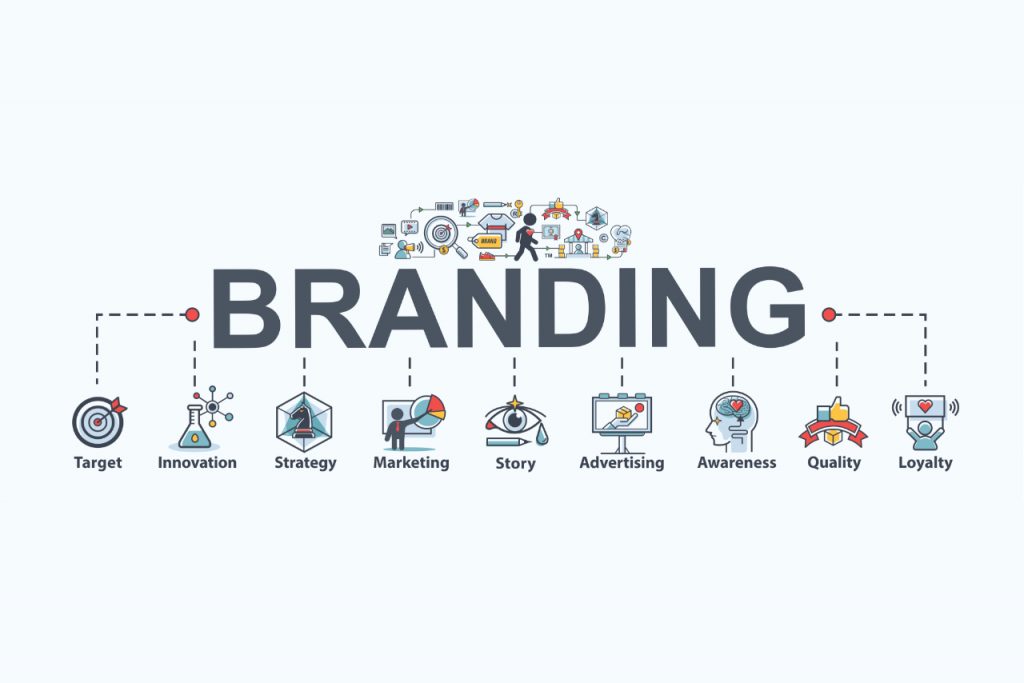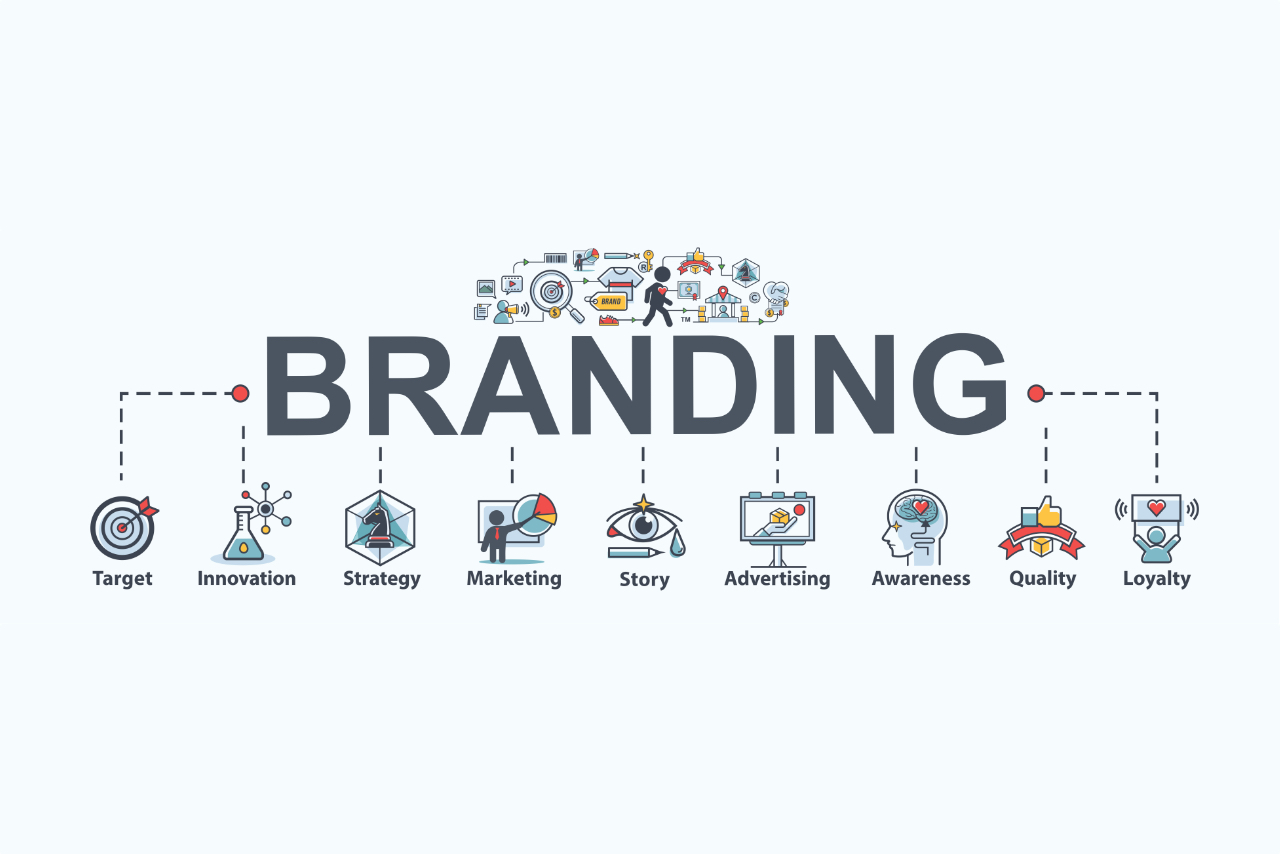 Why Are Logos Important for the Brand?
A logo is considered to be the foundation of a brand. Having a unique, prominent, and fascinating logo can instantly drive the attention of the consumers towards a business. Hence, it is essential to create and design a logo which enhances brand visibility and boosts recognition both in the traditional and digital market. With a creatively designed logo, it is easier to make prospective customers and clients realize that your business deals in a specific vertical, has a good reputation in the market, and offers top-quality services or products. It will be more accessible for your customers to perceive you and differentiate your products from the competitors in the market without any difficulties.
Top Things to Consider while Designing a Brand Logo
While designing a logo of your brand, make sure to get in touch with a proficient logo designer to build a mesmerizing logo. It can drive a positive impression effectively and make your brand memorable significantly.
Choose and select the colors, fonts, and shapes that best suit and convey a robust message to your targeted customers and prospective clients.
Communicate all you need to the logo designing expert to ensure that the final output comes out what you chalked out in mind.
Make sure there isn't a single element in the logo, which creates confusion in the customers' minds from perceiving the nature of your business.
The Importance of A Logo
With the inception and advancement of powerful digital media channels and platforms, it is becoming essential for any business, regardless of its size and scale, to have an exciting and unique logo. Logo enhances branding and fosters a brand to drive success better than its competitors, be it in the traditional market or online market.
Drives attention quickly
A logo efficiently operates the attention of a potential customer and creates interest in his or her mind about a particular brand. Design a logo for your brand, which voices the nature of your business efficiently to all the customers.
Creates impression fast
A logo is significantly responsible for creating a strong impact in the mind of the potential audience at the very first notice. So, design a unique and distinct one, to drive interest in the prospects.
Builds Identity of a business
The targeted customers will develop a clear idea about your brand just by identifying your logo. It is imperative to integrate your logo on website, social media profiles, promotional merchandise, business cards, letterheads, billboards, leaflets, flyers, and all other tools that you leverage for marketing your business. You will be able to drive customers' attention and loyalty significantly quickly by branding your business comprehensively.
Makes a brand memorable
A business may boast hundreds and thousands of customers, yet one cannot identify the brand if there isn't any logo. Hence, if you are eager to build a robust branding strategy, consider designing a logo. It helps customers to identify your brand and boost the brand's recall value. One may forget the name of your company if they aren't associated with years. However, an aesthetically eye-soothing logo can instantly facilitate an existing customer to recall your brand and their memories associated with your company.
Boosts brand visibility
The prominent presence of your brand logo everywhere in your online and offline marketing materials can effectively help you to increase the visibility of your brand. As you keep on implementing effective online and offline marketing strategies, the existing and as well as the potential customers would become more familiar with your logo and equally with your business.
Helps your brand to stay ahead of the competitors
A unique and eye-grabbing brand logo, you can easily convey your message to your audience. Also, a brand logo aids in separating your products or services from the competitors effectively. The consumers will be more likely to put their faith in your brand if they feel connected to the logo at the very first sight.
The Importance of Brand Building in the Digital Age
Establishing your brand in a top-notch way in modern times requires you to remain competitive and provide efficient services or top-quality products to a wide range of customers in the traditional and digital market. Branding your business can significantly drive immense recognition, awareness, visibility, leads, and profits. Over time, by implementing result-driven branding strategies and consistently incorporating effective marketing techniques can make your brand noticeable, credible, and reputable.
You stand out in the competitive market
When you are going to start a business, make sure to focus more on branding from the very first stage. Create productive branding strategies and implement the same to drive targeted customers from the traditional and online market. It won't be a problem for you to succeed and drive significant profit effectively, despite massive competition in the markets, when you have a solid strategy to brand your business successfully.
Boost credibility of your business
Establishing your brand in a clear-cut way and having an extensive presence across the social and digital platforms, it will be easier for you to gain credibility eventually. With a result-driven branding strategy, you will be able to serve your customers efficiently and meet their needs in a quick time. People will rely more on your brand and consider your brand as a prominent one in the market.
Increase service or product price
Being a business owner, you need to put a cost-effective price for each product or service you offer to your customers. Over time, the customers will become more loyal to your brand because of the rich-quality goods or productive services that you deliver. You will gain business traction slowly and steadily. Providing a satisfying service to your customers will help you to drive more respect and authority. Once your target and existing customers understand the quality of your brand's products and services, they would be more likely to purchase the same even when you increase the charge or price.
Drive highly-reputed clients
You may never know how and when a small business becomes famous. The only process to ensure you drive reputed clients and makes profits is to focus more on your branding. If a similar company finds your brand more appealing and captivating, then that business would be more likely to work with you. Your brand strategies can drive ideal clients efficiently.
Launch new products or services
Once you have earned a name and substantially established your brand, there is no reason to look back other than moving forward. If you take a good note of all the materials that you produce and deliver are consumed in significant numbers by the customers, then consider launching new products and services to make them meet their other needs smartly. As they have faith in your brand, they are more likely to buy the latest products and services from you rather than your competitors whenever they will have a requirement of the same.
With the evolution of technology, branding a business has become more critical to drive the attention of the targeted audience from the online and traditional markets. By implementing modern branding strategies, you will be able to keep the existing, and potential customers engaged more in the online store. Branding a business can play a significant role in escalating visibility and reputation over time. You will grow your business and have a rich base of loyal customers by solidly establishing your brand in the digital age.