One day as you open your Snapchat app, it asks you to enter your username and password. And you start thinking, what happened? Also, you see an alert saying the user or username is not found. Fair chances your Snapchat account got deleted. And you question yourself why Snapchat deleted my account for no reason.
If you cannot log into your Snapchat account, it doesn't mean it got deleted. But you can't ignore the possibility of account deletion. Perhaps, you accidentally deleted your account and forgot, or the Snapchat team did for some reason.
When you sign up for a Snapchat account, you adhere to their terms of service. You are also expected to follow their community guidelines. If you spam their community, Snapchat can delete your account. Unfortunately, Snapchat deletes your account without prior notice. In addition, phone number or email verification is mandatory. So, it's another possible reason why Snapchat deleted your account.
To keep their community clean and spam-free, Snapchat keeps deleting accounts. That's why Snapchat deleted your account. Read our article to learn all reasons – "why is Snapchat deleting accounts."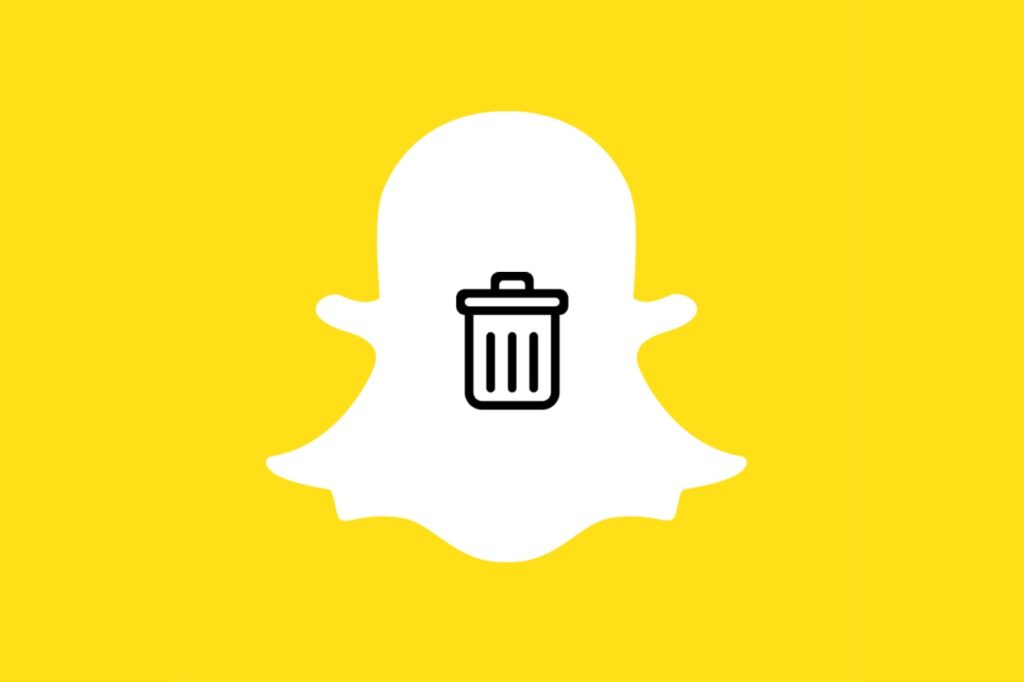 Can Snapchat Delete Your Account?
Yes, Snapchat can delete your account for justified reasons.
Snapchat is hungry for user engagement and promotes its app extensively. Therefore, deleting an account for no reason can be questionable.
Why Did Snapchat Delete My Account?
Infringed Copyrights
Snapchat expects users to follow community guidelines and rules created by Snap, Inc and its associates. When someone violates these guidelines or Snap Inc.'s intellectual property rights, their account can be terminated without warning.
Similarly, never infringe other users' intellectual property rights or copyrights. Always take their consent before using their content for yourself.
Created More Than Two Accounts
You can create only two Snapchat accounts. Possibly, Snapchat deleted your account because you logged in to more than two accounts on your phone.
Most people want to keep their personal or business accounts separate. So, you can use these accounts on different phones. It is the safest trick to keep your multiple accounts active.
Uploaded or Sent Malicious Content
You violate Snap Inc's terms of service when you upload or send malicious content or link to users that contains malware, viruses, or a code that can hack into someone's Snapchat account. Therefore, Snapchat permanently deleted your account for uploading and sending spam content on the platform.
Fake Account
You can't impersonate someone else on Snapchat. It is against Snap Inc's terms of service. So, if you run a fake account, account deletion is sure.
Unverified Phone Number or Email Linked to Your Account
Phone number or email verification is necessary to use Snapchat. An unverified account looks suspicious. So, you can link and verify a phone or email address to your account.
Snapchat temporarily locks your account until you verify your account with a phone number or email. If you fail to do, Snapchat deletes your account.
Inactive Account
Unsurprisingly, Snapchat might delete your account if you are inactive for a long time. Users also get the option to deactivate or delete their accounts. If you delete your account, you can recover it within 30 days. After 30 days, you can't recover your account.
Violated Community Guidelines
Snapchat's community guidelines focus on what a user can post and how someone can interact with others. If someone doesn't adhere to community guidelines, their account might be deleted.
Following are some additional reasons why Snapchat deletes accounts –
Harassed or Bullied Other Users
You can't share screenshots of a private chat with other friends. Similarly, you can't share someone's snap without their permission or contact someone who has blocked you on Snapchat. Such activities are considered harassment or bullying on Snapchat. So, your account can be terminated.
Posted Violent Content
When you post and promote violent content, Snapchat deletes your account. Snapchat is intolerant in such cases.
Posted False Information
Snapchat allows posting content, but spreading false or misleading information is forbidden. This activity puts your account at risk of deletion.
Spread Hate
Any discrimination against other users will cost your account. For example, you can't support terrorism, racism, extremist groups, or violence against specific people on Snapchat.
Promoted Illegal Activities
Snapchat's community guidelines are also against crime and unlawful activities. For example, if someone promotes or sells illegal drugs, tobacco, alcohol, firearms, or counterfeit goods, their account will be permanently deleted. Gambling and betting are also not allowed on Snapchat.
Posted Sexually Suggestive Content
Sexually suggestive or explicit content is strictly prohibited on Snapchat. After posting adult content involving a child, Snapchat will permanently remove your account.
Linked Your Account to Unauthorized Third-party Apps
Snapchat users can only use authorized third-party links or tools. If someone uses unauthorized third-party tools, links, or material, their account may be temporarily locked or deleted.
Accessed Your Account Using Third-party Apps
When someone logs into their account using third-party apps, Snapchat can deactivate their account. So, never access your account through an unauthorized app. If you do it the first time, then your account may be temporarily locked. But, after several attempts, Snapchat permanently locks your account.
Automated Engagement
Snapchat is against the use of bots and automation tools. If someone uses bots to interact with other users, their account might be removed.
Attempted to Modify Services or Features
Maybe you tried unauthorized access to content filtering services to solve your purpose. Is it true?
Snapchat has many features to enjoy the community after creating an account. However, it doesn't allow modifications that trouble other users.
That's how you didn't follow Snapchat's terms of service.
How to Restore A Snapchat Account?
As Snapchat deleted your account, you can't restore it. But you can raise a request to the Snapchat support team. Perhaps, they will help you restore your account. Snapchat recovery apps are another option to recover your account. Here are simple steps to unlock your Snapchat account.
Snapchat has 30 days grace period to recover a deleted account. Unfortunately, no one can help you recover or restore a Snapchat account after lapsing this period. The only option you have, create a new account.
Takeaway
Now, you have an answer to your question– why did Snapchat delete my account? Snapchat is deleting undisciplined or inactive accounts. So better not to violate Snapchat's ToS and community guidelines. Always have healthy interactions with your friends. Otherwise, you will lose your data and account.
FAQs
Why did my Snapchat get deleted?
Your Snapchat got deleted because you didn't adhere to Snapchat's ToS and community guidelines.
Snapchat deleted my account. Can I get it back?
No, you can't recover it. After 30 days lapse, Snapchat permanently deletes an account and its data.