Before coming across some best and funny Kahoot names for boys and girls, let's get a short overview of what Kahoot is?
Kahoot is a kind of magical and fun-learning application that helps the students learn more easily and simply through games, quizzes, and polls. It helps teachers and educators across the globe create learning interestingly by creating games within a few minutes.
It is a very engaging platform for the students. Each student participates actively in the games and learns a lot from Kahoot. Kahoot is used by all kinds of educational institutions, whether schools, colleges, or universities. It is a very helpful virtual tool nowadays. Kahoot helps in the creation of multiple-choice quizzes also.
Kahoot allows the visibility in the flexibility of names to the other users. Before coming to the list of cool and trendy names, let's get some insights about changing the name on Kahoot?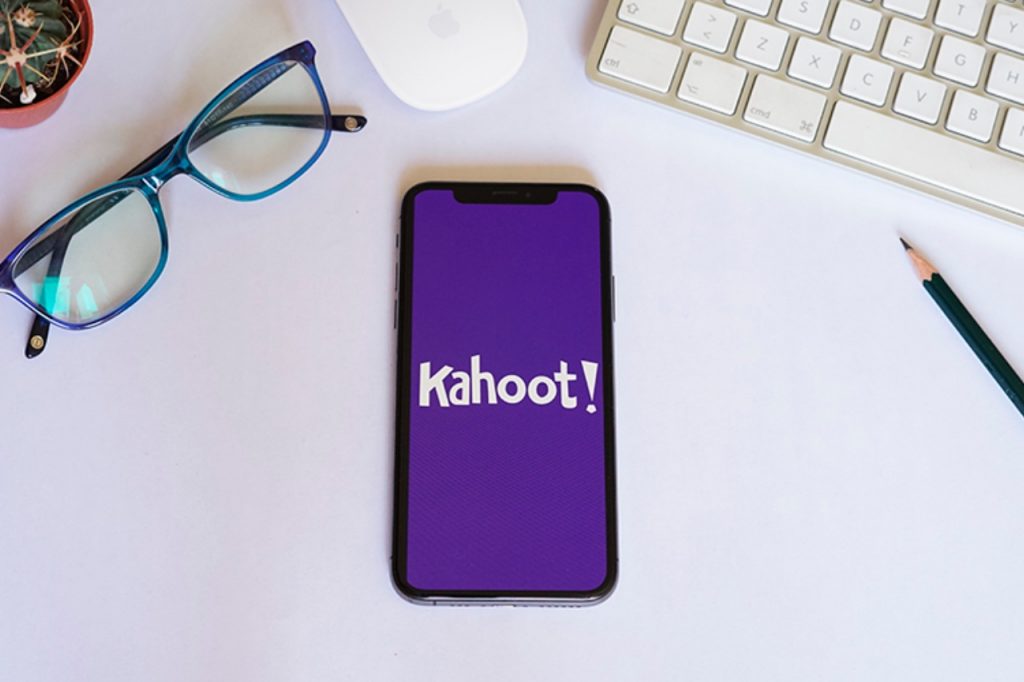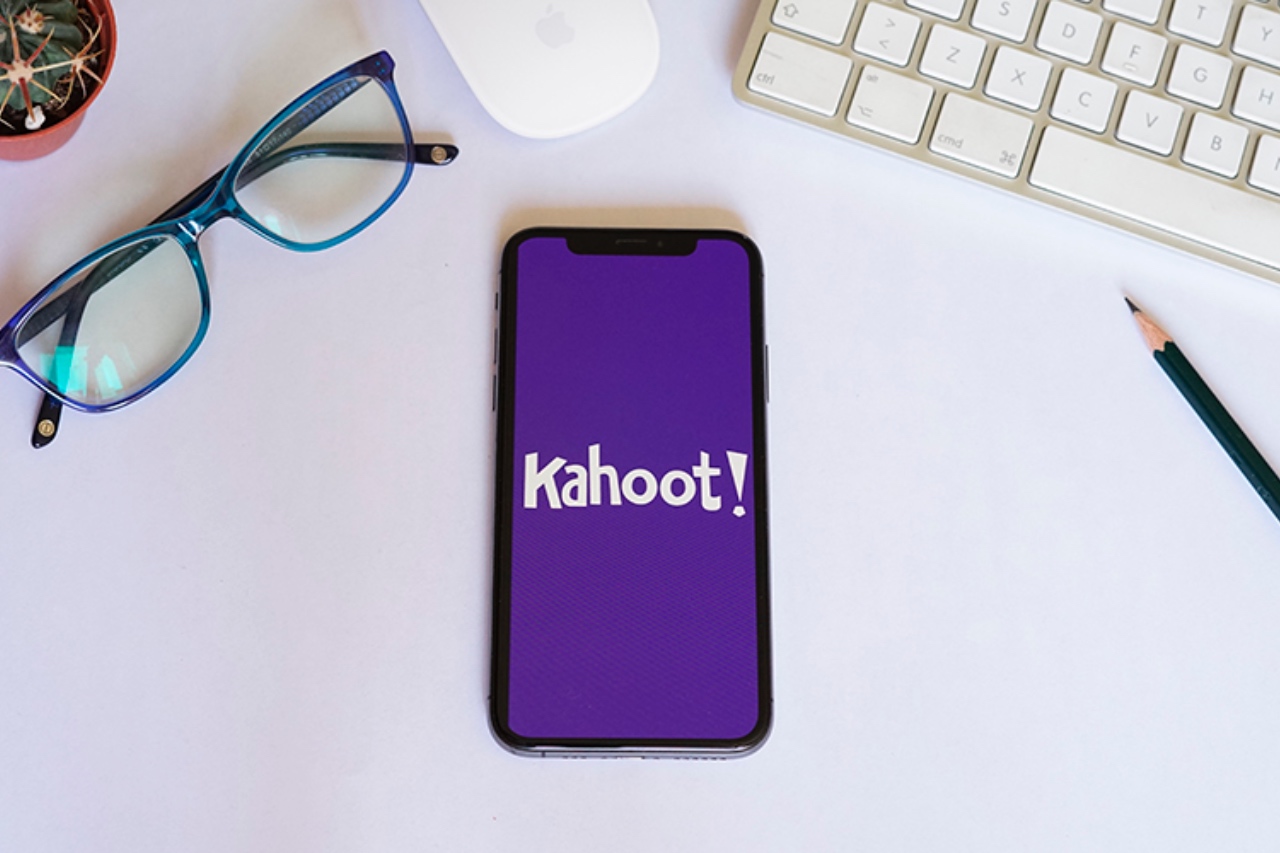 How to Sign Up for Kahoot?
You can create a Kahoot account using your email ID, Google account, Microsoft account, or Apple account. If you sign up using Google, Microsoft, or Apple account, it does not require you to remember your email and password.
Creating a Kahoot account on your smartphone is a three-step process. We recommend signing up using a Google account. You may also go with your choice.
Steps to sign up on Kahoot are-


Next, press the "Sign up" button.


Enter your date of birth and press the "Continue" button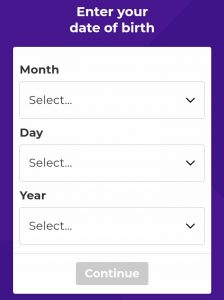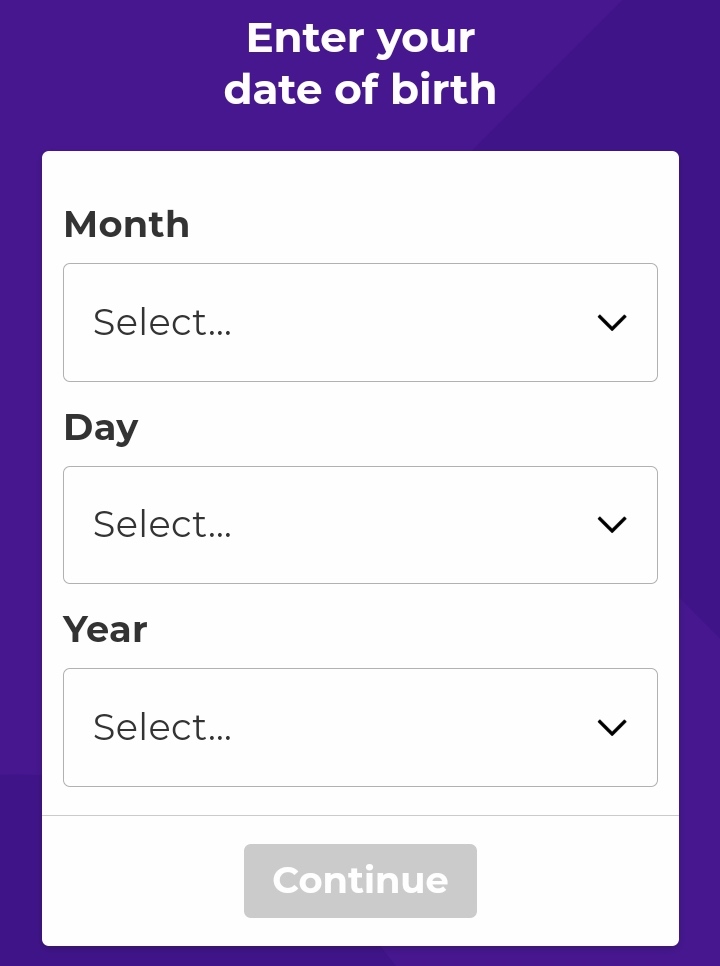 On the next screen, enter the Username in the given box and press the "Continue" button to create a username.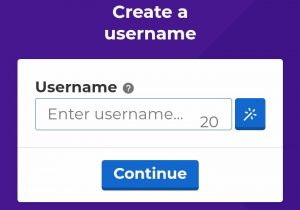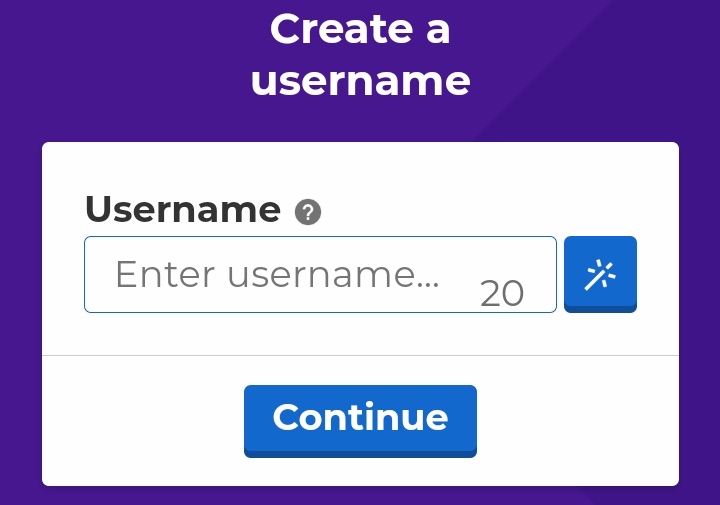 Now, you may sign up to create an account using any of the following methods-

Sign up with your email
Continue with Google
Continue with Microsoft
Continue with Apple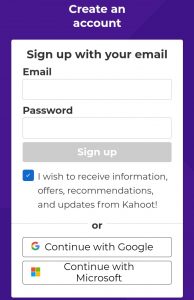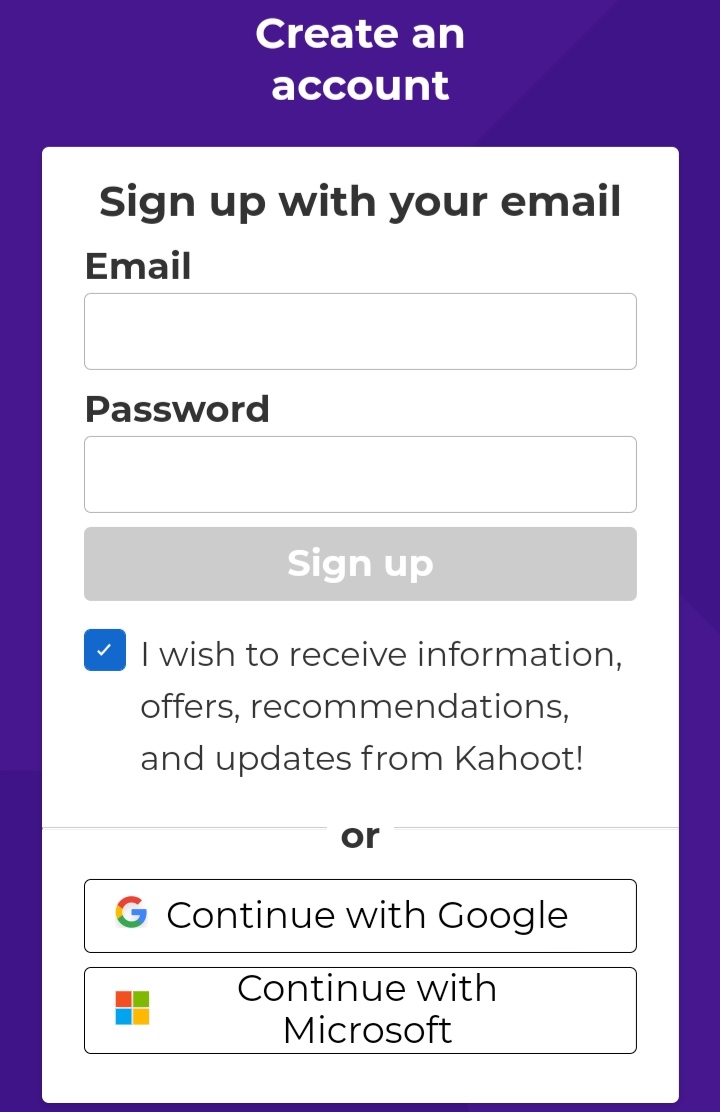 We prefer to sign up with a Google account. Choose a Google account.
How to Add Your Name on the Kahoot!
Add your name on completing Sign up on Kahoot. It is no more a complex process. You can easily do that by following a few simple steps:
After clicking on the "Continue with Google" button, sign up process will complete. There is an option "Add your name" with a pencil icon.
Click on "Add your name" with a pencil icon.


Tap on "Add your name" with a pencil icon. A pop-up box "Add name" will open.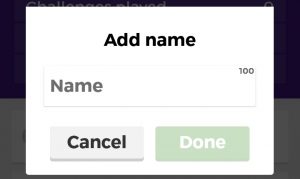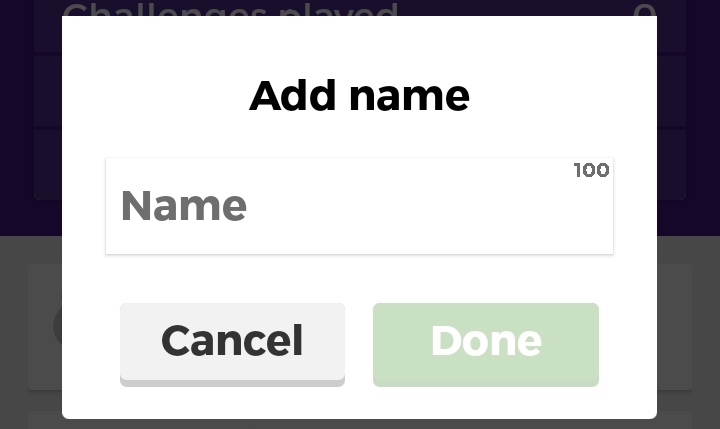 Enter a funny Kahoot name of your choice or your real name. It is all up to you.
How to Change Your Name on the Kahoot!
Follow the below two steps if you don't have the Kahoot app on your mobile and have an active Kahoot account.
Firstly, download the Kahoot app on your phone.
Then, open the Kahoot app.
If the Kahoot app is already on your smartphone, then a registered user may follow these steps to change the name (Not the username; name and username are different.).
Click on the profile photo on the left side of the screen on top of the navigation menu.


Then, click on "your name" just below your profile picture.


Lastly, select and enter any of the trendy and cool Kahoot names of your choice from the tables given below.
Before you proceed we advise you never to use inappropriate Kahoot names to keep the community clean.
Funny Kahoot Names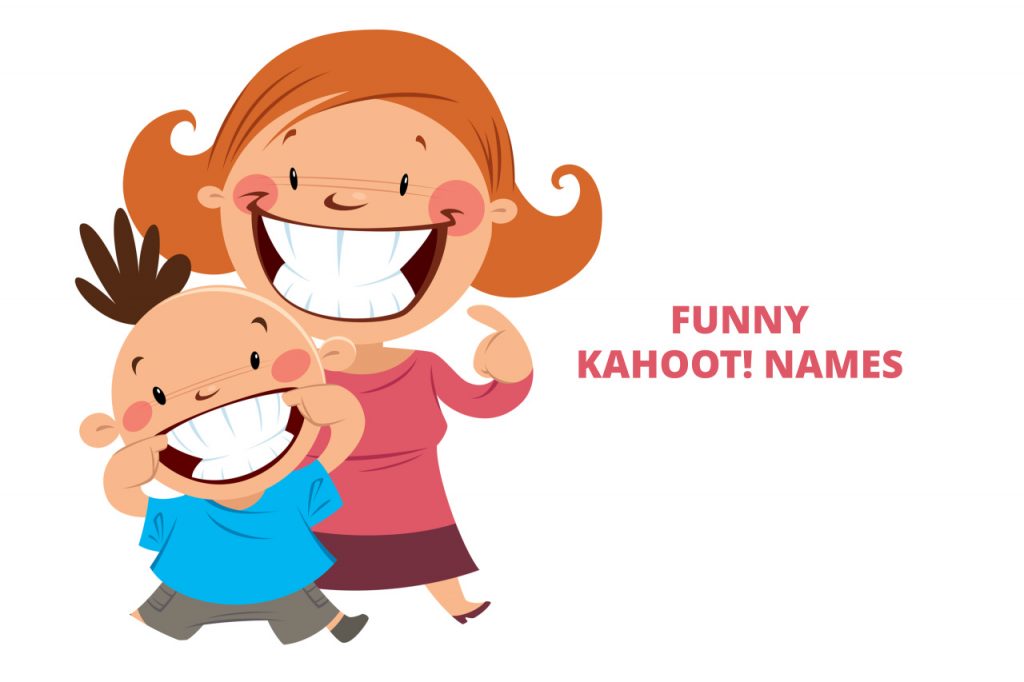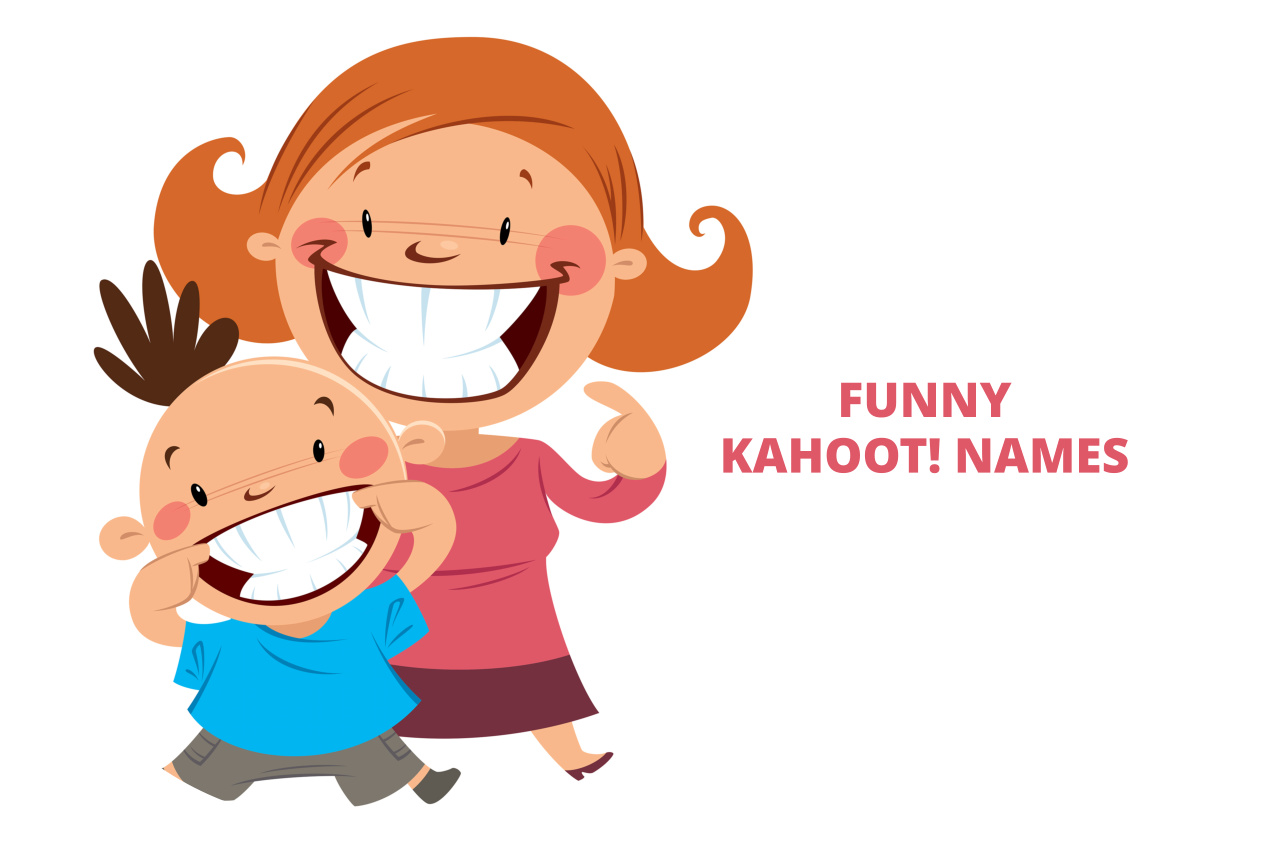 Exploring cool and funniest names for Kahoot! Do you want some funny Kahoot names for school? You have landed at the right place. We have made a complete list of names that will give your profile a unique personality and a sense of amusement to anyone looking at it. No one wants to end up with names like ABC or XYZ; instead, they want something amusing and entertaining. Given below are the list of some funny names for Kahoot for both boys and girls:
Funny Kahoot Names for Boys
NinjaMaster
HumanThor
FrozenCaptainAmerica
Dr.Sinus
DinosaurIsAlive
YouHaveAMissedCall
Mr.D
ThisIsMyLastGame
PotHead
Ben2021
Mr_SoyaBeans
MorningOwl 🦉
JamesPond
HairyPottah
BoyNeedSpace
eXMan
GreasyBear🐻
SomeHandBoy
PizzaToppings
ObamaKnowsIt
FeMan (Iron Man)
PalakVeer (Baalveer)
IndianMangoMan🥭
SabukaDana
FrontStreetBoy
Mr.Puzzles
GameLoading…
McDonald Duck
CountAgain
PokeMeNot
TheBoyWhoLived
JackWithPill💊
SleepyBird
RichieNotRich
PlayLikePro
ShrekHasPrincess
SleepingBeast
LearningInProcess
HiltlerWantsPeach
KahootTheHunk
RollerCoaster
KahootTheGravity
HulkSmash
BurpyMonster
SherlockHoles
SorryShaktiman
SharmajiKaLadka
AladinKaChashma
ConnectionLost…
Nachococheese
KingFoodPanda
FunPitara
KahootBie
🥶🦷
LaughterKing
KartootKahoot
FishieFish
ScribblySpark
FunGrabber
FlippyFlops
KiddosKlub
AmericanNuts
ButteryCandy
NuttiesCouch
Joe Foe
Homer Joy
AngryBert
Treasure Hunt
ExtraDelight
DancingBear
YouKnowWho
MajesticLook
UnderTaker
KahootTheRockstar
Cool Bachelor
Buttery Candie
AngryBird🐦
AngryFart💨
Funny Kahoot Names for Girls
CindrellaWantShoeBack
LadyLeader
BeautyFool
MissSparkles✨
GirlCanKashoot
MicroMice
PuffyNose
EndThisGame
Pink_Pepper🌶
Sonpari
LovieDove🕊
SharmaJiKiLadki
WitchPlease
ProGamerGirl🎮
FluffyPanda
TruthandFair
BirdLady
DontBlameMe
PrincessNeedsNoPrince
MagicalWings
Bunnie Bun
AlexaIsPlaying
CookPu
FairyTail
KahootKiRani
Senorita
LetsPlaySiri
GurlPower
ShortHairRapunzel
Choco_Cookie
KahootLove
SweetyPie
AdorableSizzler
GlitteryNose
SnowLady☃
SunShine🔆
GirlyBeauty
HauntTheMagic
LadyLove
GracieLeader
CheesyLover
TweetyTweet
ElfishGurl
SuperGirl
MystifyGlass
PinkIsPowerful
RalphIsWreakingIt
👻Buster
🎤gurl
❤🕊
SmellyShally
BumpkinPie
CheesyPizza
SleepySleeperson😴
PapaKiPari
SaraBehen
Parle_Gurl
ChocolateFries
TotalChips
InstantQueen
Silk
BlueberrySmoothie
CozyBarbie
CinderellaUmbrella
Cinderella
LovieDovie
Best Kahoot Names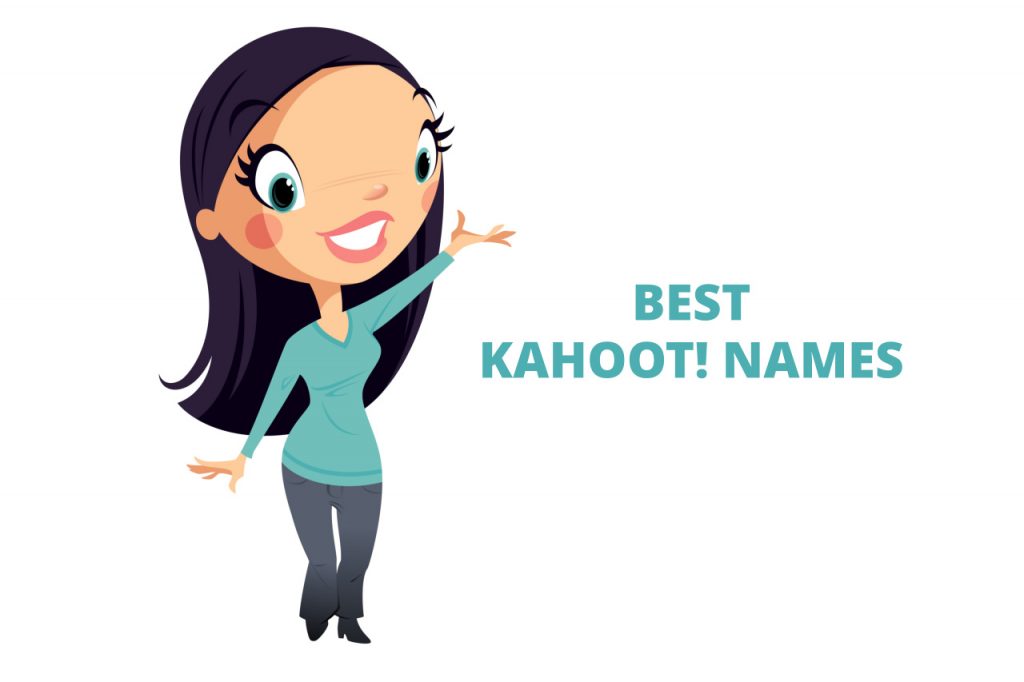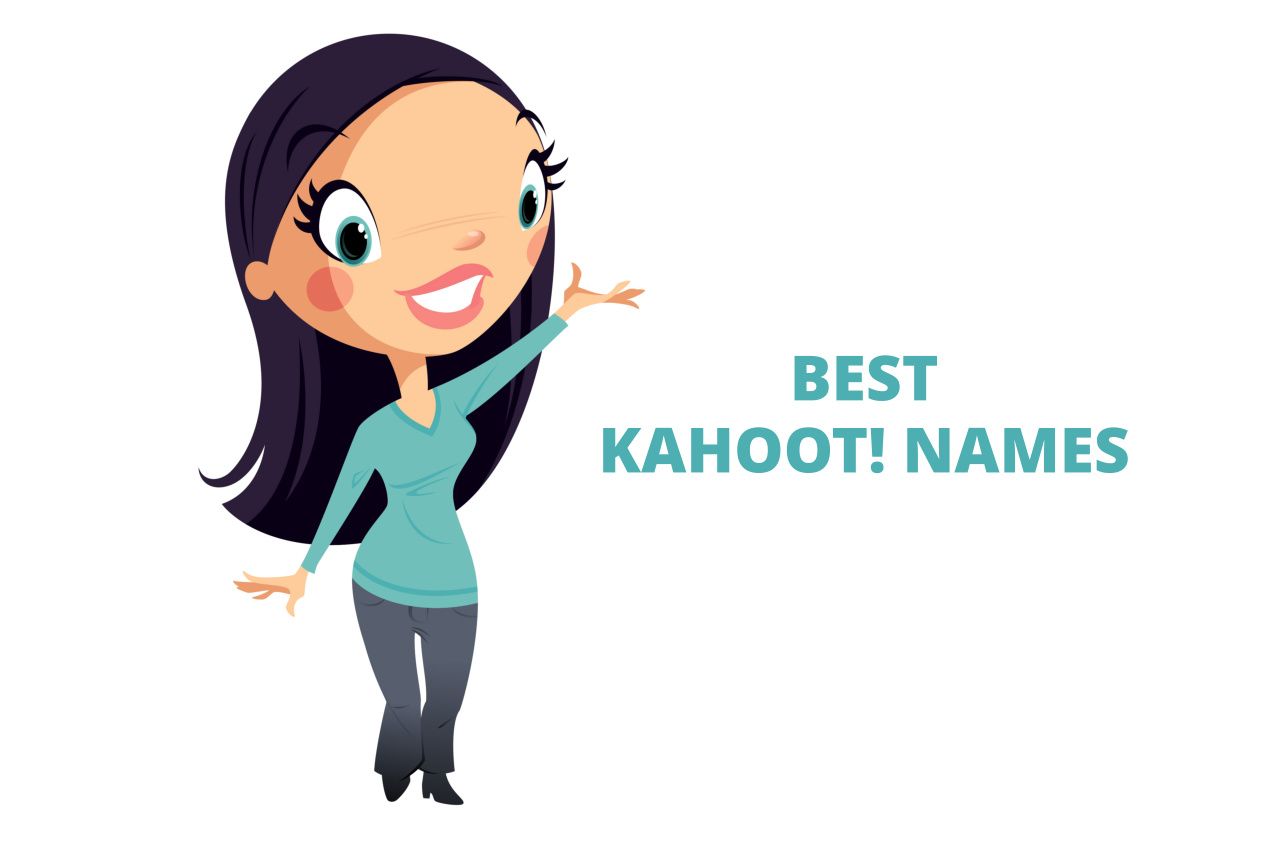 Why choose a boring nickname when you can pick the best names for Kahoot that can impress everyone? Here is the list of best Kahoot names that everyone is going to love. You must choose a cool name as you never know who will judge you based on your Kahoot name. You can select your favorite made-up name from the list –
Best Kahoot Names for Boys
AlphaKing
WinterWind
DonaldTruck
WiredBread
FuriousHead😡
GoldenKid
KingJungPuff
NerdAlert🤓
DragonBall 🐲🏀
GeniusBoy
DynamoBite
SpongeBobby
Mr.Crankie
YourMajesty
KindHeartedKing👑
CheesyPasta
HeIsWatching
LazyLad
RollingToaster
Mr.MagicBeans
JovialStar
Professor_Y👨‍🔬
ShadowGamer
CaterPillow🐛
RacerKachhua
FunHaunter
KahootLearner
FuturePitara
JingleJungle
SantaIsHere
MotuPatlu
MussadiLal
PetuBumpkin
ChachaChoudhary
PopatlalKaTota
BalooTheBear
DynamoDuck
MathWhisperer
AntAcid
KahootTheInstructor
VirtualBluff
Stimulator
JuniorAvenger
WeAre1
JollyStar
KiddieLove
CtrlV=victory
Browsing…
Little Kahoot Packet
StyloPlayer
Enlightened Heart
ShinyLittleStar
Smart Teasurer
Snowy Panda
Best Kahoot Names for Girls
LilKahooter
Kah00tLady
SleepyBeauty
VictoryLady
WhisperTheTruth
SweetiePie
GooglyMiss
FairyMagic🧚‍♀️
PinkCheeks
SnowFight❄
TeenyTinyStar
LeafyLoveNotes
HelenaWilliams
DreamCatcher
OptimisticWitch
FluffyAngel👼
FrankAnne
SmartLass
TailorSwift
MissInfluencer
C_Saw_U
PingoEatsBingo
AngleJolly
ButterFulFly
BlackAndAwesome
RosyGirl
VibrantBeauty
BustyBrains🧠
OprahKnowsEverything
MagnificentEyes
PinkySwear
ShallowMellow
KittyKatie
RevealTheMagic
GodessOfKahoot
CuteMuffin
DramaRani
SilkSmoothie
RosyRai
MissFantastica
MagarMunch
MeethiVaani
KatGirl
RainbowBrain
BlackWitch
LittleHearts
GirlieTalent
SmoothieCrush
PrincessFighter
MarvelousQueen
MissKitty
SuperDuperLady
LadyFixer
CalmAndCool
Good Kahoot Names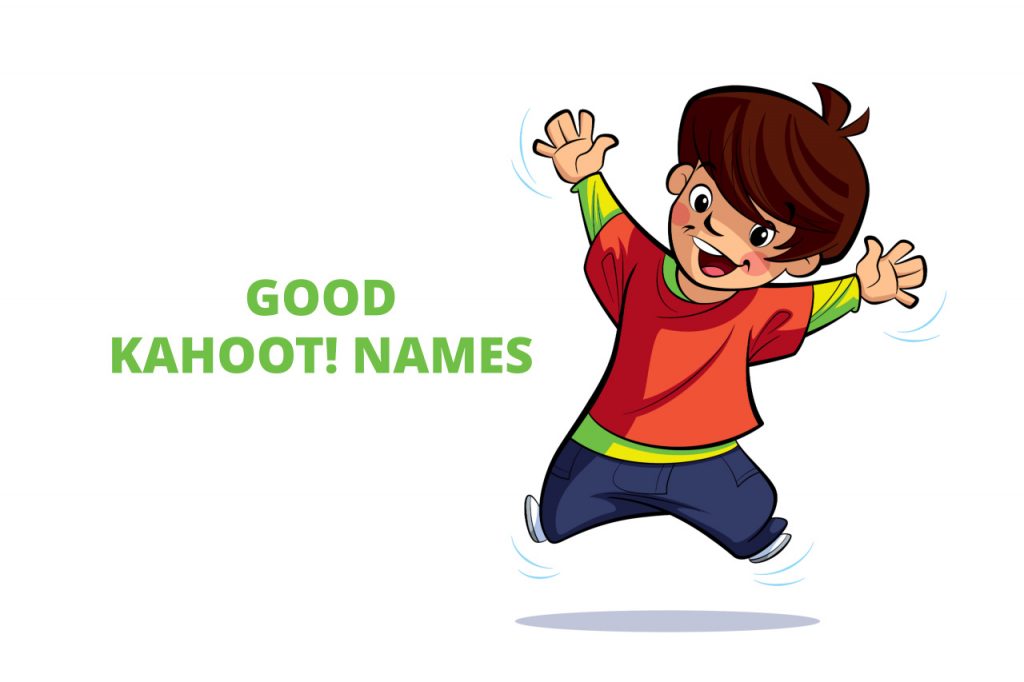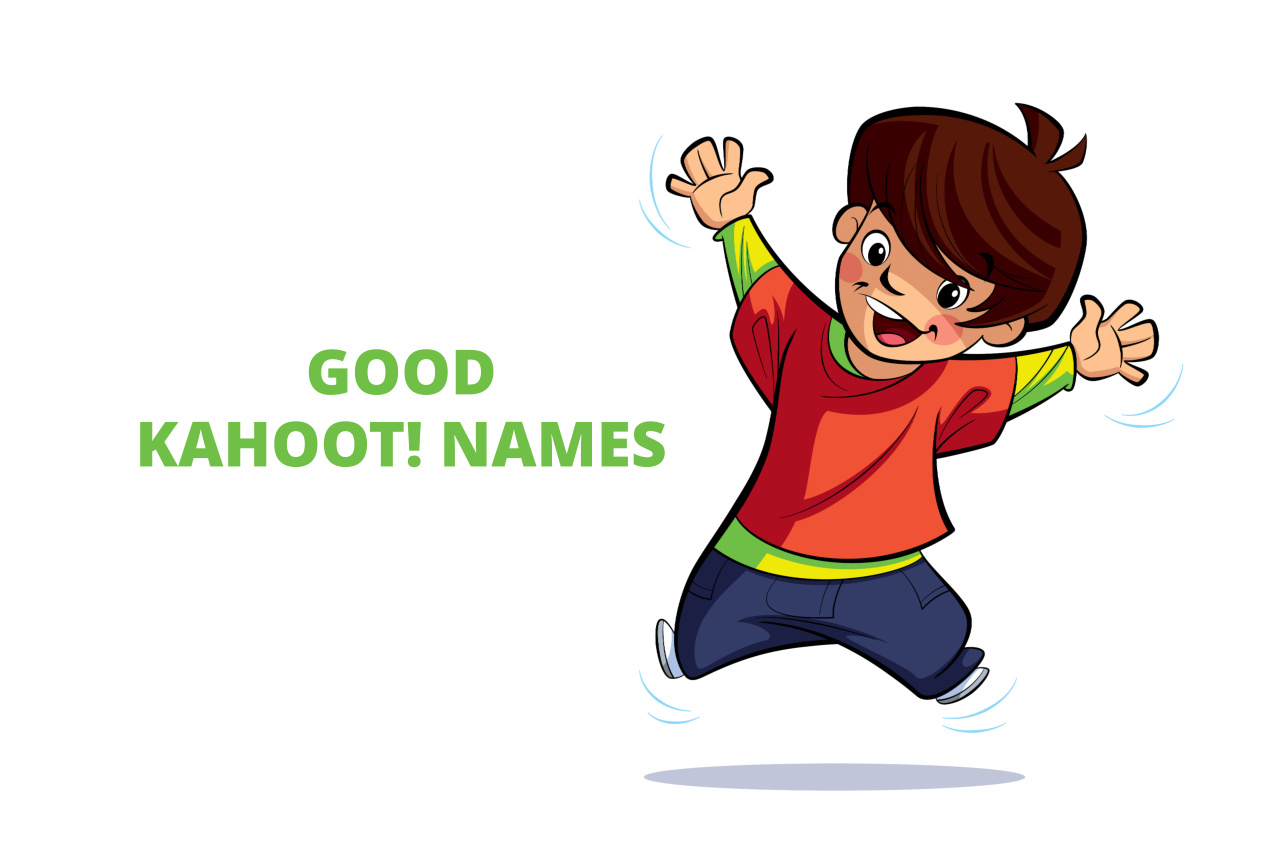 His made-up names must give good vibes to everyone, especially when we are talking about kids. A situation where you will interact with your friends and teachers must have a username that stands out from the rest of them and shows your personality's positive side. Here are some Good Kahoot names for boys –
Good Kahoot Names for Boys
GandalfsGun
CaptainQuick
GuntherCentralPerk
Red_Ross
KenAdams
CookieGuy
ChandyCandy🍬
BellyTurkey
MiracleMax
DexterDi
MatchedPotato
SanskariLadka
LegendDaddy
SherlyCloak
Dr_Rakla
RajaHarishchandra
JaggaJaasus🕵️‍♂️
RealPresident
OptimashPrime
🍎👁
CaptainCrack
🤯🎮
LegoLegs
Gromit
EyeCatcher
CrisPpotato
Racer
ChashmishBuddy
SmartBrain
McFatigue
GrammarHunt
WoodyWoods
WinnerV
MartinBlack
WiseSam
🥶🕺
Morpheus
CunningGollum
AceVentura
TeenyTracker
MowgliMan
TeddyBoy
SuperDuperKahoot
JawDropper
MagicallyMagical
Funkie
Crispy Potato
IntelRadar
Good Kahoot Names for Girls
ReginaPhalange
LilHarmonica
LadyMcPreety
Ms_Chanandler Bong
MonanaPower
NarniaQueen
AldrinJustice
Swarley
ChewyGum
CaramelBread
ChocoGirl
SmallWings
DaisyBelly
RollandRobin
ExtraTerrestrialMind
KatnissEverdeen
AmericanBeauty
GoneGirl
DovyEyes
CutieBeauty
RosyPetals
OreoDelight
QueenOfKahoot
VictoryQueen
WonderfulPlayer
CleverTeen
MissMischiefer
SoftyIce🍧
SmallFootsteps🐾
KidKat
WhoopsiePipey
PookiePie
BlueBagelBite
PositiveVibes
SelfieTaker 🤳
MadamPurrey
LalaLady
SensibleShopper
TwitterQueen
MissKnowItAll
MissFuture
TechDevi👩‍💻
CheekyPink
MissDiva
HideNSeek
HinterGirl
GirlieMagic
TreasureLove
LadyPie
KahootBeauty
FearFighter
LaurelsOfGrace
LadyPumpkin
MissTrendy
Clever Kahoot Names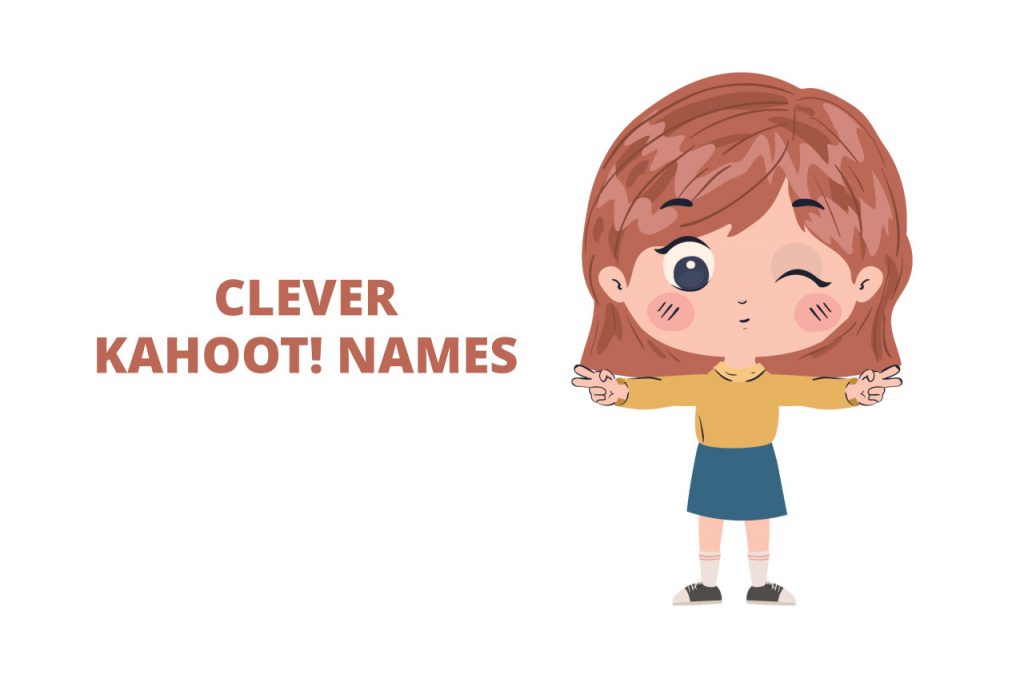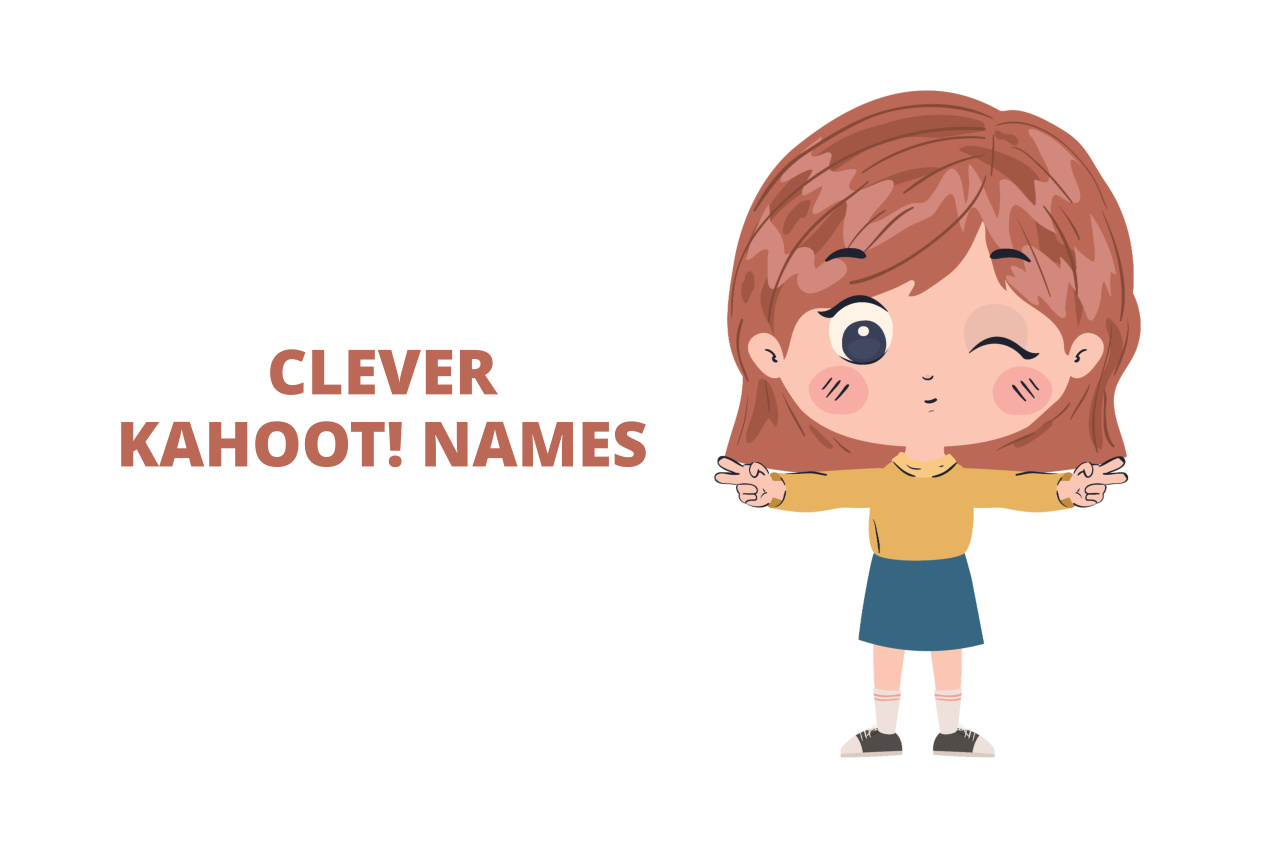 When choosing a name for a learning platform, why not target nicknames that will make you look smart plus cooler? Your teachers will think of you as a smart, creative kid that we all want to be heard. Here is the list of clever names for Kahoot for boys –
Clever Kahoot Names for Boys
Chris_P
ChefChief
MathWizard
Knotty
IllegalMonkey
WorldPeach
ShawnDead
NightCrawler
MinchYoda
DuncanDonut🍩
CharlesMuntz
EvanTreborn
BridgeKhalifa
MasterMusketeer
EdIdiot
EscortKingsWood
BookWarm
BigFudge
WallowCom
DragonAllyKing
Mr_Good Foot
BoyGod
BustinBieber
BrainyBoy
OrangeGoTang
ScootyDoo
StarCarscar
CarmaComesBack
BravoBoy👦
PapaBingo
SantaIsComing
HakunaPotato
CerealKiller
GoogleMyName
PriceCharming
ICantFindAName
YouSocks
IamFatMan
SayItAgain
👶🐼
⭐👼
🐌🏃‍♂️
Clever Kahoot Names for Girls
Sue_she
MelephantBrook
LearnerMissy
Merebell
Queen_B
Jazy_J
MissPotatohead
Funicot
FlippingFlop
BritenySprouts
BraveGinnie🧞‍♂️
FrozenJelly
JoJoker
Sue_sun
FairlyBrainy
BrandyBunny
RoyalBlood
CheeryLady
SammySung
CherryBear
JK_Bowling
🛒🥃👧 (ShopaholicGirl)
💓🧲
🧟‍♀️👸
IamPopular
AyamTaken
OprahWindFry
EmmaRock
PrincessFiama
QueenElizie
BubblyBubbles
OopsyDaisy
LadyBlitz
HarleenQuinn
SilkSurfer
TinklyBell
MissPopular
RachelPink
TheSilverGirl
HunterGirl
GirlyMagic
MissGoogly
FairNAwesome
FairTeen
DazzlingBrain
Popular Kahoot Names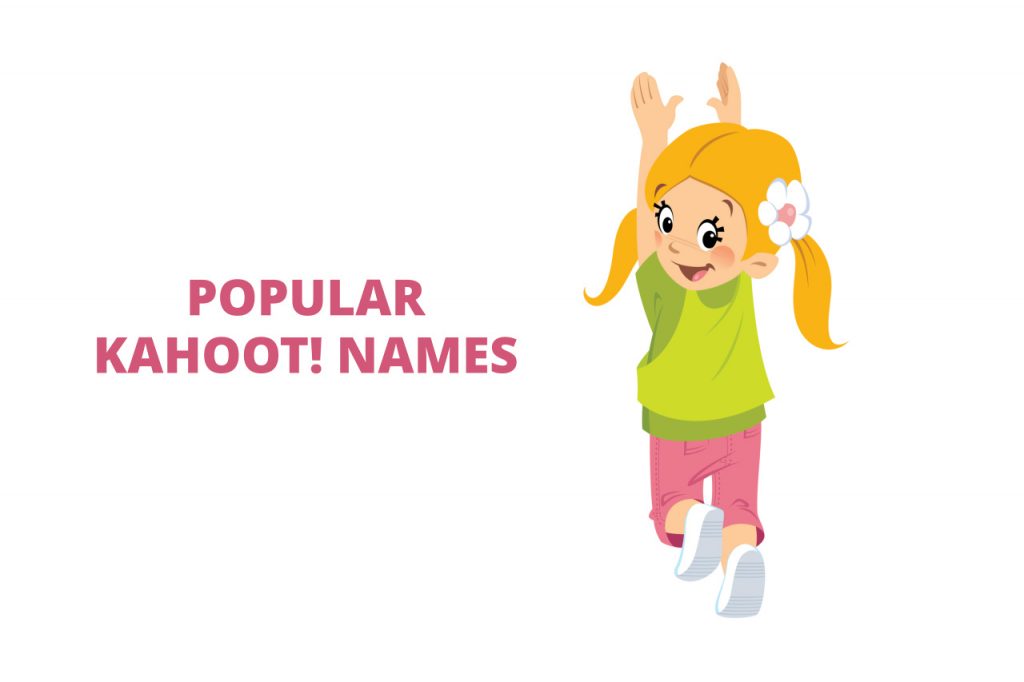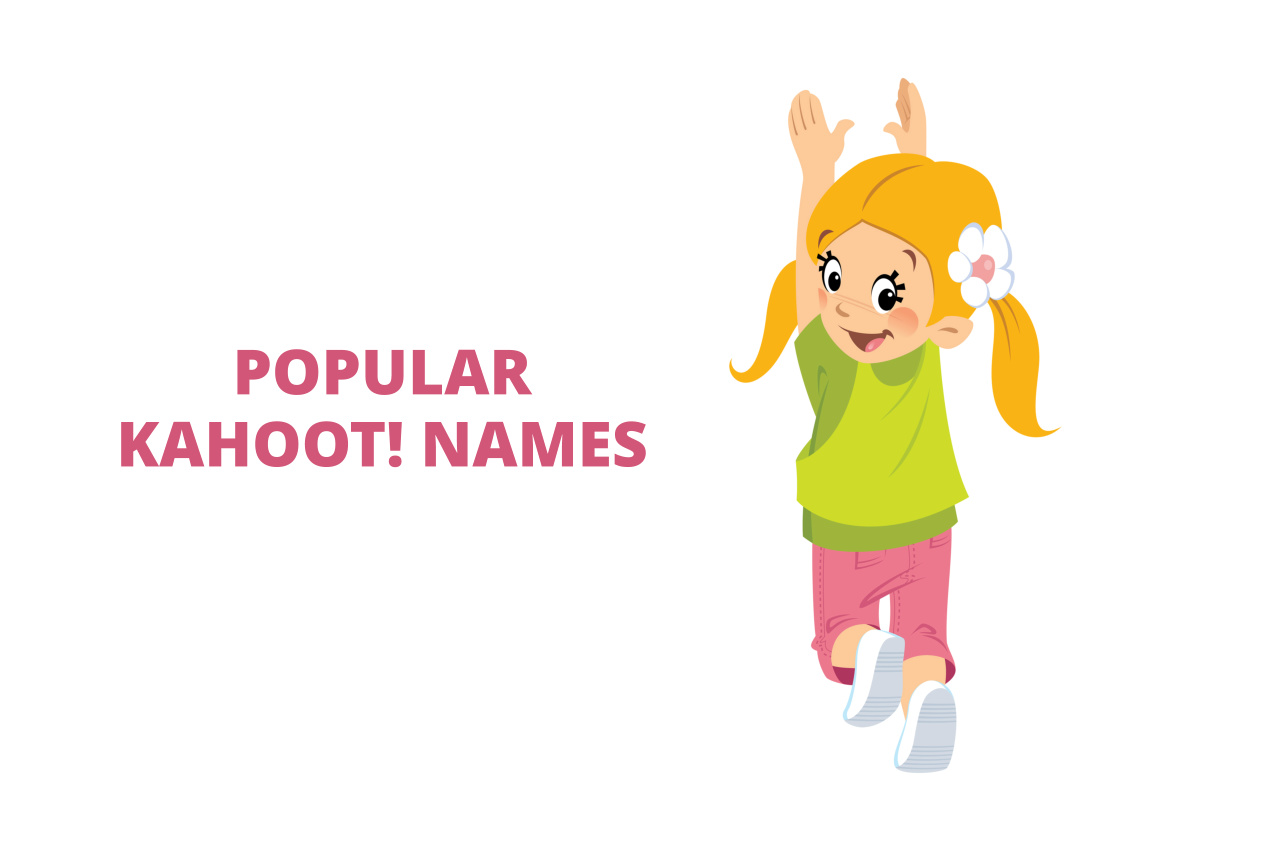 Here is a list of some popular Kahoot names categorized separately for both boys and girls.
Popular Kahoot Names for Boys
Lil_Diabetus
FakeTaxi🚖
Spittle
HeywoodJablomi
WeirdBeard🧔
MarshmallowTreat
GetaDictionary
PoselNet
StudAnt
MajorUber
NickGurr
CheeseHairy
NerfBastion
WeAreTheFuture
MikeRotch
Gobemouche
PeterFile
BamesJerm
BushyBois
Pagan Paul
PizzaBoz
MovingEncyclopedia
GabeItch
Ligma
RicknMorty
Freekick
ChungusTheFungus
Chunkie
Nolocksi
LoudMoth
Dunderhead
Edilide
DejaView
PillCosby
BigChungus
MoeLester
SirCumcision
LoafOfBeans
SaltyCrayon
Harshmello
SenatorDumbo
RustyPipe
LearningLeopard
FrankTheMagnificent
ScaryGary
HairyMammal
SmugCaterpillar
YakityYak
FantasticSpastic
Untitled
SmartyPants
BuffMuscles
Octupus_Sloctupus
CerebralScissors
RavingDragon🐉
Owlish
ReliableCrow
BrainiacKid
WilyCoyote
Buns_N_Roses🌹
PrankSinatra
ChessChief
BarkingCat
RoboCop
BrianTheLion
GhostMalone👻
EvilSpawn
DontTalkBack
WonkSidewalk
StylishCello
CandyCough
StarfishButter
ChewyChicken
WilyCoyote
FuzzyPack
DixieNormous
Babysaurus
PuppyLove
StudiousSweater
HamSandwich🥪
FeralFilly
BluestCheese
SpasticCamel
CaptainJack
ComedyCentral
KahootBie
StupidNewt
MinnowMuscles
MoreCowbell
JollyRancher
Dominator
SpeedyBurger
SwankyBrie
InstantPot
BadNewsBears
SneakyAce
StoutTrout
BagelBite
KindOfLame
Popular Kahoot Names for Girls
Hit_or_Miss
Moonstruck
ButterScotch
JennyTaila
AutCrazy
🌷👶
GentleWoman
CutieBun
PrincessFuzzie
SassyMuffin
MissieLucky
JigglyPuffy
Umalet
EyeCandyKitten
CranberrySprite
MeMiss
SuperGiggles
FreezeQueen
JellyCandy
AnitaFuch
DigitalGoddess
KoiDiva
Nugget
TripleAdorable
LadyTurnip
DiddyPie
PinkNightmare
WildcatTalent
LunaStar⭐
ITS_MA'AM
AnonymousGirl🤫
HuggableBab
MissMeow🐱
Freckles
LadyFantastic
PrincessFuzzie
UglyDuckling
BammoWhammo
WhoopiePie
FreakyFlower
ZanyZebra
HonestKitty
ChattyKathy
StoutTrout
GeneralTso
BillowyPillow
MuffinTop
LuckyPancakes
BashfulButtons
AmberBamber
MostlyHarmless
🌑🎂
Overclocked
QuirkyDruid
RazzleberryToothpaste
FoSho
AwesomeAnne
GeniusJenny
HotCocoa
WeirdAnchovy
WobblyAvocado
AuntieAnteater
SleeplessChurro
ItchyAndProud
YumYumJambalaya
KaleSmoothie
SwanPrincess
TuttiFrutti
SugarPlumFairy
Sprinkles
🐼♥
LadyTurnip
FeralFilly
SmellyCat🤢🐈
EmeraldGoddess
FreshLovely
NightMagnet
HappyFizzyHair
WinnerWinner
PrincessCharming
Quizzer
FreshLady
ThouFool
AppyFizz
PrincessFuzzie
PieTrauma
CrayonMunchers
PricklyPear
SpicyScientist
MissieLucky
NuttiesCouch
PieTeen
TitaniumLadybug
WittyWombat
TinyHunter
AnaLinjector
MunchieMunch
RainbowSweety🌈
OtterPoppy
This is the ultimate list of some creative Kahoot names that you can try and get recognize among your friends and teachers.
Co-author: Ms. Manpreet Kaur, BEd, Educator & Ms. Jyoti Kumari, B.A. (Psychology)