Marketing your eCommerce store is a lot like dating—it's simple to get started, but it gets much more complicated after that. eCommerce SEO services provide you with the help you need so that you don't have to do it alone.
eCommerce Search Engine Optimization (SEO) Defined
eCommerce SEO is a set of strategies and tactics used to optimize a website, ranking higher in search engines. It can be achieved by changing the web page's content and code or using other techniques. eCommerce services aim to ensure that your site shows up when users type both long-tail keywords and competitive keywords into search engines like Google, Bing, and Yahoo.
Let's be honest here.
Search engine optimization can be a tricky thing to handle. Unfortunately, many digital marketing services still have a hard time getting the hang of it. And even though there are programs that claim to teach you how to do it (like the Ultimate Commerce SEO Marketing Kit), the truth is that you need something more.
Whether you're trying to generate more revenue from your eCommerce site or just looking for a way to improve your online visibility, it might be worth checking out some eCommerce SEO services. Let's look at what these services focus on and how they can help you.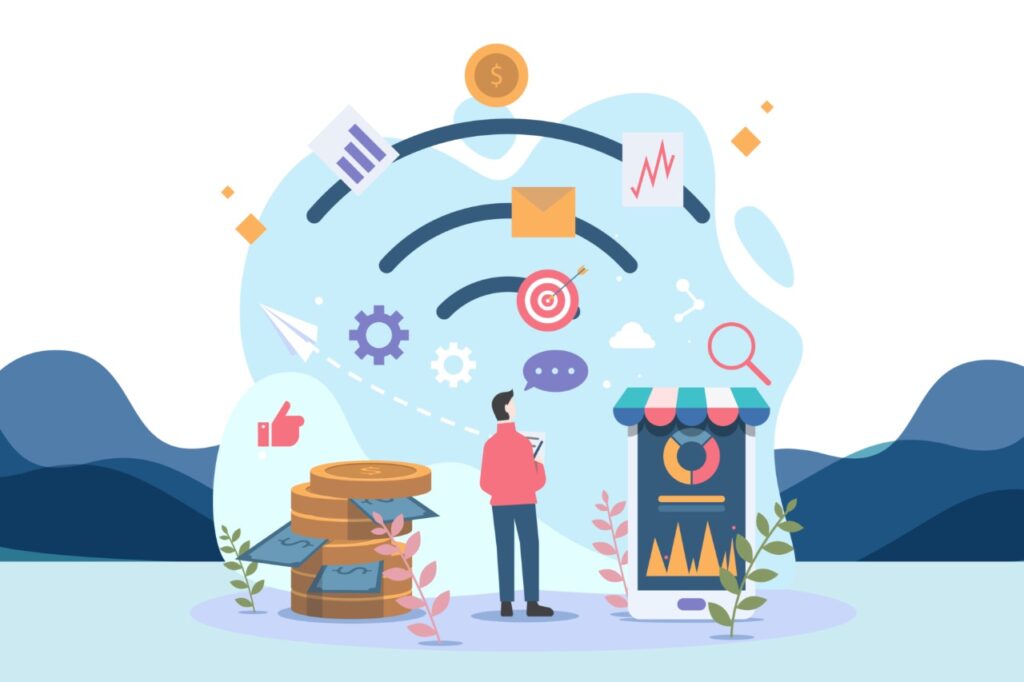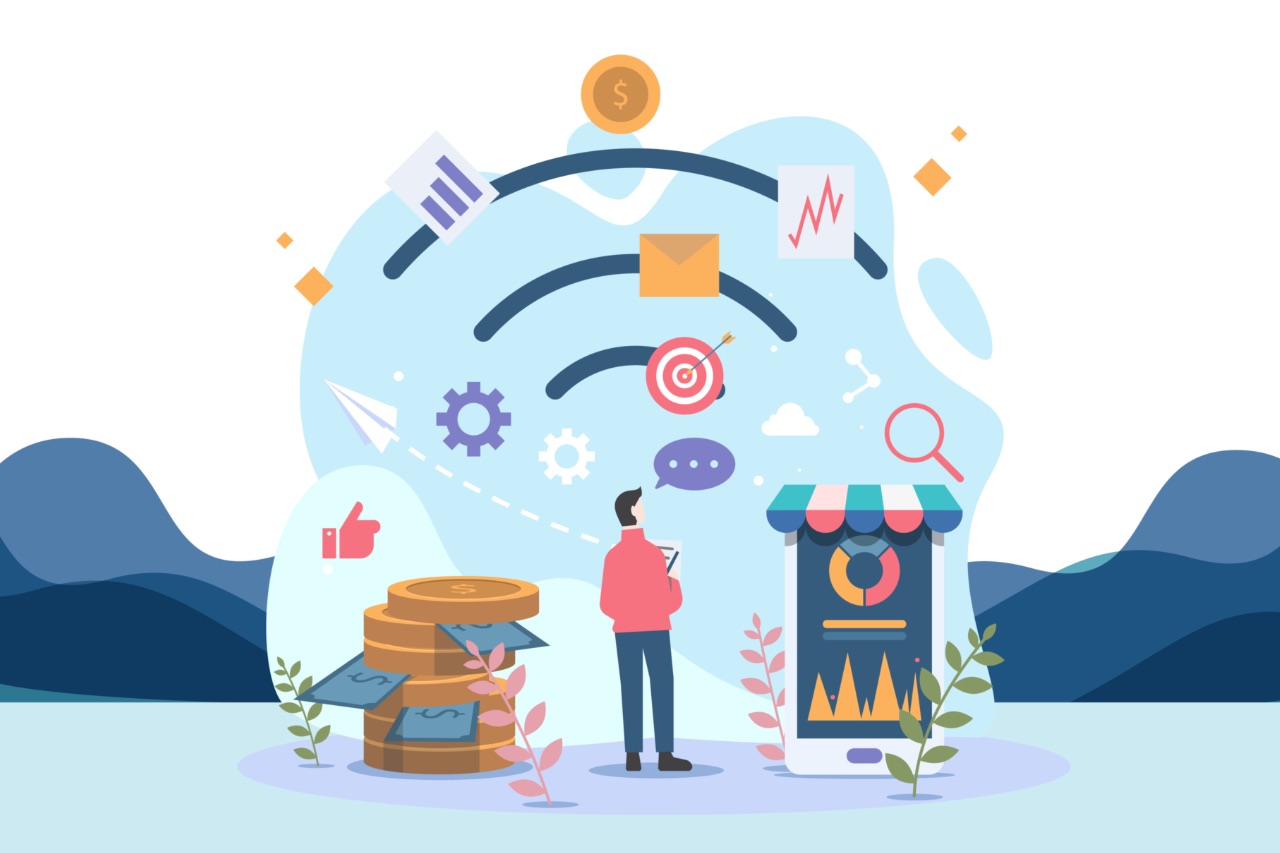 Why are eCommerce SEO Services Critical?
The primary benefit of SEO is that it increases organic traffic—the more people who visit your store, the greater the chance they will make a purchase.
With on-page SEO, you have a chance to show up in search engine rankings rather than being buried in the back pages of your competitors' products. Of course, ranking high on Google doesn't happen by chance; it takes a strategic approach. Web design, SEO audit, extensive keyword research, website speed, content marketing, link building, and social media play a role, too. But product page optimization takes center stage for several reasons: it cuts down on advertising costs, gives you more control over how and where you are found, increases website traffic, and search rankings, and gives people more ways to discover you.
What are Some of the Benefits of eCommerce SEO Services?
Whether you're a new business or an established one, there are plenty of reasons why eCommerce SEO experts could benefit you. Here are some of the benefits we've seen firsthand when working with eCommerce businesses:
An eCommerce SEO company helps you generate more traffic and drive conversions. If you aren't ranking on the front page of the major search engines like Google and Bing, you're invisible to most shoppers. So starting here is a must.
Helps implement strategies for increasing online sales and conversion rates.
The ability to reach a new target audience and potential customers.
Online marketing is less expensive than traditional marketing.
Keeps your customers coming back.
Helps you find shoppers who are ready to buy now.
Enables you to build a community around your store and reap the benefits of social media.
What are Some of the Drawbacks of eCommerce SEO Services?
Some of the drawbacks of eCommerce SEO services include the cost of the service and the time it takes to see organic search results.
eCommerce SEO services cost.
A professional eCommerce SEO service provider can charge you between $1,000 and $5,000 a month. It can be a significant investment for just one website. For example, if you're running a small handmade eCommerce business and need just one website to sell your goods, hiring eCommerce SEO agencies might not be the best choice for you.
The time it takes to search engine results (up to six months).
Some companies may offer to guarantee the number of website visitors and sales that you will get. Contact a potential eCommerce SEO service provider or digital marketing agency for more information on their offer and ask for references from other eCommerce clients.
Is eCommerce SEO Different from Traditional SEO?
We share many of the same practices – such as creating content and ensuring that it's relevant, high-quality, and compelling. But there are also some differences when it comes to the eCommerce realm. The most significant difference, of course, is that you're dealing with a very different type of content.
Here are a few examples:
Product titles, product pages, and descriptions will naturally be longer than your average blog post or article.
You'll need to optimize your product titles, product pages, and descriptions using the same guidelines you would for any other piece of content. But it's also essential to keep in mind the type of content you're dealing with – because particular words or phrases work better within a title or description when it comes to eCommerce. For example, if you're writing about shampoo, don't use words like "promotions" or "product promotions." Those keywords aren't as important in SEO for eCommerce websites because people aren't looking for promotions; they're looking for shampoo. So make sure to deploy targeted keyword research for your titles and product descriptions.
Bonus Point: Search engine optimization for eCommerce websites should be handled by an eCommerce SEO agency or marketing agency that has experience in on-page SEO, eCommerce optimization, paid advertising, search marketing, and social media marketing, google search console, and understands how search engine algorithms work.
How do I Find an eCommerce SEO Expert?
Finding the right people to help with so many moving pieces can be tricky. It's always easy to find the service providers who are up for the job. What's hard is finding someone who you trust and who you know will do an excellent job. Here are a few tips for deciding if an eCommerce SEO specialist is right for you.
Here are some tips on finding an eCommerce marketing expert who not only understands what they do but also understands you.
The ideal way to find the best eCommerce SEO companies is by asking around. Do you think your friends have great recommendations? You're right! Ask them if they've worked with any eCommerce SEO experts in the past and what they thought of their work. Check what digital experts are saying about their colleagues' eCommerce SEO services. Trust the people that do this for a living. Look for reviews on trustworthy sites like Clutch, Yelp, and Google. Additionally, ask your digital marketing agency if they have a referral program and a list of vetted content marketing specialists from which you can choose.
You can also see if your competitors use a specific content marketing provider. Or, better yet, use your network and ask for recommendations from other business owners in your industry.
A reliable eCommerce SEO agency partner should be able to help you determine if your website is capable of developing high-traffic volumes from search engines such as Google, Yahoo, or Bing.
How do I Determine the Best Types of eCommerce SEO Services for My Business?
The first step in choosing the best types of eCommerce SEO companies for your business is understanding your current web presence and how you want to get found online – Research and understand your existing web presence:
How you're currently getting found online?
How you're currently able to convert traffic into paying customers?
What do you want your company's online presence to look like in the future?
Once you have a clear picture of what you want your company's online presence to look like in the future, begin researching eCommerce SEO services. Remember that eCommerce SEO services aren't a one-time investment as you start researching. They're meant to be a long-term investment. So make sure you're willing to commit time and money before signing with an eCommerce SEO service provider.
Where Should I Start My Online Store?
When it comes to starting an online store, there are thousands of decisions to make.
Do I sell on my website or use a marketplace like Etsy or eBay? Will I need a shopping cart? How will I handle payments? And when it comes to SEO, what are the best SEO strategies for eCommerce SEO? These are just a few questions to ask yourself when considering your online store.
The best place to start is to decide what you're trying to accomplish. If you're like most people and want to make money off your store, you'll want to build an eCommerce brand. It requires money for various full-service digital marketing services, including a domain and quality web hosting, consistently posting new content, and building your social media presence.
What are the Top eCommerce Platforms Right Now?
Firstly, let me ask you: What does it mean to have the best eCommerce platform?
The answer to this question is different for everyone. For some, it's about the simplicity of the user interface and ease of use. For others, it's about performance, scalability, and cost. Finally, some consider the customizability, while others prefer an eCommerce platform already built out with everything they need.
So, What are the Top eCommerce Platforms Right Now?
As you may already know, Shopify, BigCommerce, and Magento are the top 3 eCommerce platforms. Currently, Magento holds the number 2 spot, with the other two following closely behind.
Should I Build My eCommerce Website or Use an Existing Platform?
We see a lot of questions, and it's often based on a few wrong assumptions. For example, ELK Marketing  is an eCommerce agency, so we're also sometimes asked, "should I build my eCommerce website and outsource it to an agency?" Unfortunately, the answer to both of these questions is almost always the same, and it's "it depends."
When you have some online presence, the value it adds to your business is usually worth the costs and risks, which are relatively small. Having a website helps you with SEO(both on-page and off-page optimization), customer education, and branding. It can usually go hand-in-hand with your custom eCommerce SEO strategy.
However, this doesn't mean that you should forgo finding ways to make working with an award-winning agency more worthwhile for yourself. By choosing a top SEO company like us, you're getting eCommerce experts who understand trends and how to use them to their advantage effectively. You're also getting a team that knows how to manage inventory, connect payment gateways, set up tax rules, etc.
It comes down to how much work you want to do yourself and how much time and money you want to spend on it. If you're short on resources, it might be time to outsource. On the other hand, it could be time to build your eCommerce website if you have more resources.
In conclusion, eCommerce SEO services can be a great way to improve the visibility of an online store. In addition, it can help your eCommerce website increase organic traffic and sales, ultimately leading to more profit. The more profit you make, the more you can invest in additional marketing strategies, and the closer you reach your goals.