The internet paved the way for doing business internationally like never before. However, with all these new opportunities comes a challenge: What is the best way to deliver your message to a global audience? While English is widely spoken worldwide, most consumers prefer to transact in their native language. As such, if you want to reach a broader market, website translation is vital to the growth of your operation.
Based on Ethnologue's list of the most spoken languages in the world, Mandarin is listed first, with roughly 1 billion people who speak it as their native tongue. The second is Spanish, with around 460 million speakers. English comes in third place, followed by Hindi and then Arabic. There is a lot of value in ensuring that your website translation caters to one of these languages.
If you are ready to take the plunge into creating a multilingual brand, your timing could not be better. Many businesses are not taking advantage sufficiently of their potential global audience yet, which gives you a distinct competitive edge that could generate plenty of revenue. However, crossing the language barrier takes time and resources that you won't want to waste, so making sure your translation is accurate and well thought out the first time around is prudent.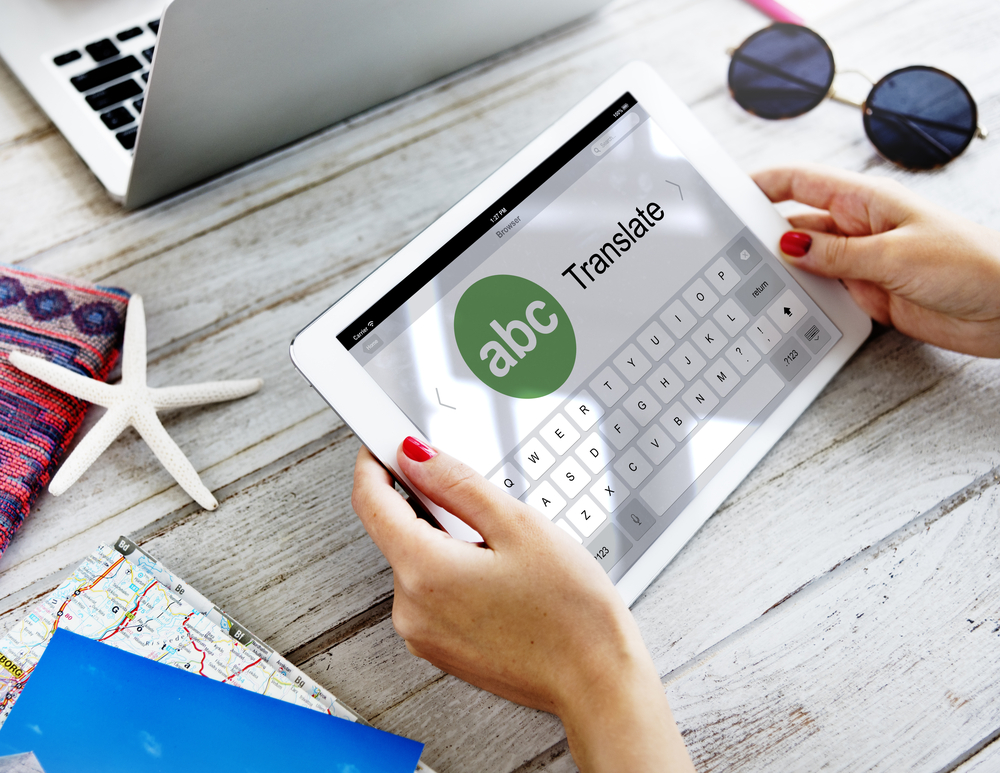 Tips for website translation success
How do you ensure you get the best website translation from the outset? We've got five tips that will help smooth the road ahead.
1. Never Use Machine Translation to Translate a Website
While technology is continuously improving, using tools and apps like Google Translate just won't cut it. Many people have made this mistake, and it has cost them both lost profit and credibility. An accurate and professional translation requires the help of a skilled translator, so you will want to find one you can count on. Luckily, there are multiple avenues you can take when you are seeking out a qualified language service professional to translate a website.
The American Translators Association maintains an extensive directory of qualified translation services, as does the International Association of Professional Translators and Interpreters. These two agencies are excellent resources for finding companies that specialize in translation, as well as individual freelancers.
Freelance translation is gaining a lot of traction, and there are many ways to find a freelancer. Online hiring platforms like Fivver and Upwork regularly feature freelancers in dozens of different languages. However, if you don't speak the language, it may be hard to tell if you are getting quality service or not.
An established translation agency may be a safer bet, especially for larger projects requiring more skill. These types of agencies have project managers who can ensure your website translation is accurate the first time around.
Whether you go with a freelancer from a professional translation agency, you will want to be sure they are qualified to do the job. This brings us to our next point:
2. Grill Your Translator on Their Experience
If you don't speak the language of your target audience, assessing what is considered to be a top-notch service might be a challenge, but finding out the answers to some simple questions can aid you in your search for the best translation professional:
Does your translator understand the subject matter?
The most qualified professionals specialize in completing translations related to specific fields, such as legal translators and medical translators. You will want to be sure that whoever you choose has a firm grasp of the subject matter. The more specific and drill-down you can get, the better the translation will likely be.
Do they have an editor?
Without an editor, it can be hard to ensure that the final deliverable is flawless, no matter how well you translate a website. A professional freelancer should have editorial contacts who check their work regularly, and they will be more than happy to share this information. One can even say that editors are necessary to safeguard the credibility of your website in the long run. For this reason, it is best to hire a translation agency with editors ready to work around the clock.
Do they have relevant experience?
This may seem like a no-brainer, but a freelancer who is used to doing book translation will not have the same expertise as someone who specializes in website translation. Finding someone with the most relevant skills is critical to the success of your project.
3. Tell Your Translator Everything
Communication is essential to ensure that the result of your project has the best outcome, so make sure you tell your translator everything.  The more background detail they know, the better they can shape your translation when faced with choices over particular words and phrases. Never make the mistake of thinking that you will weigh them down with details. Translators do their best work when they have the most details.
4. Work out Whether You Need to Globalize or Localize Your Website
Globalization of your website as it involves translation mainly means improving the back end to give it broad international appeal. All the details that help your site appear in search results, like SEO, meta descriptions, properly-formatted URLs, alt text for your images, and more, are just as important as the translation itself.
If these technical details get overlooked during website translation, it is likely your new site won't rank well in search engines, so taking care of these tasks should be part of the overall project.
Localization takes things a step further and can be particularly important when targeting a specific audience. If you rely strictly on globalizing your translation, you could miss key elements that help you connect with your potential customers.
When localizing your content, the text, as well as graphics and images, are adapted to appeal to a particular audience or region. It considers the cultural idioms and jargon that only a native to the area would understand. In many cases, while you translate a website without localization, it can fall flat.
A localization expert is someone who can not only provide you with an accurate translation but understands the culture and its traditions and taboos. They will typically be native to the area you are targeting and can be invaluable in ensuring your project is completed successfully.
5. Be Flexible
Finally, be flexible and open-minded. If you are unfamiliar with the target language, it may be frustrating for you not to have a firmer grasp of the project, especially if you are accustomed to a hands-on approach. Patience and trust are critical. Your translator will have undertaken countless website translations before, so appreciate their experience and use it as a learning opportunity!