Sometimes Google Chrome browser shows the message "Err_connection_timed_out: This webpage is not available". Because of this error website does not load.
Similar to DNS error in Google Chrome browser, it can also be fixed. A few people searching the internet to find a solution – how to fix the "Err_connection_timed_out: This webpage is not available" in Google Chrome. You may or may not encounter the same error while browsing the websites. Do you have why this error happened to a webpage and what is the solution?
How to Fix Err_connection_timed_out in Google Chrome?
When this problem occurs people think of website is down, but this problem may be related to an internet connection. A few reasons for this error are:
– Internet connection is not working properly
– The website is down
– The website server is responding late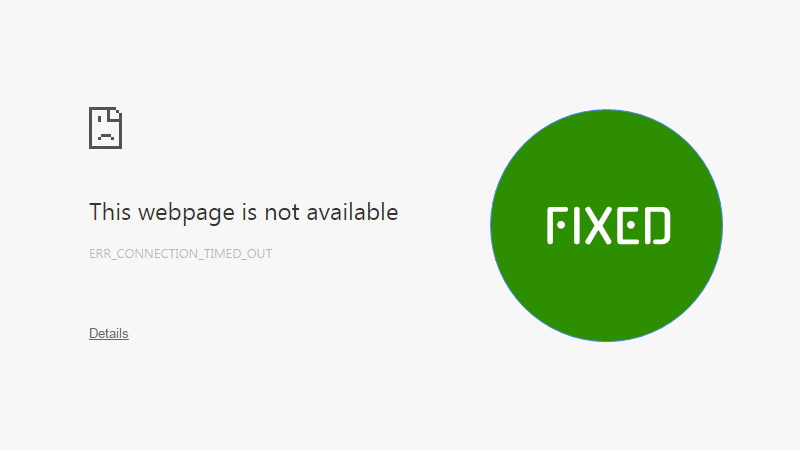 The first reason to error "Err_connection_timed_out: This webpage is not available" generally points towards your internet connection is not responding. After getting proper connectivity, Google Chrome tries to reload the webpage and content loads properly. You may check if another website is loading and there is no issue related to internet connectivity. If other websites are working then internet connection error is pointless.
Now you should work out why is the Err_connection_timed_out error occurring.
Check MS Windows Hosts File
A user with admin rights can block certain websites through a file called "hosts" on the Windows operating system. Check if "hosts" file is blocking the website that you want to visit. Follow the steps to open the host's file-
1. Search Notepad, do right click and Run as administrator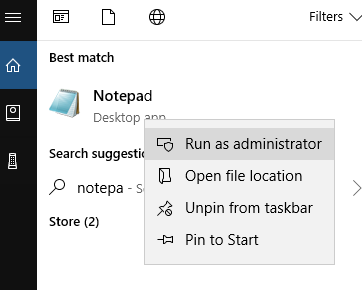 2. Go to File > Open and a dialog box comes up
3. In the File name box enter the following location and press Enter key
C:\Windows\System32\drivers\etc
4. Next, from the drop-down select "All Files (*.*)"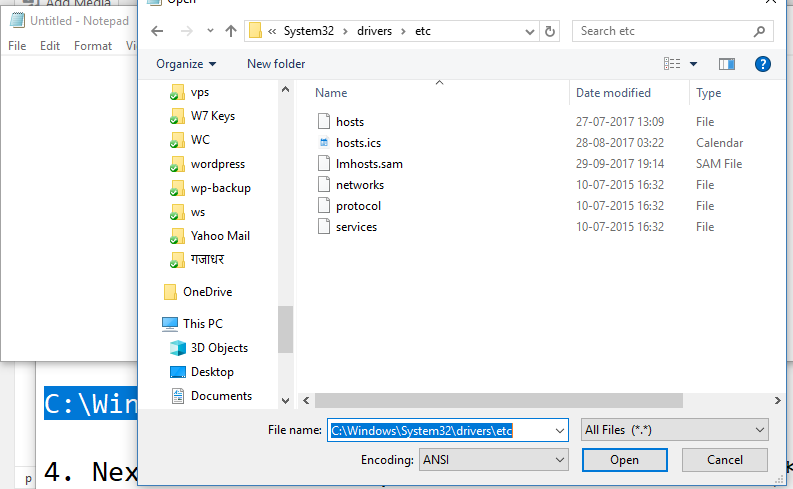 5. Open the "hosts" file
6. If that website is listed in the file, then delete that particular line
7. Save the hosts file and close Notepad
8. Restart your computer
Again, when you are on desktop open Google Chrome and check if the webpage is not giving the Err_connection_timed_out error. If the problem remains then follow the next option.
Refresh/Flush DNS
You can Refresh/Flush DNS with the following command-
1. In the Run box type cmd and press the Enter key.
2. A black screen Command Prompt will come out. In this command prompt, you need to use three commands-
1. First, type ipconfig/flushdns and hit the Enter key
2. Second, type ipconfig/renew and press the Enter key
3. Last, type ipconfig/registerdns hit the Enter key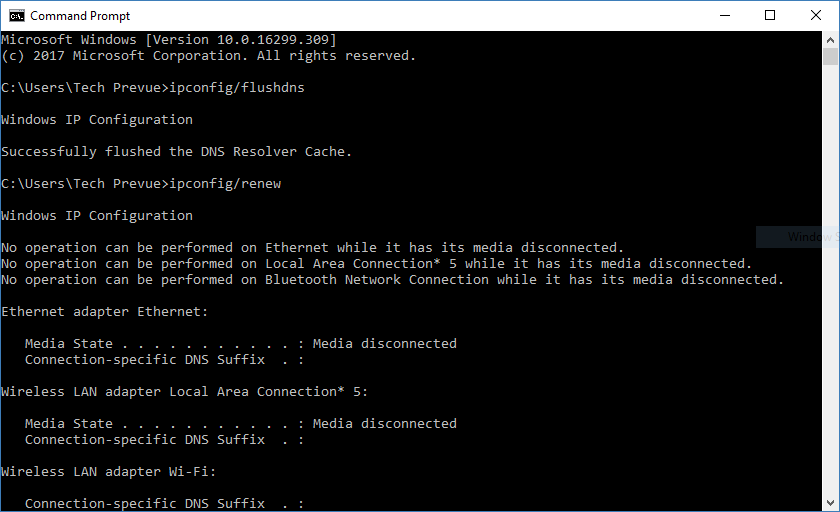 These commands will flush, renew, and register DNS. Now, try to browse that webpage in Google Chrome, check if it is working or note.
You can flush DNS to resolve the Err_connection_timed_out: This webpage is not available" problem. If the problem persists then try following method.
Change LAN Settings
If the computer is connected to the internet through a LAN then tweak the proxy server settings, that can be helpful.
1. Open Control Panel > Network and Internet > Internet Options
2. A dialog box will pop up. Go to Connections tab and then click on LAN Setting button.
3. A New dialog box will open. Here, uncheck the "Automatically detect settings" and "Use a proxy server for your LAN".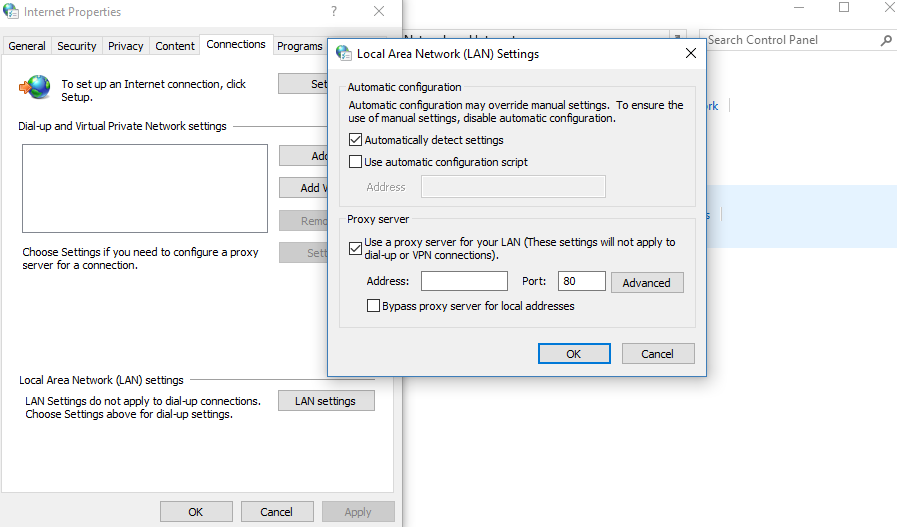 4. Press OK button
5. Restart the computer
Check if the webpage is loading. Else,
Extra efforts
– Clean Google Chrome Browsing data from the beginning
– Reset Google Chrome profile settings
– Automatically detect settings in Internet options
– Uninstall network filter software
– Turn off the firewall
– Turn off the Antivirus
– Use Google DNS
– Use Google Chrome Cleanup tool
– System restore
If all stated methods fail, then maybe the website is down or ask help from your Internet Service Provider. You should try to open the webpage on the different device or internet connection. If the website is not loading then the website is down for sure.
We believe the article is helpful and solves "This webpage is not available" problem. Let us know your method of solving the same problem.