Retailing starts with attracting people to visit your store. The first thing that attracts people is the exterior of the store. A storefront that is beautifully decorated is one way of free advertising, and it makes people wait and look at the fantastic store window display that you have created. The retail window displays play a very important role as it allows the viewers to come into the store and check out the products. What if the exterior of the store is gloomy? Would you like to visit the store and check out their products? Certainly not! It is known to be one way of turning passers-by into customers.
Read- How to Start Online Apparel Business
Window dressing is another word for retail window displays. There are different elements that are considered to make certain that the window dressing a success. These include graphic designs, placing the products, etc. One cannot go about retail window dressing but needs to learn about it. It involves a lot of things to be kept in mind. If the store has to display economical or should expensive products to be featured, prices to be displayed or not, should you change the display every week or alternate day, should you follow a specific theme and such other aspects.
It is very important for you to keep the window dressing neat and clean. You would certainly not want the viewers to have a bad image of your brand or confuse them with unrelated products not arranged properly. The more simple the retail window displays are, the better it is for the viewers. Confusion is one of the things that do not let people enter the store.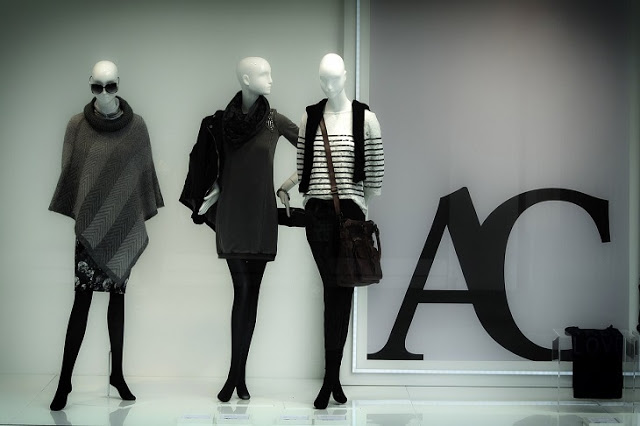 Types of Window Display
Different types of retail window displays should be known to the visual merchandisers and below mentioned are a few:
1. Closed Window Displays
Closed window displays are those that have large glass panels on the front and walls behind.
2. Open Back Window Displays
Open back window displays are the ones that have large glass panels on the front and no wall behind so that the store is seen.
3. Semi-closed Window Displays
Semi-close window displays have large glass panels in the front and are half-covered behind so that some part of the store is visible.
4. Open Window Displays
Open window displays have no glass panel or wall behind.
5. Corner Window Displays
allow the people to view the products from two sides, and as the name suggests, it is located at the corner of the store.
6. Elevated Window Displays
The elevated window display might be open or closed. They are located above ground level.
7. Shadowbox Displays
Shadowbox displays are small windows in a box shape that are usually used by jewelry and cosmetic stores to display their products.
8. Island Window Displays
Island window displays can only be seen in the large department and flagship stores. Such a window display requires a huge space. Retailers use this type of window display to create a sense of focus on the latest products or promotions.
The main idea of the windows is to display its products most effectively.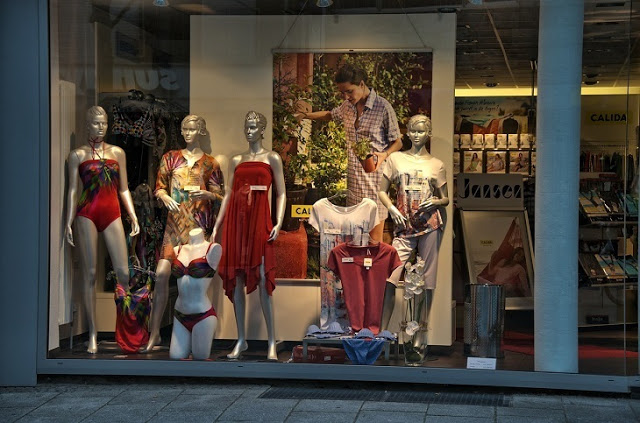 Tips for Window Dressing at Your Store
Follow these tips if you are putting together a retail window display at your store.
1. Take Measurements
Taking precise measurements of the window for display is very important. In case of any obstruction such as the beam, lights, etc., make a note during measurements. It will help you design the display in a better manner.
2. Check what the Competitors have done
Checking out the window displays of your competitors is very important for you. It is important because, as a viewer, you need to note what you like as well as dislike.
3. Display Plan
After your research, you would now have an idea of what you want in your retail window displays. Create a plan according to the research and implement it.
4. Lighting
Use adequate lights, so the window looks attractive in the night. If your store ambiance is dark during the day, you may want to use yellow lights to make a golden glow near the windows.
5. Props
Apparels require mannequins. Pebbles, jute, Buddha statute can be used to decorate a window that displays aesthetic items. Liquor stores can have stoles stuffed about quarter length into hanging bottles. Just let your imagination flow!