Infographics are an awesome marketing strategy. Done right, they tell the complete story for whatever the infographic is about. No matter if you are showcasing a product, explaining a procedure, or introducing a new brand, infographics can do the job. In fact, rather than being an article about infographic maker, one could easily provide an enormous amount of content just on the topic of coming up with ideas for infographics.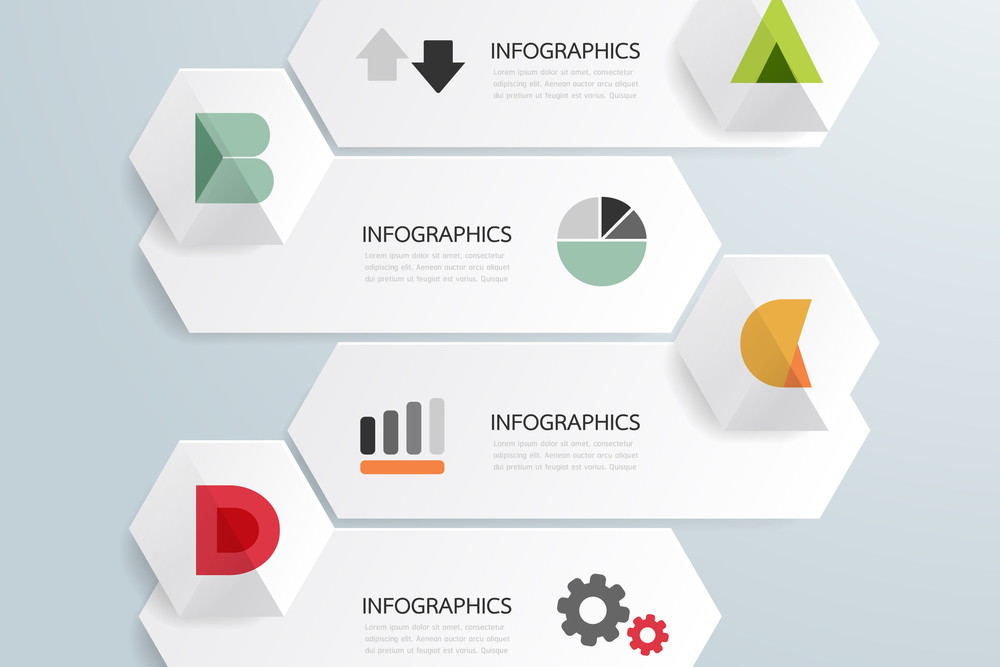 Simply put, they work. However, that isn't even the best part. If you use the right tools to create infographics, infographics can work for you no matter what your current skill level might be in creating these visual storytellers.
That's right, regardless of your skill level, it is possible to learn how to create an infographic that is as full of impact as they are of quality. The great thing about infographics is that they are one of the best ways to market your business online. Seeing as how so many people learn visually, it follows that you would be well advised to start using infographics to market yourself. Read on to learn more about the amazing tools you can employ while making infographics:
7 Tools to Create Infographics Online
Are you looking for the best free infographic maker? You can choose the best infographic maker of your choice among these best infographic tools given below.
1. Canva
Canva infographic maker comes with free and paid options. With it, however, you should be able to buy such elements as photos and icons. Their new business plan, Canva for Work, only costs $9.95 per month. This tool is easy to use.
As a powerful image tool and infographic maker, Canva will allow you to come up with various designs, even in those instances where you have no prior design knowledge or experience. It provides tons of templates for Facebook and Twitter posts, as well as Tumblr banners and more.
Visit: canva.com
2. Venngage
Venngage costs $15 a month, although there's a free version. Like Canva, it comes with many options that you can choose to create anything you want.  The diversity of tools includes but is not limited to templates for infographics, promotions, posters, and reports.
While creating infographics using Venngage, you will also have a variety of other options to pick from, like the ability to include statistics, informational details, process maps, comparison charts, timelines, geographical representations, and tutorials. These tools are specifically designed to increase interactive engagement with your audience as they share the story that you have designed a specific infographic to tell.
Visit: venngage.com
3. Piktochart
There's another free resource called Piktochart. However, the paid version costs $15 per month. It is easy to use and provides great ways to create different versions of your infographics. For instance, there are such formats as traditionally skinny and tall infographics. These empower associated reports, posters, and presentation slide decks to be able to do their job much more effectively.
After picking the format, you can either create a new infographic or select from the templates that are available. Then, drag and drop the text and graphical information to your canvas, or upload your images. It is that simple.
Visit: piktochart.com
4. Easel.ly
One of the cheapest of all the tools for creating infographics, Easel.ly, only costs $3 a month. Otherwise referred to as easel.ly, this tool is the perfect way to come up with unique infographics at the lowest price point possible without having to sacrifice quality.
The main page allows you to pick one of the templates available, or you can start a new and fresh infographic entirely from scratch. Not sure if you want to use a template? Search what they have available by category so you can determine if they already have the design layout that you are seeking.
Visit: easel.ly
5. Visme
Visme comes with a free service, or you can upgrade for $7 per month. This new infographic maker is still in the beta testing phase. However, you can use it to create infographics, banners, mock-ups, animations, and presentations.
Your account will have a visual of every project you have done for easy referencing in the future as it is needed. This brings convenience and organization to your infographic creations.
Visit: visme.co
6. Infogram
Another great tool for creating infographics, infogr.am is provided free or for $15 a month. It comes with simple infographic templates that you can choose from.
After picking the template you have decided to work with, you should start editing the elements on your page. This tool is perfect when the infographic you are creating deals with statistical information.
Visit: infogram.com
7. Vizualize.me
Provided free of charge, this is a different kind of tool that you can use to create infographics. It is among the best free infographic maker.
To be specific, it is great for creating infographic resumes. You should even be able to connect your account to LinkedIn for purposes of populating some of the information.
Visit: vizualize.me
I recommend testing out several of the different infographics makers above. Once you have selected, which tool (maybe two or three) is for you, and it is time to get to work without unnecessary procrastination.
Someone once said that a picture is worth 1000 words. While it is my opinion that that person knew what they were talking about, and they had no idea of infographics and the way it would relate to the equation when we define the fine points of how do I start a blog traffic funnel. As such, I believe an infographic is worth far more than just 1000 words every will hope to be.
After you use any of the above tools to create infographics, ensure that you share them on your favorite social media accounts (i.e., Facebook, Twitter, LinkedIn, Google, Instagram & Pinterest) to gain even more exposure. Please note, there is a catch because infographics are not usually the ideal size for social sharing.
Whereas Facebook, Twitter, and Instagram favor square or horizontal images, most infographics tend to be vertically shaped (which is why they are good for Pinterest sharing).
To work around this problem, take screenshots of the different sections of your infographics. Then, share these screenshots as photos on your social accounts.  Have fun trying them out today and watch as your work translates into niche targeted traffic flowing visitors interested in investing hard-earned dollars in your associated products and/or services.