The Nonda Zus is two in one compact smart charger and a car locator device from Nonda. This gadget has user-friendly features to make the device of its own kind. It comes with an intelligent chip and dual ultra-fast USB ports to charge two smart devices at once.
It offers the feature of rapid charging while other car chargers appear slow. LED lights of this car charger help you to work in the dark. The best feature of the gadget is you can quickly locate your car with the GPS locator by installing an Android app & iOS app. Let's explore the device closely.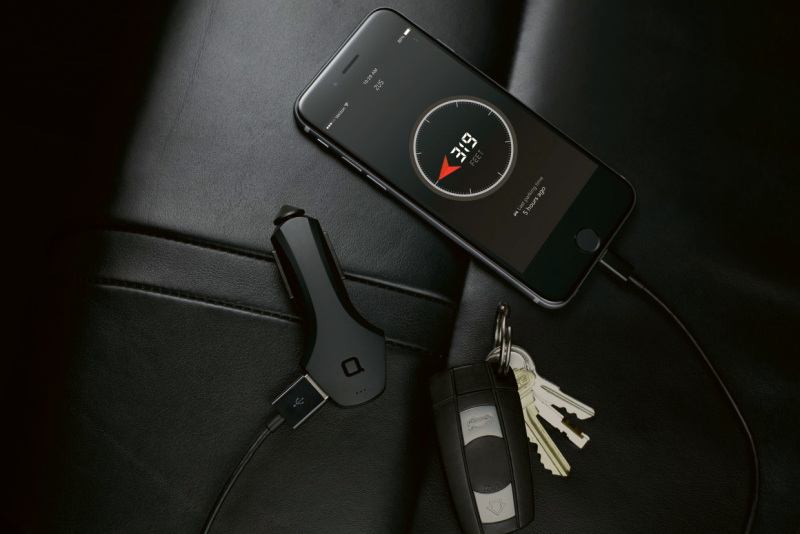 Nonda Zus – Ultra-Fast Car Charger & Smart Car Locator
This gadget is designed in Germany and assembled in Hong Kong. Currently, the retail price is US $35.99 (Regular price is $50). There are lots of similar devices at a low price in the market. Does expend this value on the gadget is worth it?
Nonda Zus – Appearance & Feel
No other device can compete for this in the design sense. It is designed very well in terms of simultaneously charging two devices. Compact & high-quality design makes this device beautiful. Military-grade titanium coating brings appealing surface texture, and seams are smoothly molded.
When you insert the Zus into a DC outlet, it ultimately gets into that, and springs hold the device to provide solid connections. LED highlights for the dark environment is another best thing which brings the device into the premium category. You can easily find each port of the device in the dark.
Nonda Zus – Performance
The device material, German Bayer plastic, pass the high-temperature test under high heat conditions. While repeating the test, again and again, there was no heating issue found, and device performance does not compromise in any way. It's all because of the inbuilt cooling system.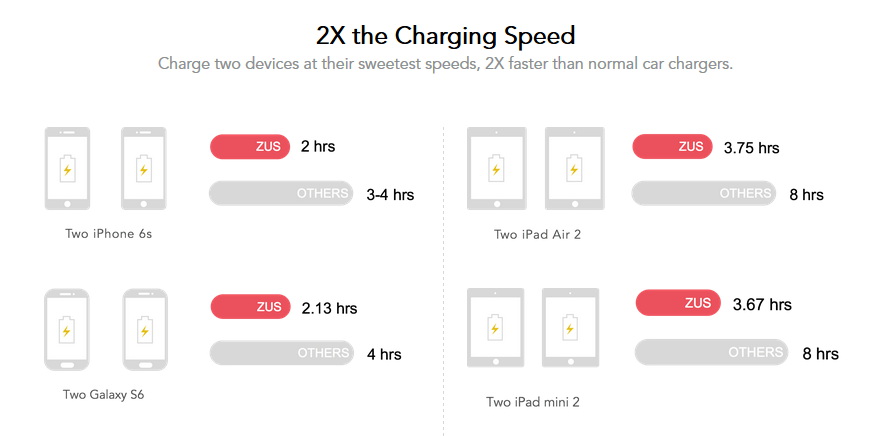 An intelligent device detection chip inside the charger is capable of identifying most smart devices and charge these at the maximum rate possible. As similar to other devices, it also has some limitations. To achieve the maximum speed of charging, you must use an OEM charging cable. Majorly device lacks the support Qualcomm's Quick Charge technology that comes with most recent Android flagships. We believe the company will overcome this issue in upcoming updates.
Most of us can ask the question, does this device charge smart devices faster? Comparing with the other chargers, the Zus makes it possible to restart the completely discharged smart device within 60 seconds, and it was charged nearly 25 percent with 30 minutes while another charger was not able to make it up to 14 percent. We assure you too the Zus was the fastest one.
Nonda Zus – Nifty Car Locator
The Zus also has an intelligent solution to car parking. You can quickly locate your car with the help of a free app available for Android & iOS. It also reminds you to set the parking timer at time exit parking. Anyone can use this simple app. Bluetooth technology has been used to record a new location, and the device will ask you to set a parking time.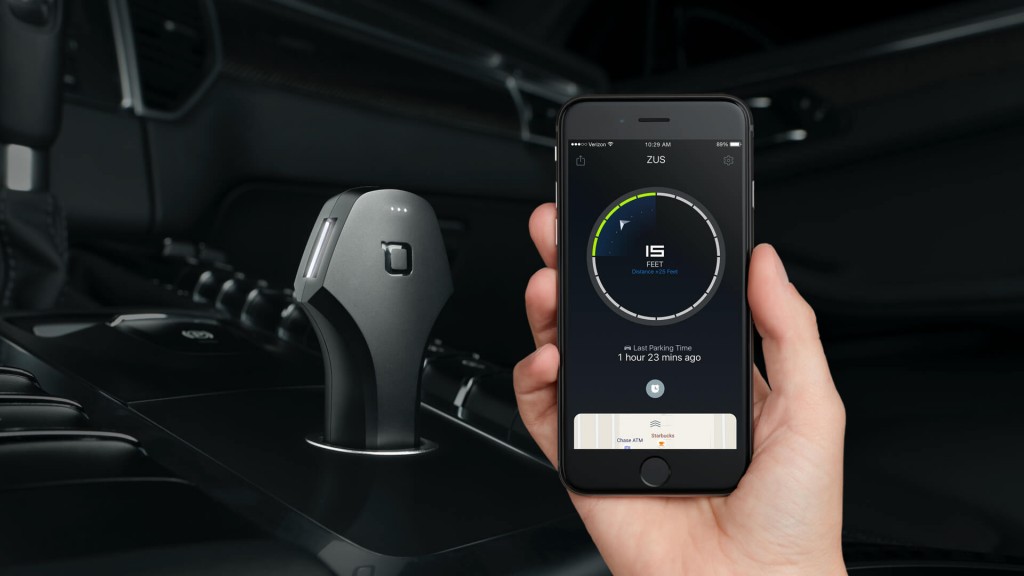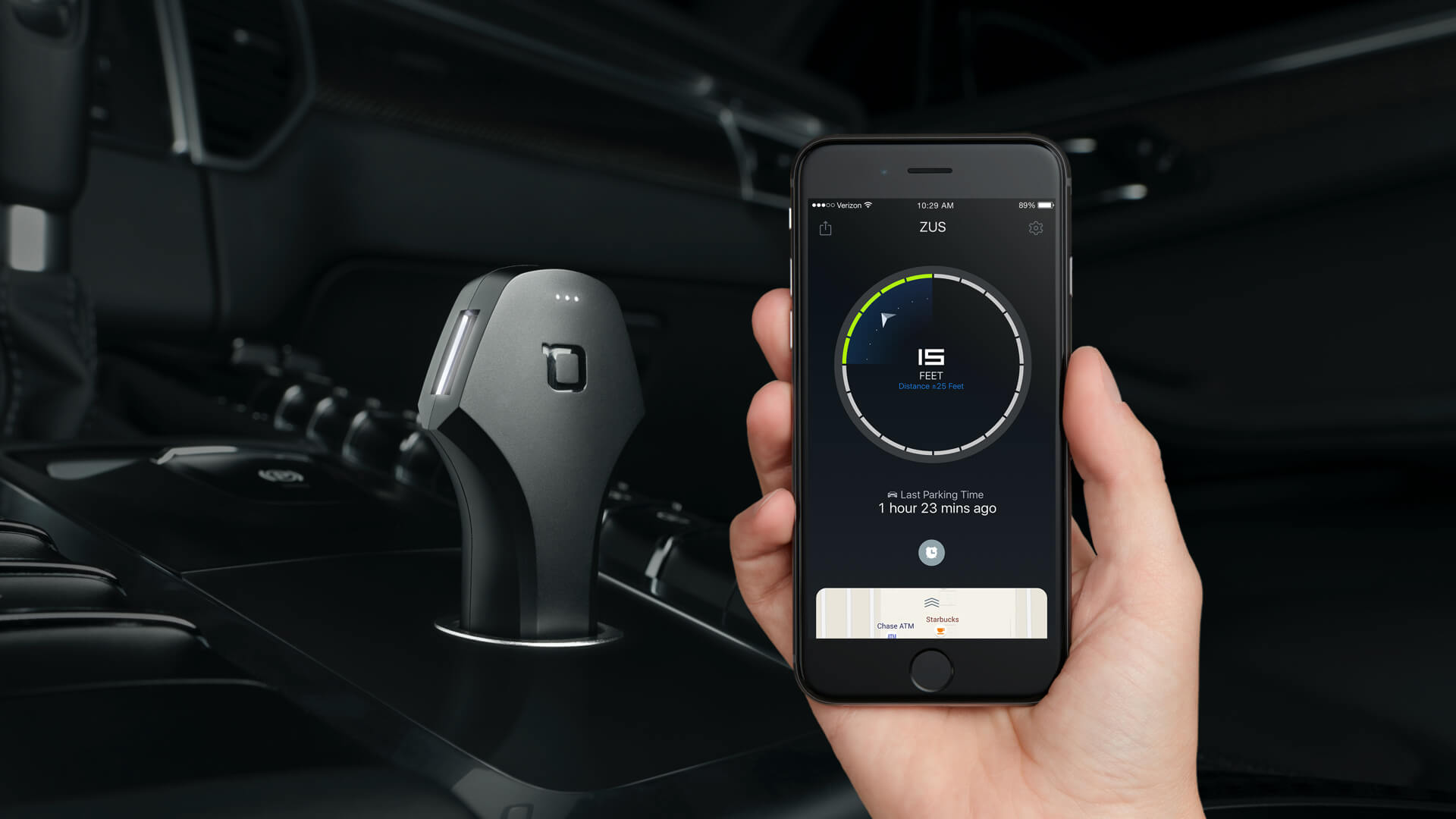 Due limitation of Bluetooth range, the app simply saves GPS coordinates & map data for future use. Thus don't worry about additional internet data usages and connectivity to track your car. Just open the mobile app to locate your vehicle and follow the directional navigation or follow the roadmap, which is helpful while parking cars into gargantuan parking lots.
Yes, you're right! Just pin the location on Google Maps, and the app will navigate you towards your car. This way, Zus can be handy when you forget to do that.
Nonda Zus – Have A Look
Final Verdict
We recommend Nonda Zus car charger to those who always carry two or more devices because the charger has two Ultra-fast USB ports. If you can bear the higher price to use stylish the Zus to match up with your expensive cars. People who mostly out of their house with a car should go for this. Unlike other, the Zus charger is only 114 gm and has a warranty of 12 months, so no worries.
Other Nonda Product-