As more and more classrooms in the UK and other countries have integrated technology into their routines, technology furniture also needs to be added to the traditional complement of desks, chalkboards, and activity stations.  Some of the more common technology additions to the classroom are laptops, tablets, and other devices, making the addition of a charging trolley vital. Charging trolleys, most obviously, are stations that can charge multiple devices at the same time.  They also serve as important anti-theft devices as laptops and tablets can be locked into the trolley, and the trolley itself can be secured to an anchor to prevent it from being removed.
Many also come with power management and temperature control systems as well.  There are many different kinds of charging trolleys available online that you can compare – in the meantime, here are a few things to bear in mind as you explore your options.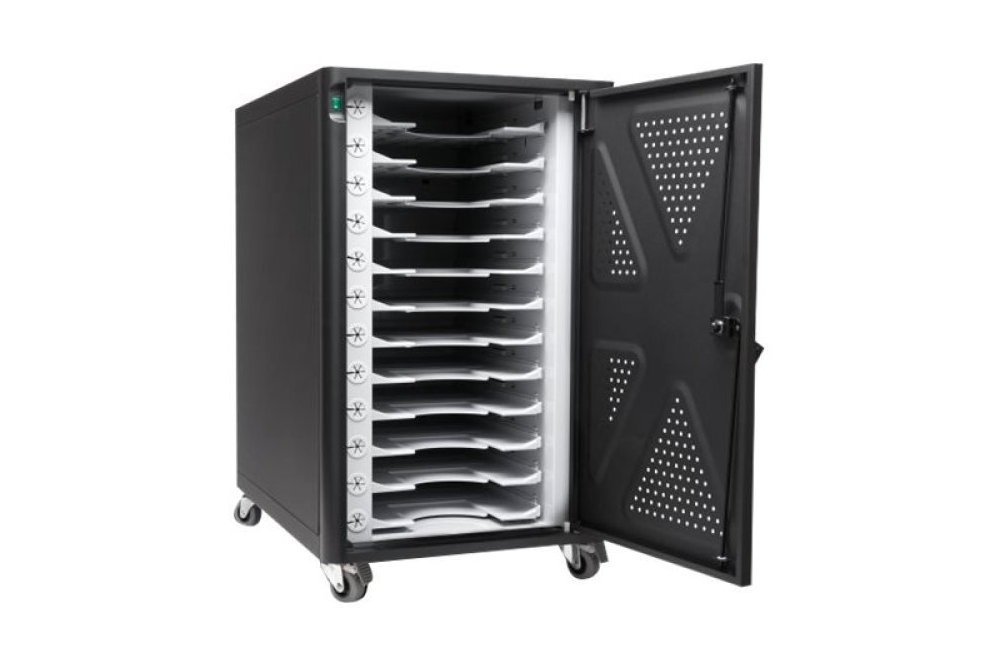 Tips to Choose a Charging Trolley for Classroom
Mobility Needs
An important consideration for choosing the right charging trolley is how easily it can be moved from place to place in a busy classroom or even from classroom to classroom.  If you anticipate needing to move the trolley regularly, make sure that it is well-built and sturdy.  Try to find the right balance between durability and ease of mobility – fully loaded with devices, will you or possibly your students be able to move it without difficulty?
Safety
Especially if you are working with younger students, particular attention must be paid to issues of safety.  If the trolley is potentially unstable if a child were to try to climb on it, or if it has wheel locks that can be too-easily disengaged, you might want to keep looking.  Keep an eye out as well for sharp corners or edges, fastening clips or levers that could pinch small fingers or other clear hazards such as cables that cannot be safely stored within the trolley.  Be aware that some convenient features such as pull-out storage shelves can cause a trolley to topple if all shelves are pulled out at the same time.
Size and Function
Think carefully about what it is that you need a trolley to do, and what kinds of devices it will be storing.  Be sure that you take account of child-friendly "bumper" cases on tablets – while these might help to protect devices from damage when they are in use. They might mean that devices don´t easily fit in the trolley unless the cases are removed.  If you are using tablets, consider looking for a trolley that syncs as well as charges, saving you the time involved in updating or adding new apps to 20 or more devices.
Final Words
These are just some of the features that you should consider as you are making a decision about a charging trolley for your classroom – and of course, these same questions can be useful for charging trollies in an office setting as well.  With the range of options available, with a bit of thought, you will be sure to find the right one for your needs.