Good customer support is essential for business success. Most customers won't do business with brands that have poor service, even if they have a great product. In fact, businesses that provide amazing support often overshadow brands with better products but sub-par support.
When it comes to supporting your customers, the traditional method has been to use email. Back in the day, this was sufficient. However, today, email support isn't ideal. Although you can certainly resolve some issues through email, people have nuanced needs that aren't easy to manage through email. Instead, you need IT help desk software.
A help desk will empower your customer service reps to provide a high level of customer support by streamlining communications and tracking requests from the time they're opened until completion.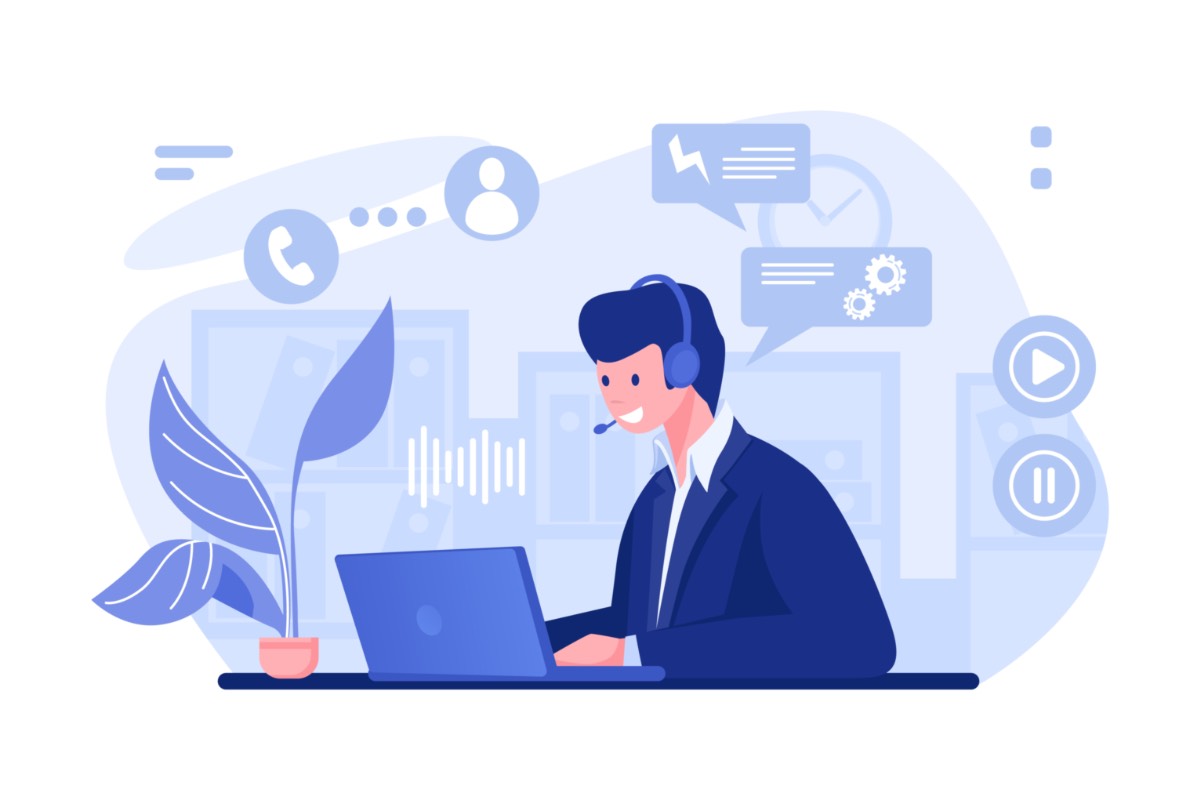 Why email support is a thing of the past
Before software developers began creating comprehensive solutions for customer support, email was the main method for getting support online. Customers would either fill out a contact form on a company's website or email them directly. This made sense when it was the only form of online support. However, there are several issues with using email exclusively for support:
Support agents have to use a separate task management system to track email support requests that haven't been resolved.
It's not easy keeping track of support requests in an email account. Even when you apply labels and tags to know if they're resolved or need to be escalated, it's still messy.
Only one agent can work on support requests. If you have multiple people using the same account, it gets confusing.
Using email for support is outdated, and a help desk is the better option. You can, however, use an IT help desk solution that also works via email. For example, when a ticket is opened, replies are sent to the recipient's email, and they can reply directly to the email to reply to the ticket. In this case, the support request is being handled through the IT help desk software, and it's simply being copied to the customer's email for their convenience.
Why an IT help desk solution is ideal
Email falls short of providing the type of support today's customers want, need, and expect. For instance, 90% of customers expect an immediate response from a business when submitting a support request. A whopping 60% of customers report being unhappy with a business that doesn't respond within a minute.
According to a Harvard study reported by Inc.com, you're likely to lose the sale if a customer has to wait more than fifteen minutes for a response. It's just not possible to meet today's customer expectations by providing support through email. You can, however, meet these expectations through a help desk.
A help desk provides immediate solutions
A help desk provides customers and potential customers with immediate responses that satisfy their need for instant answers. For example, one of the key features of a help desk is the chatbot. When customers ask a question through your chatbot, the bot can reply with immediate answers, including self-help links to your FAQ section or knowledge base. If this information doesn't solve their problem, they can submit a ticket.
Using a help desk also makes it easier for your support reps to manage and track customer service requests. This, in turn, provides a higher level of support to your customers. For instance, all requests can be prioritized so that urgent issues are handled swiftly. You can also assign tickets to departments automatically, so customers don't have to go through multiple agents to find the right person.
Another benefit to using a help desk is using the questions to better your business. For example, when customers are asking the same question, you can find a way to answer the question before your customers contact you. For instance, you can include the answer with your product or service and add it to your FAQ section.
More complicated and nuanced support requests are a great resource for determining what you can change in your business to make it better.
Move away from email and implement a help desk application
If you're still relying on email to support your customers, it's time to make the shift to an IT help desk solution. Your customer service reps will be better equipped to provide the outstanding service your customers want and deserve.