Be it a large or small scale business or even a sole member limited liability company, all are
continuously thriving to connect with as much target audience as possible and to achieve the same, the two great strategies are –SEO and Content Marketing. Observing the level of competition in the market, the businesses or the companies are bound to find ways to stand out, display expertise, have a better reach than others and have a well-planned marketing strategy to showcase their product on the internet.
Why we need Quora?
To have a reach better than others, Quora is one big platform of marketing which is quite underrated. Ever since the year 2009, Quora has been leading in the domain of question and answer websites on the World Wide Web. But unfortunately, it is too underrated and underused even when it can prove to be a great source for SEO and Content Marketing.
Ways to Use Quora for SEO & Content Marketing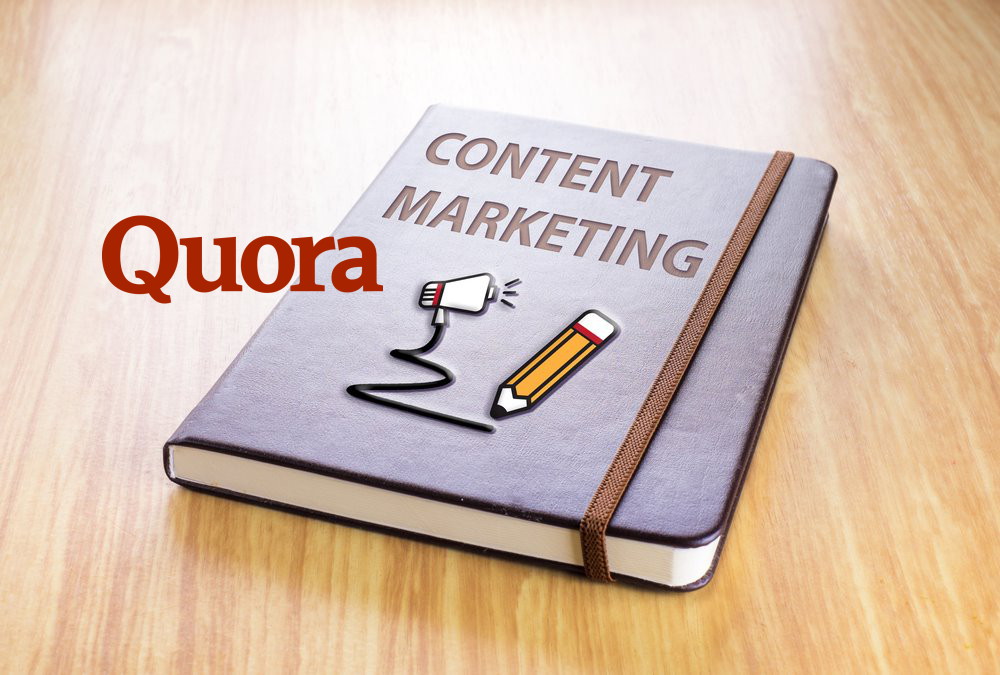 1. Build a Distinctive Quora Profile
The very first step to seem different to the online audience is to construct a distinctive Quora profile, placing your business/brand name somewhere at the start and keeping the information about you and your business absolutely true. This is because, when the information you provide seems legitimate, people tend to have more faith in you i.e. in your online reputation. You may assume that not everyone has time to look into anyone's profile, but that is one of the biggest mistakes that you may make. At Quora, every single time you give an answer to a question, a slight fragment of your profile is always visible.
Make sure that the bio section is very informative and interesting at the same time, do provide links and mention the name of your team members or the experts in various domains available to answer the questions. If you wish to build a very strong bio that the audience would love to read, you can hire professional writers from 'contentmart.com.' At Contentmart, you can manage to get amazing content by expert writers at reasonable rates.
So, make sure you build an attractive yet legitimate profile.
2. Content Marketing; Search for Questions
Quora is full of question and answers; after all, that is what it is all about. Waiting for questions that relate to your business or brand to appear on your screen randomly, can be very time taking. The better way is to try and search for the questions in relation to your niche and then answering them with at most preciseness and information as possible. The communities on the Quora also vote on the answers which are why the answers should be very thorough and informative. This helps in showcasing your industry expertise to the questioner and to the visitors. And not only does this help in alarming the online audience about your presence but also is a great way of promoting your brand. And gradually, Quora automatically begins to suggest you the questions that are related to your niche or business.
3. SEO Keywords Study
Search Engine Optimization is one great step towards expanding your business in the rightmost direction. SEO's most important element is 'The Keyword'. To understand SEO keyword optimization is very crucial and for which a proper keyword study needs to be done. Quora helps you in the aforementioned large and possibly is the best website for the keyword research.
The easiest way to use Quora for SEO keyword search is by copying the URL of an answer or by copying a phrase and placing it in the keyword planner. Not only do you get to know the best keywords for your brand, but also, you get an idea about the keywords that the competitors are using. This is how you'll get a better understanding of the keywords that are best for amplifying your business and its reputation online.
You can refer to 'Contentmart.com' for the purpose of keyword study too! Contentmart is not just a place where you'll get high-level content, but the clients can use it for other purposes too, like hiring someone to do the entire keyword study to provide you with the whole list of keywords. In addition, Contentmart can be a one-stop destination for high-quality content requirements.
4. Content Gap Scrutiny
If your business involves the use of a website, then understanding Content Gap is a must. As the name suggests, it is basically that gap which recommends a page on your website which you don't have as of now.
5. Build Links
This is a very simple yet productive approach. With the help of link building, your content can receive a lot more links. For building link, all that needs to be done is use your profile and leave answers for various links.
Recommended – Ultimate guide to get more backlinks to your blog
6. Fetch Promoters to Market your Content
Quora being highly crowded, the possibility of finding people or organizations that are there –willing to promote your business/brand is quite high. There may be present a lot many ventures interested in your business. This is how you can not only get your content marketing done but will also be able to expand it, develop a better image on an online level and build strong industry relationships.