When you decide to start an online business and come to the point when you need to acquire hosting for your website, you will face several questions whose answers will determine which provider to choose. The main questions usually are: What are the characteristics of the basic types of hosting? How do they differ? What is the best option for me, and when do I need to change it?
We'll try to clarify what users can expect from different types of hosting, what makes them different from each other, what are their advantages and disadvantages that can affect your online business, and when it's time to migrate from one server to the other. Let's start by dividing the main types of hosting servers into 3: shared, VPS, and dedicated.
Types of Hosting for an Online Business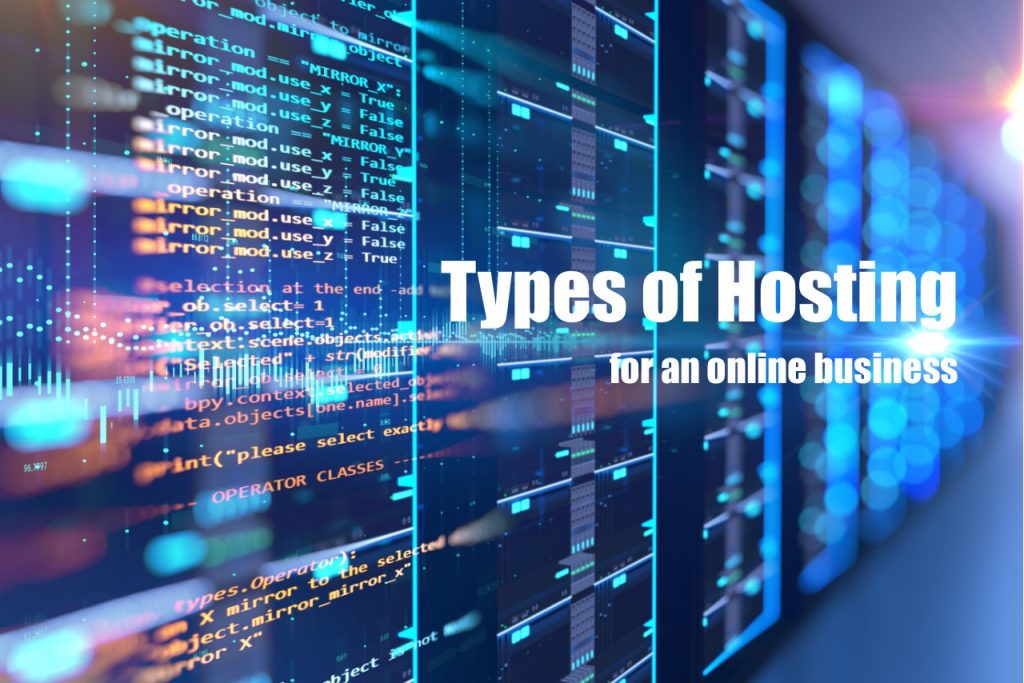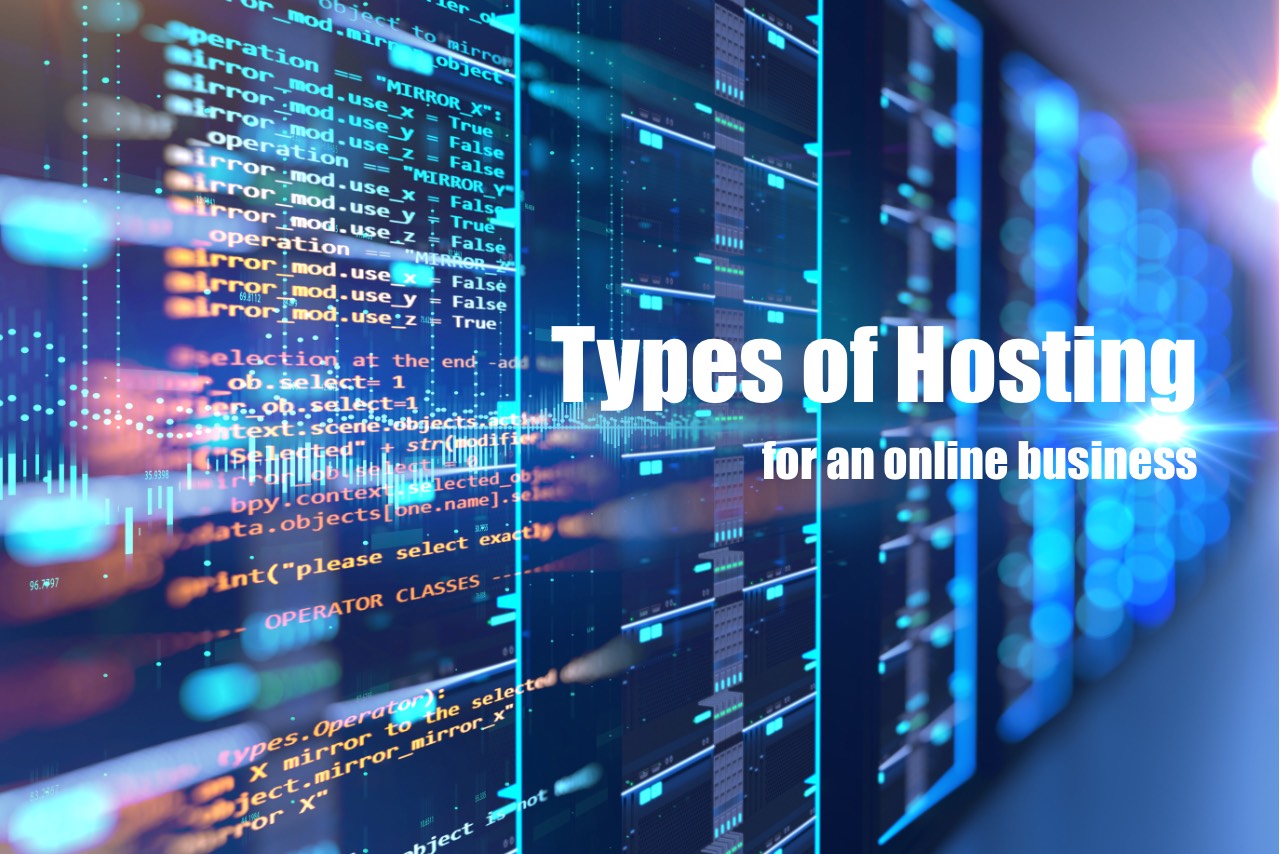 Shared Hosting
Shared hosting refers to a system where multiple websites are hosted on the same server.
Advantages
The reason why this is a great deal for many is that the server resources are divided into multiple users, so rental prices are significantly reduced compared to other types of hosting servers. Also, the user makes almost no effort in the area of server maintenance. This is the job that hosting providers do.
Shared hosting is a particularly attractive type of hosting for users who are just getting to know the universe of internet presentation, marketing, and business. These business owners aren't yet interested, or simply don't know how to maintain a server and aren't ready to opt for a stronger and, at the same time, more expensive solution.
Disadvantages
The disadvantage of this type of hosting is that sharing resources can often affect performance and responsiveness. It's pure logic – when multiple clients are drawing the same resources, such as processor or RAM, at the same time, the server will need more time to perform duties for them. In addition, as mentioned above, since most settings are handled by the hosting provider, there aren't many options left for users to customize them to suit their needs. Shared hosting, however, represents a solid price-performance ratio, so most website owners opt for it, at least until they reach a more serious level of online business.
DMCA Ignored Hosting
There's a group of online business owners for which shared hosting, actually its subtype – DMCA ignored hosting, is especially suitable. We're talking about online business owners who are having content on their websites that are assessed to infringe on a copyright or is linking to material that violates copyright regulation called the Digital Millennium Copyright Act (DMCA); here they can see how to protect themselves. DMCA ignored hosting is the subtype of shared hosting that websites should purchase to prevent receiving a takedown notice for copyright infringement or to defend themselves against these notices that aren't always legally based and are very often are just arbitrary.
SSD Web Shared Hosting
SSD web shared hosting is an upgraded shared hosting that has faster memory and, therefore, positively affects the loading speed and responsiveness of the websites it hosts. That's because of a data storage technology based on a solid-state drive (SSD) instead of a traditional hard-disk drive (HDD). It should be taken into account by online business owners when making a choice.
Virtual Private Server (VPS)
It's at a slightly higher level compared to shared hosting when it comes to hosting power. This type of server simulates multiple individual servers divided into partitions on the main server.
Advantages
Instead of everyone using the available resources as a whole, a certain amount of resources that it can use is allocated to each server. In this way, VPS solves some of the problems that occur with types of shared hosting. With VPS, the "root" access is available to users. It means they have full control over their server. They can add or delete files, install programs, or remove them if they don't need them.
Another notable feature that puts VPS in front of shared hosting is the ability for the users to install the control interface by themselves to maneuver it for administration and modification. In most cases, that control interface is cPanel because it's easy to install and easy to use, and, at the same time, it has all the features you need.
Disadvantages
Having full control over their server means that users are free to make changes but, as a user, if you don't have enough experience, you can delete files that are important for the proper functioning of the website or server, so it's advisable to use these features with caution.
When choosing a VPS server, pay attention to which control interface you would like to use. In addition, you need to watch out to the number of resources you have available, such as the amount of RAM, the speed of the processor, and the amount of space on which your website will be placed.
Dedicated Hosting
This type of hosting means that you have leased the entire server to yourself and your website.
Advantages
As you can conclude by yourself, this implies that you have the full performance of the server at your disposal, and there's no one to "bother" you. Of course, this isn't the only convenience. In case you need special settings to manage your website uninterruptedly, all the options are accessible for you, and it's up to you and your knowledge of the server environment to decide how you will use it.
Dedicated hosting solutions are known for their speed and availability. These are very important factors for all websites but especially for those who need to be available to users at all times, such as online business owners. For them, even a very short period of downtime can lead to losing profit and losing it significantly. Basically, the availability rate for this type of hosting is over 99.94%. High traffic levels won't "suffocate" your website, which means you'll be able to serve a large number of visitors without hassle.
With dedicated hosting, you have the highest level of security, as well as small security settings that will meet your needs. Activities on other websites from the server don't affect your security because you don't share space with them.
Disadvantages
The only downside to this type of hosting is the price. It isn't cheap but, if you have opted for the type of business where security, availability, and the speed with which users will interact with you are important, then this is definitely a worthwhile solution.
Determine Your Needs before Choosing a Web Hosting
In the end, it all comes down to user needs and budget. It's up to you to make the final decision and choose a solution that will support the needs of your business without being financially backward. Our recommendation would be to reduce the number of migrations from one type of hosting to another; and to reduce the number of choices to 2, that will accompany the growth of your content, business, and customer base. These steps will save you from any losses.
Shared web hosting is a quality solution for users who own small or medium websites accompanied by the same size of business and don't require too many resources. VPS is intended for those users who need more resources and root access in order to be able to install the necessary software (e.g., for development). Dedicated hosting type is for a group of users who own large websites with heavy traffic, which uses significant amounts of resources at all times.