The world is being full of compact tech gadgets television, laptop, phone, speakers, etc. Because it's easy to carry and manage such device technologists continually working to improve design day by day when it comes to Trendwoo pocket Bluetooth speaker is offering something innovative and affordable.
Trendwoo pocket Bluetooth speaker is a slender musical comrade. You can use it for indoor as well as outdoor activities. It's offering lots of things to their customers.
Trendwoo Pocket Bluetooth Speaker Review
Let's start with Pros –
1. Slim Design
It's a two-directional shower speaker slim in design and of small size. You can carry this in your pocket or even in a travel bag.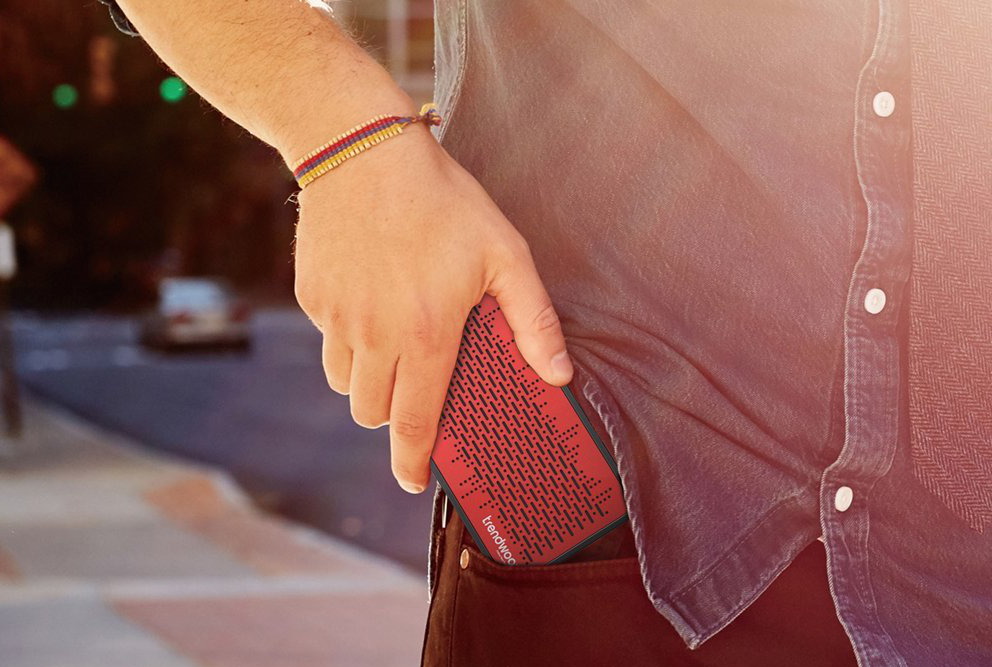 2. Groovy Sound Quality
It consists of two 3 watt portable wireless Bluetooth speakers. Both Speakers have a 40mm diameter and inner magnetic impedance of 4 Ohm, 5W to output rich and deep sound. Speaker has Bass port, including two passive radiators for superior sound and dynamic volume that can fill the entire space. Bass performs best in surround mode. The frequency response is 180Hz-20KHz.
If you talk about noise speakers, reflect some distortion at full volume, but the sound is loud enough to enjoy a small gathering.
3. Waterproof IPX4
Speaker can protect itself against low-pressure water stream almost from any angle. Unfortunately not submersible but stay safe in the shower, in the rain, by the pool or on the boat. It means you can enjoy the musical rainy season while traveling with it.
4. Microphone
You can answer calls hands-free through the built-in microphone or hang-up calls to finish Google Hangout, Skype, or other video chat. It's not necessary to keep a device by your side.
You can answer the call by pressing the Play/Pause button and hang up by doing it again. If you want to refuse, call then long-press the Play/Pause button.
If interested in calling last dialed number, then you can long-press Play/Pause/Call Button.
5. Connections
Connectivity is possible through Bluetooth and AUX 3.5mm chord. It's possible to stream music from the distant Bluetooth device at 10m wirelessly.
6. 
Universally Compatible
It is suitable for most of the Bluetooth-enabled devices. Such as iPhone6s, plus 5S, 5, 4S and Android smartphones, Samsung Galaxy Phones, and so on. Perfect for Outdoor Sports, Travel, Bicycle/Bike, Cycling, Climbing, Camping, Hiking, Running, Fishing Use.
7. Playback
After a successful connection with nearby Bluetooth device Long press + to select the next and – to the previous.
8. Battery
It has an in-built Li-Polymer 1200mAh rechargeable battery that offers 6+ hours playback time.
Cons –
Noise distortion at full volume but believe the pocket Bluetooth speaker is loud enough before reaching that point.
Final Verdict
Trendwoo pocket Bluetooth speaker output impressive sound with Bass woofer. Don't compare it with large and expensive speakers. It performs very well in comparison to its size. The slender design makes it possible to carry it anywhere.