Search engine optimization is a common practice these days, and most companies either have in-house or outsource teams to handle it. At one time, getting search engine rankings was all that was expected from online marketing efforts. But now, there is a lot more to explore and practice. Also, companies have become more aware of the performance of SEO efforts and demand detailed reports about the return on investment through SEO. Tracking SEO efforts also play an important role in strategizing for SEO and other online marketing efforts. There are tools also available to monitor the SEO efforts of competitors, and hence it provides useful insights for devising the SEO plan. There are free as well as paid tools to monitor SEO efforts. Here is a list of the most popular ones.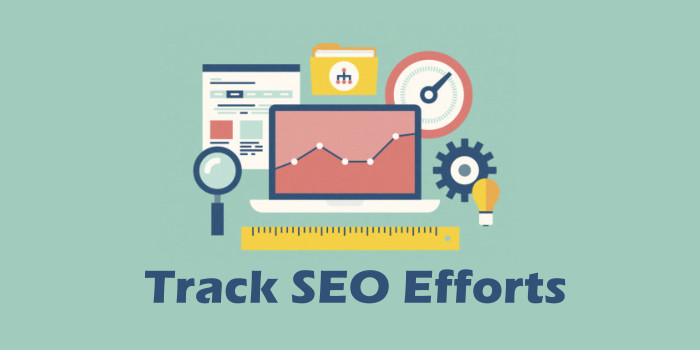 Google Analytics
Google Analytics is a free tool, and perhaps the most popular of them all. It has most web analytic features and generates some useful reports based on keywords, demographics, click-through-rates, etc. It uses used by individuals as well as most small and medium businesses. It integrates seamlessly with your Webmasters account and offers useful information to track SEO efforts.
Raven tools
This is another paid tool that offers more features than any free tool. It has a competitor manager program that lets you keep an eye on your competitive websites. It offers details like Google page rank, domain authority, quality score, etc. These attributes are essential in the online success of a website, and having this information on the competition can give a boost to the results of your marketing efforts.
Quantcast
If you want to track how your SEO campaigns are performing, you can try Quantcast. This tool has a free as well as a paid version. You can start with the free version, and once you are assured of its value-added, you can purchase the extra features. It measures web traffic and provides reports based on demographics, interests, etc. The extra features mainly include 'Quantast Audience' that helps users connect with their target audience, not only through search but other online channels as well.
Moz
MOZ provides both SEO as well as SMO monitoring options. It is a paid tool but a free trial for 30 days, which is enough to find out whether the tool is useful for you. After this period, there is a fee of $99 per month. This tool gives good competitor info and offers SEO suggestions to be implemented on-page to rank well in search engine results.
Open Site Explorer
This tool is used to compare two websites by entering their URLs on the page. It is powered by MOZ and hence is a very reliable free tool.
SpyFu
It is also a paid tool and comes with a 30-day trial/ money-back guarantee. It is not used very widely but is considered to be one of the right tools. As the name suggests, it can be used to spy on your competition and mainly helps you in keyword Analysis and also keep an eye on the AdWords campaigns by your competitors.
Microsoft Free SEO Toolkit
It is a free SEO tool developed by Microsoft. It also provides you with various suggestions not only to improve traffic and get higher ranks but also to improve your website to provide a better user experience.
CuteRank
CuteRank is another free desktop program that can be used to check the ranks of your selected keywords in different search engines. It is one of the many software that automates the tedious process of rank checking.
SEO Doctor
SEO Doctor is an add-on application created for Mozilla Firefox. It takes its necessary information from Google and hence is one of the most reliable free add-on software that is used for SEO tracking.
These are some of the useful and most popular tools to track your SEO efforts. Most of the paid ones also offer a free trial, so you should not hold yourself back in checking them out. These tools will not only help you in gaining high ranks in search engines but also in improving your reputation, brand awareness, gizmo watch, and overall user experience.