Developing websites that are intuitive and captivating is not easy. There are several hundred factors that web developers need to consider before designing a website. The development of a website is never finished either. There are many things that need to be changed and tweaked at regular intervals to guarantee the success of the project. The more you learn about the visitors of your website, the more modifications you can do based on how visitors react. This is the reason why it's necessary to read and know what other developers are doing. So one must know about top web development blogs and other resources.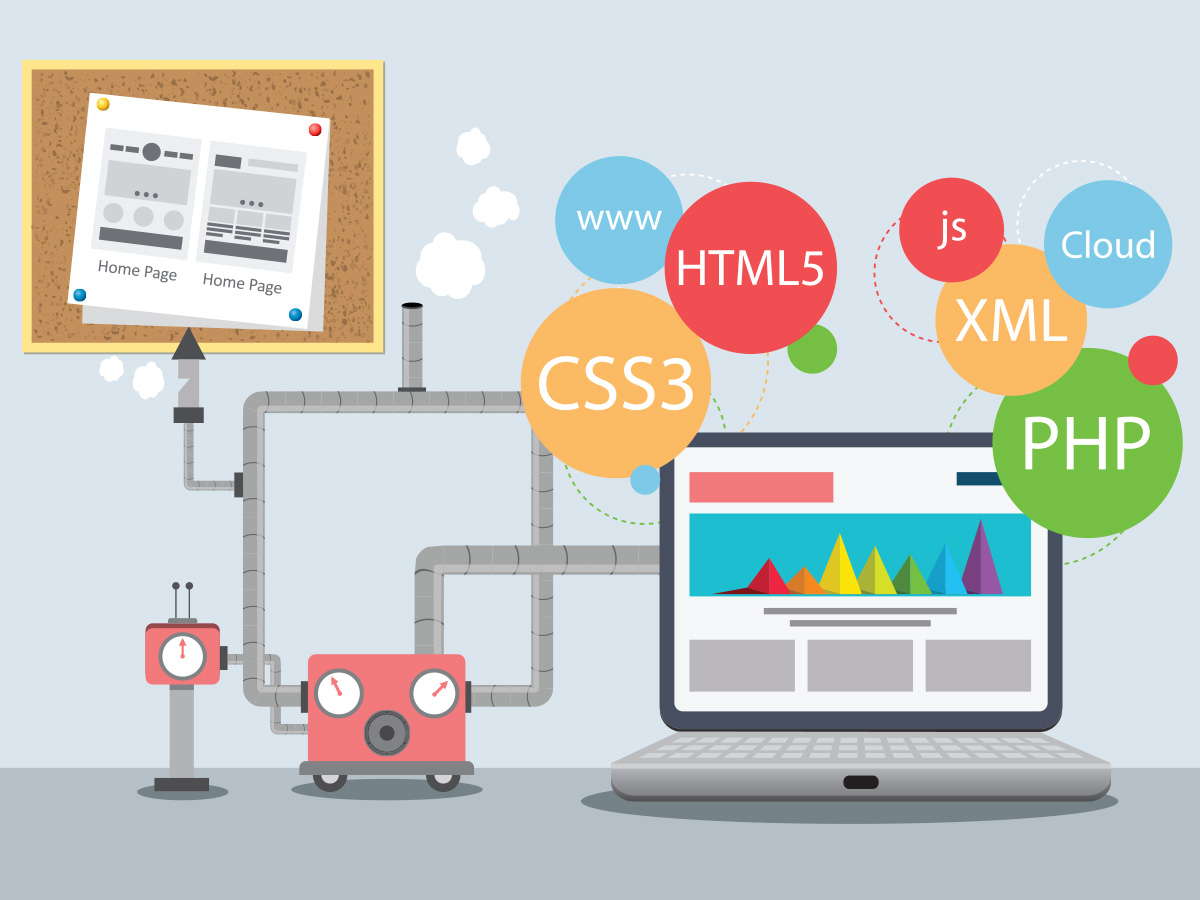 Top Web Development Blogs
This top web developer blogs list will provide you with all the necessary information about blogs that are worth reading. These blogs are written by designers, developers, UI and UX experts, and web marketing professionals. This is our list of a few web development blogs and resources that you should bookmark now.
1. Catonmat
Peter Krumin's blog "catonmat" is a globally acclaimed and ranks number one in the world's best web development blogs list. Catonmat is followed by hundreds of thousands of people. This blog was established in 2007 and it's an awesome blog that is highly dedicated towards its slogan good coders code – great reuse. Peter has over 15 years of programming experience and has worked for several web development firms. He currently runs his own web testing company called Browserling. In his posts, Peter shares a deep insight into web development and he provides several solutions for every problem that he discusses from different points of view. His posts are primarily focused on node.js, creating web apps, and algorithms. He consistently delivers quality posts on software development and his blog worth your consideration.
Website: https://catonmat.net/
2. Envatotuts+
Popularly known as Envato Tuts+, this is an Australian blog ecosystem of blogs, video tutorials and articles. This blog brings together the largest and best collection of experts and writers that are highly skilled in their respective domains. Developers from across the world learn from the blogs every day and implement the techniques shared by the web development blogs on real-life projects for optimal success. It publishes a variety of e-books, videos, tutorials and courses, some free, but some paid.
Website: https://tutsplus.com/
3. Smashing Magazine
With over a million fans on social media, Smashing Magazine is one of the top web developments community that has proven itself to be a reliable source for inspiration and ideas for web developers and designed since its conception in 2008. Bloggers and publishers consistently share their experience and good piece of content that is both informative and helpful for web developers and social media community.
Website: http://www.smashingmagazine.com
4. WebAppers
This is one of the best open source web resource on the web that publishes. From JavaScript Plug-ins to icons, photos to frameworks and templates, web developers are likely to get all information and helpful resources for web development under one single roof, thereby saving their time and effort in web development.
Website: http://www.webappers.com
5. CSS-Tricks
CSS-tricks is a blog not just about cascading style sheets. It also covers UI/UX best practices, latest HTML5 developments and it has a CSS Almanac or a dictionary that lists all the CSS selectors and properties. There's also a job board and guides for beginners. We really like this blog.
Website: https://css-tricks.com/
These were some of the top web development blogs that you should bookmark and subscribe to. If you have your own favorites, let us know!