Publishing a book is a dream for many bibliophiles. But just because you cannot afford a literary agent or access publishing house expertise doesn't mean you cannot publish a book yourself.
Self-publishing hit the mainstream market back in 2007 and ever since has been a legitimate alternative for authors who can't find their way into traditional publishing houses. Previously, fiction books dominated this sphere. However, in recent years, the sales of nonfiction books have slowly gained traction, soaring by nearly 30%.
If you'd like to have more control over the publishing process and have a fantastic idea for a nonfiction book, self-publishing is the way to go.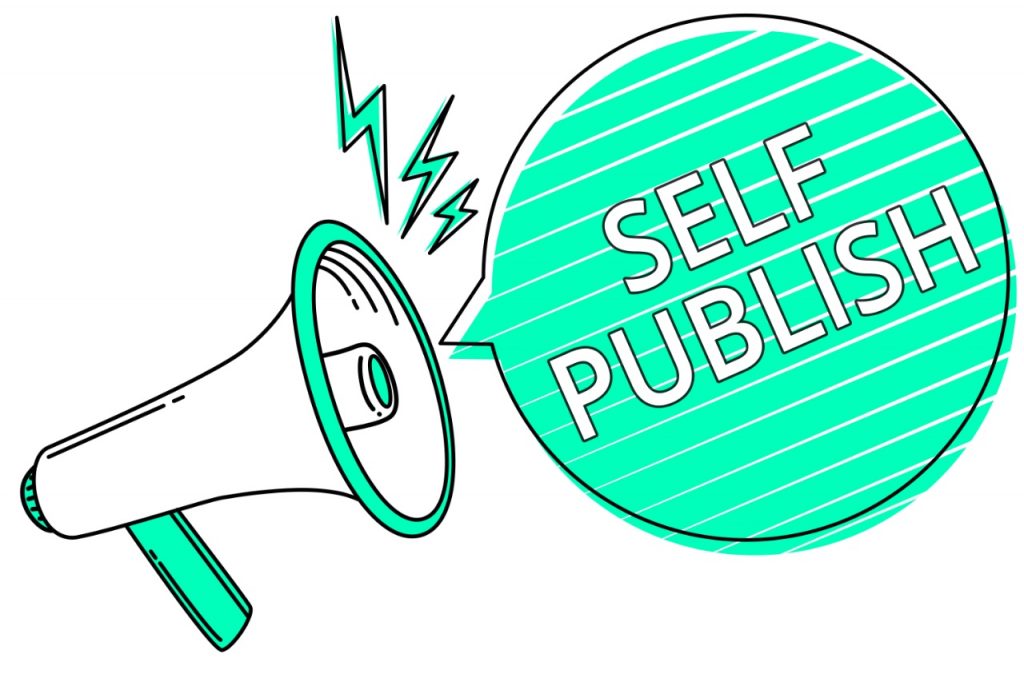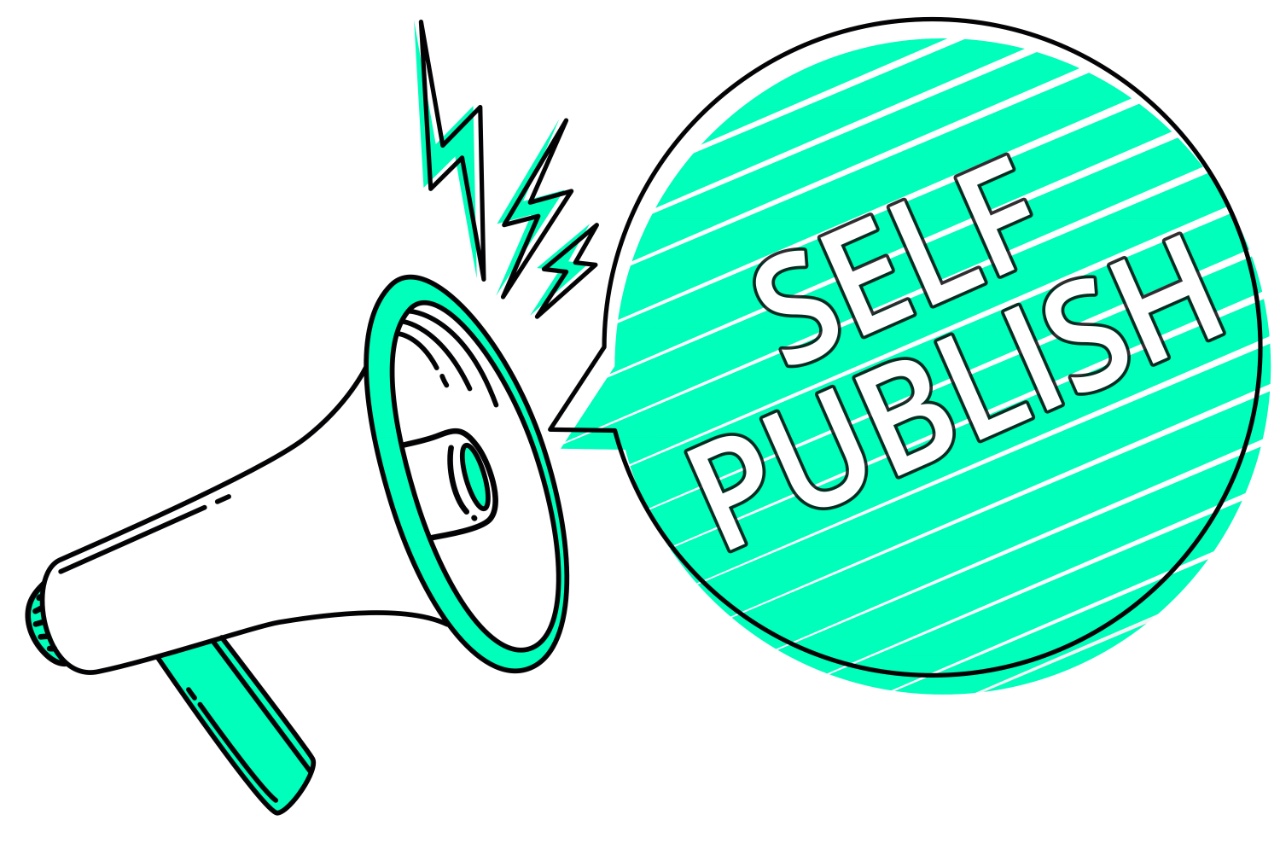 Choose A Platform That Works Best For Your Needs
There are different publishing platforms for fiction and nonfiction books.
Ones that work for fiction might not be the best fit for nonfiction. Instead, look for a platform with:
A monetizing plan that best suits your need
Has the readership you're looking for
Facilitates the process of publishing
Kindle Direct Publishing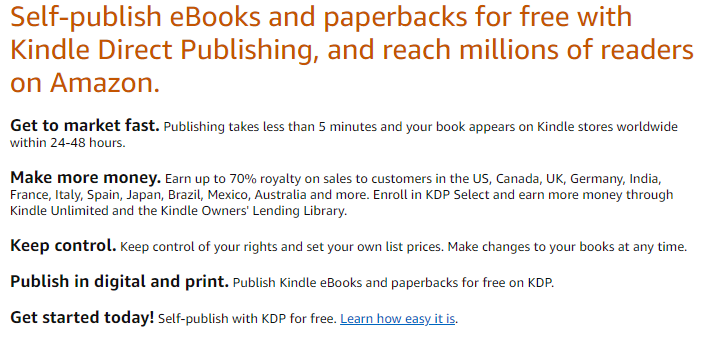 Besides being one of the biggest distributors of books worldwide, Amazon also has a Kindle Direct Publishing self-publishing platform. It also has printing facilities located globally that are fully integrated with Amazon's system.
Suppose a European buyer purchases your book in Amazon online store. As soon as the order is placed and paid for, your book will be printed at a nearby Amazon printing facility and will be shipped to them shortly.
Advantages Of Choosing KDP
KDP is the perfect choice for self-publishing authors who want to fulfill orders worldwide through the e-commerce giant.
Additionally, since Amazon owns both the printing and distribution facilities, authors are paid a higher royalty fee for every book sold. For example, as an author, KDP will pay you 60% of your list price minus the book's printing cost.
Disadvantages Of Choosing KDP
If you plan to stock your books at a brick-and-mortar retail store, KDP might not be your ideal platform for publishing. This is because Amazon offers lower than average discounts on books, so retailers hardly ever order from KDP.
Monetization Plan
Even though your book's printing cost will vary by the number of pages, the standard printing cost at KDO's U.S. facilities will be $4.45 per copy. This is the standard price for a 300-page black and white printed book.
A disadvantage of printing with KDP is that authors don't get volume discounts. So even if you are placing a bulk order of 10000 books, you'll have to pay the total amount of $4.45 per copy. No wholesale discounts here.
IngramSpark Self-Publishing Site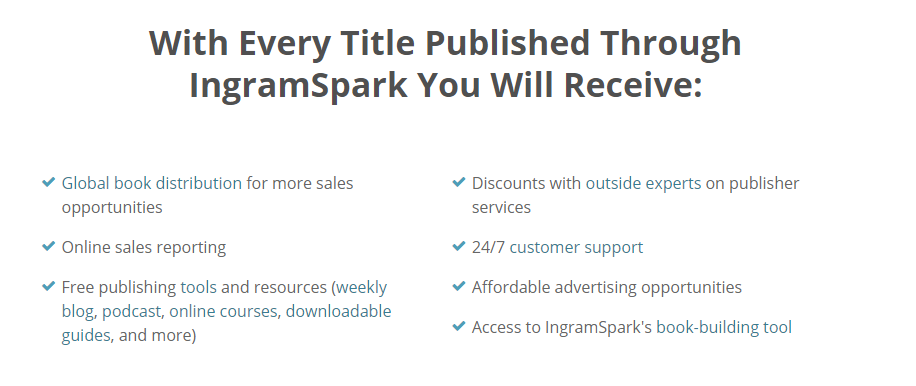 Like Amazon's KDP, IngramSpark is a self-publishing initiative by one of the largest book distributors, Ingram. In addition, they've set up a print-on-demand distributor to fulfill online orders with ease.
They also have several printing facilities worldwide, making it easy for brick-and-mortar stores to sell Ingram-published books on-demand without holding a large inventory.
Advantages Of Choosing IngramSpark
Since Ingram has a long relationship with bookstores worldwide, it can be a great choice of publisher or distributor in the book industry.
Another advantage of IngramSpark is that they offer volume discounts to authors. This is great for nonfiction authors, especially if you hold public speaking engagements at large venues, where you'll need to stock up your conference with sizable print runs.
Disadvantages Of Choosing IngramSpark
IngramSpark is at a disadvantage when it comes to distributing books on Amazon. Because Amazon prefers to keep its own published books in the store, IngramSpark books might be at a disadvantage when selling them with the e-commerce giant.
Monetization Plan
The printing cost is more or less the same as KDP for paperbacks. However, hardbacks are generally more expensive to print.
They charge a sales commission of 53% to bookstores and 30% to online retailers. They also charge a set-up fee of $49 and an annual fee of $12.
Get Help From An Editor And Beta Readers
As a writer, it is important to have critical feedback for your book. However, the difference between having feedback from an editor and beta readers is that editors can read your book and give crucial feedback on the book's tone and writing. This step is vital as it helps writers evolve their writing skills and ideas, making sure you've answered questions raised by earlier sections in your text.
Beta readers are book reviewers who are sent copies of unpublished drafts to give feedback on the book from a reader's perspective. Sending your books to beta readers is important to know what your readers are looking for when they pick up your book and what aspects of the book they do not like.
They can also comment on parts of the text that might be confusing, helping the writer make changes based on the beta reader feedback.
You're bound to get conflicting feedback from beta readers, as their feedback is usually based on personal preference. Therefore, you should always handle their feedback with discretion and only take what fits with your narrative.
Twitter is a great tool to find beta readers and editors alike. Start by using the hashtag #WritingCommunity then expand your search from there.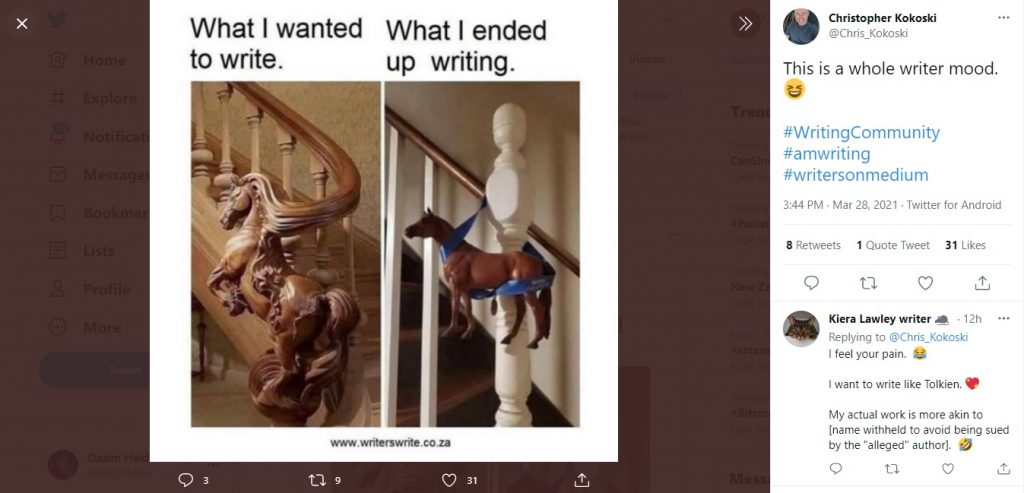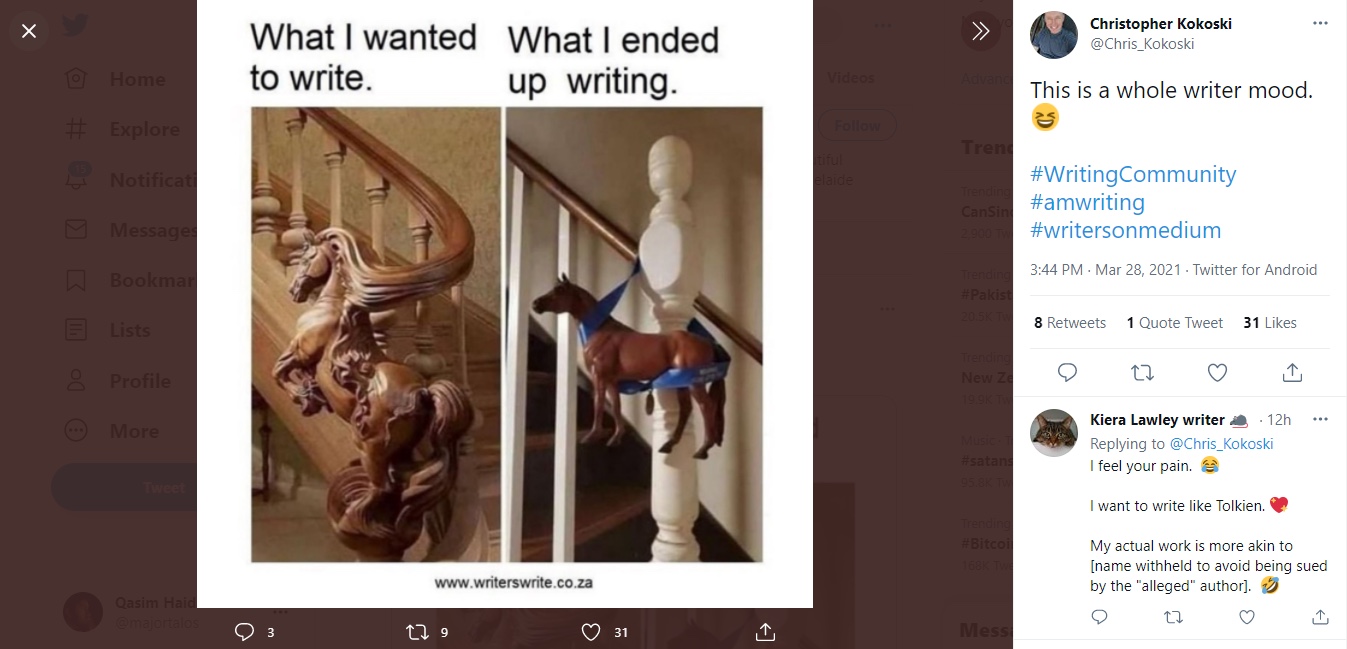 Design A Book Cover That Converts
Whether you are self-publishing your book or signing a book deal with a publisher, the first thing that will make your book stand out is the book cover.
You must have heard the popular phrase, "Don't judge a book by its cover." Well, it doesn't apply to actual books. But, believe it or not, most readers do judge a book by its cover.
A book cover design catches the reader's attention at first glance and is often the deciding factor for those who end up hitting the purchase button. Therefore, the more aesthetically pleasing a book cover is, the better it will convert into sales.
Choose A Design That Fits Your Target Audience
This is where being updated with the latest book trends helps.
Research what people prefer for each genre. For example, if your topic deals with health concerns, research what kind of book cover designs and colors attract people towards this topic.
Create a professional-looking personalized book cover using PosterMyWall's easy-to-customize templates. A predefined book cover template is excellent for designing a book cover. It highlights the space for your book's barcode, leaves you with a 'safe margin,' and provides you with fancy image effects that you can use.
What Makes A Good Book Cover?
Minimal design
Remember, your readers want to know what the book is about by judging its cover. So don't give away too much of the story or overcrowd it with design elements. This will only leave them confused and unsure if they want to figure out what your book is about.
Make sure your design uses clean typography and minimal elements to represent the theme and convince readers to pick up the book.
Clear Title
The title on your cover matters a lot. The clearer it is, the better it will be for the readers to see what the book is about. It might be good to add a subtitle or 1-2 lines of text beneath the title to give readers a better perspective. However, use a subtitle only if it is needed to clarify a book's topic.
To help you kick-start your creative thinking process, here are a few guidelines that can help you craft your perfect book title!
To Conclude
Self-publishing is definitely not easy. But if you take adequate measures, devise a financial plan, and surround yourself with the right people, there's no doubt that it can be one of the most fun and satisfying experiences of your life.
All in all, remember, you have to attract your readers in every way possible. So design attractive book covers, take help from book reviewers, do contests and giveaways with book bloggers and, decide on a publishing platform that suits you and your budget.
Hopefully, this guide can help you kick-start the process of self-publishing your book.
Good Luck!