The world of drones is witnessing the arrival of a new species. A small pocket drone ZeroTech Dobby has been launched. Let's checkout Dobby drone review together in this article!
ZeroTech Dobby Review
Recently, discovery in the field of Mini Drones was precisely presented. Further, the outcome of the ZeroTech Dobby pocket drone has left us impressed and intrigued. In the first place, it is certainly convenient to carry in your pocket and with the same convenience,  it is ready to fly.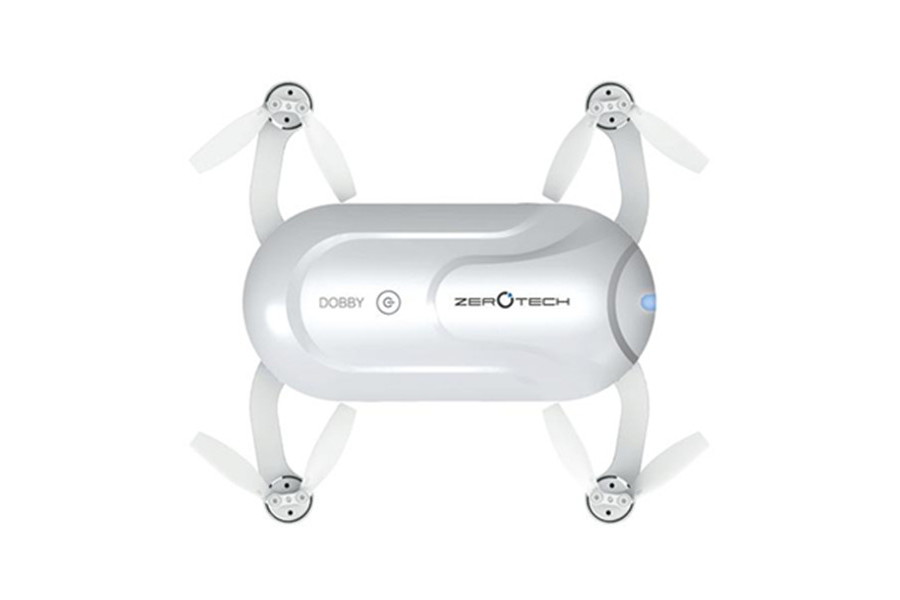 Tiny Fully Loaded
It is called "Selfie Drone" because it has an unusual feature for drones, i.e. facial recognition, so that will give us a clear face shot with the feature. Amazingly, it would also be capable of recording video in 4K at 30fps with a 13 megapixels camera stabilized in 3 axes. In addition, this mini-drone has a Snapdragon 801 Quad-core 2.3GHz processor combined with an Adreno 330 GPU (Graphics Processing Unit). And it also has an internal memory of about 16GB to store videos and photos. The FOV (Field of View) is 75 ° and the view can be directed downwards to 90 ° and upward to 22.5 °. The ZeroTech Dobby pocket drone will also have the ability to set the video mode to Follow Me or Follow Target just like the latest new Phantom 4 feature.
Weight
The weight of ZeroTech Dobby is less than 200 g, thanks to that this characteristic escapes the limitations ENAC.  This tiny drone is interesting because it can fly almost anywhere.
Voice Command
Flying ZeroTech Dobby is easy as it can be driven by voice command, as shown in its video. On the contrary, as of now, all other drones need an application that needs to be installed on a user's smartphone and Wi-Fi.
Battery and Flight Time
The maximum fly-distance is about 100 meters and its battery of 970 mAh cannot feed power for flying over 9 minutes of flight time. However, the battery can easily be changed and can be substituted in a few seconds with another spare charged battery. So the problem of flying time is done away with.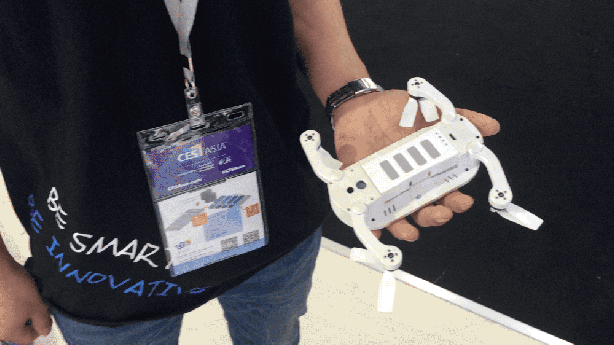 Geo-Position Sensors
This little gem of drone technology will be able to fly both outdoors by following the GPS signals which will also help us to face the wind and indoors through the positioning sensors.
Price and Availability
What else … The price is approximately $400 and is available from XiomiToday.