In present time multi-function devices are in trend and people love to use these gadgets, such as a smartwatch that can show time as well as able to make or receive calls or a modern laptop that can be also used as a tablet by splitting it into two parts. Nowadays TV Boxes are also a part of our life and technologist are working hard to make them more useful for us. In the series, Chinese producer PIPO launched X9 TV Box, the main feature of this gadget is, it can be used as a tablet. Many of us were looking for such innovation that can make our professional and personal life simpler. PIPO is promoting this device as X9 TV Box Tablet Mini PC and it's available at affordable price, just $131.99 on the Gearbest.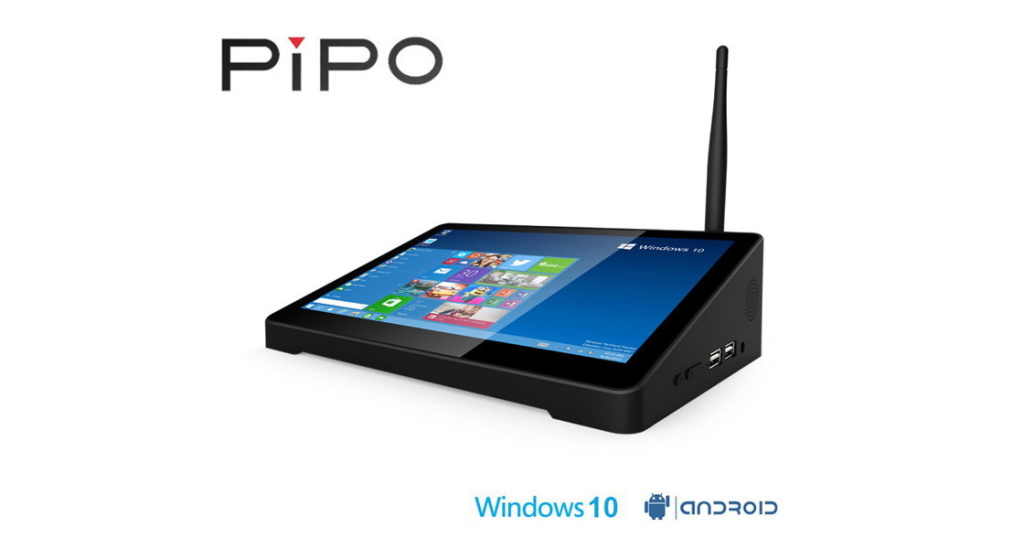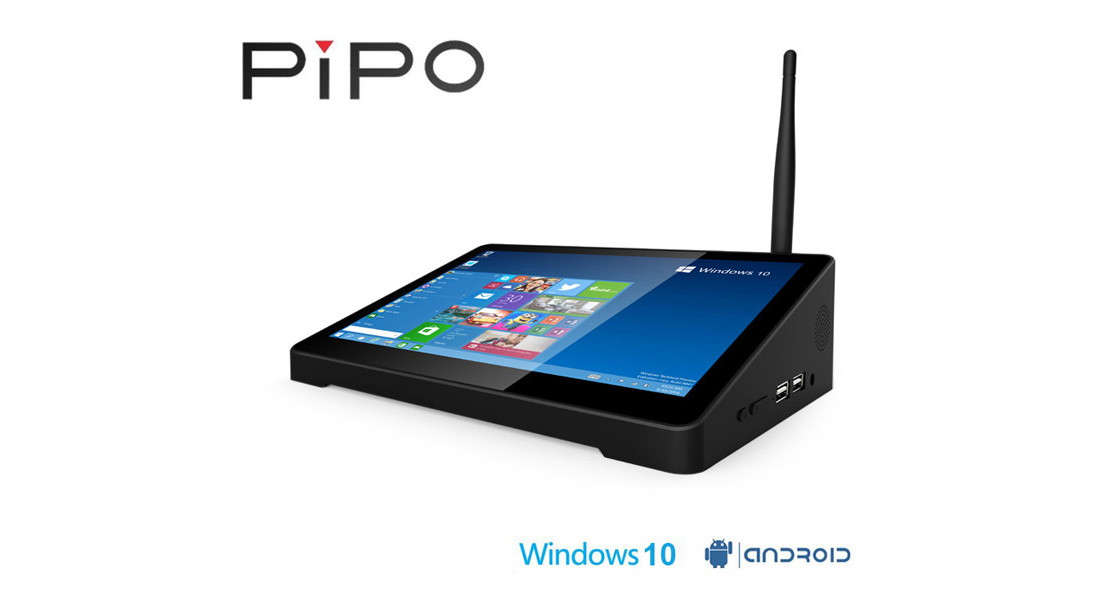 If we talk about operating system it runs on both latest Windows 10 and Android KitKat 4.4 to suit the need of customers. I believe you are eager to know more about this gadget so read on…
Superb Design
PIPO X9 TV Box has 8.9-inch multi-touch display with pre-loaded two OS Windows 10 and Android KitKat 4.4. To make navigation better multi-touch display like the tablet is available with a unique design. With the given ports at back side of the device, you can connect the device to a television and other peripherals. Connection to the network is possible with given Ethernet port. The antenna is of the adjustable type to catch a range of frequencies and it is placed on the back side of the device. To output better quality of sound stereo speakers are available on the right and left the side of this device. This small device is available in black color and weight is only 0.5 Kg.
Technical Specification
PIPO X9 TV box runs on 2.16GHz quad-core processor Intel Bay Trail Z3736F. Smooth multitasking is supported by 2GB RAM and 32GB storage space. The same processor supports both OS Windows 10 and Android KitKat 4.4. Switching from one OS to another is simple and fulfills different needs. If you want to use your HD Television as a smart TV, then PIPO X9 TV box is a good option. In this price range, it is one of the best devices for you and your family entertainment.
The multi-touch 8.9-inch display has 1920*1200 pixel screen resolution. To make internet connection you can choose whether Wi-Fi 802.11b/g/n or Ethernet port. Bluetooth 4.0 makes possible to connect keyboard, mouse, gamepad and other peripherals wirelessly.
In a nutshell, I can say –
#1 Turn into Tablet
The multi-touch interface of 8.9-inch makes it a better tablet which supports dual OS – Windows 10 & Android KitKat.
#2 Turn into PC
Connect PIPO X9 to your HD TV with HDMI port and you can do productivity task like giving PowerPoint presentation and typing in MS Word.
#3 Turn into Smartphone
Connect HD TV through HDMI port and boot Android OS it turns into a Smart TV for multimedia entertainment like watching movies, browsing YouTube and much more.
#4 Turn into Game Center
As we know both OS supports gaming whether Windows 10 or Android and if you install games on the device and connect it to HD TV then you can play Games on a bigger screen.
I believe this device will grab your attention and be the best buy. If you have a mood to purchase it them visit gearbest.com at the following link –
PIPO X9 TV Box 8.9 inch Tablet Mini PC – EU PLUG 2GB RAM + 32GB ROM
Windows 10 Android 4.4 Intel Z3736F Quad Core WiFi Bluetooth Ethernet HDMI Connectivity
BUY NOW – http://www.gearbest.com/tv-box-mini-pc/pp_235081.html