Make Money from WordPress Website: Those who want to create and make money over the internet can use WordPress. This is an open source Content Management System. It is one of the most famous choices among the people who want to set up their own blog or websites. It's easy to use and easy to manage features immensely contribute to its popularity. Moreover, it is so much loaded with other customized features that make it an obvious choice for the bloggers and the developers.
Winning Tactics to Make Money from WordPress Website
It is very easy to set up a blog or creating your own website using WordPress. This is also one of the reasons that currently it is the best CMS. It provides the users so many chances to and grows. A person with little knowledge of coding can earn by developing a website for someone, other people can earn by setting up and using their own blog, some people are making plugins and others are making themes. With increased popularity, demands also increase and these demands give rise to a source of earning like someone selling plugins or themes.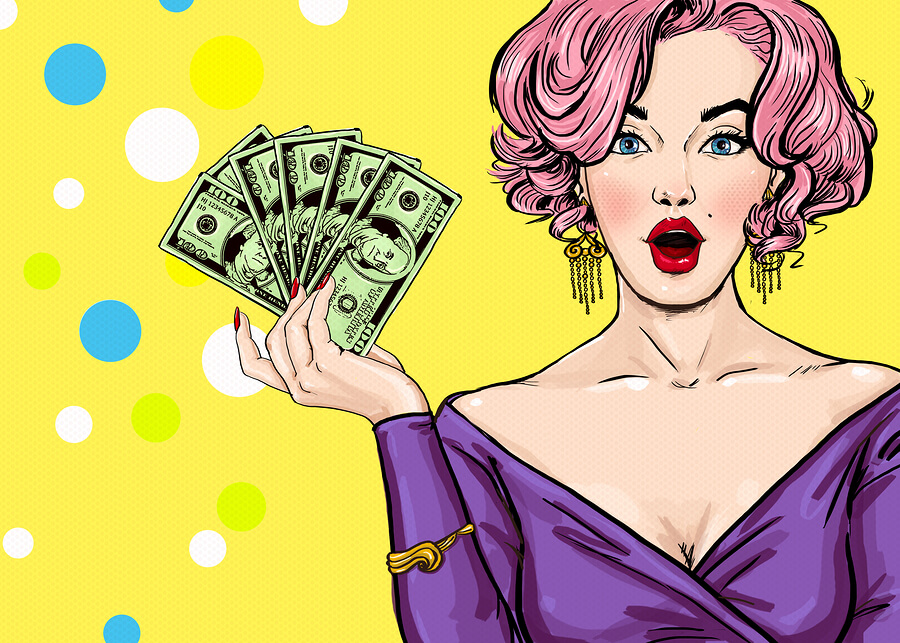 If you have set up your own blog on WordPress and want to from it then you have to take care of few points. A most important factor to make money from WordPress website or blog is a large audience. You have to make it famous to derive a decent traffic, you can promote it on Facebook, Twitter or LinkedIn. Your first target must be a steady traffic.
Besides a stable traffic you can also look into some other facts that can help you in making some money:
1. Put an Opt-in Box to Build the Email List
An opt-in box is a form that pops as a modal window and prompts the user to sign up for receiving regular tips via email. It is important to grow your email list to get your site ready for making some money.
2. Use Optimized Images
Images are a nice tool to attract traffic to your website so to ensure a constant flow of visitors and grow your traffic use social media optimized images on your site. In order to achieve an increased visitor flow use images that are high in quality but low in size.
Once you have set a website that has lots of new and returning visitors, you can do following things to make money from WordPress website.
3. Affiliate Products
Affiliate marketing is one of the best ways to make money from your site or blog. An affiliate program allows you to promote other person's product or services. You can sign up for affiliate network like Amazon and get personalized links to a product or a service. When someone clicks on that link and makes a purchase then you get a commission for that particular sale.
You can put affiliate text links or banners in your site's sidebar or header. You can also put them at the end of your post or in specific product review post.
Make sure you are promoting a product that is relevant to your target audience to ensure a maximum number of clicks on the link.
4. Sponsored Posts
Once your site becomes popular and has a decent following, you can think of sponsored posts. Looking at the popularity of your site some small businesses or brands may approach you for their sponsored posts. A sponsored post is a paid post which you write for the advertiser. If you want to implement the idea of a sponsored post then you can decide your own rates depending on the advertiser and the post.
5. Offering Your Services
Once you have developed your site as a popular one and are driving a good traffic to it, you can offer your expert services to the others. As you have grown your site popular with different tasks like managing your content, regular updates and some SEO efforts etc. You can offer your services to the others to make some profit.
6. Make Money with AdSense
If you have a WordPress site that has grown popular and attracting a number of visitor towards it hen you can make money from it using AdSense. Google AdSense is a good way to earn regular money from a website. The only thing you need to make money through Google AdSense is a regular flow of visitors.
7. Selling some Product or Service
The business of selling products online is one of the fastest growing trends. You can sell anything online from like an eBook or an e-course. You can set up your own eCommerce website to sell some product online. Online selling is a great way to make money from WordPress website.
Making money online is something that everyone finds fascinating and gets attracted to it. Although it is not something that will give you money without making efforts. You need to be dedicated towards your online presence. You have to draw the attention os the visitors by making your website users with regular updates and an effective design. Once you in that you can surely make some money on your WordPress website.