Like any other device, your Mac gets clogged over time and needs maintenance. Typically macOS handles this task on its own, but in some cases, user control and forced cleanup are required. The fastest way to clean and speed up your Mac is to use a special Mac cleaning software. This article will show you how MacCleaner Pro by Nektony can help you maintain your Mac easily and quickly.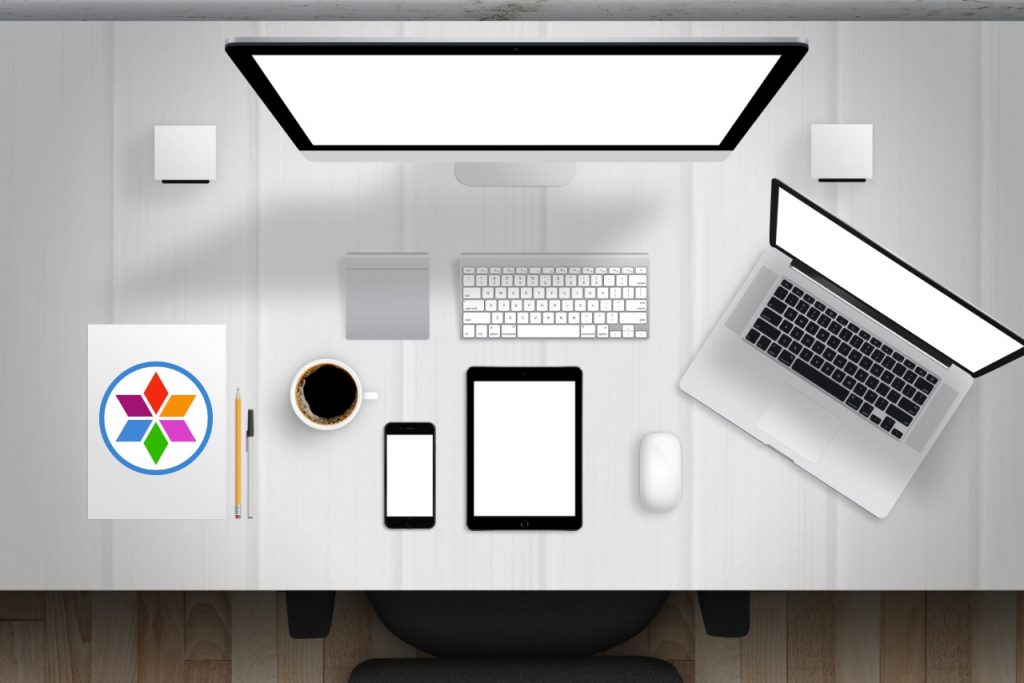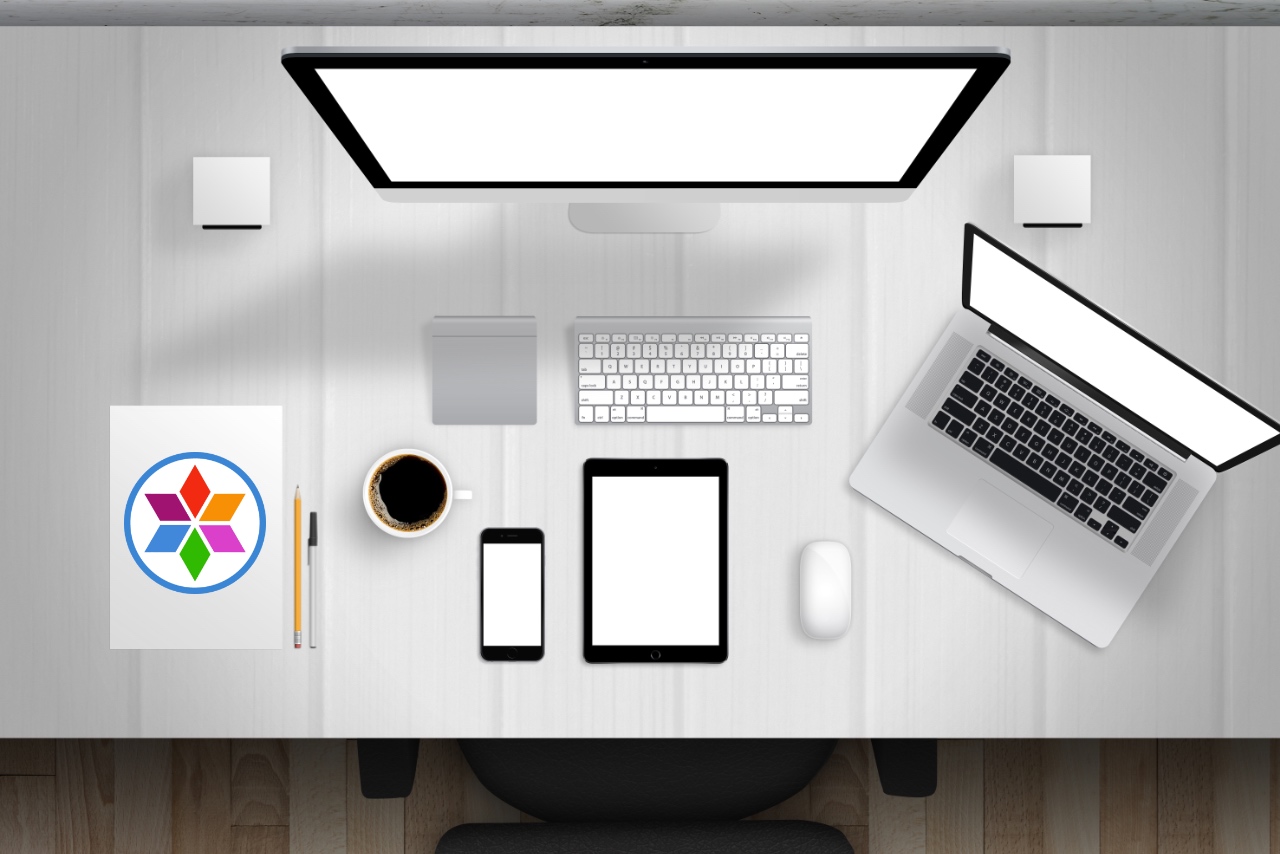 How to Speed Up a Mac?
From time to time, we can face the problem that our Mac begins to slow down or, even worse, begins to freeze. There are a lot of possible reasons for a slow Mac. The two most common ones are:
Your RAM is being used to the max,
There is an excessive number of startup programs.
Fortunately, MacCleaner Pro allows you to fix all the possible issues for improving your Mac performance. First of all, you should download MacCleaner Pro and launch it. The Speed up Mac tab will help you free up RAM, disable startup apps, reindex spotlight, and mail in just a few clicks.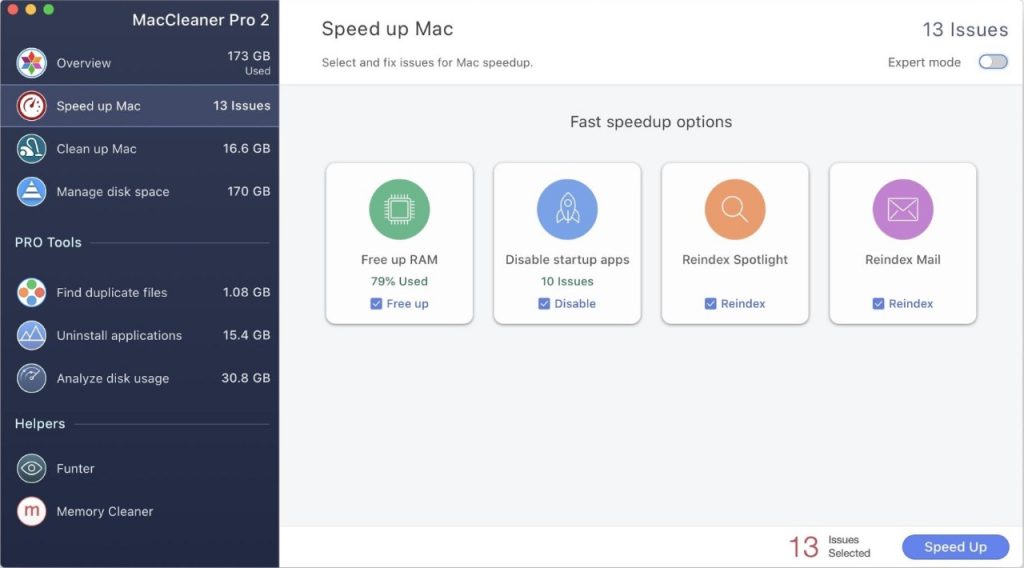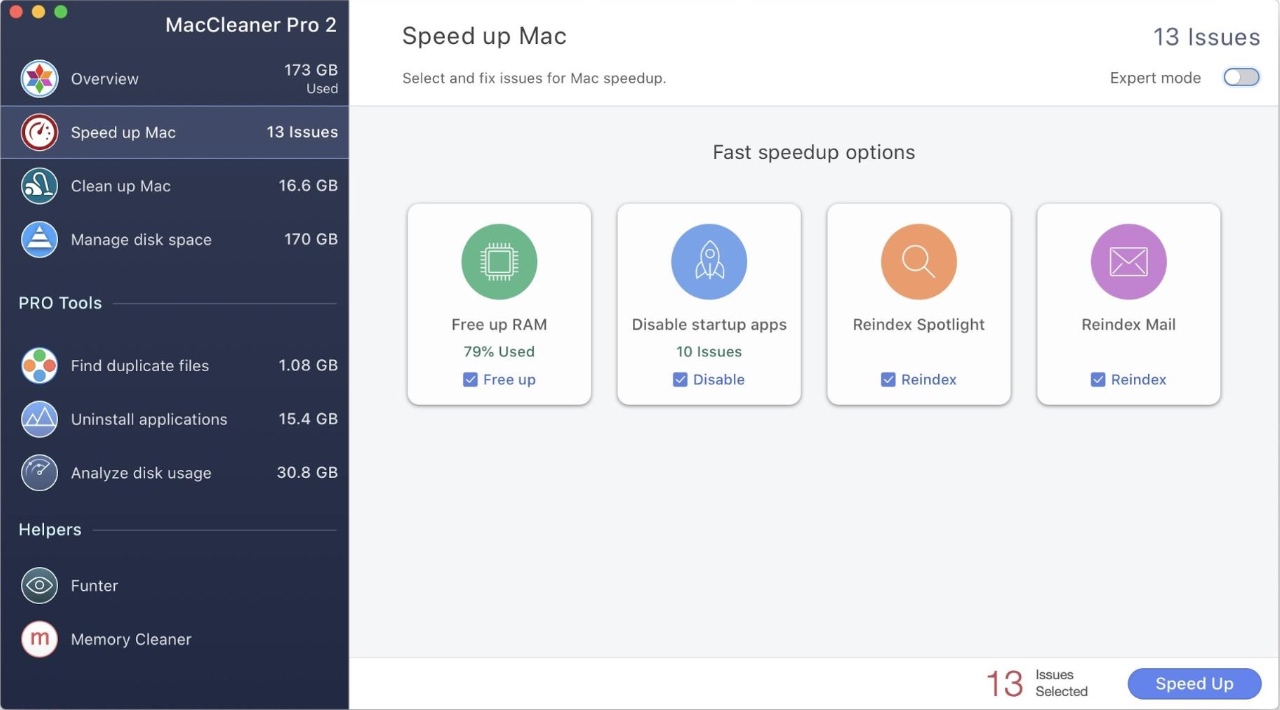 On the top right corner, you can find the toggle button for enabling the Expert mode. This option will show you even more categories of operations that can be run for improving Mac performance. Tick the checkboxes you want to perform and click the Speed Up button.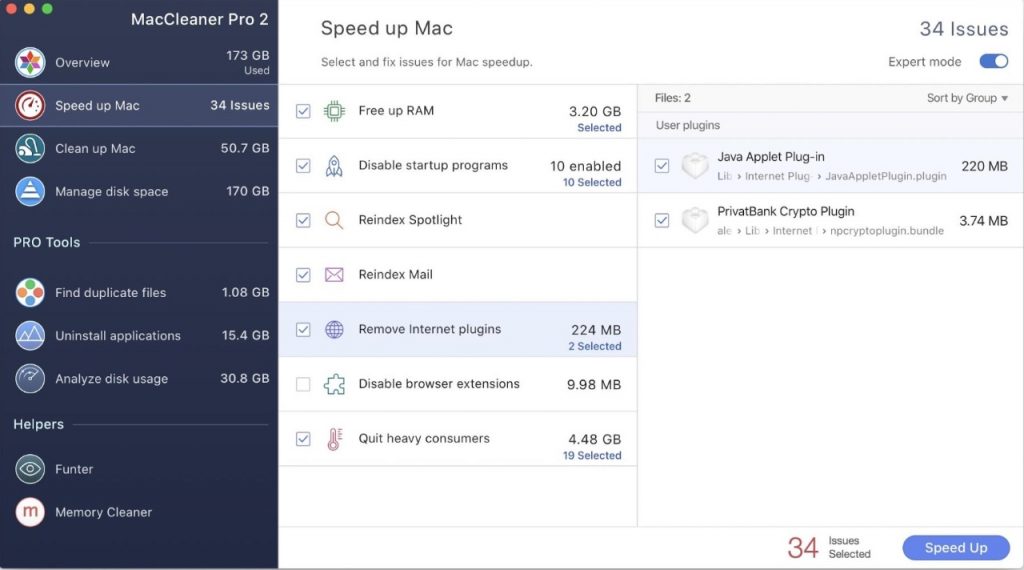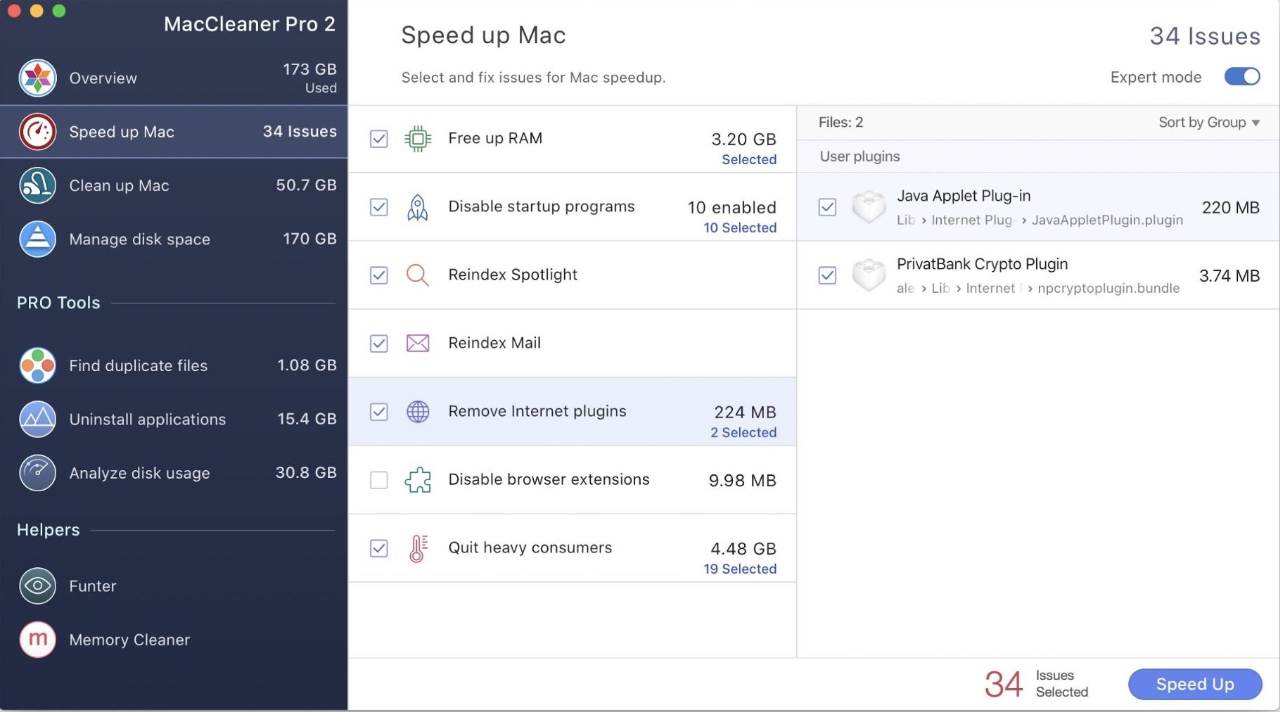 You should also pay attention to the helper called Memory Cleaner that is also provided by the software. This assistant is a great solution to monitor memory usage on your system and regularly clear RAM.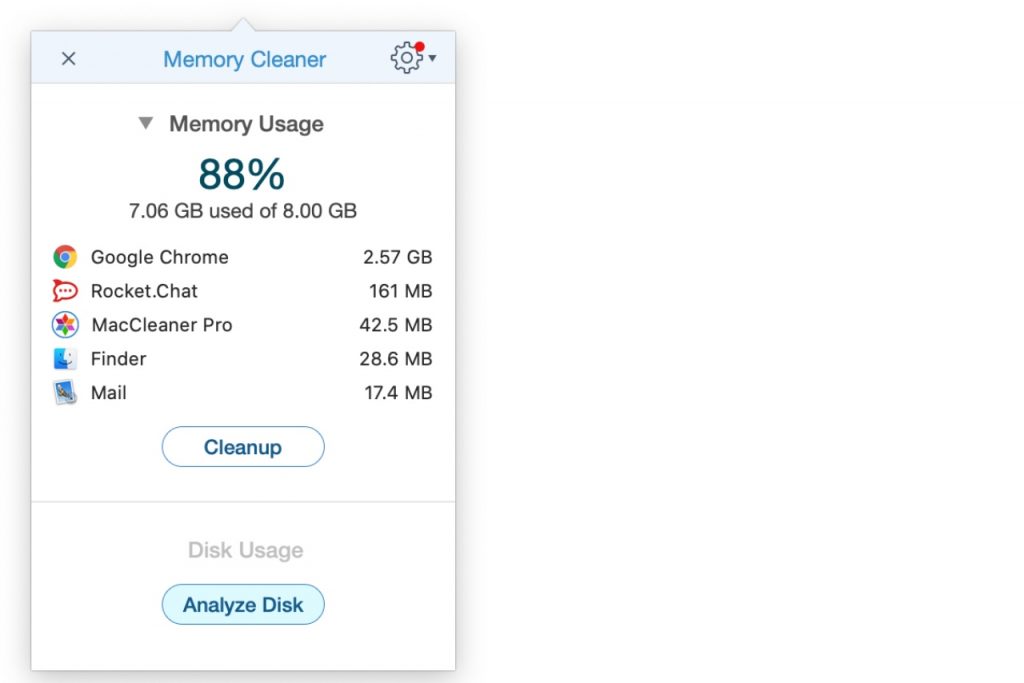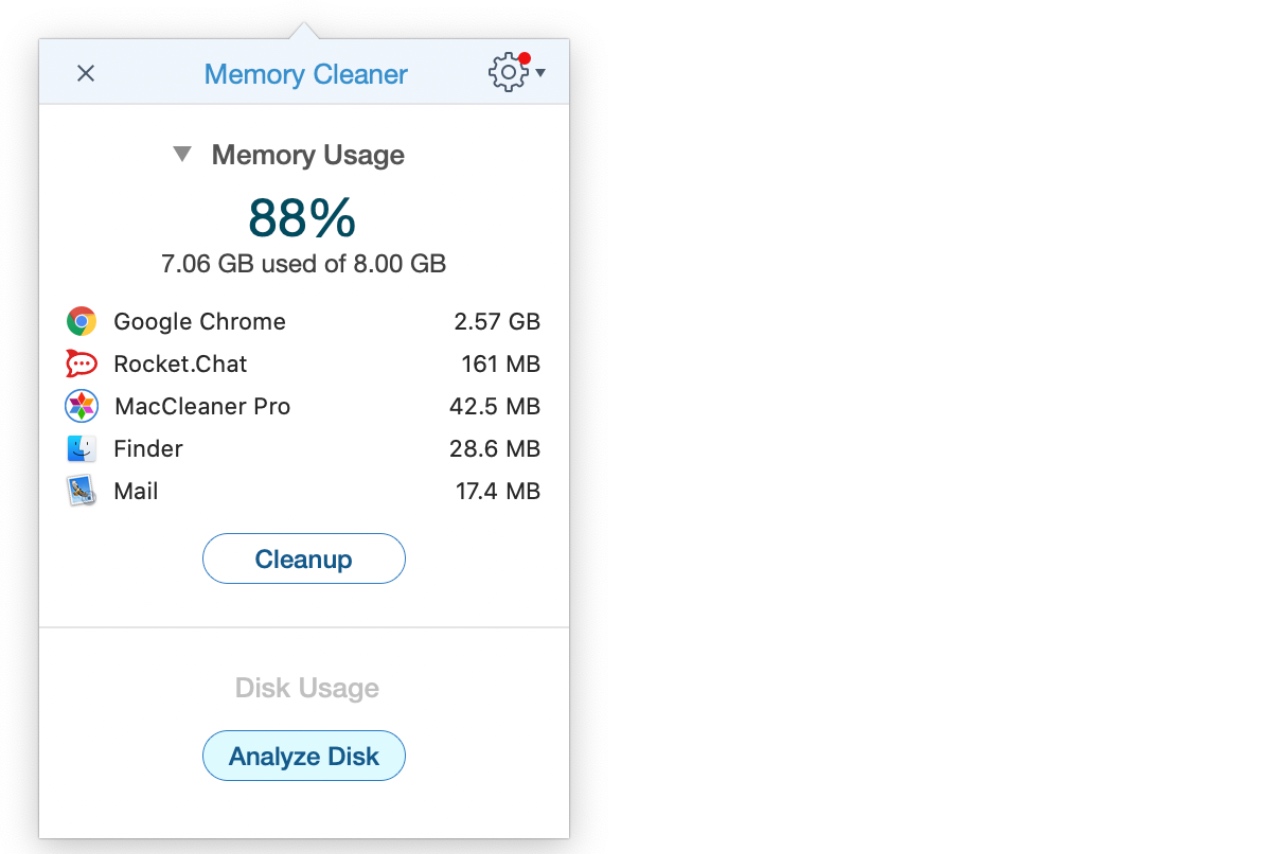 How to Clean Up a Mac?  
A large amount of junk files does not only clog your Mac's memory but also slow down your machine. Therefore, it's highly recommended that you clean your Mac of junk files on a regular basis.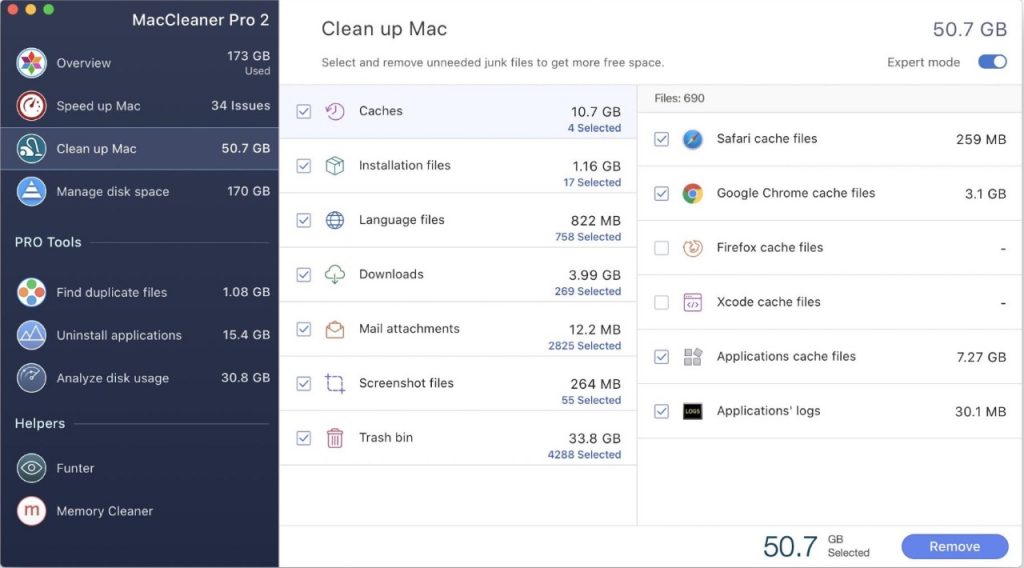 Switching to the Clean up Mac tab and enabling the Expert mode, you can select for removal such junk files as caches, installation files, language files, downloads, mail attachments, screenshots, and files from your Trash bin.
Removing all files suggested by this category allowed me to free up to 50GB of space storage. It is fascinating that this memory was occupied by junk files that have no importance at all.
What are the Additional Options for Deep Cleaning Mac?
There are three more PRO Tools in MacCleaner designed for deeper Mac cleanup. One of them is the utility for finding duplicate files. The Duplicate File Finder tool makes it really easy to remove your duplicates and to free up space on a Mac in a short time.
This PRO Tool is designed to remove duplicate files, folders, and similar photos in several clicks. The app groups your files by similarity. You simply have to select unneeded ones and click to remove them.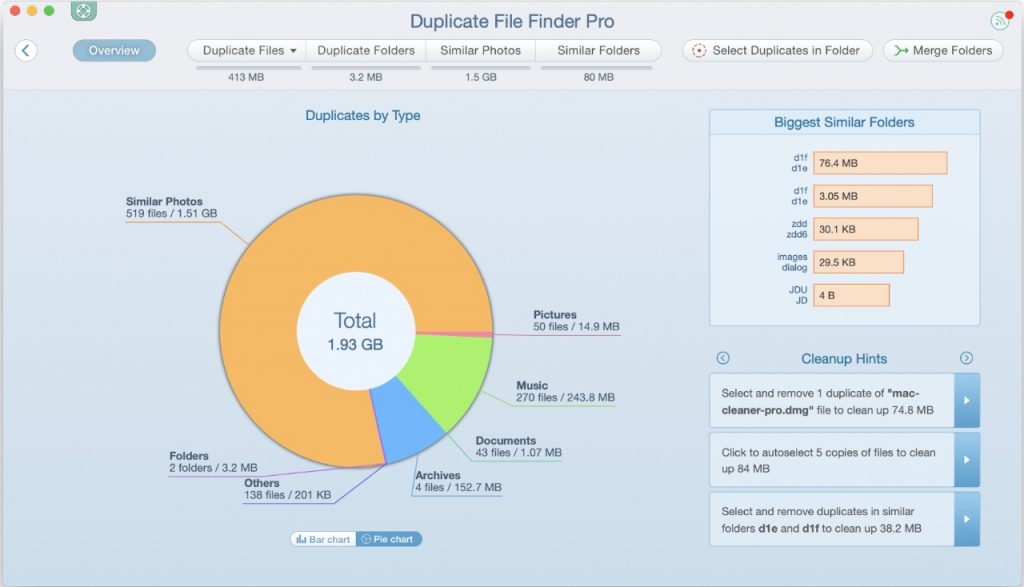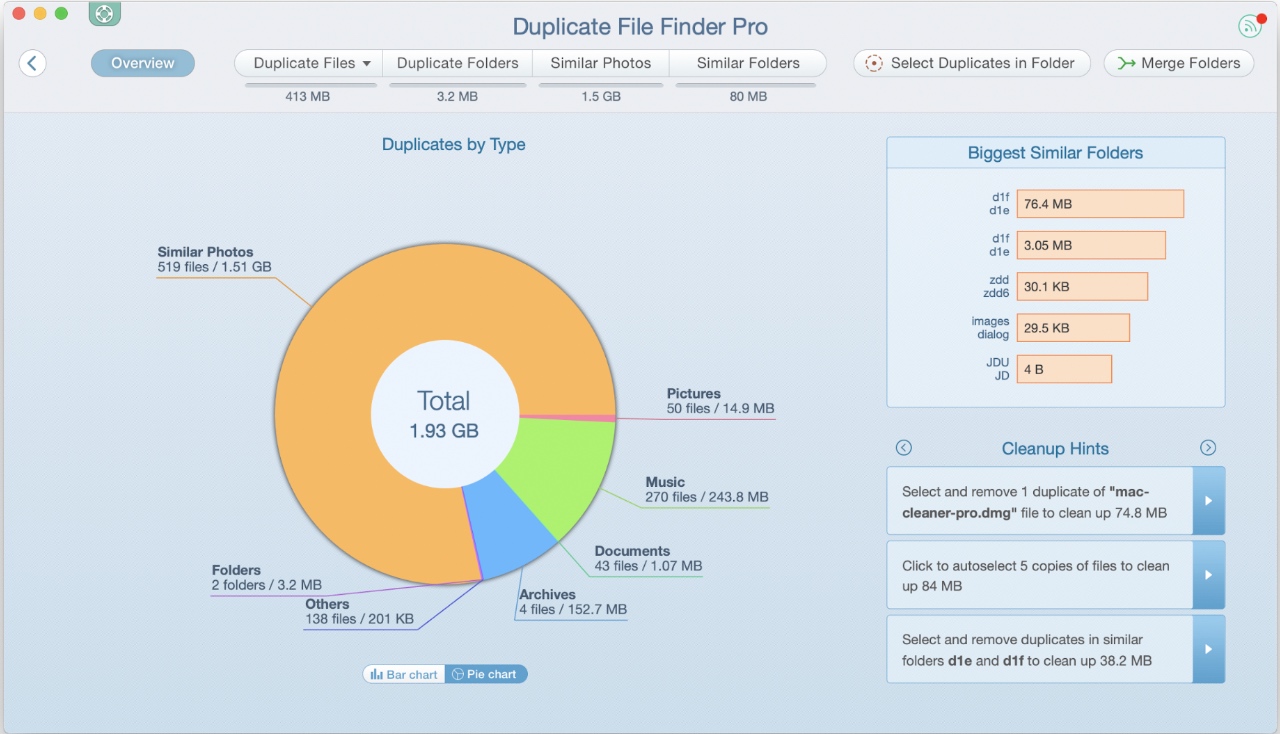 To completely uninstall unused applications from your computer system, you can launch the appropriate tool from the MacCleaner Pro window.
The point is that when you remove an app using the Trash method, an ample amount of system files still remain somewhere in the hidden part of your operating system. Those files simply clutter your disk space. But researching for them manually is a time-consuming process. If you don't want all of that hassle, just launch App Cleaner & Uninstaller, select all unneeded applications and click to uninstall them.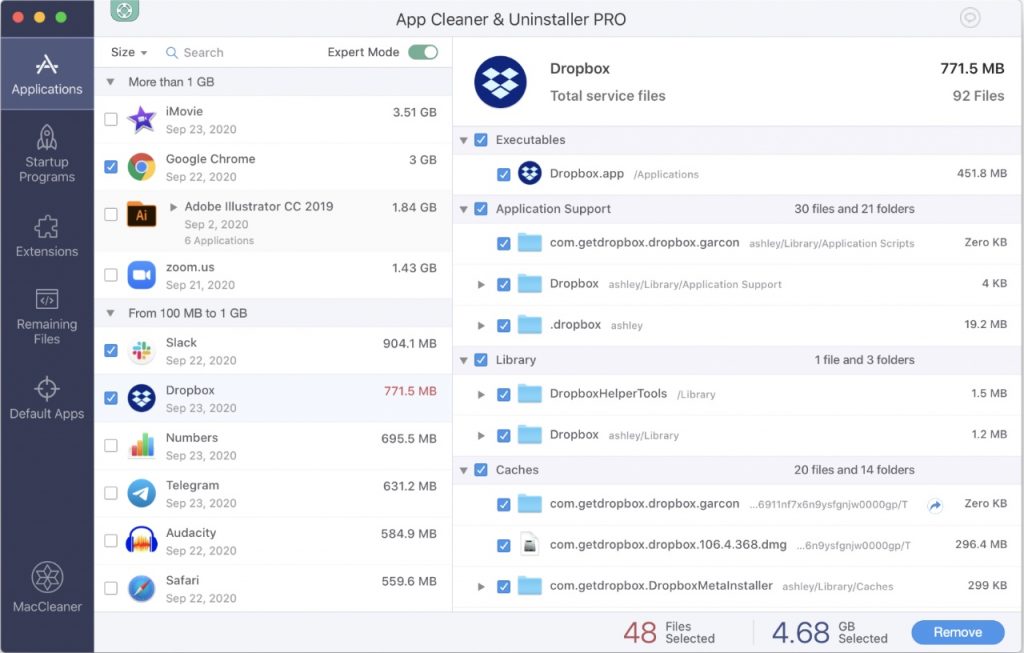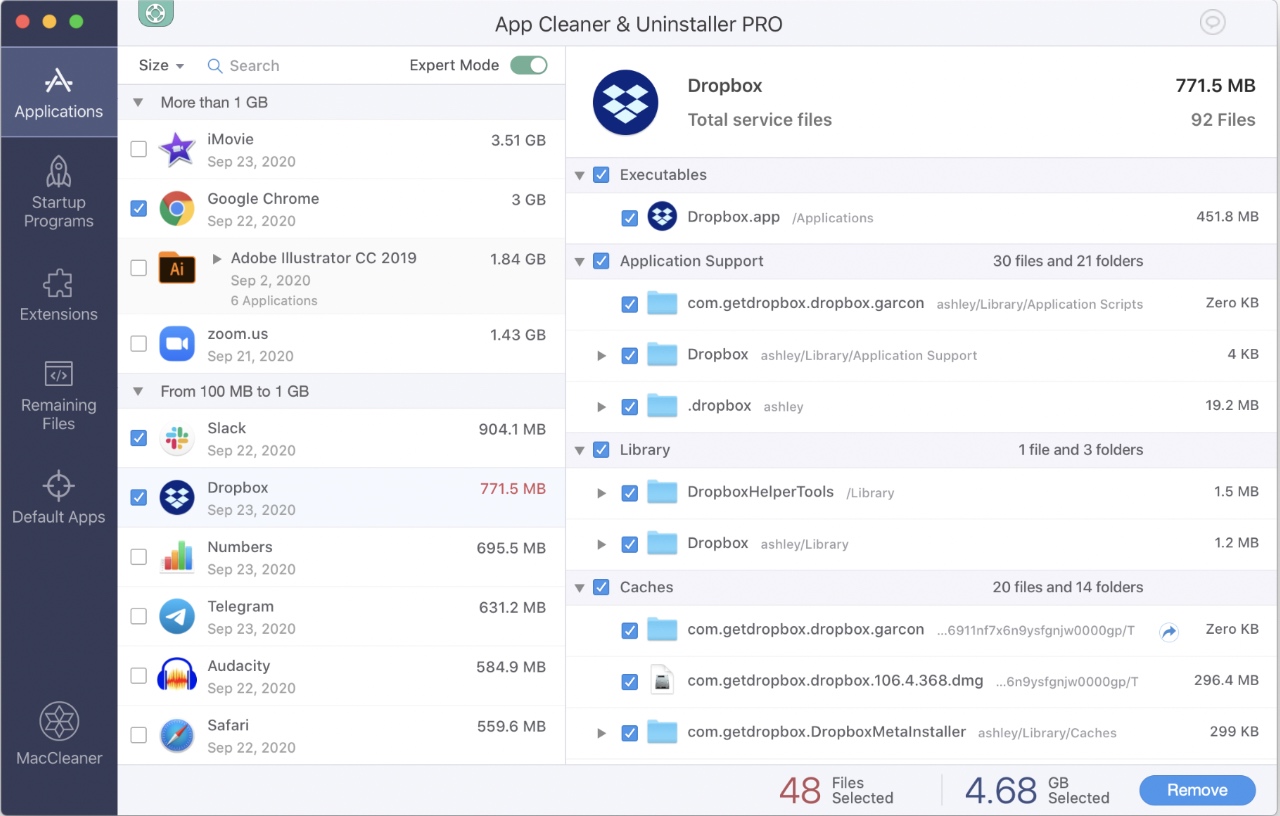 MacCleaner Pro also comes with a dedicated utility for analyzing your disk space. It is called Disk Expert. This feature helps you get a detailed report of your disk's entire contents, letting you analyze your storage in a convenient sunburst diagram. When large unneeded files are defined, you can drag and drop them into the Selected Files section and after that, simply remove from your Mac.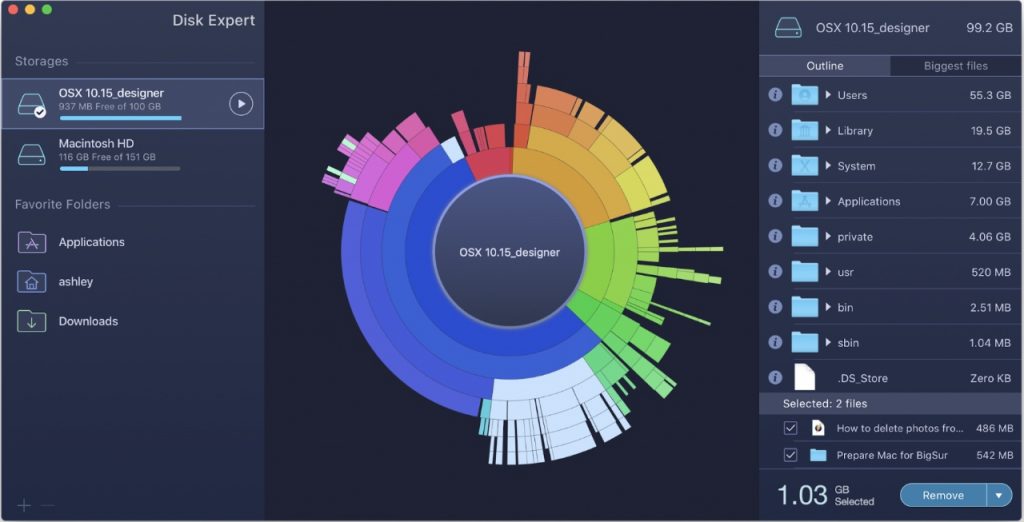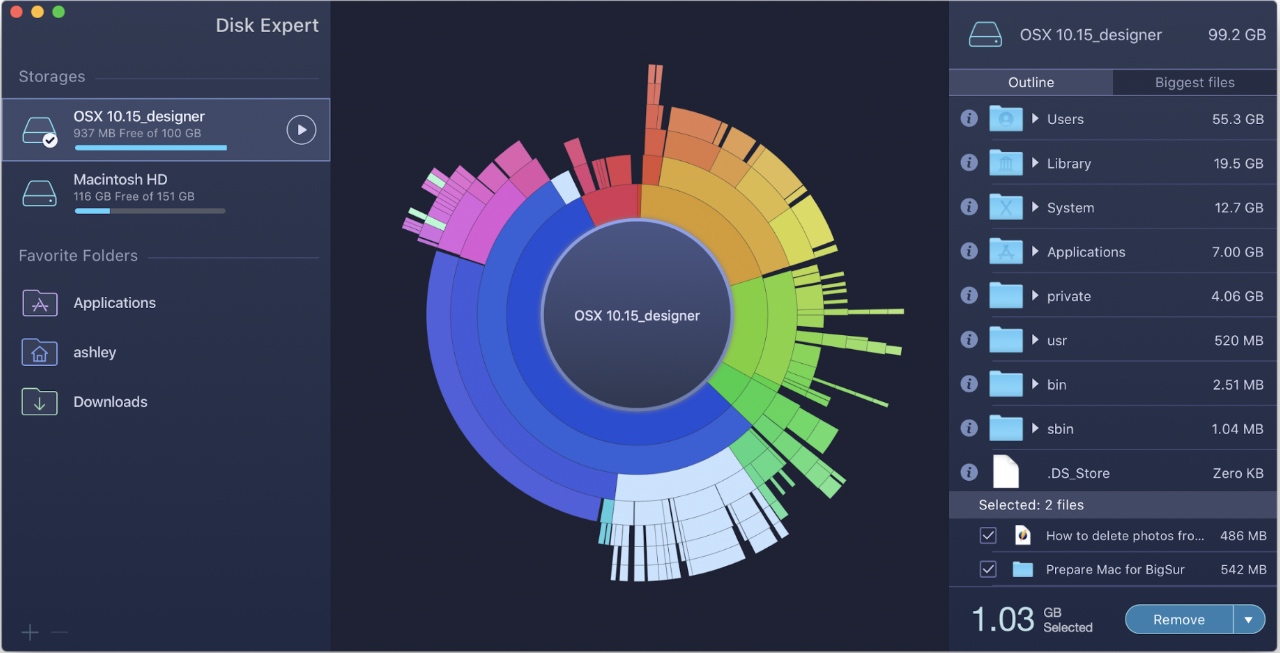 Is MacCleaner Pro Worth It? 
The full version of MacCleaner Pro costs just $44.95. This price is very favorable, especially considering the fact that this is a one-time purchase instead of yearly subscriptions like in most other competing apps.
Moreover, if you want first to check whether this application meets your expectations, MacCleaner Pro gives you the option to use the trial version to pilot all the software benefits.
MacCleaner Pro includes everything you need to manage and keep your system running smoothly. Thus, we are convinced that the price of the application is absolutely justified.
Pros
Affordable price
Expert mode for most features
A comprehensive range of cleanup tools
One-time purchase instead of yearly subscriptions
User-friendly interface
Available free trial version with full functionality
Cons
No malware scanner
No updater for installed apps