Gmail 2-step verification, also known as two-factor authentication claims to protect your data from falling into the hacker's arena. To understand how is secure Gmail 2-Step Verification, it is important to understand what exactly it is and how to utilize this security feature in order to gain more security over Gmail accounts data.
The actions that might put users at the risk of having their password stolen are:
When the same password is been used on multiple sites or multiple machines.
Clicking on the links mentioned in email messages.
Download actions and filling-up online registration forms.
In these cases, the 2-step verification can help to keep data secure even if the password gets stolen.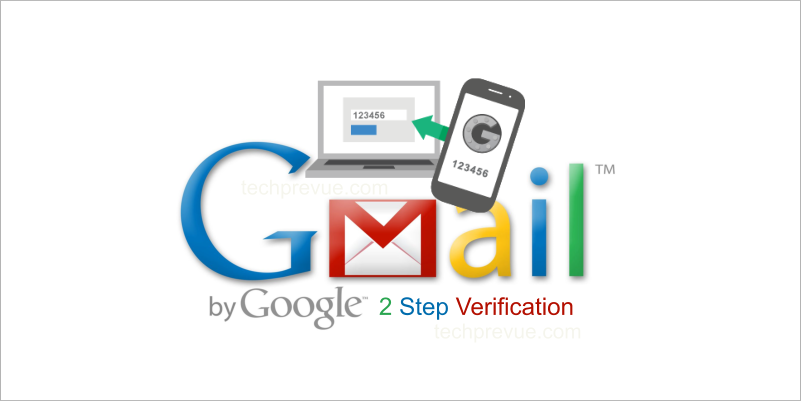 Gmail 2-Step Verification
With 2-Step Verification, even if any unauthorized person manages to sign in to the account with a correct password, it cannot access the data. Each time it sends a system-generated code to the mobile device that has to be entered to access the account. The working of this approach is summarized herein:
Step 1: While signing-in to the Gmail account, it asks for a password. It is always recommended to assign a strong password to the account that must be a combination of alpha-numeric codes with special characters.
Step 2: Then a code is sent to the registered number via voice message or text or through a mobile app. In case the user acquires Security Key, it can be connected to a computer or laptop's USB port.
How is Secure Gmail 2-Step Verification?
When this feature is enabled, the user receives an extra layer of security over its account data. It is possible to sign-in only when you provide the code that is just received by the mobile device. So the user does not have to worry in case if the password is been stolen. In this case, the bad guys of the internet arena would not able to alter or change the account password.
If 2-step verification is disabled and the password falls into the hands of hackers they can perform some very serious actions on the account. This includes deletion of crucial content, access to confidential information, sending of emails on your behalf to other contacts that may prove to be harmful, access to bank account details and much more.
Queries Related to Gmail 2-Step Verification Approach
But what if you are using an email client such as Thunderbird, MS Outlook, etc. to access your Gmail data. Is it possible to access Gmail data through MS Outlook when 2-Step Verification is enabled? To resolve these popular queries read through the upcoming section.
When 2-Step verification is enabled in Gmail and desktop email client (MS Outlook for example) is used to access incorporated data, it will not allow access. This actually describes how is secure Gmail 2-Step Verification. An incorrect password message will prompt on Outlook screen, even if the same password is been provided. The PC based email clients do not provide any provision to handle this security feature; they simply show error messages due to which access to mailbox data is denied.
Opt for "Application Specific Password"- An Alternate
However, Google has provided an alternate option to overcome this issue. It allows you to "Generate new Application Specific Password" right from the "Google Account Settings" page. Once the password is been created, the desktop email clients can be used to access Gmail data by providing this application-specific password. Gmail also provides the facility to block other apps from accessing mailbox data.
No Doubts! Gmail 2-Step Verification is Secure
All the above-discussed parameters have elaborated on how is secure Gmail 2-Step Verification. In short, it can be stated that- Yes, Gmail provides a fully secure environment to mailbox data.
A secured platform is offered that ensures that the data that belongs to you cannot be accessed by any malware elements. On the contrary, users sometimes find it difficult to implement the verification feature as they need to undergo additional screening which is quite time-to consume.
However, with little more efforts, if additional security is provided to safeguard crucial information, one must opt for it. No doubt, Google provides a secure platform to protect users from the disastrous acts of data loss. Further, it is our responsibility to use the features in the right terms and to stop hackers from entering into our mailboxes.