Every website needs to be optimized for search engines to drive more traffic. Whether you have an established website or just launched one, SEO helps you gain visibility on the internet and consequently improve search engine rankings. Where WordPress has become the most preferred CMS to create a website today, WordPress plugins are gaining popularity day by day. WordPress offers plugins to perform every task and SEO is no different. There are hundreds and thousands of free SEO WordPress plugins available online but some of them are premium.
Unless you don't have a huge budget set aside for your website development, there is no need to spend hundreds of dollars on these plugins. Free SEO WordPress plugins are not only free of cost but also performs the same way as that of premium plugins.
Free SEO WordPress Plugins
Here are some of the best free SEO WordPress plugins that you can use to achieve higher ranking in search engines.
#1 Platinum SEO Pack Plugin
Platinum SEO Pack is one of the most popular SEO plugins available online that offers all in one SEO features. You may not be able to find some of the features offered by Platinum SEO Pack in other SEO plugins.
Features offered:
Add index, nosnippet Meta tags, noarchive, noydir, nofollow, or follow
Automatically generates Meta tags
Redirects 301 for any permalink alterations automatically
Canonical URLs
#2 WP Smush Plugin
WP Smush is a plugin which enables you to optimize your website's images. Since page or image loading is one of the most important things that search engines keep into consideration while indexing your websites, WP Smush plugin improves the load time of your images while maintaining their quality and pixel settings.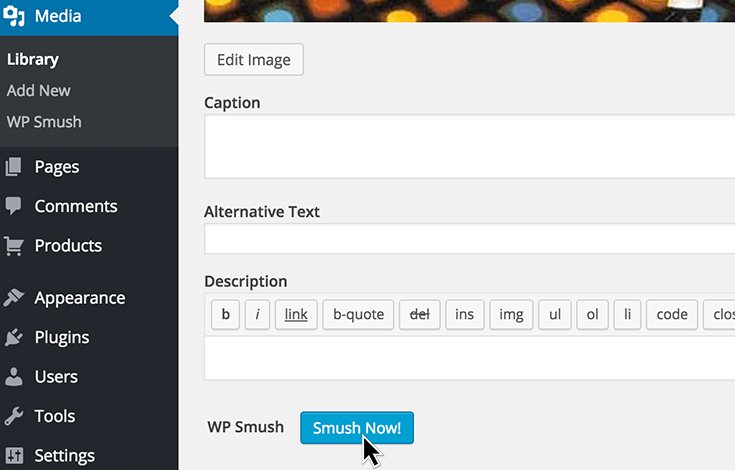 Features offered:
Optimize images for search engines
Improves images load time
Strips unnecessary data from the images
Reduces files sizes without losing the quality of the images
#3 Add Meta Tags Plugin
Add Meta Tags plugin, as the name suggests, allows you to add Meta tags to your pages and posts to make your website SEO friendly. Its main aim is to offer advanced and convenient search engine optimization features.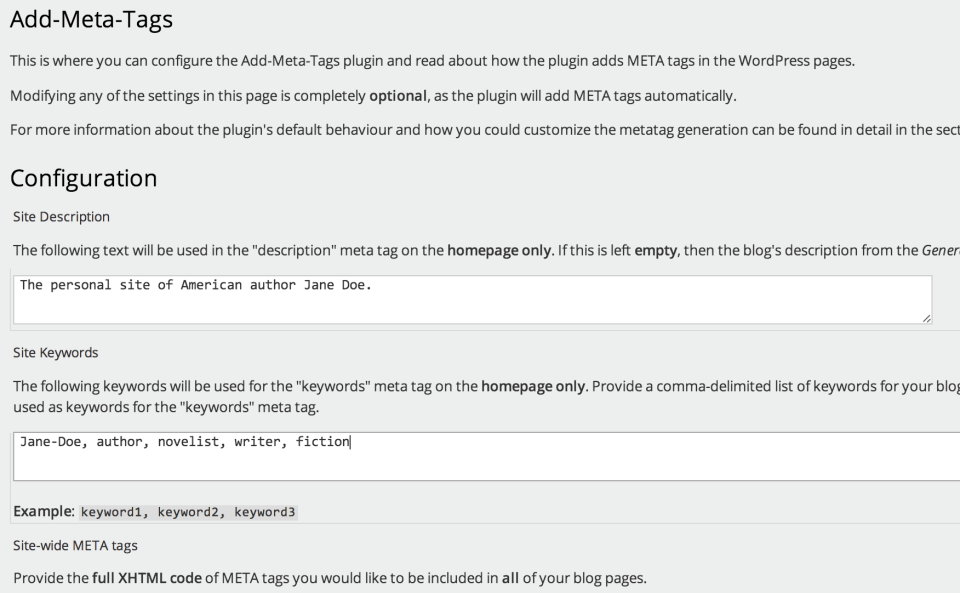 Features offered:
Integrate social media buttons and graphs
Comprehensive Meta tag support
Add basic Meta tags
#4 All in One SEO Pack
All in One SEO pack is another promising SEO WordPress plugin that enables you to optimize your website for search engines. It not only allows you to add Meta tags, description, keywords, and title but also eliminates duplicate content from your posts and pages.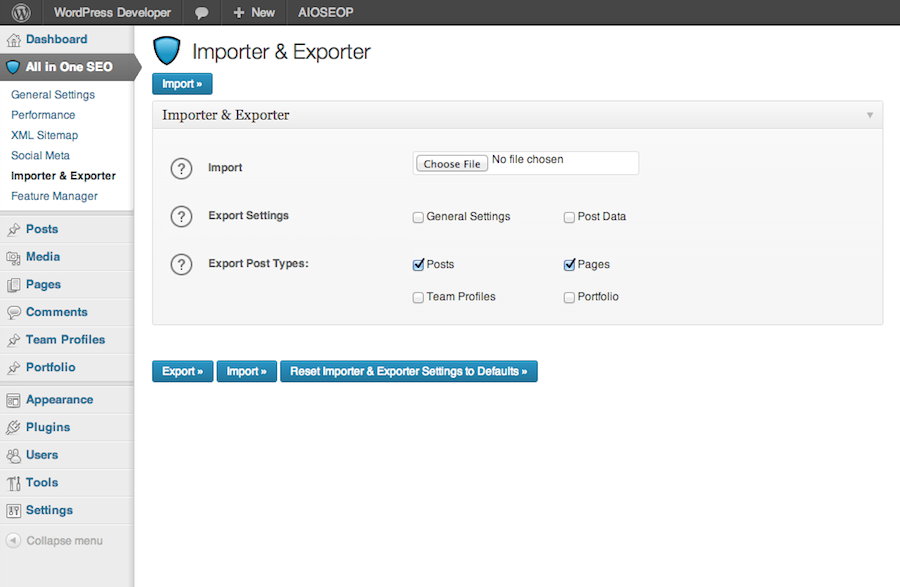 Features offered:
Add Meta tags, title, description, and keywords
Provides Google analytic report
Creates XML sitemap
Offers social media integration
SEO integration
#5 Yoast SEO Plugin
Yoast SEO is a popular and most widely used SEO plugin. Rank higher in search engines with the help of this powerful tool which offers all SEO configurations. From adding Meta information to informing how user readable is your content, this SEO WordPress plugin is one stop solution for your website.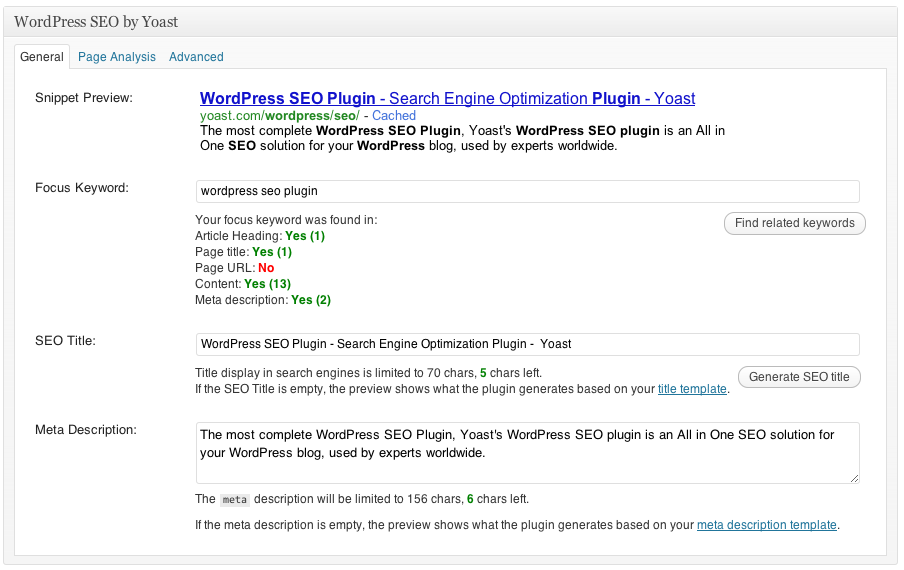 Features offered:
Provides canonical URLs settings
Enables social integration
XML sitemap
Tells how user readable is your content
Add Meta tags, description, keywords and title
Offers proper page analysis
WordPress SEO plugins have made it convenient and easy for website owners to optimize their website for search engines. Instead of putting your efforts in optimizing your website manually, take advantage of these SEO plugins and gain an edge over your competitors.