An MSG file is originally designed for MS Outlook and it is a file format to save the single email. An MSG file can include plain ASCII text, main message body, hyperlinks, calendars, contacts, and attachments. It may be encoded in Binary and it is a document file. An MSG file is associated with Microsoft Outlook email client. If an attachment is included with email then it will also be saved in consolidated MSG file.
A PDF file stands for Portable Document Format and as its name shows that it is a document file. The PDF file has captured all attributes of a printed document that can be printed, viewed or forwarded to another person. It is originally produced by Adobe Corporation and contains a complete description of any concept including images and actual resolution. A PDF file can contain any number of images, fonts, and hyperlinks. To view and use these PDF files with same graphics then Adobe Acrobat Reader must be configured on your machine.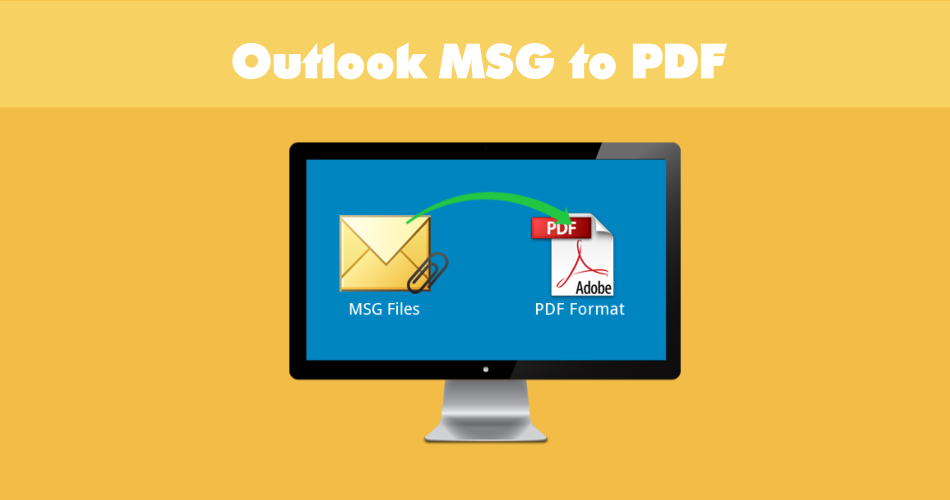 If you are in a difficulty and you want to convert emails from MSG to PDF file anyhow then you can select a manual method or any conversion software. But if you have a few MSG files then you can manually convert or export msg to pdf file easily without hassle:
Know How to Convert MSG Files to PDF manually
1. Select an MSG file and open it in Microsoft Outlook or Select any email of Outlook
2. Then go to File Menu of Outlook
3. Go with Save As option  of the Menu
4. Now save that file at your desired location in .html format
5. Navigate that location and Right – Click on that .html formatted file and Open With MS Word
6. Then go to the File Menu of MS Word and select Save As Option
7. Then select .pdf format to Save file into PDF format
This process is good for a few files but multiple files conversion by this manual method will be lengthy and I don't have too much time to convert my lots of emails manually. It can convert the only content of emails and is unable to convert attachments, formats, and Metadata. Conversion from MSG to PDF file by a manual process, it could be risky for you because important data can be lost. So, to convert MSG files into PDF format with entire details then you should go with MSG to PDF Converter.