Those days are gone when individuals as well as enterprises used to record data into hard copies. With the advent of the digital age, coupled with the advancement in Internet technology, paperless work is the new trend these days. Everything is being stored in digital format nowadays. Moreover, if we consider our personal data such as photos, videos, PDFs we can conclude that data has become an integral part of our daily lives. Hence, it is important to keep our data safe and secure.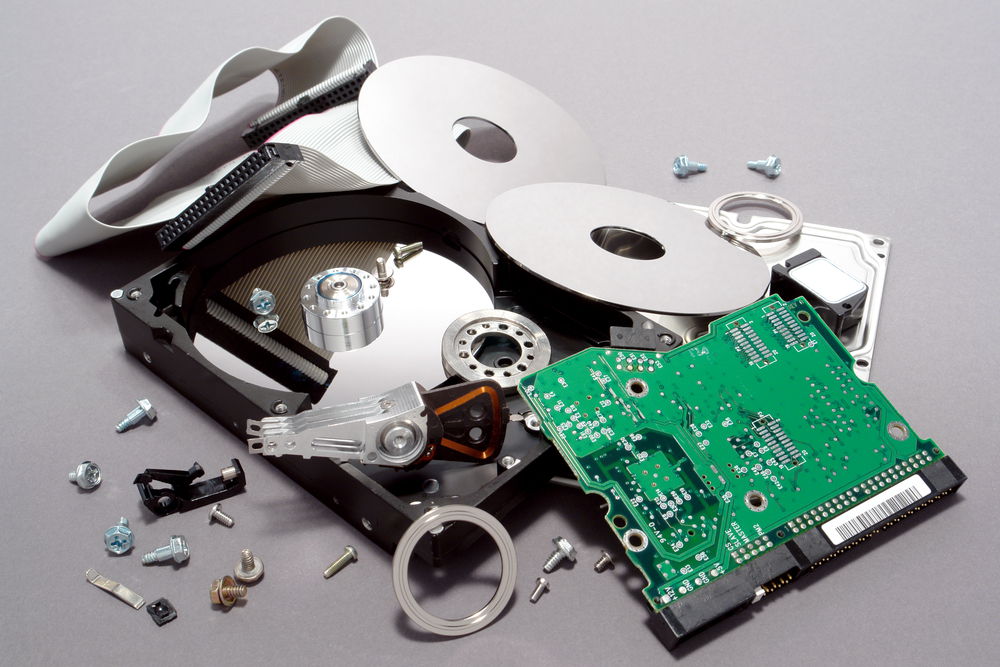 However, at times misfortune does strike, and one loses important bits of data due to many reasons such as accidental deletion of files, data corruption, partition failure, to name a few. The point is what to do if you have lost your precious data? Is there a remedy to recover those important bits of data? Enter EaseUS data recovery software. With the EaseUS data recovery tool, you can still be able to recover or get hold of those important files you had lost because of several reasons discussed above. So let us discuss what exactly is EaseUS data recovery free version and its amazing data recovery features:
EaseUS Data Recovery
It is a free data recovery software tool that helps you to restore lost files in your computer system. The EaseUS data recovery tool comes with an interactive user interface that aims to offer ease of use to its users. The said data recovery software tool comes with a free version that allows you to restore up to 2GB of lost data. The recovery scans the sectors of your disk and recovers the files, thereby skipping the bad sectors. The free version of the EaseUS data recovery software is laden with enough features to cater to the everyday requirements of the users.
Features
With features more robust than any of its competitors in the market, the EaseUS data recovery software is capable of recovering files that are lost because of various reasons-
Accidental Deletion of Data
Many times we accidentally delete an important file(s) permanently through 'Shift+Delete' or empty the recycle bin. The EaseUS data recovery software helps you to restore such files that were accidentally deleted by means of a few clicks.
Partition Failures
People generally divide their physical disks into various partitions. At times these disk partitions are subject to failures due to various reasons such as errors while repartitioning, failures in system reinstallation, to name a few. Huge amounts of data get lost due to such partition failures. However, EaseUS data recovery software is capable of pulling you out of such misery as it restores all files lost due to partition failures.
Loss Due to Formatting of Partitions
Formatting a drive deletes all the data that resides in it. The aforementioned data recovery software ensures easy restoration of files lost due to formatting the removable cards, physical disks, and partitions.
The EaseUS data recovery software is capable of restoring various types of file formats such as:
Photos
Audio/Video
Documents
Compressed files etc.
RAW Recovery
The latest version of the EaseUS data recovery software comes with the added support of retrieving lost files by scanning storage devices at a deep level. By initializing the software recovery program, you can restore lost files from the raw file system.
Supported Devices
You can use a host of devices to recover lost data from this particular data recovery software. Currently, the EaseUS recovery tool can be used to retrieve lost data from different devices such as internal/external hard drives, mobile phones, USB storage, music players, etc.
Import/Export Scanned Lists
When the EaseUS data recovery software is initialized, the recovery program conducts a complete scan of disk sectors while skipping bad sectors. After the scanning is successfully completed, the software comes up with a list of recoverable files that can be recovered by means of a single click. Moreover, you can also export these scanning results to another location.
How to use EaseUS Data Recovery?
Install the latest version of EaseUS data recovery software.
Now, launch the EaseUS Data Recovery Wizard and select the data file types you would like to restore. Click Next.
Select the disk in which you lost your data and click the Scan button. The recovery program will conduct a scan of the disk selected. Also, in case you want to recover a partition, then select 'lost disk drives'.
Once the scanning process is complete, you will be prompted with a window showing all the recoverable files on the disk. Check the boxes corresponding to the files you want to restore and then, click Recover.
After a successful recovery, you will able to locate all the restored files on the disk.