Most of the bloggers and social media lovers ask me – how can they earn extra income online? There are several ways to earn, but today, I will reveal the secret of an online earning strategy that anyone can follow and earn huge. The best part is you've not to spend extra time and earn money. I know you're eager to know – how is this possible?
It is possible if you use Shorte.st to share external links or blog posts on the web. Shorte.st is a link shorting program like Goo.gl, but the main difference is it shorten not only the link but also monetizes the link. Link monetization is very attractive and interesting for those who want to earn money online. You just need to shorten the link with Shorte.st and share it with others. When they click on the link to reach the final destination, they see in between an advertisement for a short time and no worry they can skip it anytime without any problem.
The market is full of such link shortening services, but Shorte.st is a reliable one and has a large network of high paying advertisers who are ready to pay you for your links. Shorte.st is paying far better as compared to their competitor like ad.fly, and you can easily join for your extra per month earning.
Earn Extra Income Online with Shorte.st
You can share some good viral content over social media to share it with friends and followers to follow the link to earn money if you don't have any blog. Bloggers may use it for external as well as internal links to monetize their blogs. Social media and blogging are the best ways to earn money, and you can use both to integrate with Shorte.st to earn extra with other monetization platforms like AdSense, Media.Net, etc.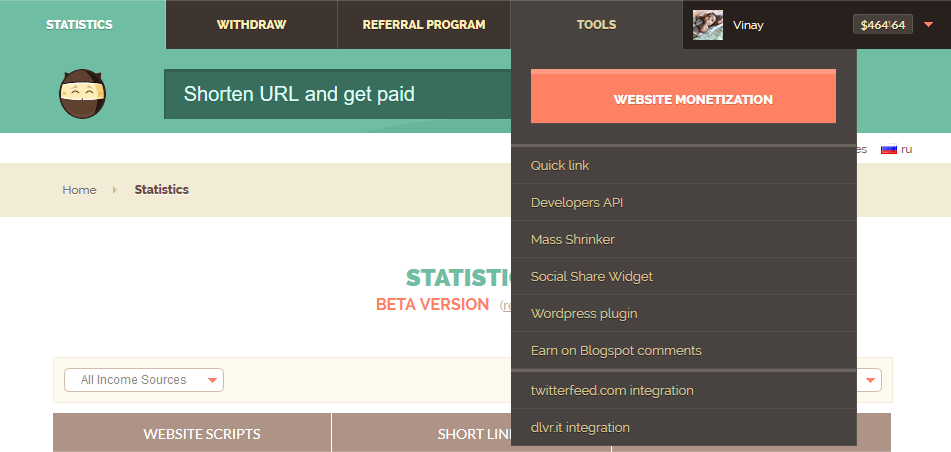 For bloggers shorts. et offers various monetization tools such as – link monetization, bounce rate monetization, social/viral marketing/share monetization, video monetization, developers API, WP plugin, and Blogger/BlogSpot comment monetization. You can also do twitterfeed.com and dlvr.it integration. I hope you have some other smart ways to attract the audience towards your links. You can also join the affiliate and referral programs to earn money online with Shorte.st, short links.
Why Should You Join Shorte.st?
It offers a wide range of monetization tools for publishers. These are ready to use and user-friendly scripts and plugins. Anyone can use these scripts and plugins, and no technical expertise is required to earn extra income online with Shorte.st.
Premium ads are available there with global coverage.
It pays high CPM rates, which means premium ads with premium payouts.
You can use the website almost anywhere and anytime, so there is no need to be at a specific location on time.
You can monitor performance and earnings with real-time statistics, so transparency is there.
It's the most trusted link shortening and monetization program on the web, and millions are getting huge profits.
You can receive payment via PayPal, Payoneer, or WebMoney. For PayPal & WebMoney payout, you've to reach the threshold of $5 and for Payoneer $20.
Once you cross the minimum threshold, you'll get a payout on the 10th day of every month.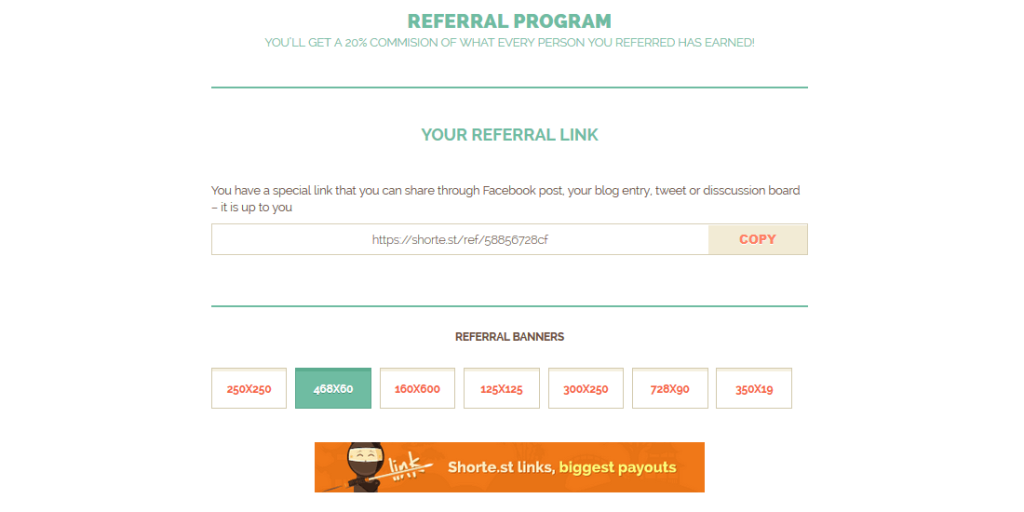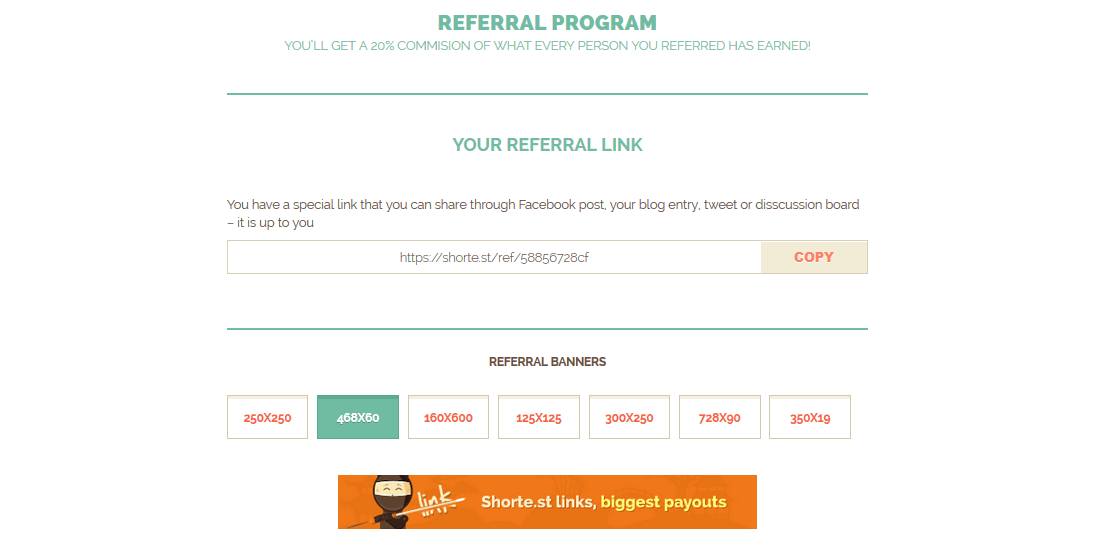 Be Happy with Mass Shrinker Tools
Unlike most of the link shortener services, it not only offers single link shortening as well as a bulk or mass shrinker tool to shorten up to 20 links in just 5 seconds. To use the Mass Shrinker tool, you have to make the list of 20 URLs and paste them into the Shrinker box and then press the shorten links button. Now you're done and ready to share it with the world to monetize and earn extra with your blog as well as social media. This will definitely prove your time is equal to money. I believe you'll be able to earn extra income online with Shorte.st…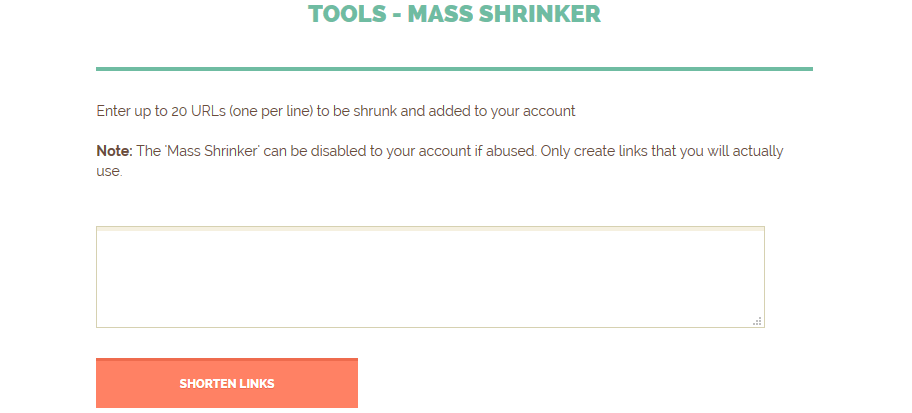 Final Verdict
Shorte.st is one of the best monetization alternatives for social media lovers as well as bloggers and offers various opportunities to earn extra money at the same time without giving nothing extra. Just use user-friendly scripts and tools and earn money and get easy on-time payouts.
Do forget to refer this program to your friends and social acquaintances.