Before beginning with this theoretical analysis, let us first understand the fundamentals of SEO with Google's perspective. In 2013, Google formulated its mission statement i. e "to organize the world's information and make it universally accessible and useful", which clearly gives us all a golden advice of SEO – It is better to regulate the content of the website in order to serve the needs of the users. Any unethical practice to decipher the ranking algorithm of Google in order to enhance the ranking of the website over the SERP is highly prohibited.
Google places those websites on the top that have managed to serve the users efficiently without any glitch. So, better focus on "How to make a website more useful for the users?" in spite of "How to bring in more users to the website?". So, if you follow these basics of SEO development while designing your website, then you don't need to worry about the ranking of your website over the search engines for many leaps & generations.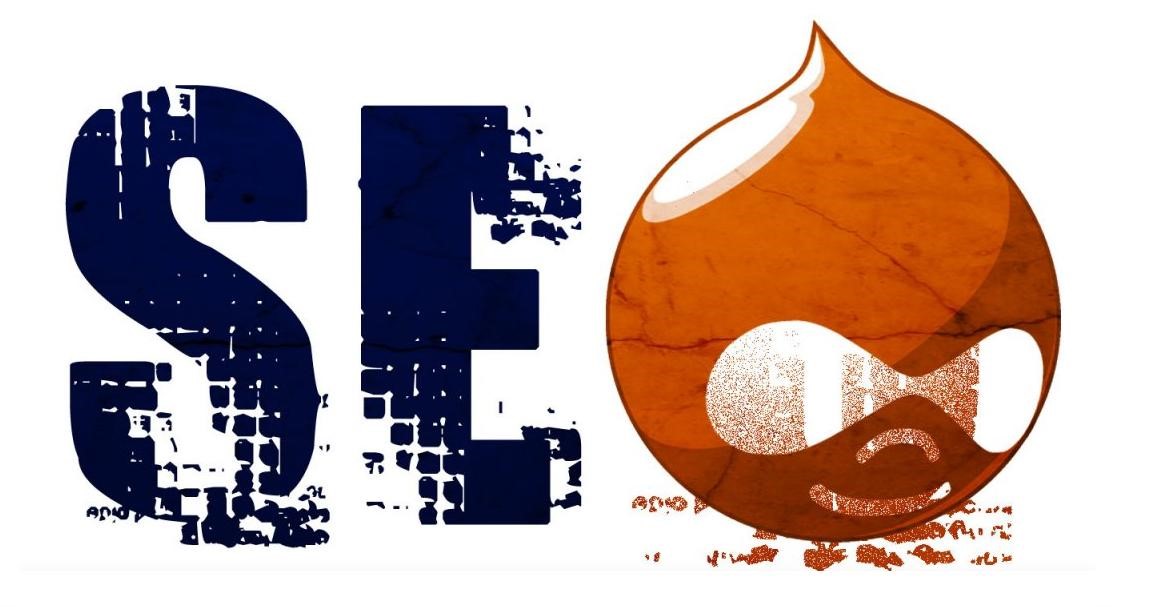 Drupal SEO
Yes! You read it right. Since its inception, Drupal shares a profound forte in Search Engine Optimization. Moreover, it is considered a quintessential SEO-friendly content management system that is backed by an intuitive framework. You should not be surprised if you find your first Drupal website (consider all the flaws and limited functions of your website) is getting ranked by Google.
No wonder! You have landed on this webpage through SEO only.
I have mentioned some of the key steps below, which can be highly beneficial if you are looking for some Drupal SEO tips.
Top 9 Drupal SEO Tips
Competitive Keywords
Keyword research is more important. After doing proper keyword research what is next. Here, competitive means to sustain the battle of highly scalable keywords on the SERP. Be natural! Yes, this is the key to writing a perfect keyword. The best way to boost the rank on the search engines through keywords is to use them in the title tags, URLs, meta tags, descriptions, internal posts, and, if possible, then incorporate them throughout the copy of the website content.
Highest Quality Content
Make sure that the quality of the content that you have inculcated in the website contains original, in-depth research, analysis, reports that will help to rank the site high over the search engines.
Internal Links
Include as many internal links in your website content as you can to redirect the users to your website. This is quite helpful in SEO perspectives.
Well Structured URL
It is very important to have a well-structured URL of your website as it allows search engines to locate and index your website easily. The URL containing the keyword expedites the ranking process.
Headings/Titles
Generalize your page title with the website URL as the search engines monitor this consistency. The use of keywords in the headings and titles would also assist the ranking procedure.
Responsive Images
Optimize your website's images to a level of complete compatibility with different devices and browsers. Also, try to mention the keyword while naming the image format.
Install Key Drupal Modules
Drupal supports numerous functional modules that can be installed to customize and optimize the site's performance and functionality. Learn more about how to download and install Drupal modules.
Regularly Update Your Content
Never miss a chance to redesign your website with more added features and functions. A periodic check of the website makes it more interactive and lively in terms of user experience. Enhanced UX leads to enhanced SE ranking.
Outrun your Competitors
Regularly monitor the online as well as offline activities of your competitors in the market. It would give you an idea about your strengths and weaknesses both, which will help you to formulate future strategies accordingly.
Last, but not least! Always make sure that all these keys of search engine optimization work collectively. From keywords to responsive images to headings and updates, every single key should work together to unlock the mystery of Drupal SEO.